In 2013 I got this wild idea to start a blog. Primarily, I wanted a space where I can talk about Scentsy and my cute kid without feeling like I was bugging my friends and family on Facebook. I had NO idea that what started as a hobby would later become my full-time job. I love creating and sharing content on my blog and social media platforms. Getting paid is a bonus! Over the last three years, I've had the pleasure of working with some fantastic brands and connect with incredible people as well. Blogging and social media is nothing new. But I often get a lot of questions from people about the work that I do. Today I wanted to share blogging questions that I get all the time. Keep reading to see if the burning questions you've had about blogging made it on the list!
Blogging Questions, I Get All The Time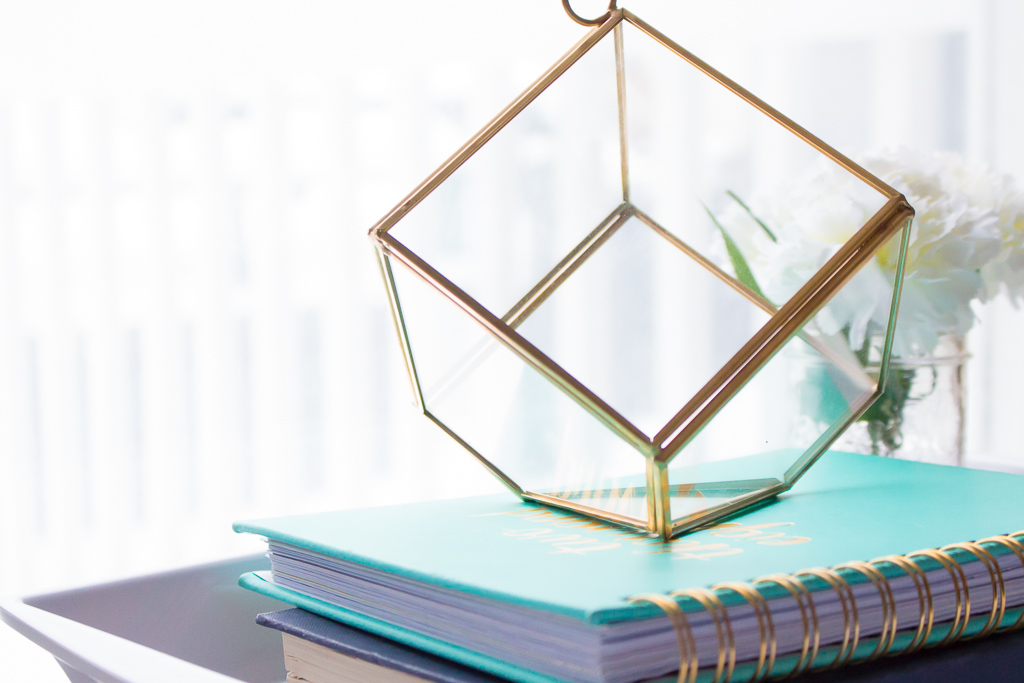 This post was updated on September 22, 2022
How do I start?
This is by far the most asked blogging question that I've had. When I first started, I was utterly clueless about everything blogging-related. So how did I start? Research, I did a LOT of it! I remember going on my personal Facebook page and asking my friends and family if they knew anything about starting a "mommy blog." One person ended up replying and gave me a few suggestions. I started joining Facebook groups about blogging. (Bloggers Rule SEO Community was one of the first groups that I joined. That group had a lot of older bloggers had some type of business they were promoting on their website and social media platforms. I learned a whole lot while I was in that group and made some terrific friends. I also spent countless hours watching YouTube videos about blogging and reading many articles as well.
My short answer is, do some research, find out what you want to blog about (niches, subjects, etc.), and go for it!
I wrote a few blogging posts in the past that I think will help you if you are just starting out.
Choosing a blog name and niche is so important when you start. Fun fact, when I first started blogging I went by LadyScentsalot. It was more focused on my Scentsy business and after a few months, I was already tired of it. So I went with Lady Marielle and never looked back.
Choosing a platform for your blog: A LOT of bloggers start out on the Blogger platform (owned by Google) or the free WordPress.com. There's really nothing wrong with that in my opinion but from a business owner's point of view, I highly suggest that you get a self-hosted website. I'm on WordPress.org and love it. It does cost money (you can search "how to start a blog" on Google to get an idea), but I love the freedom and knowing that Google or another service provider won't be able to just take that away (read the story here).
Instagram tip. I wrote this before Instagram changed everything around so it might need some updating. One of my favorite Instagram resources is Later.com. They are always updating their site with tips and information regarding Instagram.
For giveaways. I love running giveaways! It's a great way to reach people that you wouldn't normally reach otherwise. If you run giveaways on your blog or social media platforms, you need to know how to promote them so that they can be successful!
How do you find time to blog, work with brands and be a mom?
I.Have.No.Idea! Seriously, guys, I made a LOT of mistakes when I decided to work full-time as a blogger. I didn't have a schedule per se and worked many late hours. I didn't reach out to people to ask for help (at first) and wanted to do it all on my own. At one point, I got really sick and didn't even know it was a burnout. It took me a little over two years to really get in the groove of it all. I still don't have a set schedule, but I try to get most of my writing done after 9 pm. My pictures are taken during the day when I can get as much natural light as possible (cuts down on the editing a LOT). 4-5 days out of the week I cook a meal for my family. The rest of the days, we order out. For the week when things are slightly out of hands (deadlines, sick kids, etc.), I cook 1-2 a week and order out the rest of the time lol. Sometimes Demo will get home and cook as well, but since he gets back pretty late, that's not always possible.
My suggestion for a mom that wants to start blogging and worries about not having enough time is to set a schedule that fits your lifestyle. Find balance, learn recipes that are quick and easy, get help from family and friends for things like laundry folding and such (thank you, grandmas!).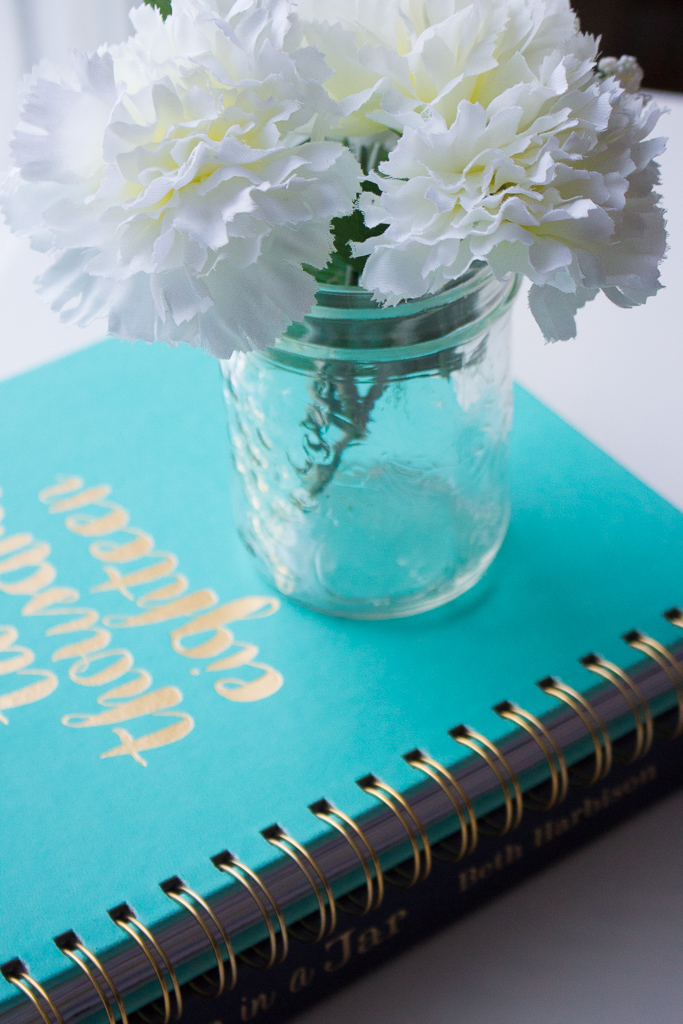 How do you find brands, or how does a brand find you?
In late 2016 I joined a group called Courage To Earn (no longer active) That was a game changer for me. I knew from seeing other bloggers work that you could get paid to blog but had NO idea how! After joining, I learned so much about the paid aspect of blogging. The turning point, however, was the Courage to earn More group that Brandi created. I was part of the Beta group and learned SO MUCH! I can't say enough good things about Brandi and how amazing she is. She knows her stuff, and she loves helping others get to where they want to be in their business. Alright, enough girl crushing! Lol, One thing that I learn is that you need to expose yourself! Get to know people, don't be afraid to ask for help, join networks that connect brands with influences. Brandi has an ebook that I highly suggest you get if you are serious about earning an income blogging.
List of networks (will update)
Short answer
Update your About Me page to let brands you are available for work
Update your Instagram bio as well. Be sure to include an email address so that brands can easily get in touch with you.
Update your Linkedin profile.
Join blogging groups that are in your niche to network with other bloggers.
Tip: Write and post about the brands you love and don't forget to tag and engage with them.
Bonus Tip: Connect with PR agencies using LinkedIn and Instagram. You can also find the company that's in charge of a brand's media outreach by visiting their website. Words to look for are "Companie's news" "Media" and "Press releases". You can also try to reach out to brands directly on Instagram by politely requesting the contact info for their marketing team.
How do you make money blogging?
My primary source of income right now is brand sponsorships. I followed a lot of the tips that Brandi gave in her ebooks, and I believe that is one of the reasons that I've been getting so many brands reaching out to me directly. In two years I've pitched just a handful of times and the rest of the time, brands reached out to me directly. Last year I was also doing a few affiliate marketing work, but that slowed down a lot this year. I also have sidebar ads, but the amount is not much. My goal for next year is to increase my blog traffic to be able to earn three figures from my ads.
My favorite type of brand partnerships is long-term ones. I'm currently working with Toys R US Canada on a four months partnership and LOVE it!
Blog posts, a blog post with social media shares
Instagram posts + stories
Facebook posts
Video
UGC (user-generated content. You create content for brands to use on their own social media platform or/and for advertisement purposes).
What equipment do I use?
Pictures: I started taking pictures using my iPhone camera. In 2016 Demo bought me a Canon EOS Rebel T5i (harder to find now but the Rebel T6i is a good alternative). I use the lens that came with the camera kit and the Canon EF 50mm. The 50mm is my favorite lens and I use it for 80% of my pictures. I recently upgraded my camera for the 80D. I'm still learning to use it.
For a list of other must-haves for blogging and content creation, check out my Amazon storefronts (USA)(Canada)
I shoot in RAW and edit my pictures using Lightroom CC. In the past, I've purchased mobile presets for my photos but I haven't found one that I like.
Video: I edit my videos using Wondershare Filmora. Before that, I used Windows Movie Maker, but it's discontinued.
Over the last few years, I've been using my iPhone for 99% of my editing. I use the Lightroom mobile app for pictures and InShot for videos. Unfold and Canva are both great for creating story templates and pinnable images for your blog.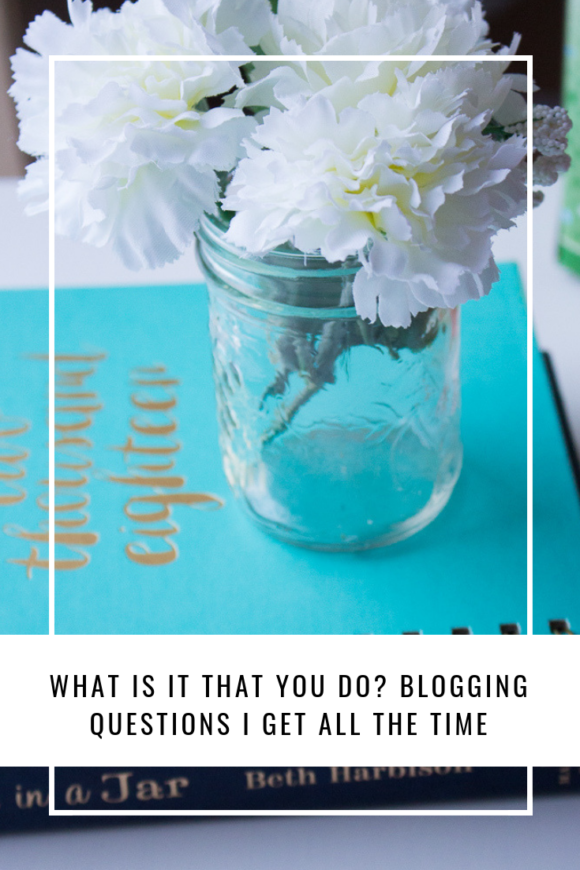 Above are just some of the blogging questions that I often get. Do you have any other questions that you would like me to answer? Would be happy to include it in this post.
Update Sunday, November 4th. Got some questions sent to me via DM that I wanted to share with you guys.
–When did you start? I got serious about blogging in 2013 (My first blog post was LAME!! But I got better! lol)
–What platform did you use? I started on Blogger in 2011 but switched to the paid WordPress in 2014.
–What do you focus on in your blog? Family, food, lifestyle.
–Have there been moments where you were stagnant? Yes, a few times. In 2015, I barely post on my blog because I was sick. In August (this year) I did a few posts here and there but was feeling sorry for myself for not being where all the other bloggers were. I felt like I was the one odd black mom blogger in Canada and it brought me back to my childhood when I was the ONLY black girl in my whole class. There's no quick fix for that feeling. I just shake it off and focus on my work. I also remind myself that I'm doing great and how far I've come. I'm doing much better and posting more on my blog.
–How long did it take to build your following on IG? I didn't start getting serious about my social media platforms until 2015 (November). So it took me four years. It's been a slow process especially when I see others that recently joined and are already surpassing me with followers.
–What are some benefits of blogging? Working with brands, meeting bloggers in the industry to just gets you, and what you are going through and that understands that it's not always all bells and whistles.
–What is difficult about blogging? Finding balance. You have to be good with time management (something Demo LOVES to tell me lol). Quick turnarounds like we don't have lives, kids, housework, other brands partnerships, need to sleep and shower lol Doing the work and waiting weeks, sometimes months to get approval. This doesn't happen often, and that is why it's important to create content that is "evergreen." It can get pretty lonely when you start, especially if you are not the kind of person to ask for help. Not everyone around you will support you. It took Demo and my sister a while to get around, and now they are my biggest supporters. I think they thought it was just a hobby that would pass but when they saw that I was really serious about it, they were 100% supportive.
Be sure you are subscribed so that you don't miss a thing!
Let's connect!
Twitter | Facebook | Instagram | Bloglovin