I've been blogging for a few years now, but I'm always learning something new every day when it comes to blogging. Today I wanted to share some tips when it comes to choosing your blog name.
Tips For Choosing Your Blog Name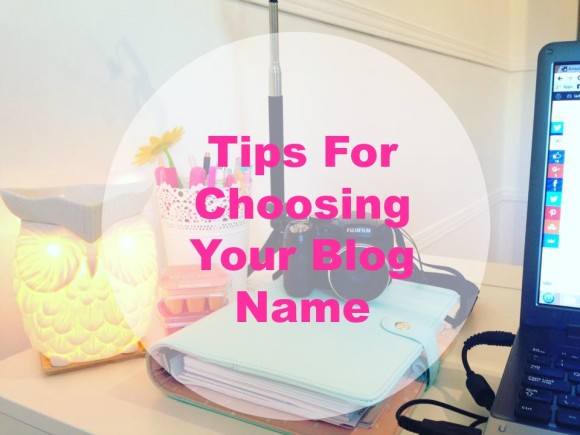 First, a little background on how I came up with my blog name "Lady Marielle."
The name Lady Marielle is what I had for my Twitter handle since 2009. This where having a unique name is cool. None one was using that username.  So whenever I joined a new platform, I would always go for lady Marielle. The two platform that I had to add a number were Pinterest (ladymarielle27) and YouTube (ladymarielle24). When I search who owned these handles, I was really disappointed that the person using it was not really "using" it. Oh well. You can't have it all.
My first WordPress blog was on the free platform and was called Lady Marielle (House of Lords). I started referring to myself as "Lady" because my SO's last name is Lord. I just thought it was fun.
Later on, when I joined, Scentsy I was looking for a name for my FB Scentsy page and my sponsor came up with Lady Scentsalot.
It made sense at the time to go with Lady Scentsalot for my blog. The only issue was now; I had to create new social media accounts. I didn't want to do that, though. Which is why in April 2014 I re-branded to Lady Marielle when I moved my blog from Blogger to WordPress.
Here're three things to keep in mind when picking a domain name for your blog/brand.
Make it easy to type and remembered
Lady Scentsalot is unique and fun, but I somehow would make a mistake when writing the "Scentsalot" part. Now if I made a mistake writing my name…well we have a problem.
Make it Unique
When I was little, I used to hate my name. Why? Because I could never find any personalized pen with the name "Marielle" (I know…lame!).  I went to high school in Florida, and the teachers would always pronounce my name wrong.  One of my close friend (at the time) would always spell my name in a different way just to tease me. Marielle, Mariella. But the fun thing was in my whole school; there was ONE Marielle. Me! The name is more common here in Canada, but if you were to Google "Lady Marielle," I'm the only one that comes up.
Pick a name that is relevant to what your blog will be about.
Lady Scentsalot was great when all I did was blog about Scentsy. But I didn't want to write only about wax. I wanted to talk about all the awesome things that I love. So when picking a name try to pick something that will reflect on what you want people to remember you by.
So there you have it, folks. Blogging is fun! Make sure you start off right by picking the best blog name for you.
If you are looking to get a domain name, check out GoDaddy (not affiliated, that's just where I got my domain from)
I love to hear from you. Tell me a fun fact on how you came to pick your domain name. Do you ever wish you had chosen something else?
Be sure to subscribe to my blog for more excellent posts.
Let's connect!
Twitter | Facebook | Instagram | Bloglovin
p.S I do not consider myself to be a blogging guru. These are tips that I wish I had known from day one when I first started blogging.