Happy sunny Sunday to you all! After months of freezing and crappy weather, we are finally being graced with some sunshine. Grandma "with the white hair" and uncle Rene came over on Saturday, so we've been cleaning the yard and just enjoying the beautiful weather together.
Here Comes The Sun! Enjoying The Beautiful Weather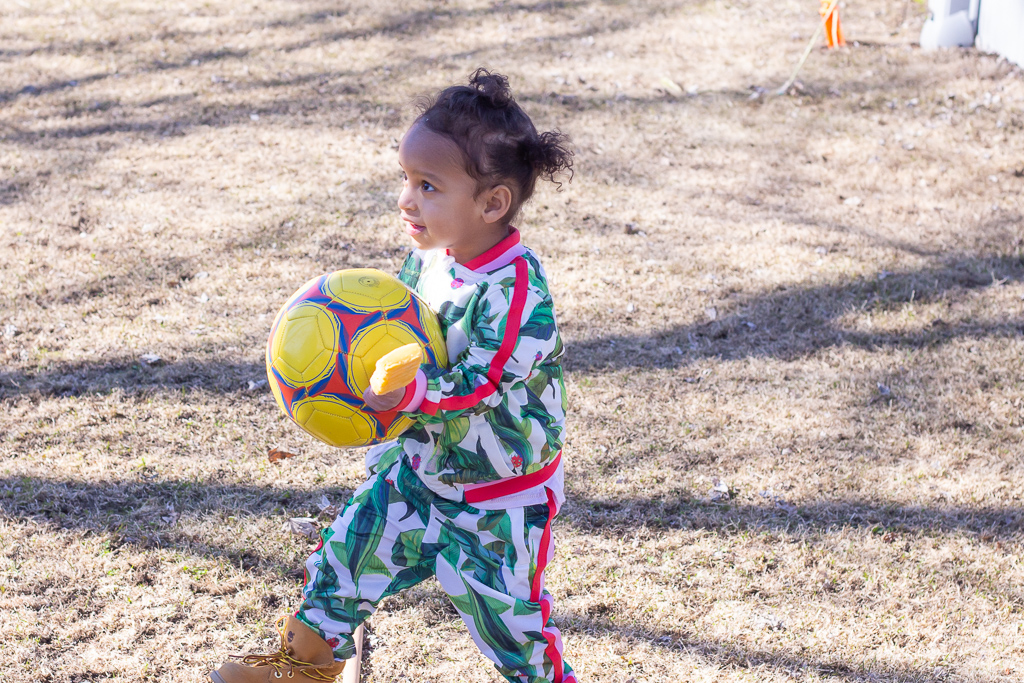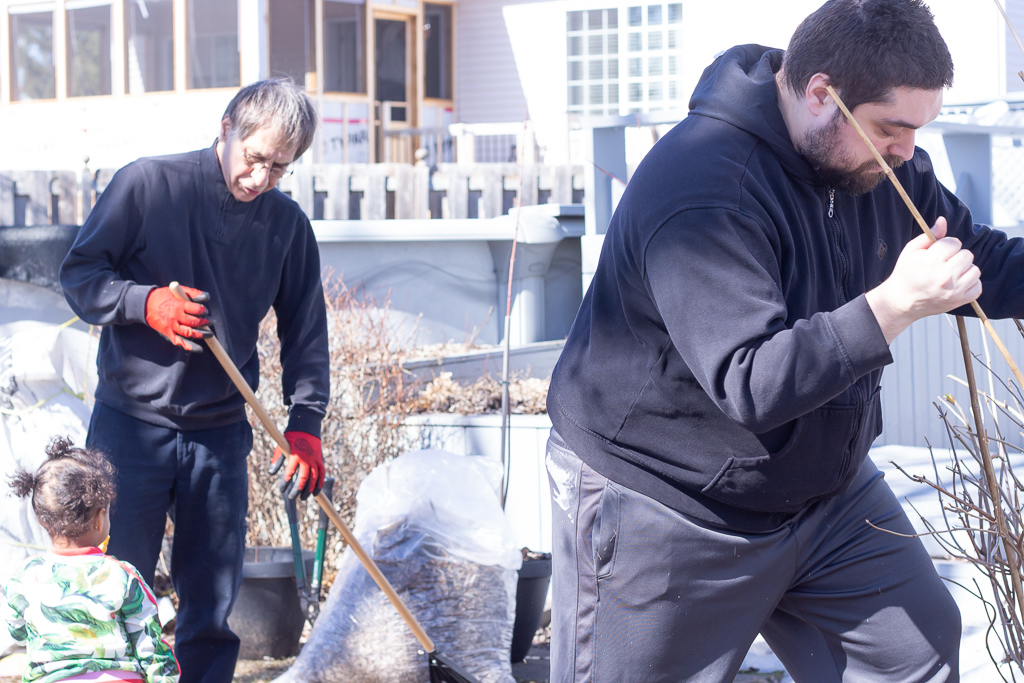 Both Demo and Uncle Rene LOVE doing yard work. With all the snow pretty much gone, it was the perfect opportunity to clean up a bit. They removed the dead leaves and branches.
We have lots of exciting things happening around the yard. Next week we have someone coming over to trim the big tree. Then we need to fix part of the deck and repaint it. Demo also wants to add another raised garden bed. I can't wait to start planting veggies and bringing my succulents outside for some much needed fresh air.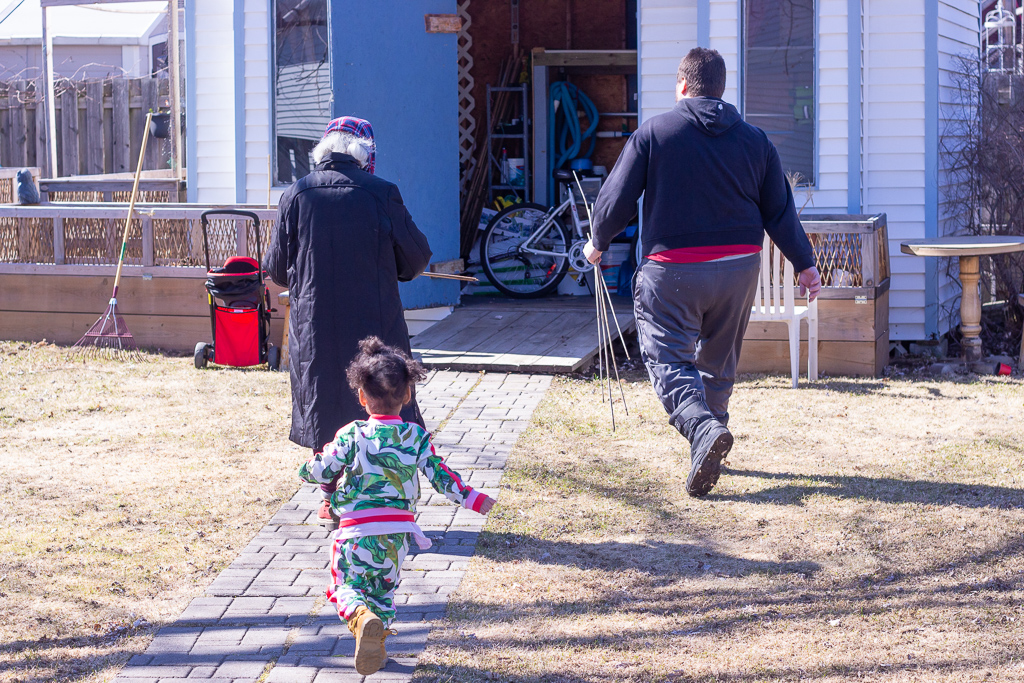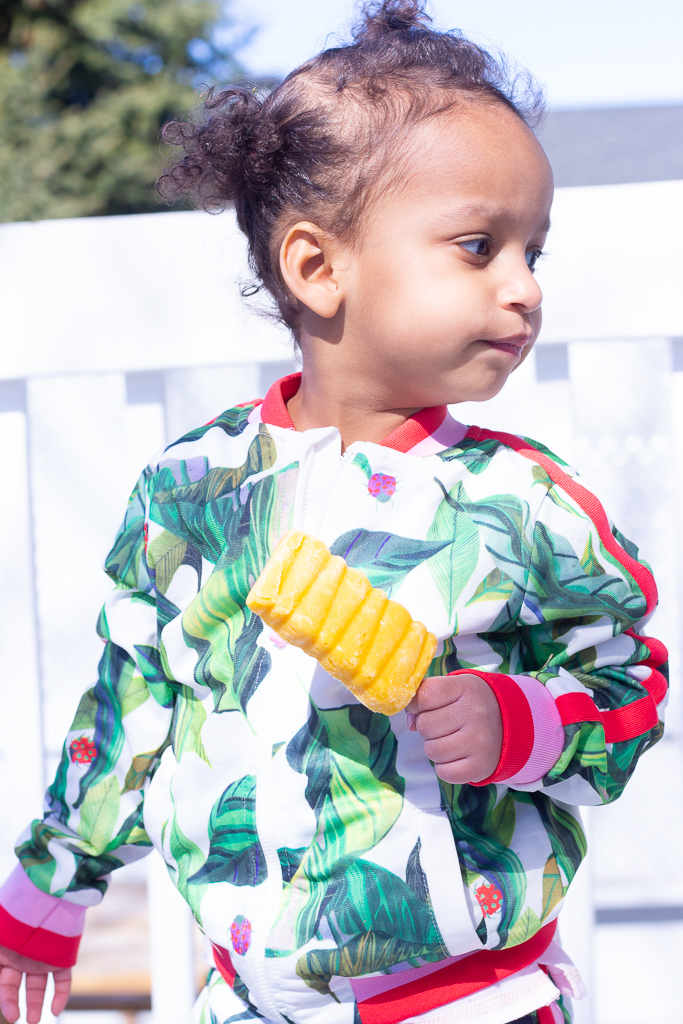 I'm so happy that Demo cleared the yard. Now I can take Jazzy out to play and get her nice and tired for nap time lol
P.S I'm working on an exciting partnership with American Standard, Wayfair, and a few other brands! Be sure to come back to read all about it.
What do you have planned for this week?
Subscribe to my blog for an update when a new post is live!
Let's connect!
Twitter | Facebook | Instagram | Bloglovin