First off, this is not a how-to blog post. I may do one in the future, but I'm still shaky from the last few days of trying to move my content from one blog platform to another AND changing my domain name. I don't want to freak anyone of you out but moving from Blogger to WordPress was NOT at all what I expected.
From Blogger To WordPress:  Read this FIRST before doing the switch!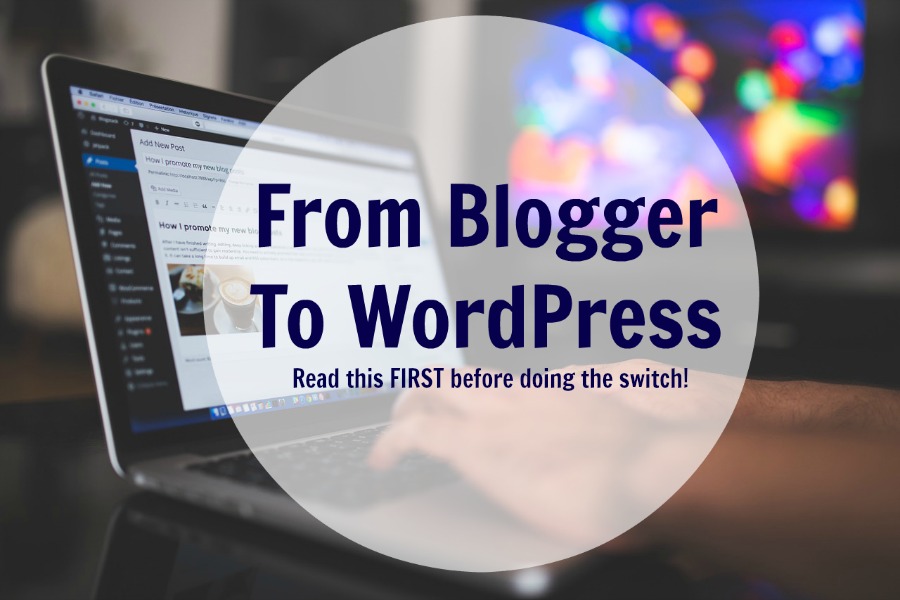 I think what did me in was ALL the information that is out there.  So much information that at one point, I felt like pitching my laptop out the window. I didn't. I love my laptop. Plus it's not even my laptop…It's for Demo (my SO).
Here's a short list of the things I did NOT foresee when I got the bright idea of moving my content from Blogger to WordPress.
The amount of time it would require to get everything done (from a newb's point of view).
A lot of my pictures were resized on the Blogger website. When I move my blog to WordPress.com a lot of the themes would either shrink the pictures are make them appear ginormous! There has to be an easy fix for this. Right?
I was able to get my blogger domain name redirect to my new domain name (Ladymarielle.com). Somehow (not sure what I did wrong) but some of the links in my posts are getting 404 errors. So now I have about 75 posts to update with new links. (Joy!!!) For some strange reason (which I'm still trying to figure out), my old URLs (to a specific post) gets redirected to my new domain's home page.
All the new computer terms I knew nothing about. CSS, PHP, Meta tag to name a few. Let's just say; I was incredibly overwhelmed.
Like everything in life, there are bad things, and there are some freaking AWESOME things! For me, that awesome thing is "SEO Plugin with WordPress." Where have you been all my life? Now I know what "On-site SEO" means (yay me!!).
So far that is the ONE good thing about moving over to WordPress, but I'm sure that it will change when I'm a bit more familiar with my way around the platform. I'm looking forward to going back to my normal routine. As you can see the site is still under constructions. I'm hoping I can get everything up and running by the end of the week (finger crossed).  Happy Blogging everyone!
Still thinking of moving your blog? Check out some of these blog posts for some help:
How to Switch from Blogger to WordPress without Losing Google Rankings
A Comprehensive Guide for Importing Blogger to WordPress
How-To: Moving From Blogger To WordPress
Let's connect!
Twitter | Facebook | Instagram | Bloglovin