Good news, the loop giveaway ended on June 29th, and I have the results along with some Instagram tips to help you grow your following.
Instagram Tips To Help You Grow Your Following + My First Loop Giveaway Results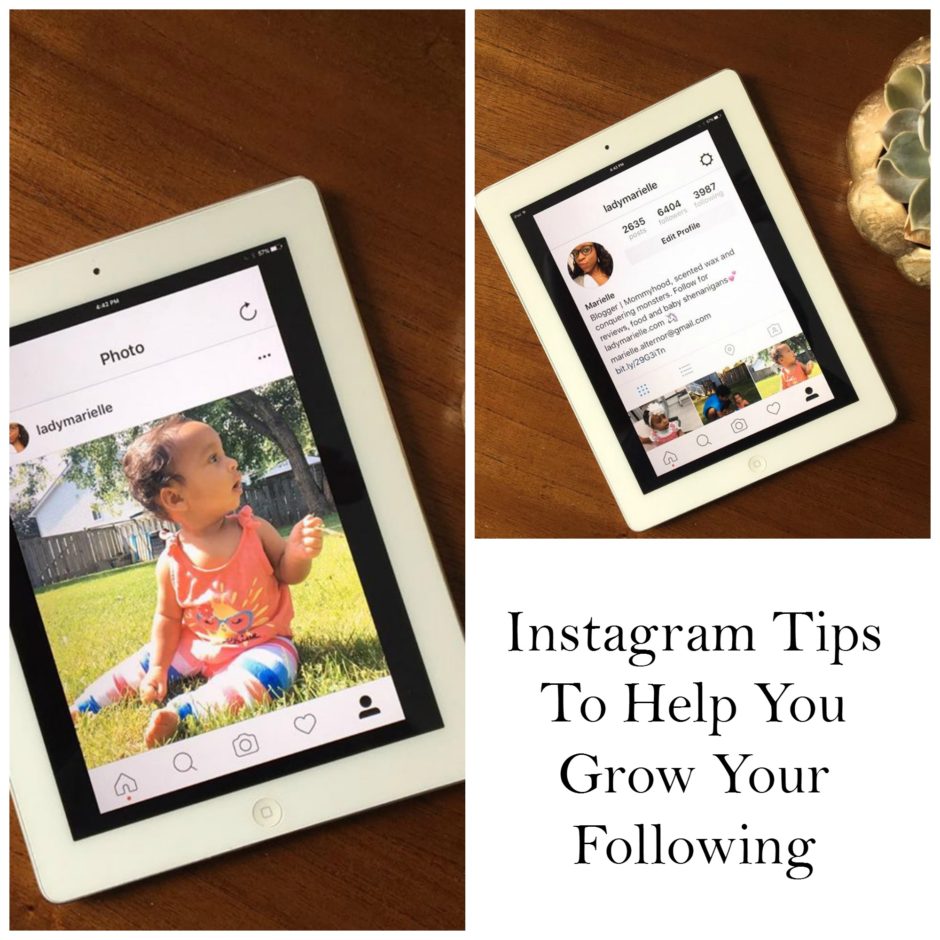 Instagram Tips
1. Use relevant and popular hashtags
You either like hashtag, or you don't. I personally love using hashtags. When I don't use hashtags, I can get maybe 20-30 likes on a photo. When I use hashtags, I can get 50 to 100 likes (sometimes more). If you want more likes (view on your photos), then I suggest hashtags.
My photos are either my family, Scentsy related, food or something I'm reviewing. My favorite hashtags are:
#instabest #instagood #documentlife #motherhoodthroughinstagram #canadianblogger #mommyblogger #cutestuff #canada #livethelittlethings #blogger #vscocam #family #foodie #waxmama #review
Fun facts: Did you know there is a 30 hashtag limit on Instagram? 
2. Take Pretty Pictures
You don't need to be an expert to take nice pictures. You can start by avoiding blurry and dark photos. Don't get me wrong; I've taken dark photos before (usually of my kids lol). The key is to avoid doing it all the time. Unless of course, dark and blurry is part of your "brand." I'm currently taking an online course to help me take better photos. Will be sure to let you guys know all about it when I'm done.
Update: Now that Instagram has stories, why not get some tips on how to create eye-catching stories for your readers? Check out this useful guide HERE.
3. Engage with others (like and comment)
One of the sure ways to get followers is by liking and commenting on other pictures. You can post till you are blue in the face, but if you are not interacting with others, Instagram becomes tedious.
4. Host A Loop Giveaway
Loop giveaways are an excellent way to grow your following on Instagram.
What's A Loop Giveaway?
From what I understand, a loop giveaway is when a few IG accounts get together (5-30), offer a prize in exchange of like and follows. My first loop giveaway cost me 10$, and the giveaway winner gets either a 100$ Amazon gift card or Paypal Cash. To win, they have to follow everyone that's in "loop." Simple enough, right? Last month I joined my very first Instagram loop giveaway. I wanted to share the results with you guys and at the same time give you all some Instagram tips!
My results
As you can see from the picture below, I started the loop giveaway with 6079 and ended with 6306. That's about 227 new followers (give or take).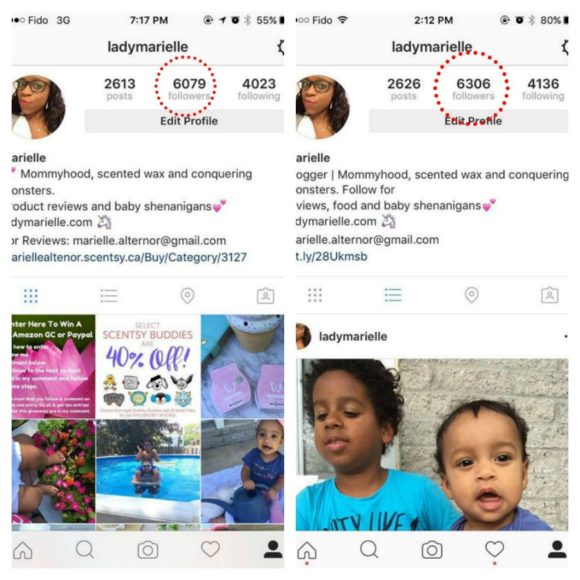 How would I describe my first loop giveaway in one word? Pleasant. I believe our hostess being on top of things made it so.  I ended up joining with a group of lovely ladies.  I will link their Instagram for you to check them out.
@joannegreco777  Our lovely hostess.
@savvymomnyc
@donnachaffins
@therobinsnestdesigns
@genofsavings
@suburban_simplicity
@sdenise
Bonus: Join the Bodacious Bloggers Facebook group to join future Loop Giveaways!
Instagram is one of my favorite social media channels. If you guys remember, I made some blogging goals back in January. One of the goals that I made was to get 6000 followers on my Instagram account. Just a few days before my loop giveaway, I was able to reach that goal. I'm so happy about that. My next goal is 10,000. I think by implementing my tips, I will be able to achieve that goal.
A Few things to keep in mind;
Instagram and social media channels are supposed to be fun. When it's no longer fun, it's ok to step away.
You don't need a million followers and likes. I've seen people with thousands of followers and little to no engagement at all.  I'd rather slowly build my following with people that want to see what I post.
Have fun!!
Hope these tips will help you grow your Instagram following. Do you have some other Instagram tips you can share with us?
Subscribe for updates and more.
Let's connect!
Twitter | Facebook | Instagram | Bloglovin