The last few weeks of summer have been pretty amazing for my family. We traveled to Toronto, got to meet my first nephew and my son had lots of fun play dates. During one of those play dates, we decided to make some frozen popsicle using the Zoku Quick Pop Maker! Full disclaimer: Sometimes I act like a know it all, and I don't read the instructions manual. Which is why it also took me three failed attempts before finally getting the frozen popsicles right!
Easy Watermelon Coconut Water Frozen Popsicle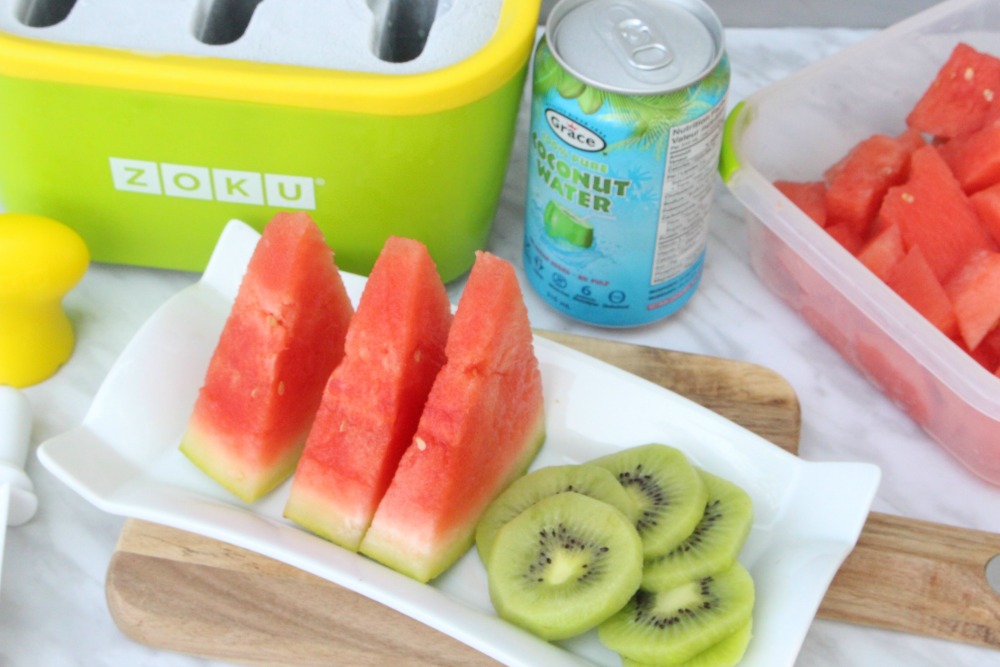 This post is in collab with Zoku. 
For this frozen popsicle recipe, I use the Zoku Quick Pop Maker. If you plan on using the pop maker for the first time, you need to be sure that you read the instructions first.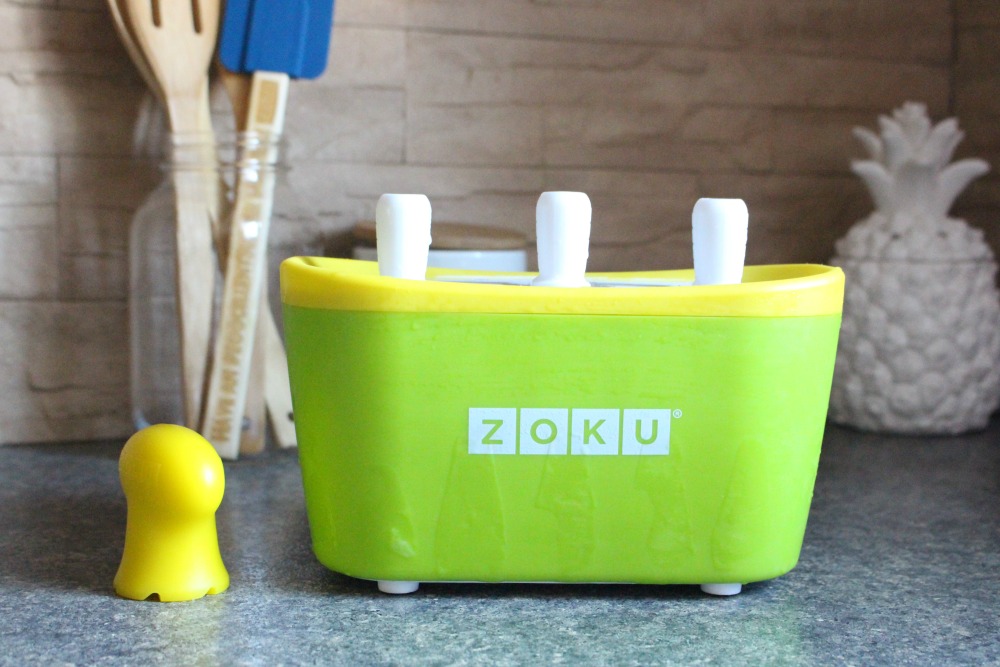 Put the Quick Pop Maker in the freezer for 24 hours before using.
Make sure your mixture is chilled
Avoid using fizzy drinks and sugar-free mixtures because they may be harder to remove from the Pop Maker.
Don't put the pop maker back in the freezer once you've added the mixture.
Ingredients
1 cup Frozen watermelon
1/4 Frozen kiwis
Coconut Water/Milk (I use coconut water for this recipe)
1 teaspoon of honey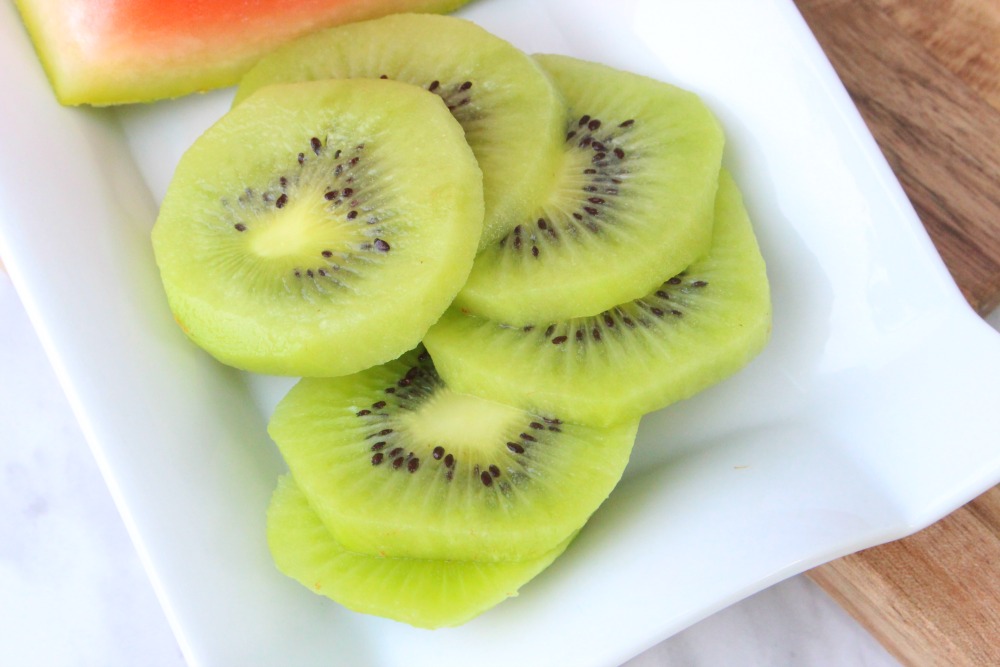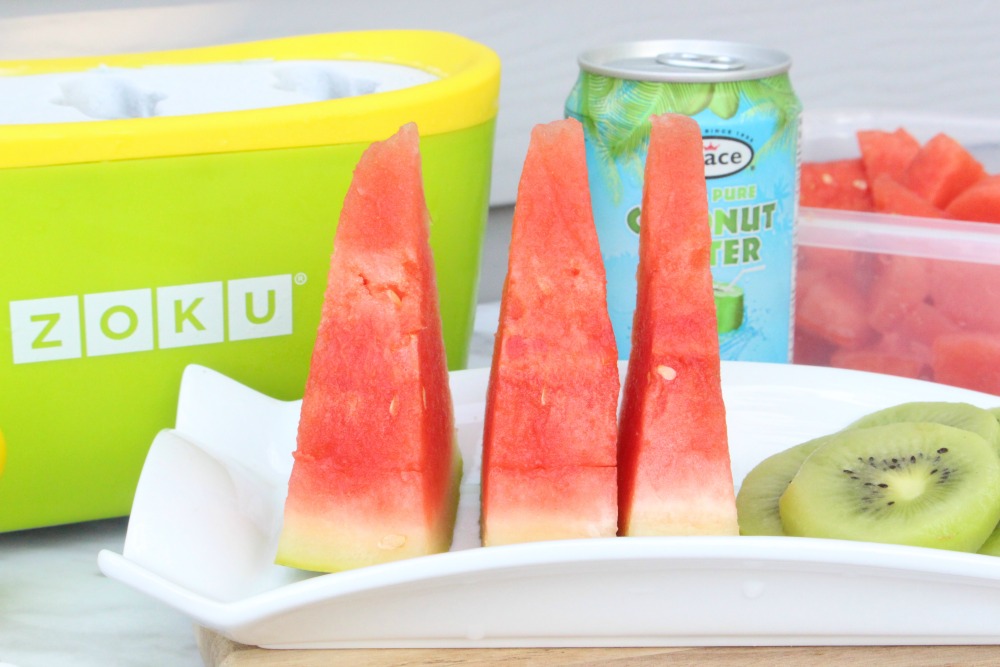 Direction
Add all your ingredients in a blender and blend until completely liquified.
Following the instructions of the Quick Pop Maker, pour mixture slowly. Be sure to only add mixture up to the max line that is indicated on the Quick Pop Maker.
Wait for about 7-9 minutes (You can actually SEE the popsicles freezing right before your eyes!!) and remove the frozen popsicles from the mold.
Enjoy!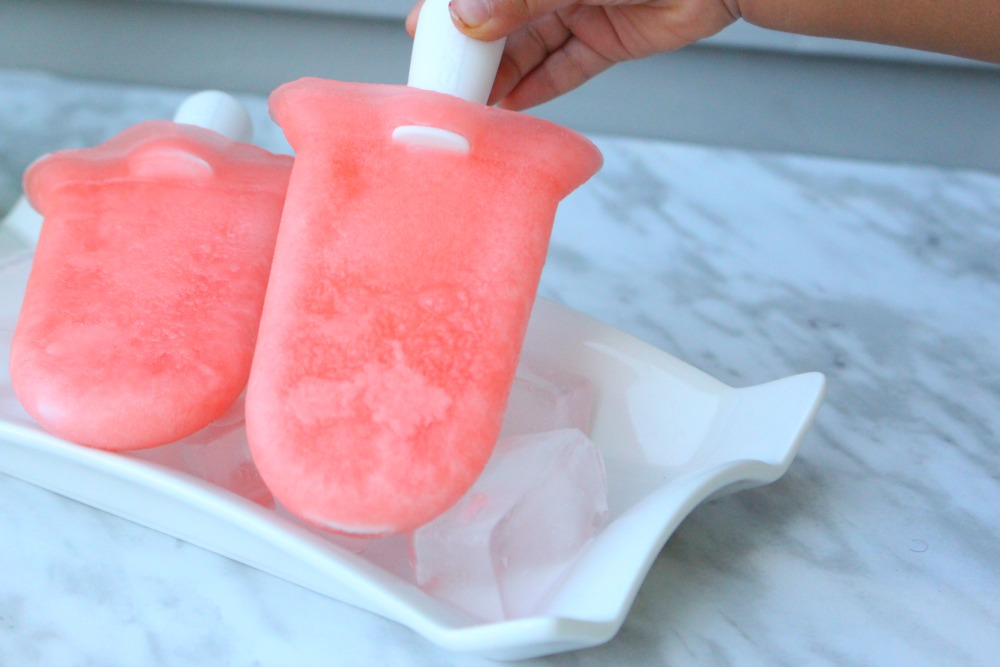 We had left over mixtures and ended up making mini pops with the Zoku Mini Pop Molds.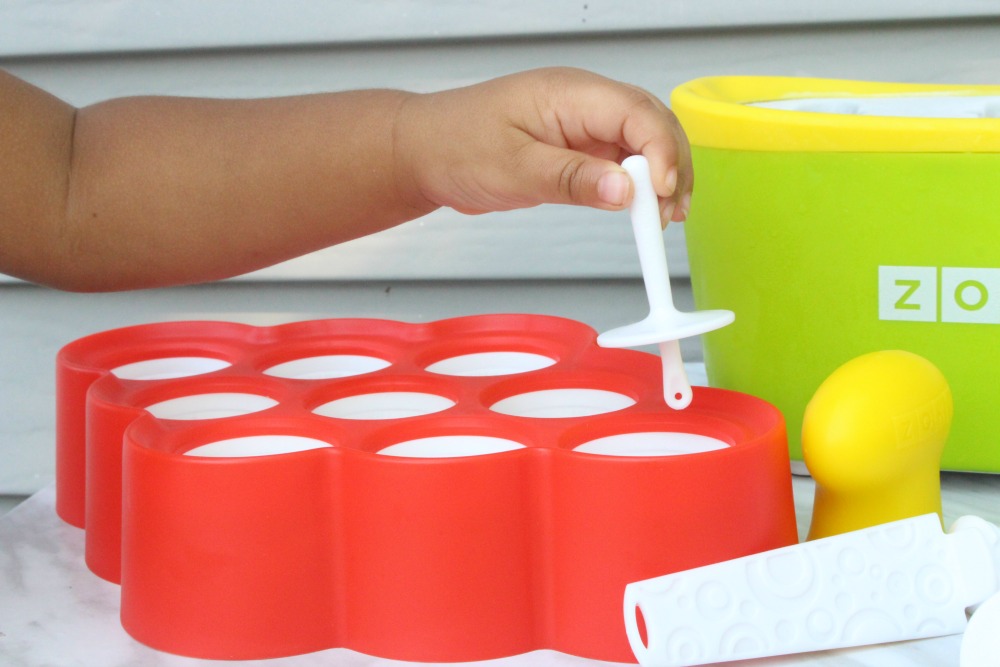 Shop Zoku Molds and Pop Makers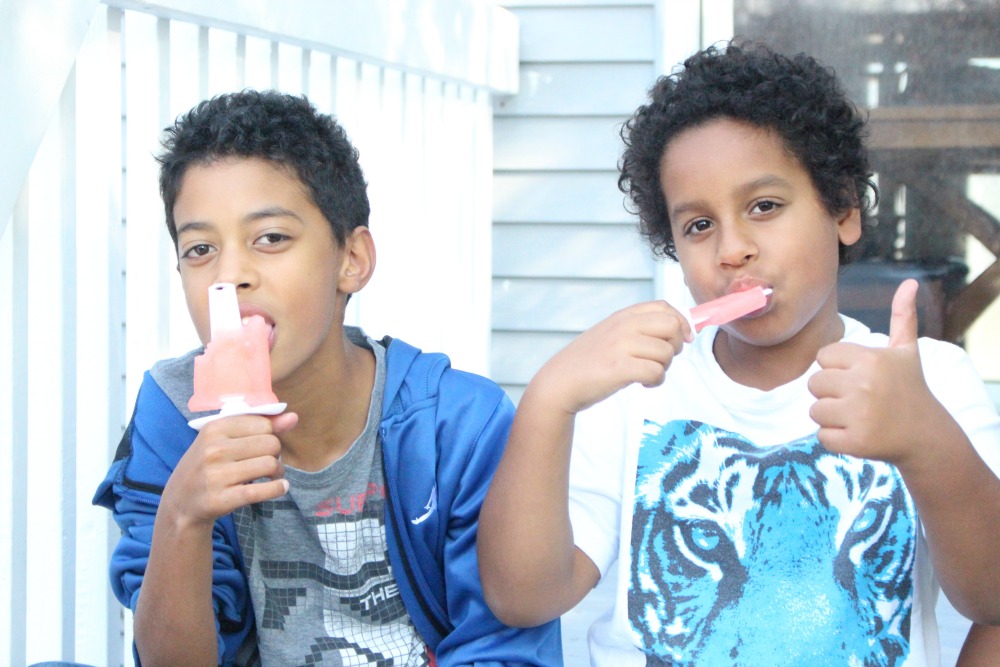 The kids give this recipe a big thumbs up!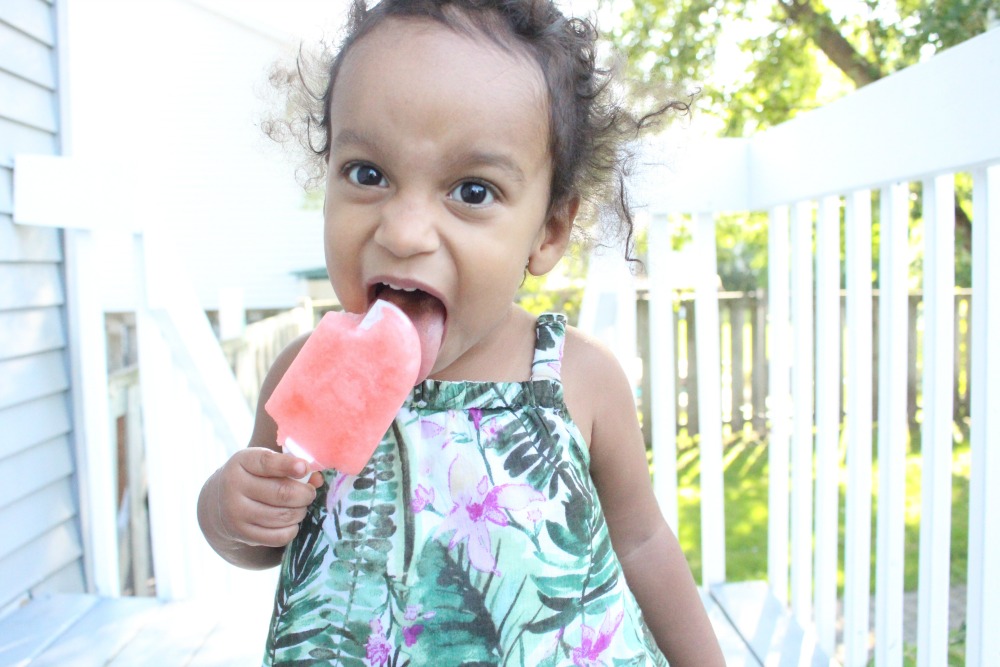 [Tweet "This frozen pop recipe takes less than 7 minutes! See how @ZokuHQ #ZokuPops"]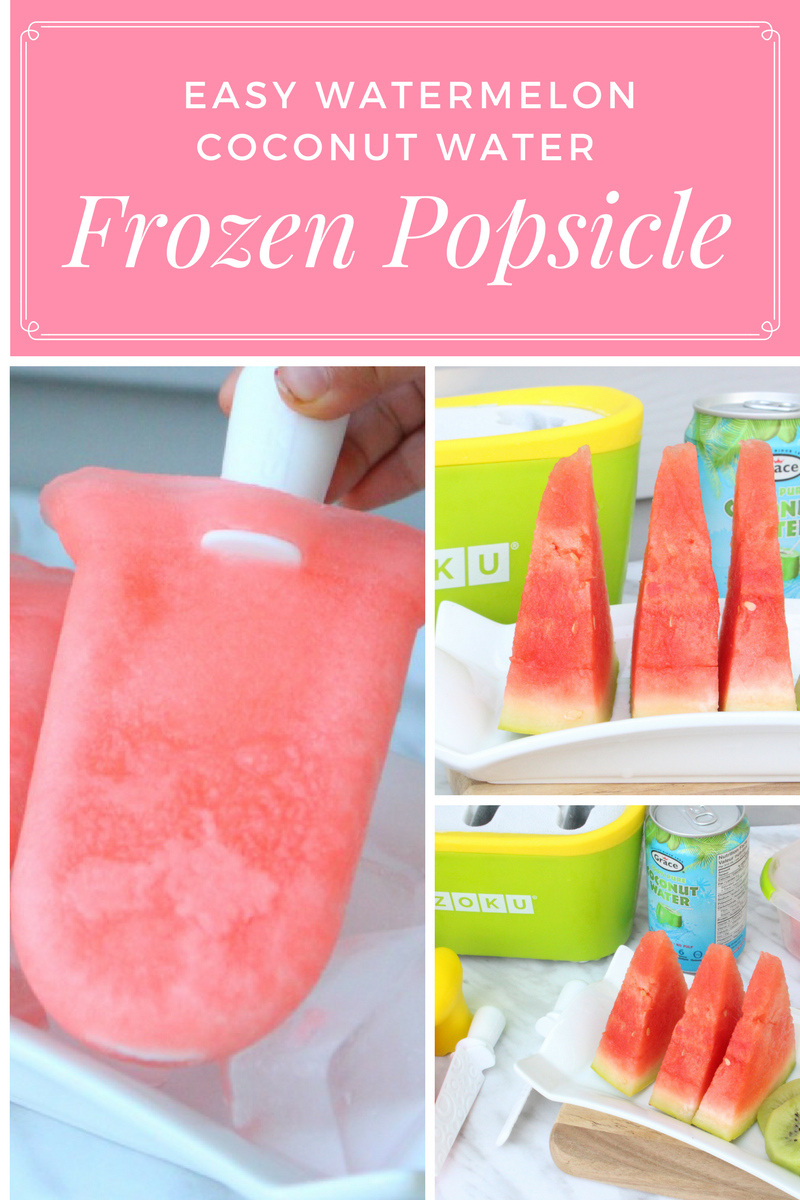 Want more simple recipes?  Be sure to subscribe to my blog for an update of when a new post is live!
Let's connect!
Twitter | Facebook | Instagram | Bloglovin
I received PR samples to facilitate this review. All opinions are my own.