Not sure where everyone is reading this is from, but in my neck of the hood (Quebec, Canada), we still have very warm weather. Warm enough for some frozen yogurt candy corn popsicle! Only my frozen pops don't taste like candy corn at all. They just look like it. Plus they are super delicious and easy to make.
Super Tasty Frozen Yogurt Candy Corn Popsicle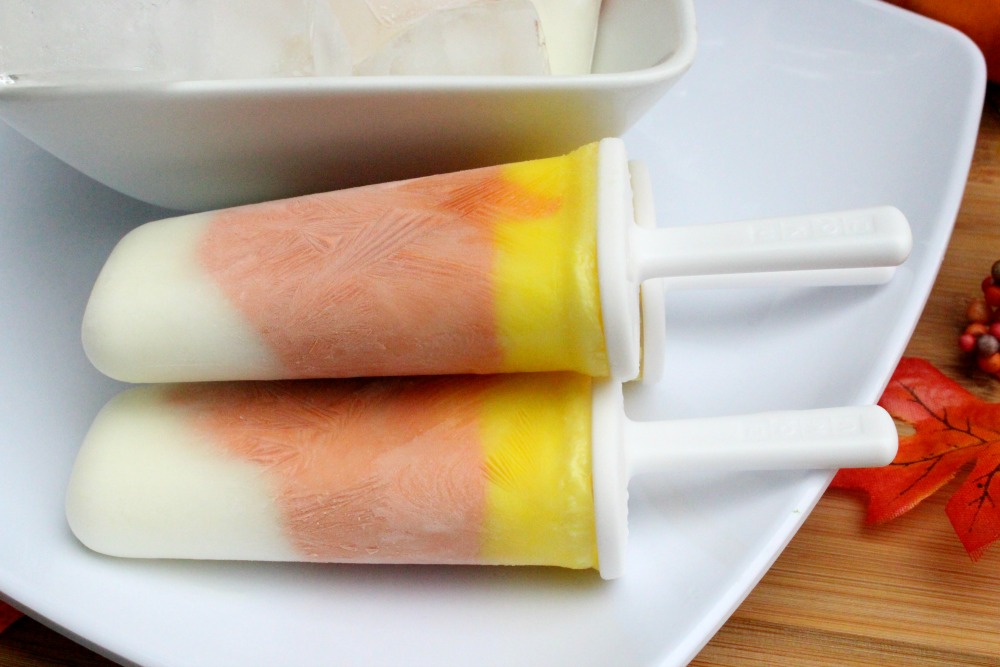 This post is in collab with Zoku
What's great about this recipe is that you don't need a whole lot of ingredients to make it.
For my recipe, I went with two different yogurt flavor. Now that I think back, it would have been perfect with just vanilla. I ended up using Caffe latte, and plain yogurt. I'm also using my MOD PODS from Zoku.
Ingredients
Yellow and Orange food coloring (if you don't have orange, just use some red and yellow to make orange).
Honey (optional)
Your choice yogurt flavor (plain and/or vanilla works best for the candy corn colors)
Directions
Separate your plain/vanilla yogurt into three separate containers. Mix a few drop of yellow food coloring for the yellow part of the candy corn. Repeat the same steps to create the orange part of your candy corn. Add honey for sweetness.
I use cafe latte flavored yogurt for the orange part of my candy corn. It was more brown than orange, so I added some red + yellow food coloring to make it orange.
Start by adding white yogurt to the bottom of your mold, followed by the orange (mocha) then the yellow.
Put in the freezer for 6 hours (I left mine overnight).
When ready to eat, just run hot water over the clear pop molds for about 5-6 seconds. Pull the frozen pop out and enjoy!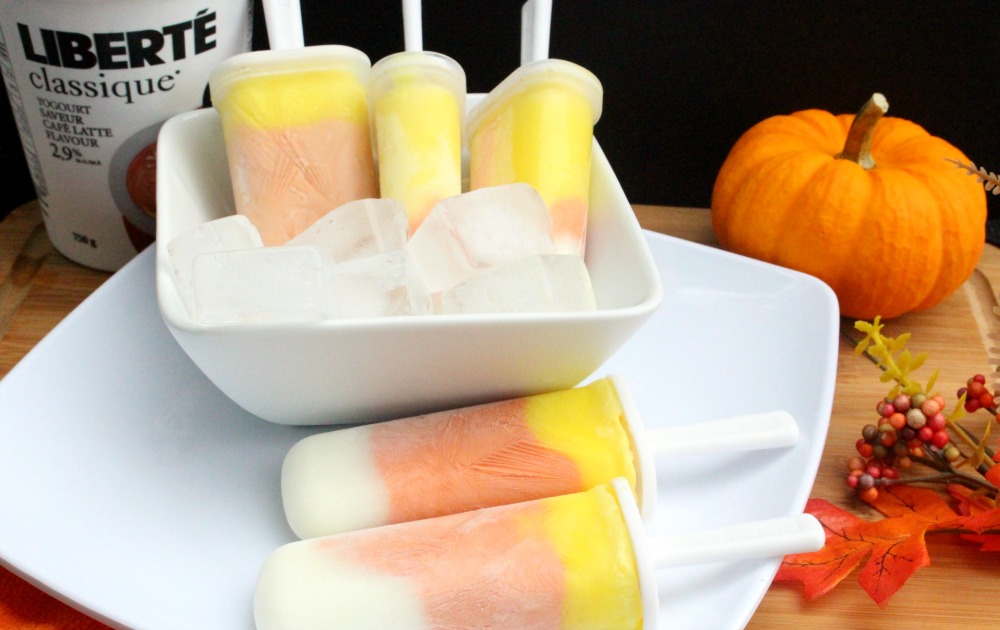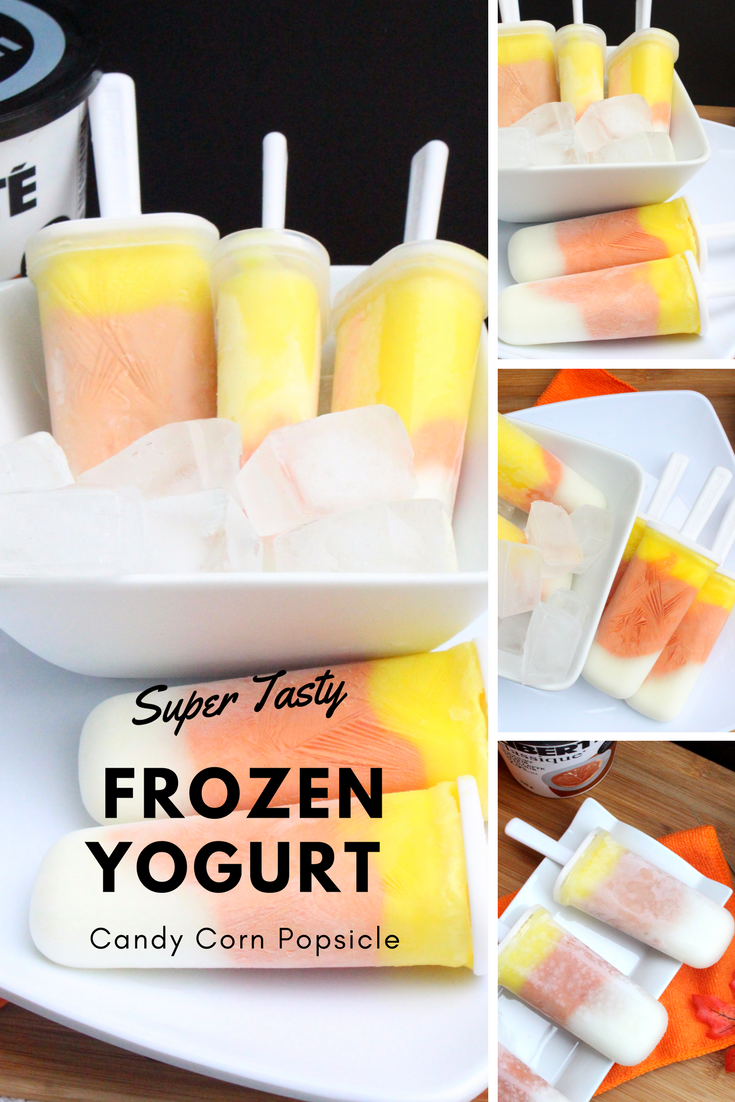 What's your favorite yogurt flavor?
Looking for something more summer? Check out my Watermelon Coconut Water Frozen Popsicle.
Be sure you are subscribed so that you don't miss a thing!
Let's connect!
Twitter | Facebook | Instagram | Bloglovin
*Disclosure: This post is not sponsored. I received a free mold from Zoku.