Hello, my lovelies! Today I wanted to share a Pinterest fail. We finally got our tree up a and I wanted to do a few baby Christmas ornaments. It's been a while since I did any kind of crafting so I thought it would be fun to do one with the kids (kids…plural..I'm still trying to get used to that one!). Keep reading to find out all about my Diy Baby Christmas Ornaments fail!
DIY Baby Christmas Ornaments
I first saw this diy on Pinterest. I'm not super crafty but figured it couldn't be too hard to do!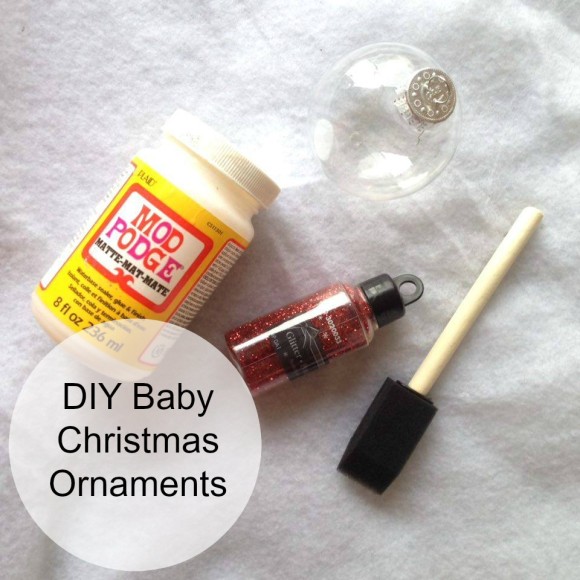 For this diy Baby Christmas Ornaments you will need:
Mod Podge
Glitter of your choice (I really wanted pink but only had red and green)
Paint brush or sponge
Some little feet and hands (attached to a kid..preferably your own kids…)
Clear plastic ornaments. (I bought a few a while back at Micheals and had been hoarding them.)
Alright so for this diy everyone and their mother said to simply dip baby's feet in the glue, place it on the ornament then sprinkle some glitter on the imprint. Easy right?
Here's where it all went wrong.
NO one said anything about wiggling feet! Like serious! This baby is a worm!
No one said anything about the size of the ornament. We got a relatively medium one, but when it came time to place her foot on it, we realize it was WAY too small.
Pee! Pee!! PEEEE!! Yes! This child PEED on the glitter! We had her in a cloth diaper that I didn't secure properly and yes, you've guessed it, she PEED all over the glitter, my legs, arm…Sigh
Then I got to thinking. How in the WORLD is the baby foot imprint so…PERFECT in the Pinterest post!??! I started searching Pinterest and turns out that the picture that has been shared around the net was made by a "professional". It was freaking HAND drawn, THEN they put the glue, and THEN they sprinkled the dang glitter. NO baby foot was ever involved!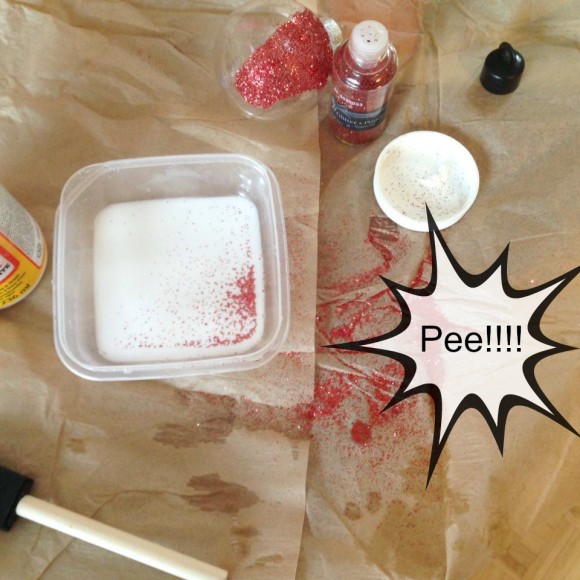 Although our diy didn't turn out at all the way I had planned, we had a good laugh, and I know I will be telling that story to my daughter when she is older.
While I cleaned up the pee from my arm my son decided he didn't need a hand or foot to do his ornament and ended up putting glue all over the ornament and sprinkling it with glitter.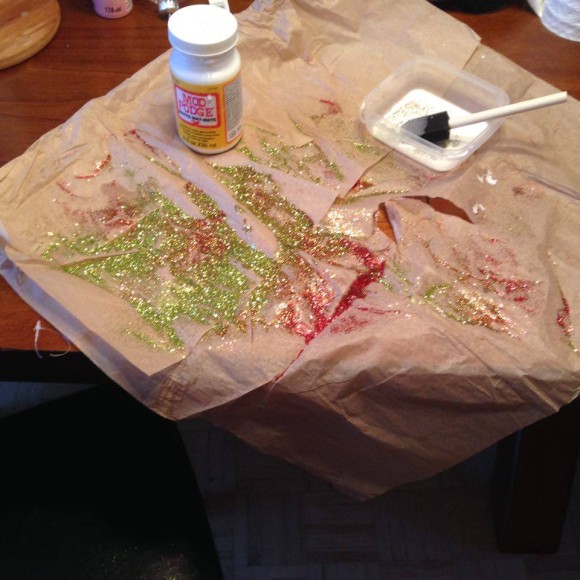 Glitter! Glitter…everywhere!
I ended up using the smudge footprint to complete this diy. This is the final product. *hangs head in shame*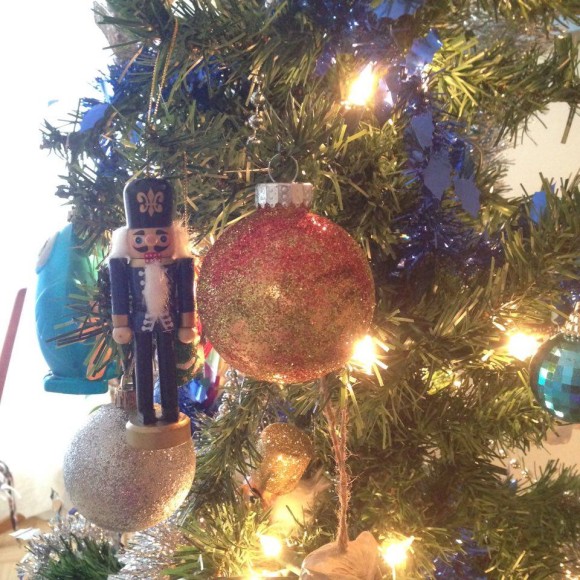 The Little Man's ornament came out really cute though with the green and red glitter.
So this diy was a fail but at the same time, it wasn't. It allowed us to create some pretty awesome family memories. So if you are reading this, I urge you to try something new and don't worry about the end result. Just enjoy those little moments.
 I love to hear from you guys. Every had a Pinterest Fail diy?
Don't forget to subscribe to my blog!