Back in January, I shared the lifestyle changes that I wanted to set in place for this year. One of them is to eat healthier. More home cooked meals, less ordering out. It turns out, that's easier said than done. But I really need to implement those changes asap. I've been looking at some recipes online for the meal that is most important in the day, breakfast! I'm a toast and coffee kind of gal, and you can tell by the love handle I've acquired over the last 12 months. Today I'm sharing a simple smoothie bowl recipe to help jump-start your day and road to a healthier lifestyle.
Delicious And Simple Smoothie Bowl Recipe To Jump Start Your Day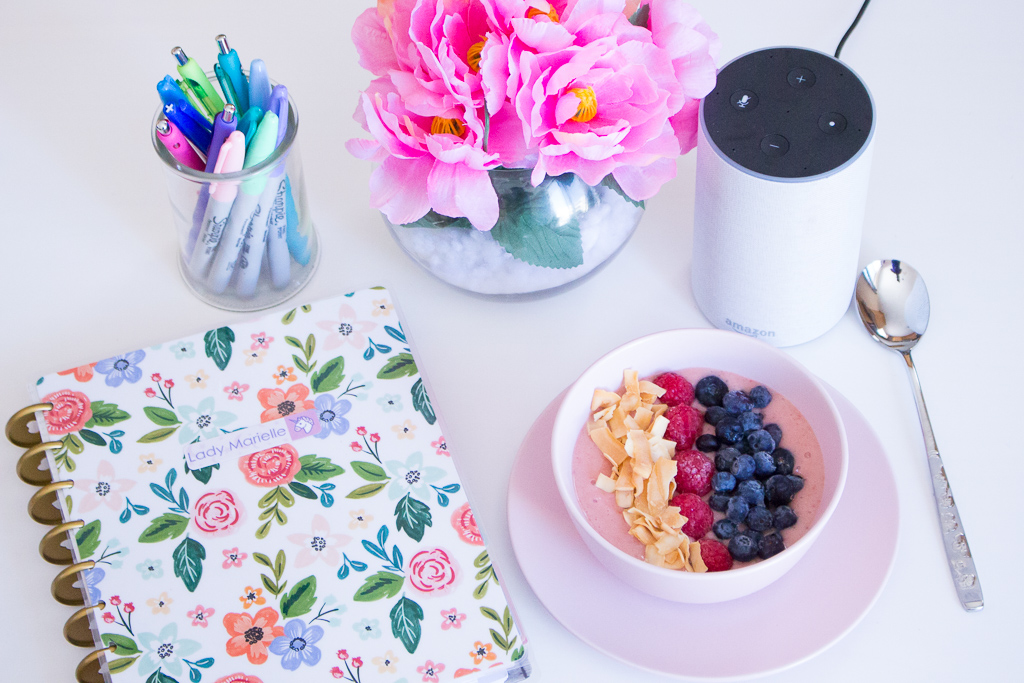 This post is in collaboration with Hamilton Beach Canada.
I honestly never realized how simple smoothies bowls were. Plus with my Hamilton Beach Professional Quiet Blender, I'm able to make a huge batch of this stuff in no time at all. Perfect for busy mornings.
Ingredients
Frozen fruits of your choice (I use frozen bananas and strawberries for my smoothie, and I added blueberries + raspberries on top).
Liquid of your choice (water, almond oil, orange juice). I use coconut water for a tropical taste.
Fresh or frozen fruits to garnish your smoothie bowl.
Coconut chips (optional)
Directions
Add the frozen fruits and liquid in the blender. My blender has four program settings: Smoothie, Ice Crush, Puree, and Clean. For the perfect smoothie, I use the 'Smoothie' option for about 1-2 minutes.
Pour your smoothie into a bowl. Add toppings, then enjoy!
Tips: I find that frozen fruits made the smoothie thicker and tastier. I also added just a little bit of liquid and no ice because I didn't want to water down my smoothie bowl too much.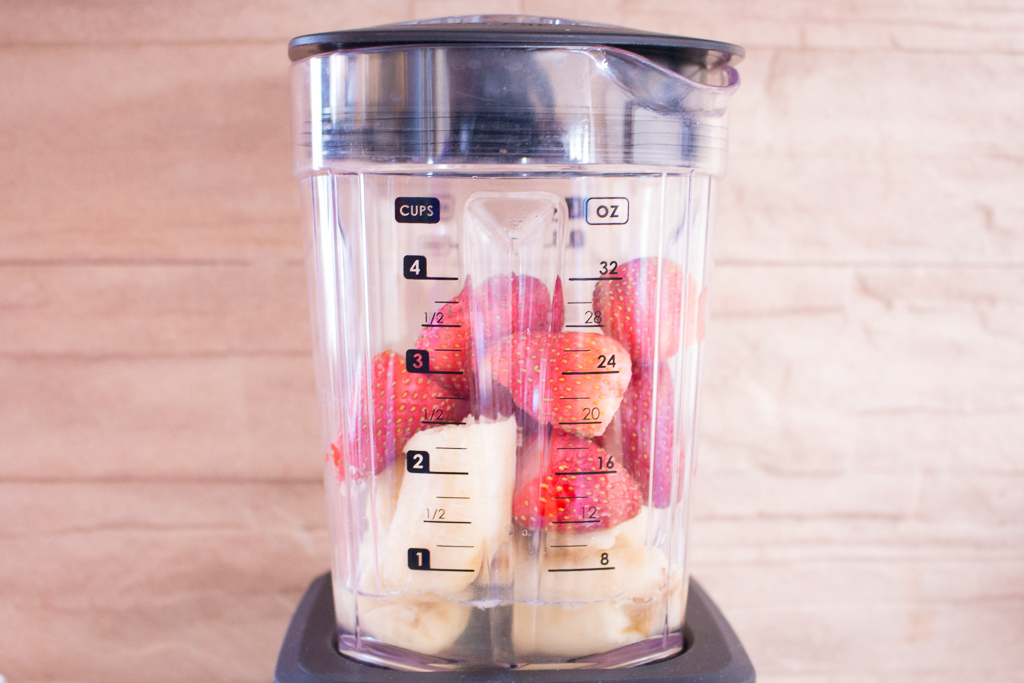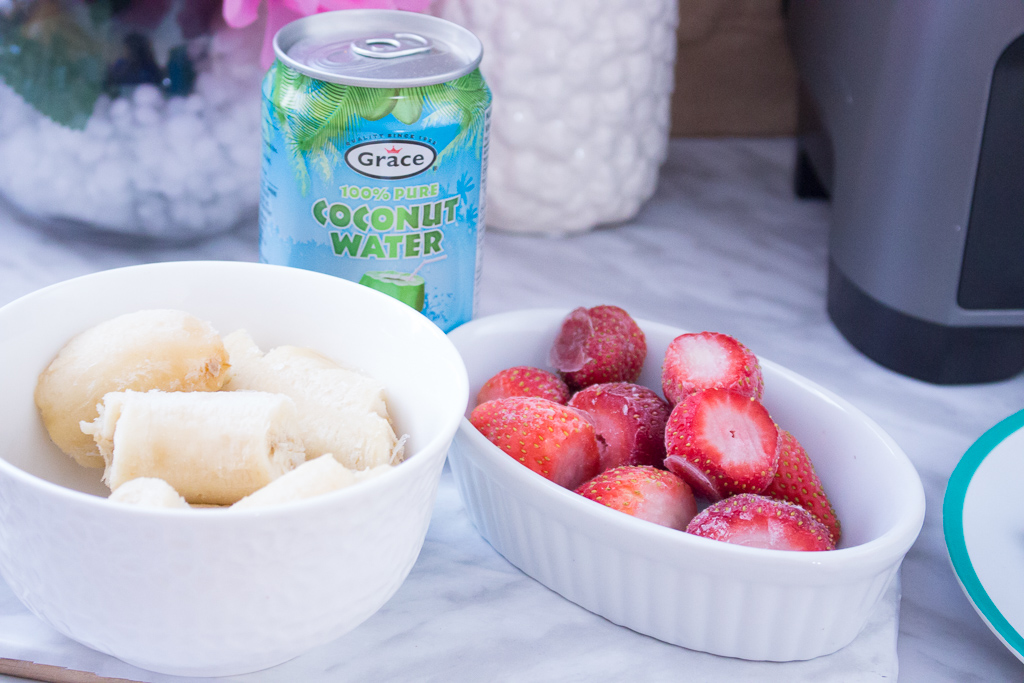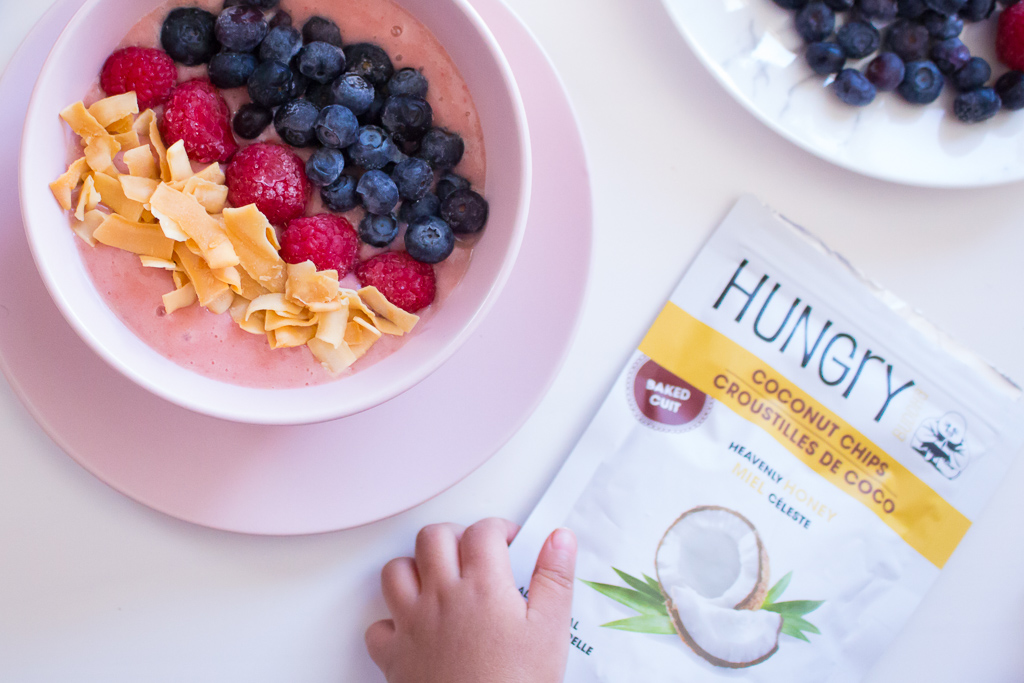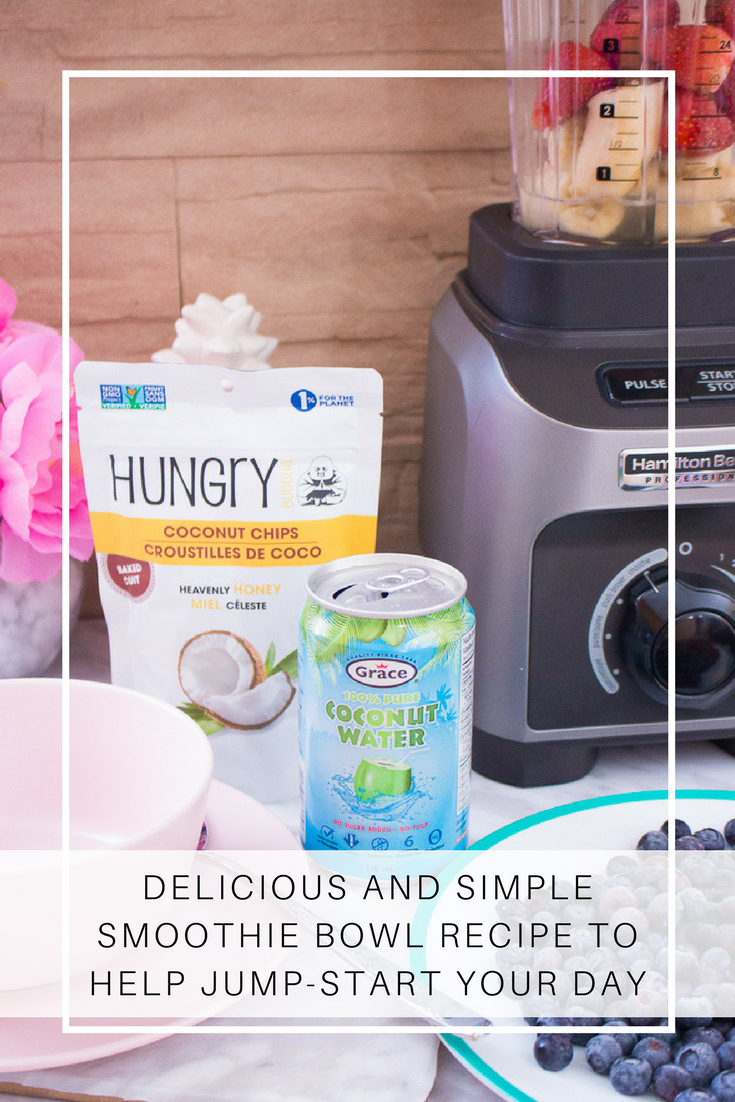 See? Super simple, yet so delicious! This smoothie bowl recipe took me less than 3 minutes to make. I have no more excuses about not having enough when it comes to eating well, especially in the morning.
Do you like smoothie bowls? What are some fruit combinations that you think I should try next?
Be sure you are subscribed so that you don't miss a thing!
Let's connect!