Last year I was so worried about sharing my blogging goals late into the month. This year, I'm late too but not at all stressed about it.  It's like they say; Better late than never. Amiright?! Not only am I sharing my 2017 blogging goals today, but I'm also sharing some of the habits that I'm working on developing this year. Let's get right into it!
My 2017 Blogging Goals + Habits I'm Working on Developing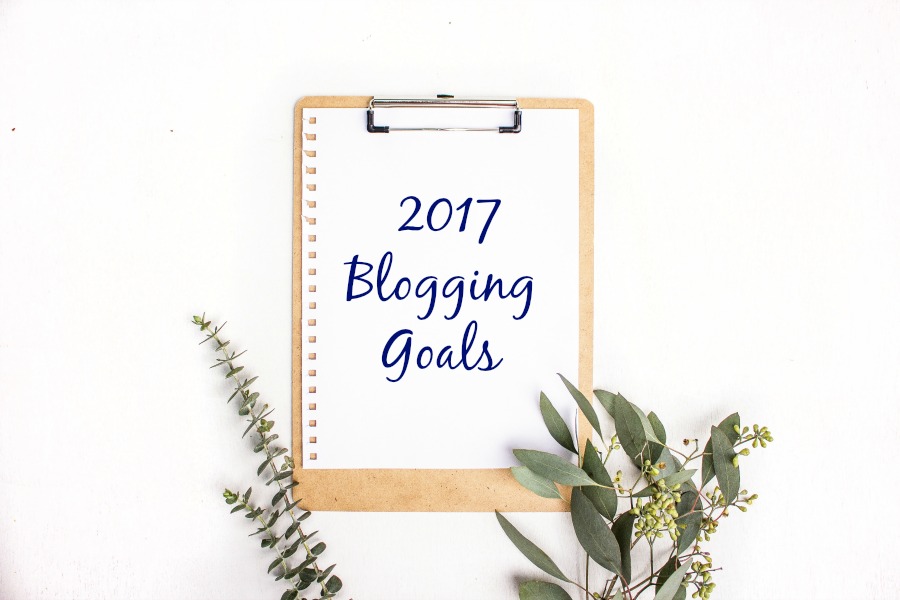 2017 Blogging Goals
Last year I did amazing on my blogging goals. Reaching my numbers felt good but I feel that wasn't really what mattered. This time around, I don't want to worry too much about my social media numbers. Here are the things that I'm going to work on for 2017!
Learn how to use my new camera for blogging and vlogging. I was overjoyed when Demo got me a new camera for Christmas. I know he spent a lot on it and I want to show him that he made a good investment by learning how to use it properly.
Send out 30 pitches. If you are a big time blogger than 30 pitches is NOTHING. But for me, 30 is my scary number. I have this thing where I get into my head so much that I become paralyzed with fear. I think by setting a pitch goal + sharing it with you, I'm going to be more motivated just DO IT!
1 Monthly YouTube Video. At the end of the year, I should have 12! Vlogging was a lot of fun back in December but extremely time-consuming.
Although I said that I didn't want to focus too much on my social media this year, I still would love to reach 10K followers on Instagram. Purely for bragging reasons. 😉 I'm currently at 8,341 followers. Shouldn't be too hard. I will be implementing my Instagram tips more this year.
 100 Blog post! Last year I was so close to reaching that goal that I'm more confident that I will do it! November's blogging challenge will certainly help. That's an easy 30 post right there! 🙂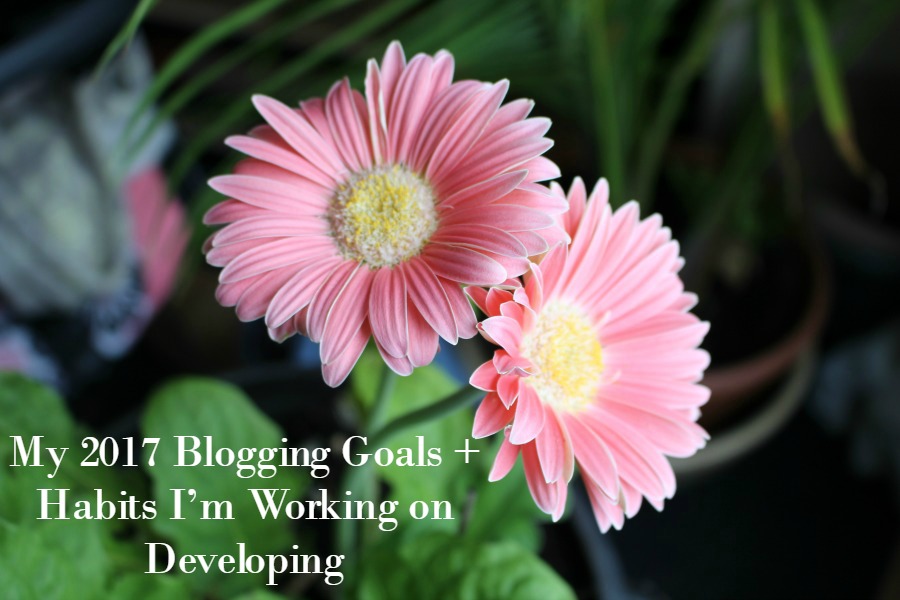 Habits I'm Working on Developing
Get out more! I have, to be honest guys; I'm a hermit. I enjoy the comfort of my pajamas pants. Getting dolled up to meet people for small talk is not "my thing." But I want it to be my thing this year. The only way I will do that is by going out more and meeting people. That's like an introvert's worst nightmare! But I got to what I got to do!
 Spend more time AWAY from the internet! That means, disconnecting from social media, emails, etc. at least twice a month. There. Pheww! That's a scary one, but I have to do it. There are times that I don't even get to bed until 4 am. And for what?
Be more grateful. Guys, I have SO much to be grateful for but I forget, I do! I don't want to, but I do!! My "Grateful Sunday" posts are weekly reminders of all the wonderfulness that I have in my life.
Find a hobby. Blogging used to be a hobby for me but now it's more of a business to me. I work overtime, and I don't get holidays. But this year I want to find something outside of blogging. The idea came to me the other night when I saw Demo playing with his gazillion Magic cards. It made me envious. He has his cards; my son has his video games and my daughter LOVES destroying things (trust me, it's a hobby). Everyone in the house has a hobby except for me. This year I need to find something. I will be sure to report what when I do find it!
PURGE! I have four closets that need purging. 4!!! I don't even know how I let this happen. This year I challenge myself to get rid of the clutter.
LIVE MY LIFE! When I was struggling for blog post ideas during NaPoBloMo, my friend told me to just "LIVE MY LIFE!" and the post ideas will follow. To do so, I need to get out more, get a hobby and make friends with people other than my toddler. Should be easy enough right?
I'd love to hear from you! What scary goals you are setting this year?
I'm excited to see how well I will do on my 2017 blogging goals and personal goals. Would love for you to stick around! Be sure to subscribe to my blog for updates!
Let's connect!