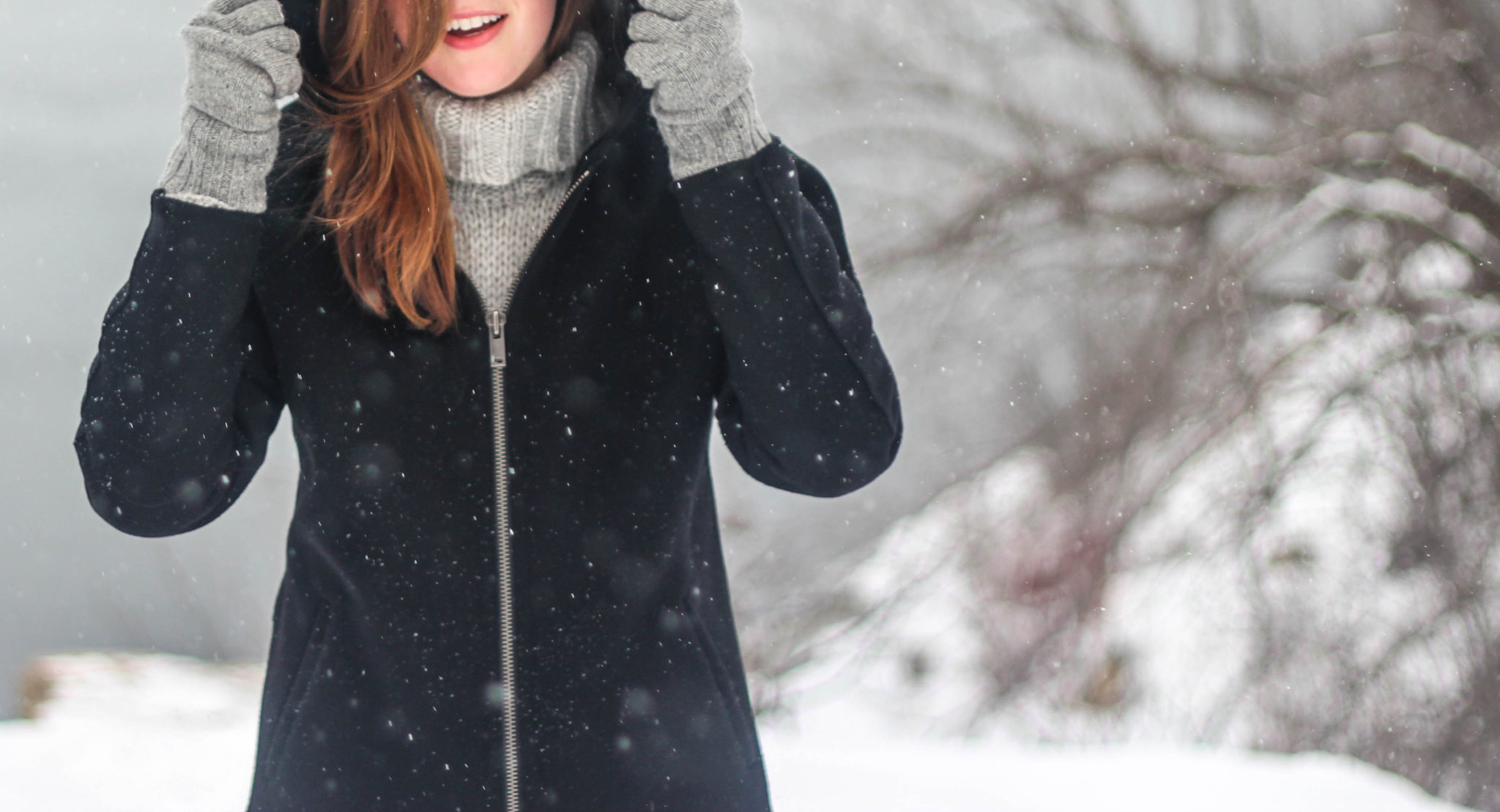 Staying warm is a priority in winter, but that doesn't mean your outfit can't be both snug and stylish. Fashionistas have perfected the art of dressing warm whilst still turning heads. Here are some tips for dressing cool in the cold.
Get creative with layers
Winter is the time to experiment with different layers. Try looking through different women's jackets – consider blazers, denim jackets, leather jackets and sportswear jackets so that you're able to wear something different every day. If you're going wear a wild jacket, you may want to contrast it with something tame such as jeans and a plain white t-shirt. Too many wild textures may make your appearance look cluttered, so leave wild designs as a statement piece.
Dress snug in fur
Fur is very much in this year. Lots of people have been experimenting with oversized parka jackets with fluffy hoods and oversized shearling coats. Oversizing these items can make them look and feel snugger. You can also try fur accessories such as mittens, boots and even bags (although you probably don't want to wear them all at once and have a fur overload). You don't have to use real furs – there are lots faux fur jackets out there for those that want to adopt the look but don't like real fur.
Make a statement out of your scarf
For keeping your neck warm, a scarf is a must. To make more of an impact with your scarf, why not try different scarf tying methods? The loop-n-through is the most common method, but you can also try scarf tying methods such as the French knot, the muffler or even a bow. Thick blanket scarves are some of the most versatile as they can also be used as shawls. You can also try long scarves and infinity scarves to vary things up. Scarves come in all kinds of designs – whilst block colours are the most versatile, you can still play around with stripy scarves and winter patterns.
Opt for blues and whites
Blues and whites are great wintery colors to embrace at this time of year. Blue jeans and a white top are a classic combination. You could even dress all in white using a blue scarf and hat as statement pieces. You can also get your fix of blue and white by painting your nails these colors or using blue jewelry. Blacks are also great for this time of year, as are browns (although brown can be more of a fall color).
Embrace your beanie
Winter is the perfect time to wear than beanie hat. Knitted slouchy beanie hats are very popular and can help keep your head very snug whilst allowing some room for your hair to breathe. There are also beanies out there with bobbles on the top – so long as the bobble isn't too Christmasy, there's no reason why you can't embrace this in January and February.
Be sure you are subscribed so that you don't miss a thing!
Let's connect!
Twitter | Facebook | Instagram | Bloglovin
This post may contain affiliate links.