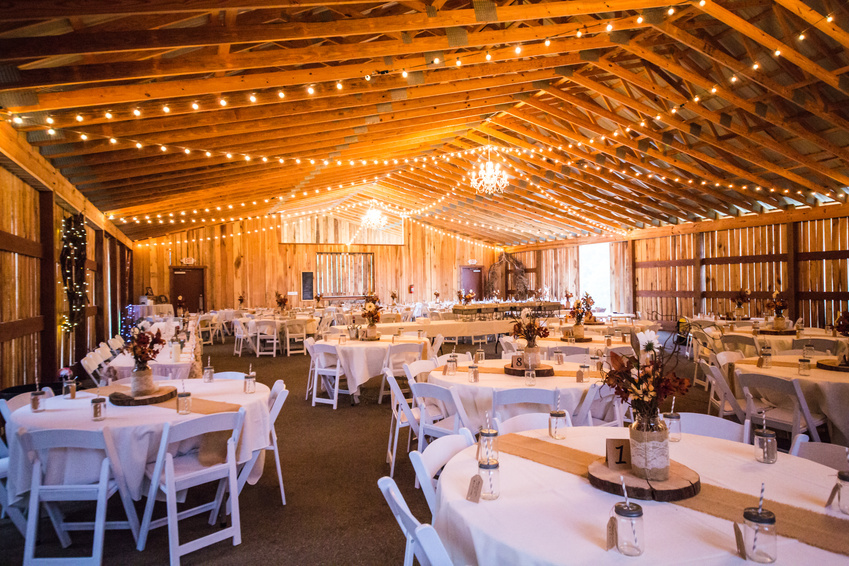 Approximately 88% of Americans marry at least once in their lifetime, and for many, the day is one huge party. But if you're concerned about guests going a bit too hard during your celebrations — or you just don't want to be "that guy" who gets plastered and makes a fool of yourself — you might want to consider the following tips.
Guests: Hydrate And Fuel Up First
Unless you particularly enjoy the idea of spending the evening with your head in the toilet or want to be universally hated by everyone if you get behind the wheel of a vehicle, you've got to hydrate first. While the average drunk driver may drive while intoxicated 80 times before they're ever arrested, you should never test your luck. Take it slow or beware. Before you start on those specialty cocktails, order a seltzer or two. That way, you'll be in good shape when things really start to take off. You should also eat a good breakfast that day to make sure you've got some food in you beforehand.
Happy Couple: Keep It Simple
You might feel pressured to stock the bar with top-shelf liquor or have an unlimited open bar to please guests. But if that's simply not in your budget, don't go all out. Signature cocktails are a good way to go, as are limited open bars that serve beer, wine, and a couple different liquors. Most people won't really care, at the end of the day, as long as the bar is open for the entire reception.
But what if you want to throw a dry wedding?
These days, it's actually not totally uncommon to not serve booze at a wedding, especially if neither spouse drinks and/or family members have a history of alcohol abuse. While some guests might not be thrilled by the prospect of staying sober throughout the celebrations, there are things you can do to make it more fun. You can serve fun mocktails or even milkshakes and keep the food options plentiful. You may also want to consider hosting a brunch reception instead of the traditional dinner-and-late-night-party. Having great entertainment is vital, too.
While these efforts might not totally replace the alcohol for those who want to drink, your party definitely won't be boring. And as long as you're upfront with your guests and you surround yourselves with those who love and accept you for these decisions, it shouldn't be a problem. After all, personalized weddings are all the rage now, so don't be afraid to be unique.
Whether you're trying to decide how to save money yet offer alcohol to guests, whether or not to include alcohol at all, or simply want to get turnt-but-not-too-turnt during the festivities, these tips will help you plan ahead and — most importantly — enjoy this day.
Be sure you are subscribed so that you don't miss a thing!
Let's connect!