This is a sponsored post written by me on behalf of Goldfish Crackers for IZEA. All opinions are 100% mine.
One of the joyful things about living in a 4 season country, is the never-ending winter. Lol Did you hear the sarcasm in my tone? Who am I kidding? You guys already know I'm not a big fan of winter! I'm trying to mentally prepare myself for another six weeks of it, but it's hard!! My son and his dad are out during the day, but Jazzy and I are starting to get cabin fever! Today, I wanted to share some of the fun stuff we've been doing to pass the time along with some simple ways you can beat cabin fever while we all patiently wait for spring.
Simple Ways To Beat Cabin Fever + Snack Time With Goldfish Crackers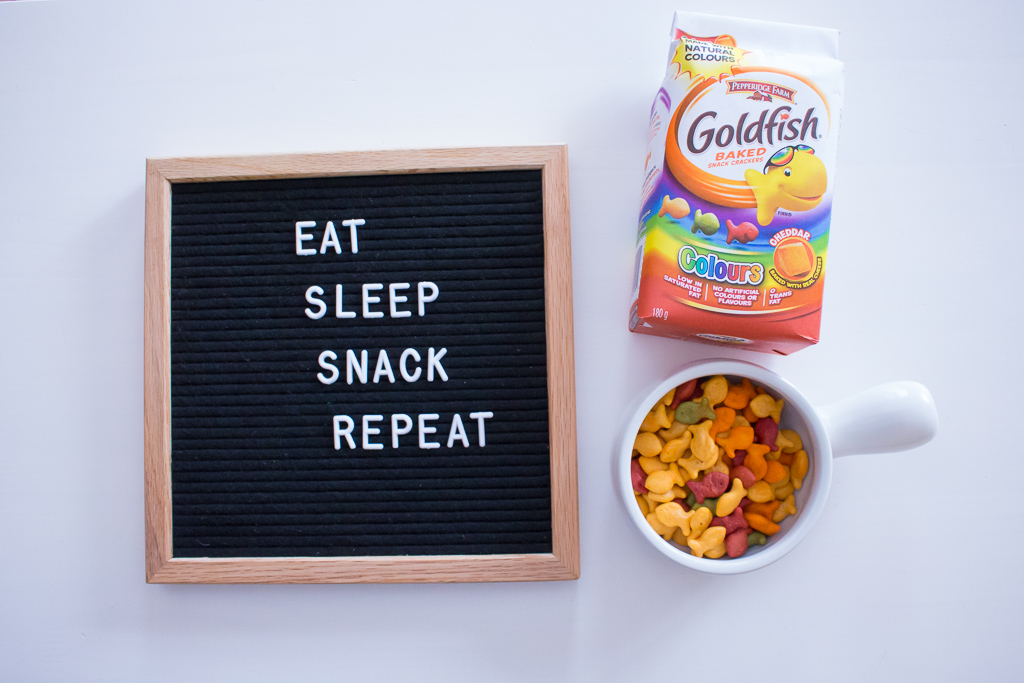 If you can't beat them, join them!
And when I say "them," I'm referring to all that dreadful snow! Although we had a lot of freezing weather, we were also blessed with some beautiful fluffy snow with – 4 °C (about 39 °F). This is a perfect time go out and "enjoy" the weather! Jazzy and I usually wait for Tristan to come home from school before we head out for some fun in the snow. We also use that time to shovel the driveway.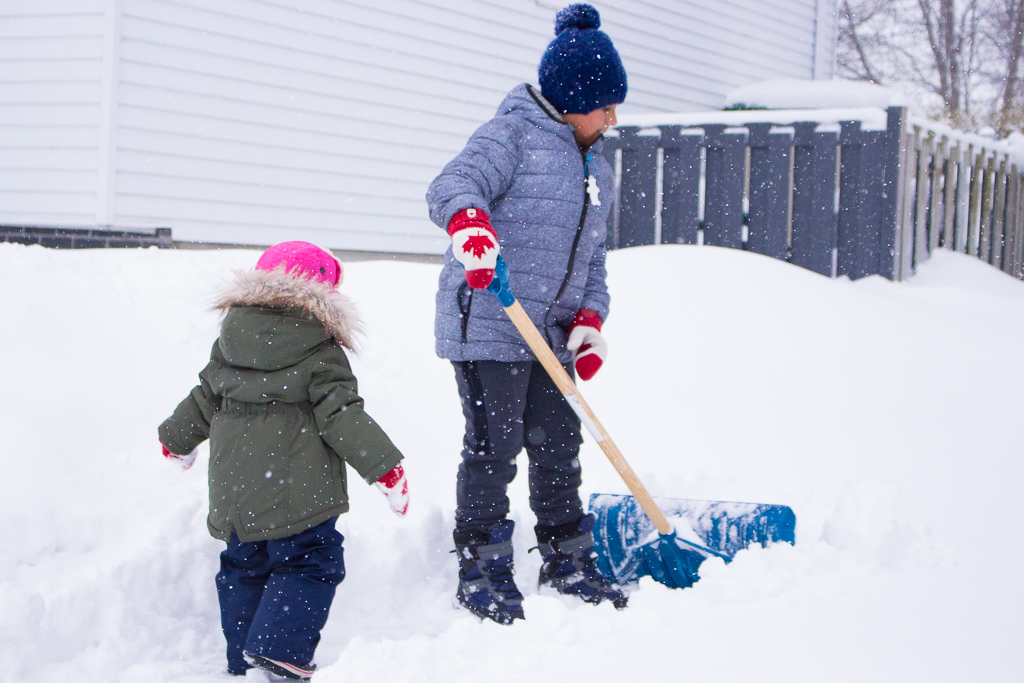 Enjoy a tasty snack together!
Who doesn't like snack time? My kids live for it! Even better when it's one of their favorite snacks, Goldfish crackers! I always keep some in the cupboard for a quick, delicious and wholesome snack option. Goldfish Colours Crackers are made with 100% real cheese and have no artificial colours or flavours*. These tasty, colorful crackers are an excellent snack choice. They are low in saturated fat and 0 trans fats and are always baked.
*Fun little facts: Did you know that Goldfish Crackers' Colours are sourced from plants?
Red Goldfish crackers are coloured using a mix of beet juice concentrate and paprika extracted from sweet red peppers.
Green Goldfish crackers come from watermelon, and huito juice concentrates mixed with extracted turmeric.
Orange Goldfish crackers use annatto extracted from the seed of the achiote tree.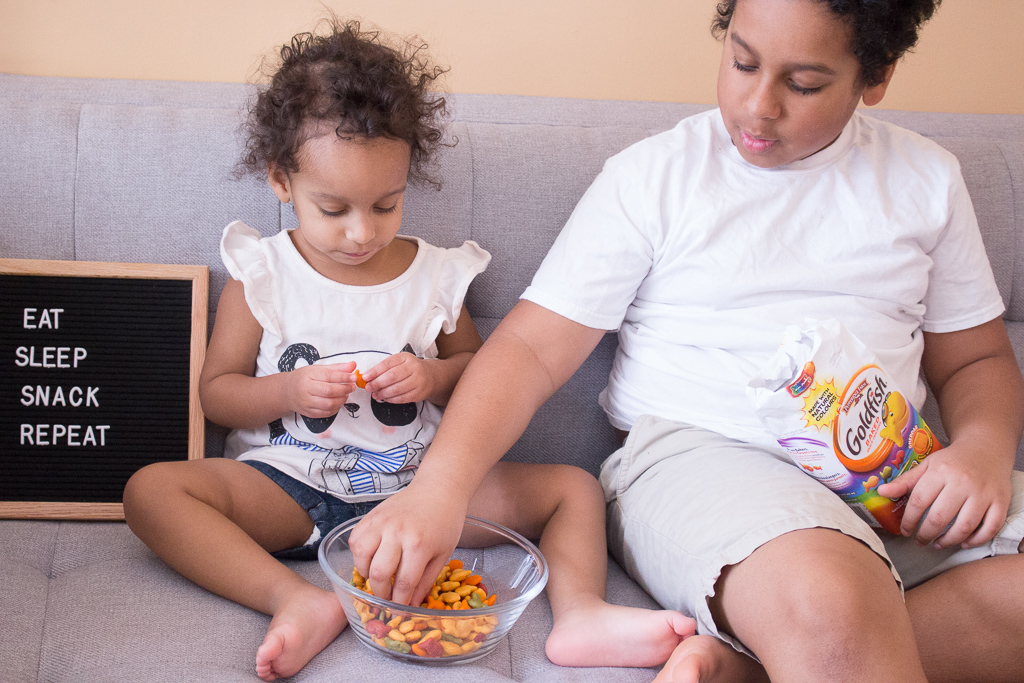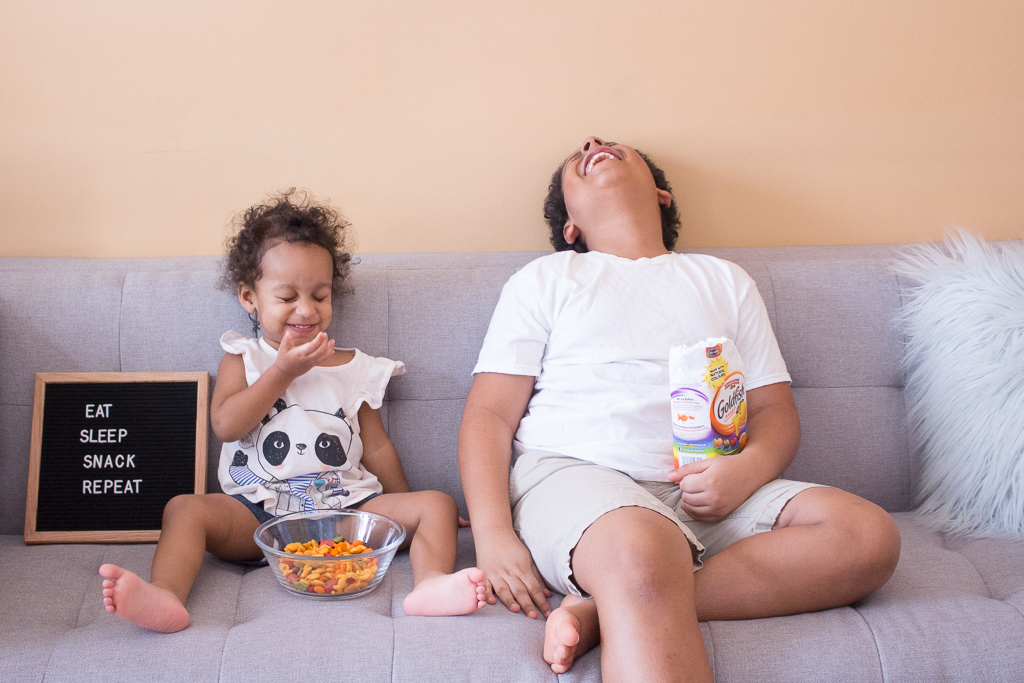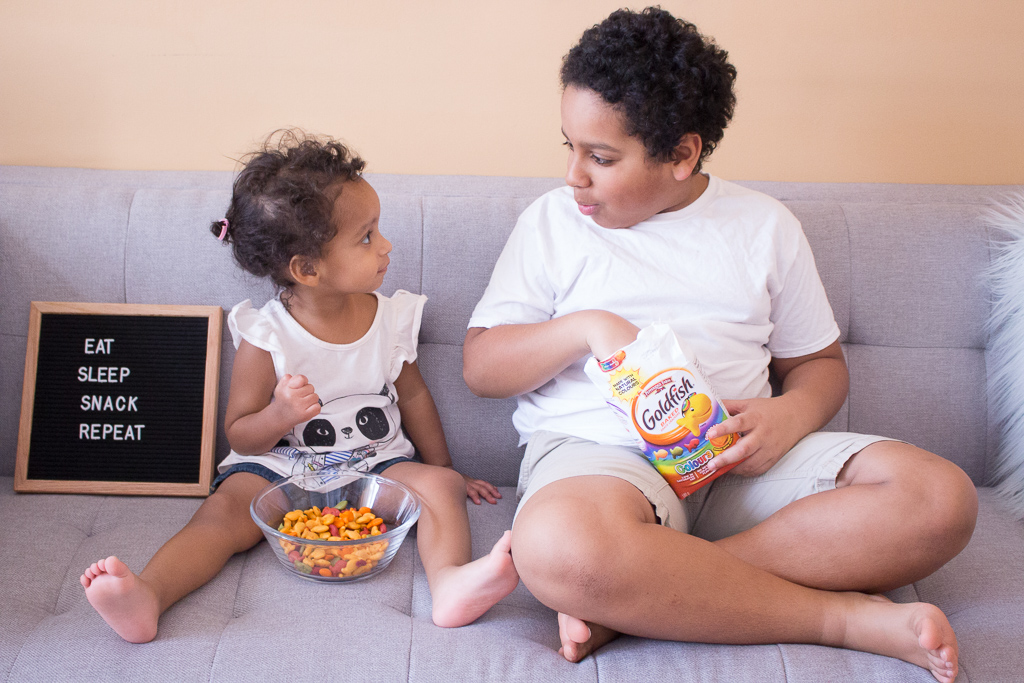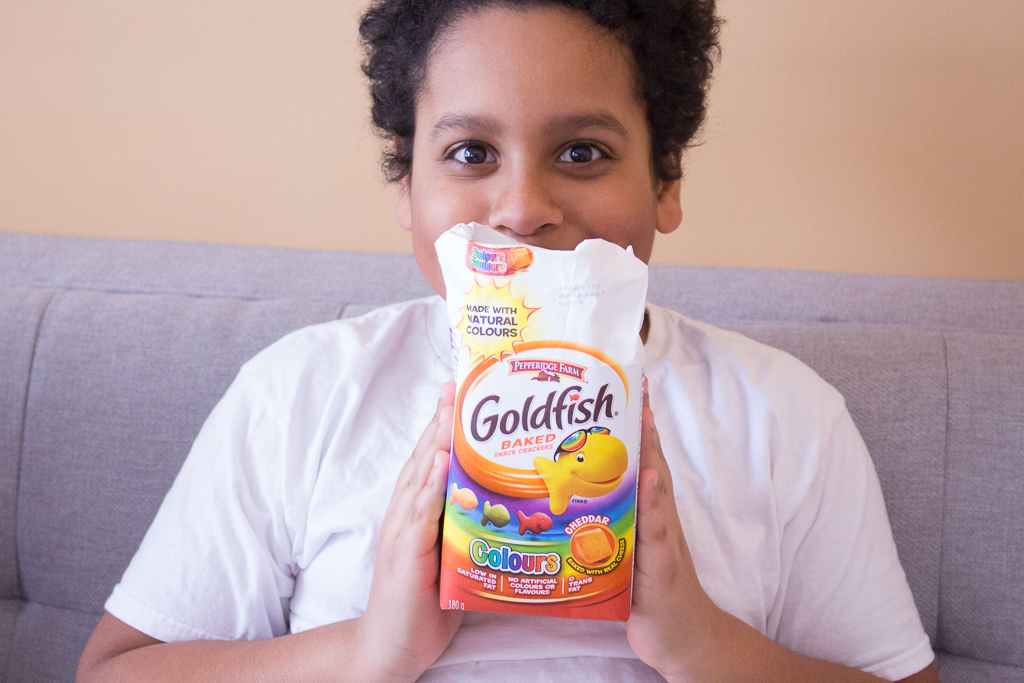 Other simple ways to beat cabin fever.
Do a puzzle
Binge watch a Netflix show (I just finished watching 'Friends' and Jazzy is watching PAW Patrol-again!).
Colour together
Attend a local winter festival.
Read a book
Enjoy a family movie night
Make a craft together.
Build a fort.
Do a scavenger hunt inside.
Bake something together.
Have a friendly card game with the Goldfish Limited Edition Playing Cards (see below how you can claim your cards).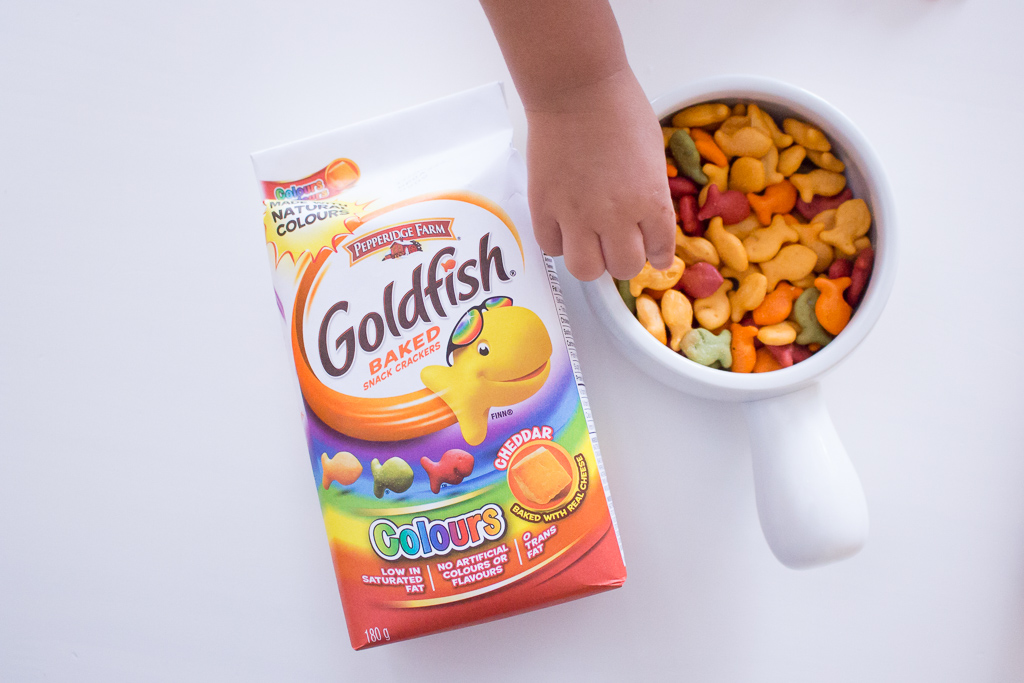 How to redeem your Goldfish Limited Edition Playing Cards
Buy 3 Goldfish products and keep your receipt to redeem. Then text "SNOWDAY" to 80808 or visit www.goldfishpromo.com to complete the online form & upload a photo of your receipt.
Terms and Conditions:
Standard message & Data rates may apply.
Open only to Canadian residents, age of majority or older.
Must purchase three (3) Pepperidge Farm® Goldfish® products (156 g-1.36 kg) in the same transaction from 1/01/18 to 2/28/18.
Limited three (3) offers per household.
While supplies last.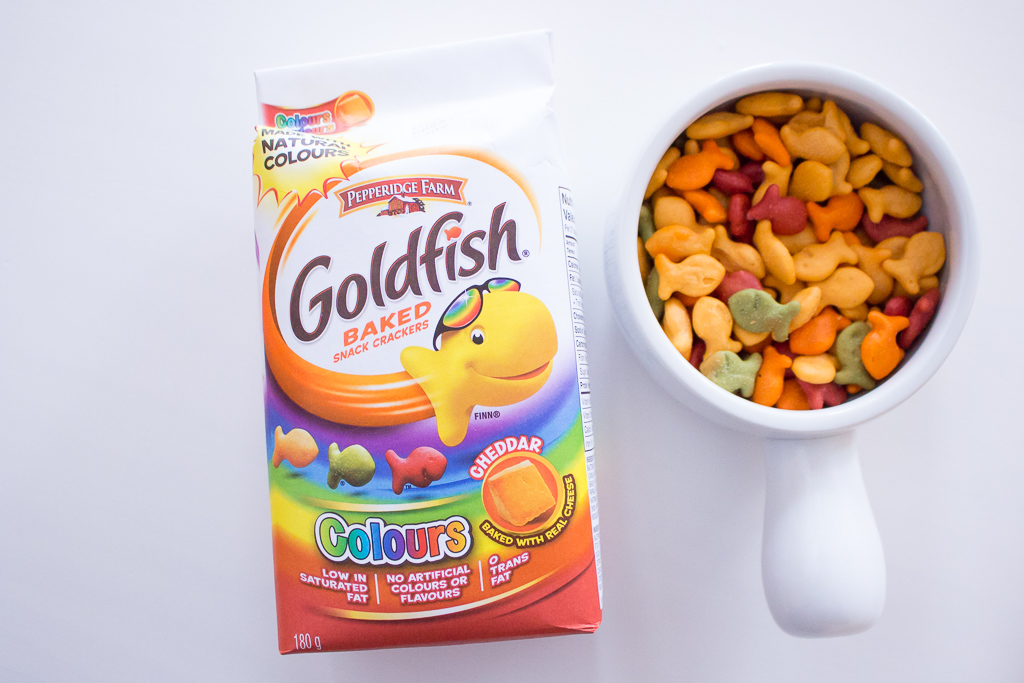 Do you have more tips on how to beat cabin fever? Would love to hear some of your ideas (since we still have a few more weeks of winter to go! lol
Be sure you are subscribed so that you don't miss a thing!
Let's connect!
Twitter | Facebook | Instagram | Bloglovin