Happy day to you all! Summer break is in full swing here! With the beautiful weather we've had, we decided to take a trip to A. Belisle & Fils for a fun afternoon picking strawberries. This is the first of many posts where I will share some local-ish activities that you can do here in the Laurentides.
Picking Strawberries A. Belisle & Fils | Life In The Laurentides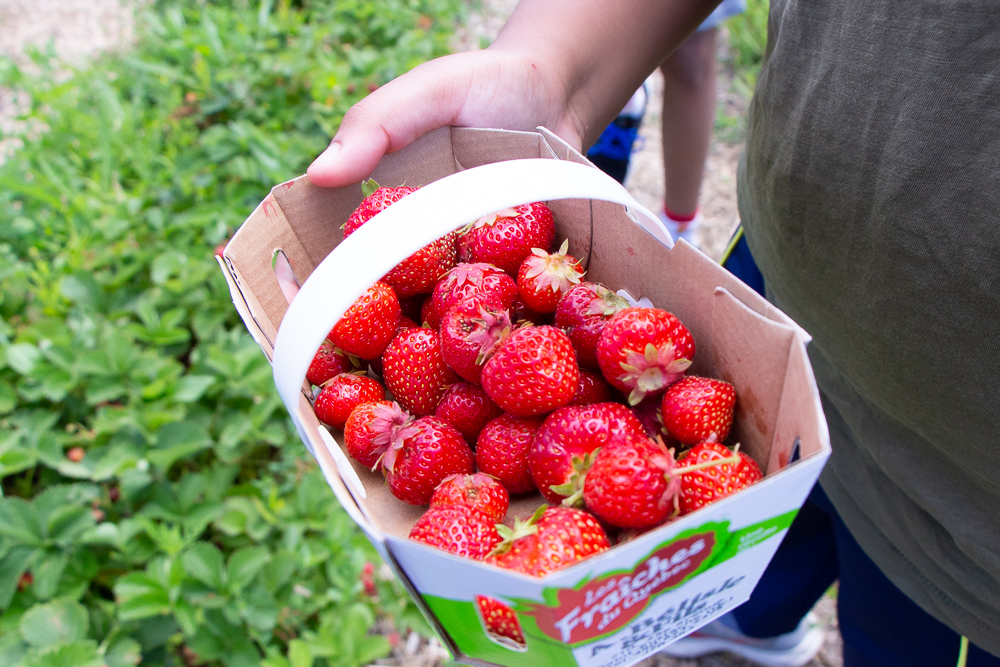 Last week, Demo's mom was on vacation, and she decided to stay with us. Since she brought her car with her, we took full advantage to go on some fun little car rides with the kids. I wanted something fun to do, and since neither the kids, grandma "with the brown hair," or myself has ever gone strawberry picking, I thought why not!?
We initially set forth to Ferme Roland Cloutier, but when we got there, they informed us that they didn't have any more strawberries. I was a bit disappointed because that was the 3rd farm on Google map that didn't have any berries. Driving too far wasn't an option since I also took my son's best friend on a trip and didn't get permission to go further out of the city. Lucky for us, the kind folks at Ferme Roland Cloutier told us about A. Belisle & Fils which was just a few minutes away.
Perfect weather for picking strawberries!
The day before we set out to go strawberry picking, we had a mini summer storm with hail and strong, powerful winds. I was worried the following day would have been the same, but it wasn't. It wasn't too cold or too hot. If you are planning a trip to a local farm to go strawberry picking, make sure the weather isn't too hot or humid. I had a not so pleasant experience at a farm during the heat wave last year and let me tell you, not fun, at all!
Cost
The farm we visited charged $5 for the baskets that you see in the picture below. I honestly thought it was a bit pricey given the fact that during the strawberry season, we can buy a basket for 2-3$ Maybe they were selling the "experience" of picking our strawberries? In any case, I didn't mind the $5 since we ended up having a really great time. Bonus point for taking the boys away from their Fortnite lol.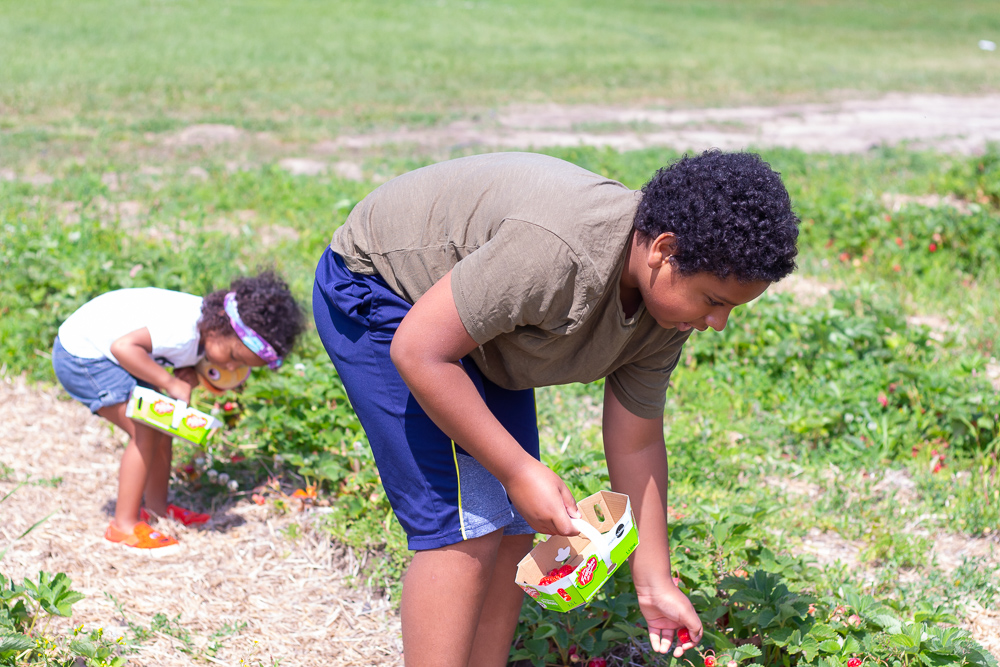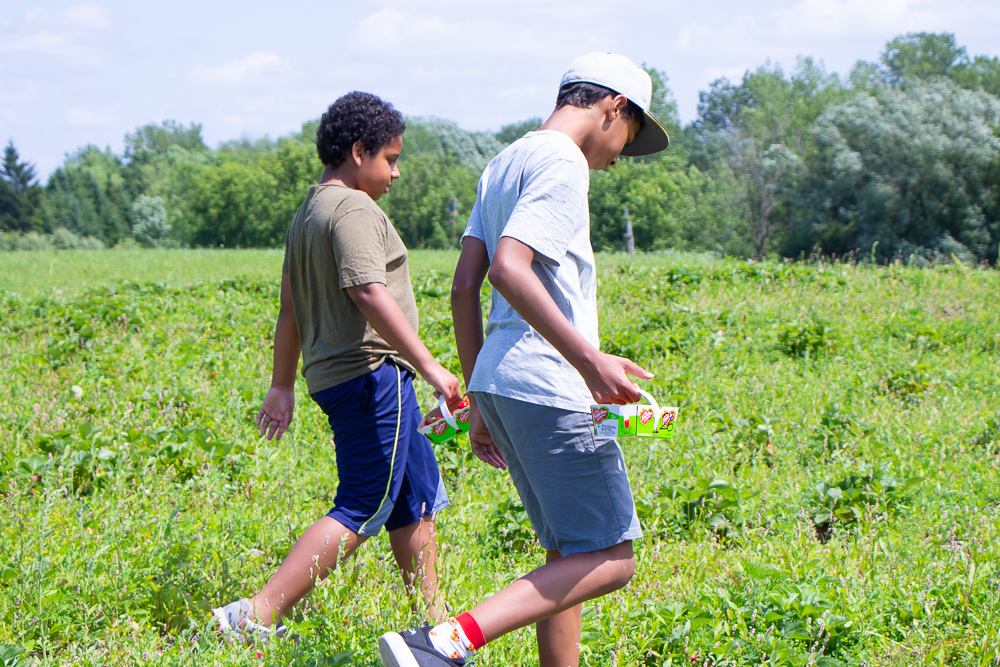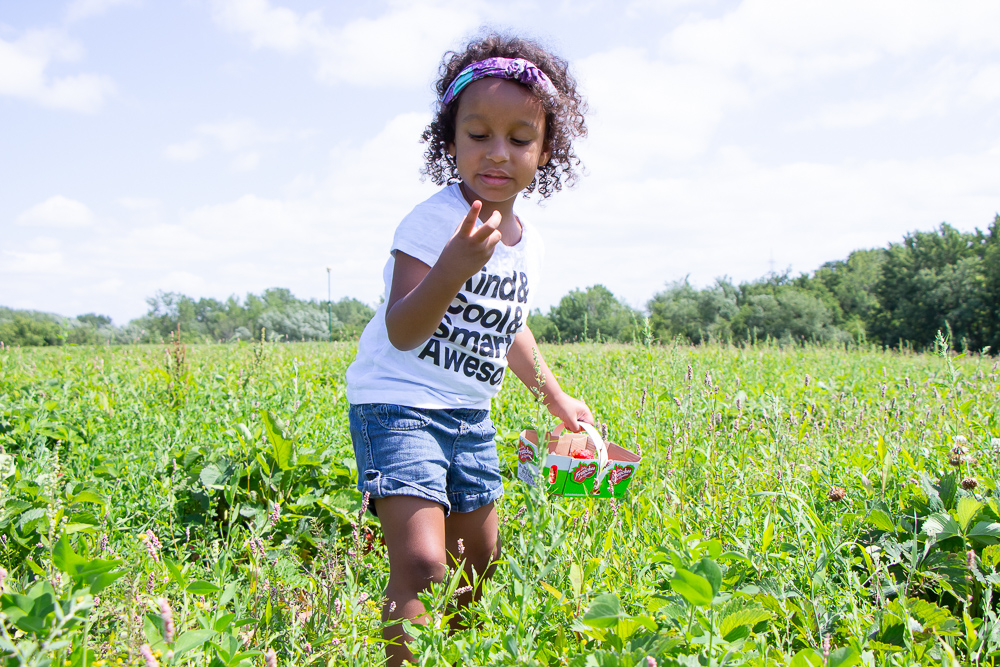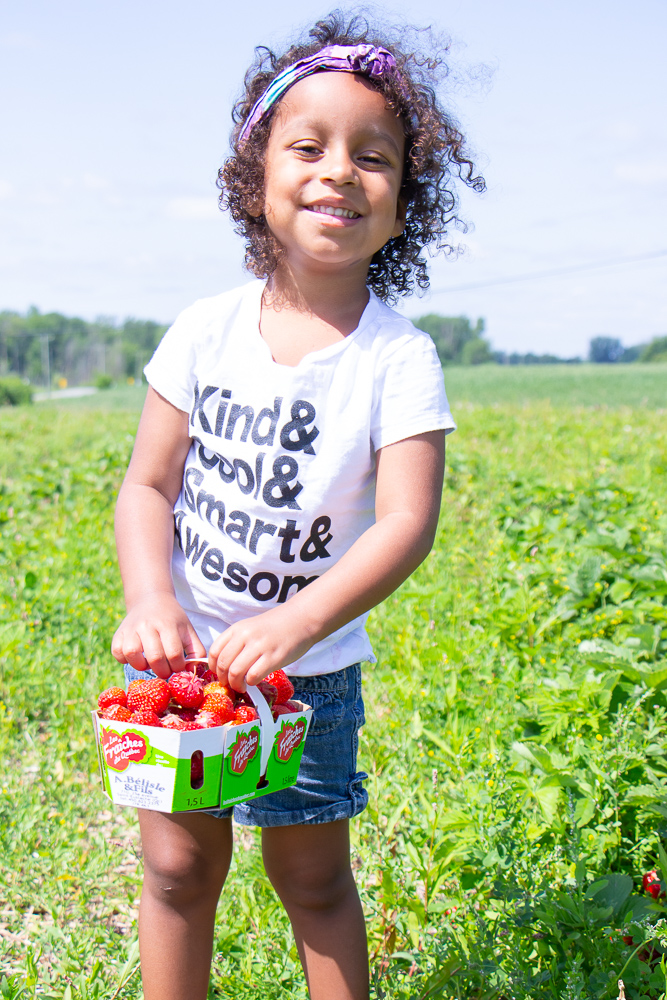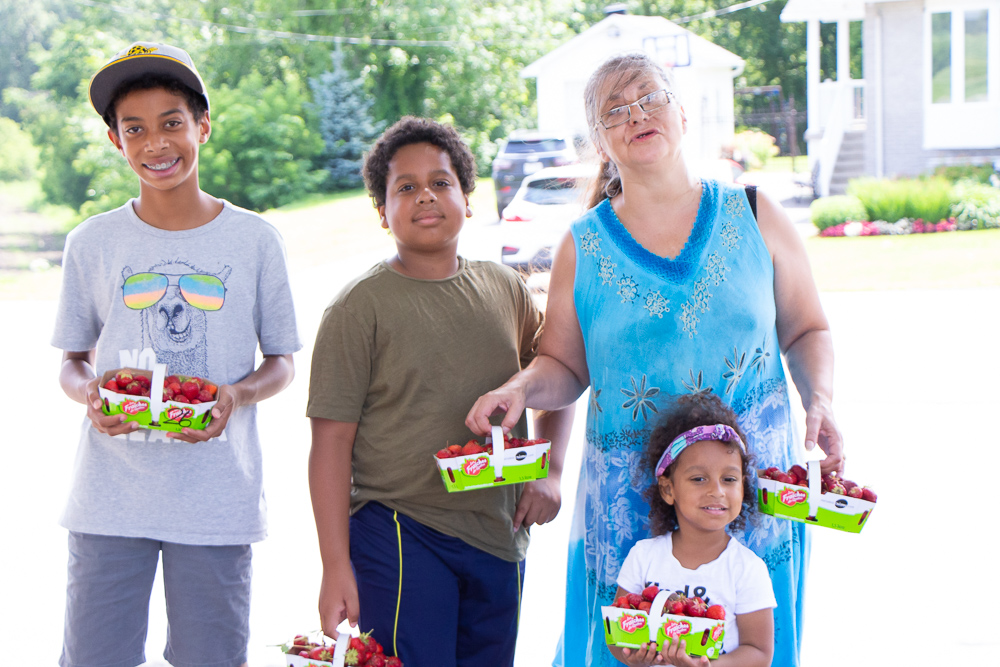 PIN IT!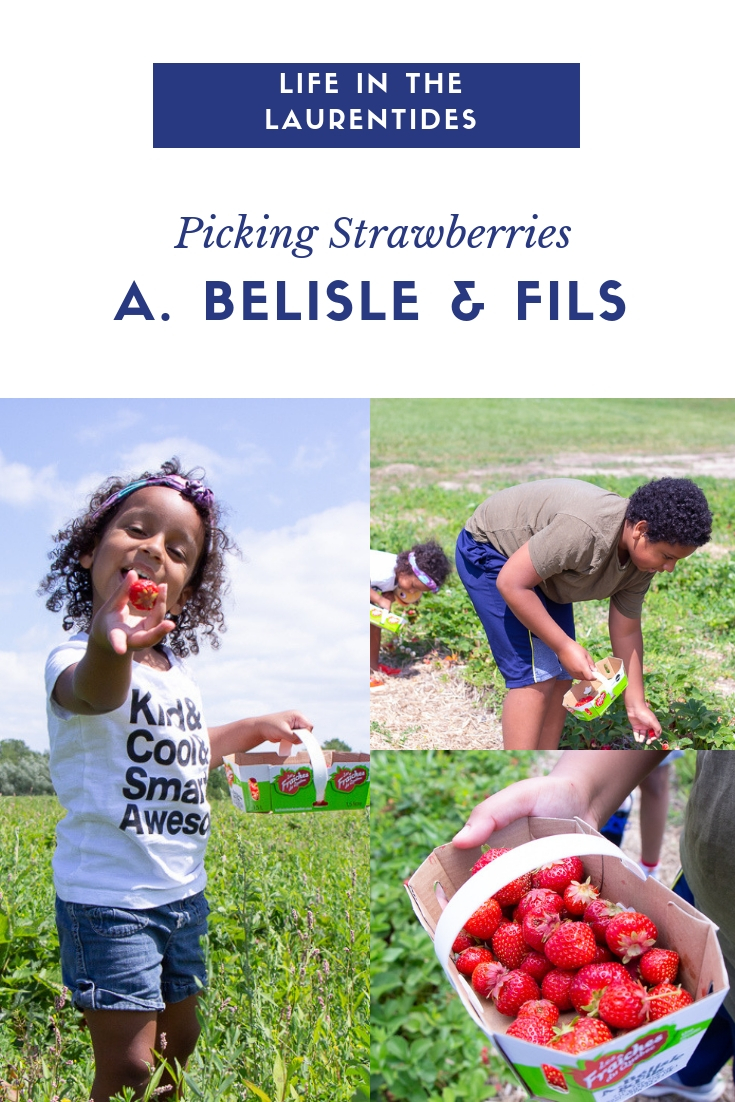 You won't find A. Belisle & Fils in the maps if you search "strawberry picking near me" which is unfortunate because out of all the three local farms we visited, they were the only one with strawberries. Their website is also a bit outdated, and I didn't find them on any social media platforms. I do plan on leaving a Google review because overall, it was an incredible experience for the kids and even myself. Grandma with the brown hair also said that she had a great time. It was her first time picking strawberries as well.
A. Belisle & Fils is located at 710, 25e Avenue Saint-Eustache (Québec) J7R 4K3 which is about 10-15 minutes by car. I spent 25$ for 5 baskets and so far we've already made a strawberry pie and I plan on either making some strawberry ice cream or maybe strawberry sorbet.
I always call my town the boonies because we don't have all the stores that I was used to having when I lived in Montreal. But we have so many beautiful things here! Honestly? This place is fantastic for raising children.  I can't wait to share more fun places with you guys in the future!.
Did you go strawberry picking or plan on going this year?
Be sure you are subscribed so that you don't miss a thing!
Let's connect!