Happy Sunday loves! The new school year started for us which means things should be going back to "normal" soon. To kick off, I'm sharing some back to school pictures of my little guy! He's super excited about starting the 5th grade. I, on the other hand, am glad that I'll only have to deal with his Fortnite obsession on the weekend.
Starting A New School Year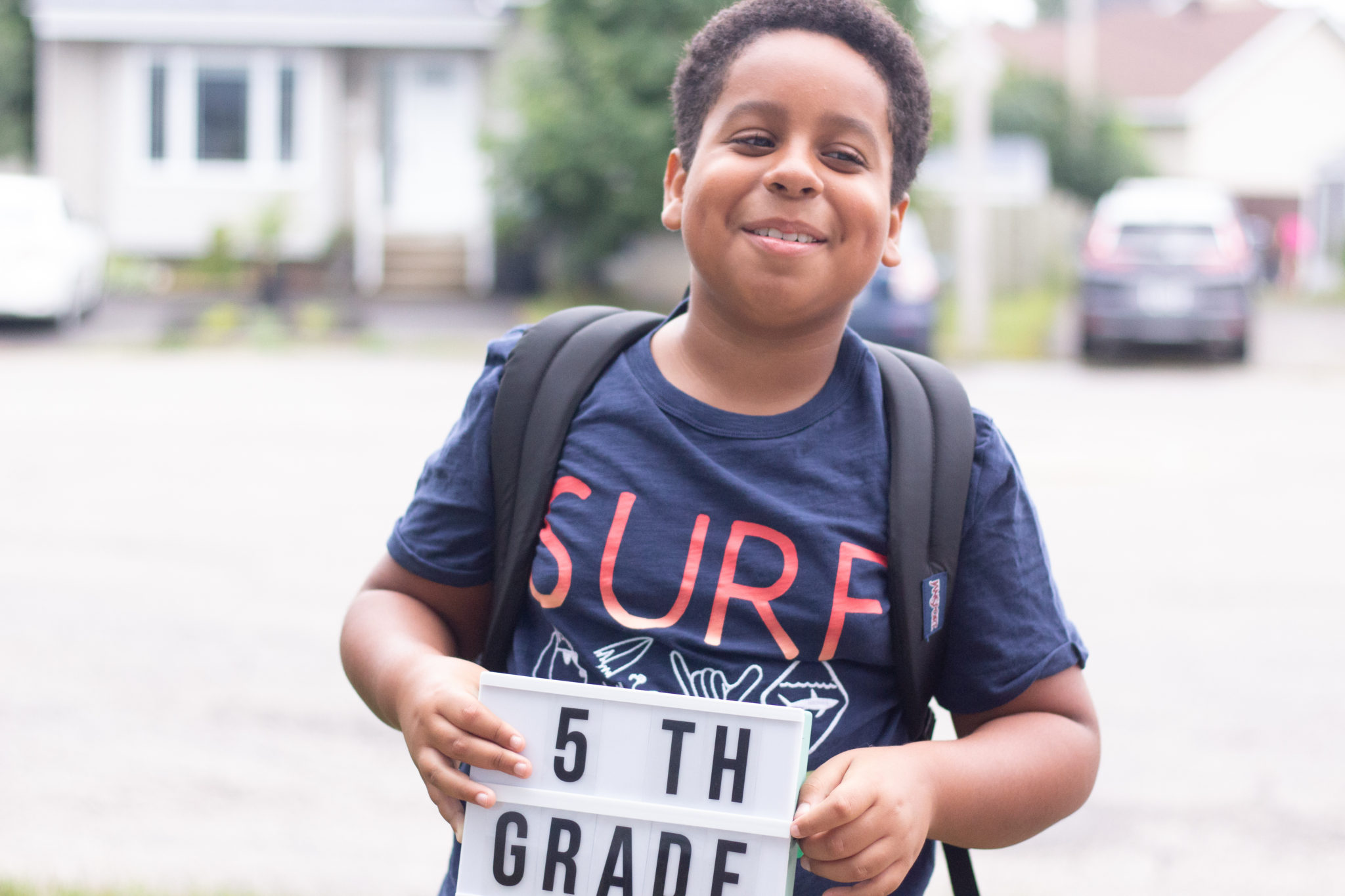 It's odd to think that I already have a 5th grader! The new school year is always super exciting. He's been back since Wednesday, and so far he's been super happy. I hope it stays that way the whole year.  One of the things he was really looking forward to is being in the same class as his best friend.
This year I was ahead with the back to school shopping. I got all the school supplies and even labeled them on time. However, I forgot to get a backpack and shoes.  I ended up running to Winners, and he picked out the two items that he needed.
Another thing that I'm proud of is the homework station that I set up for him. I wanted to make sure he has a working space where he can do his homework without his little sister bothering him.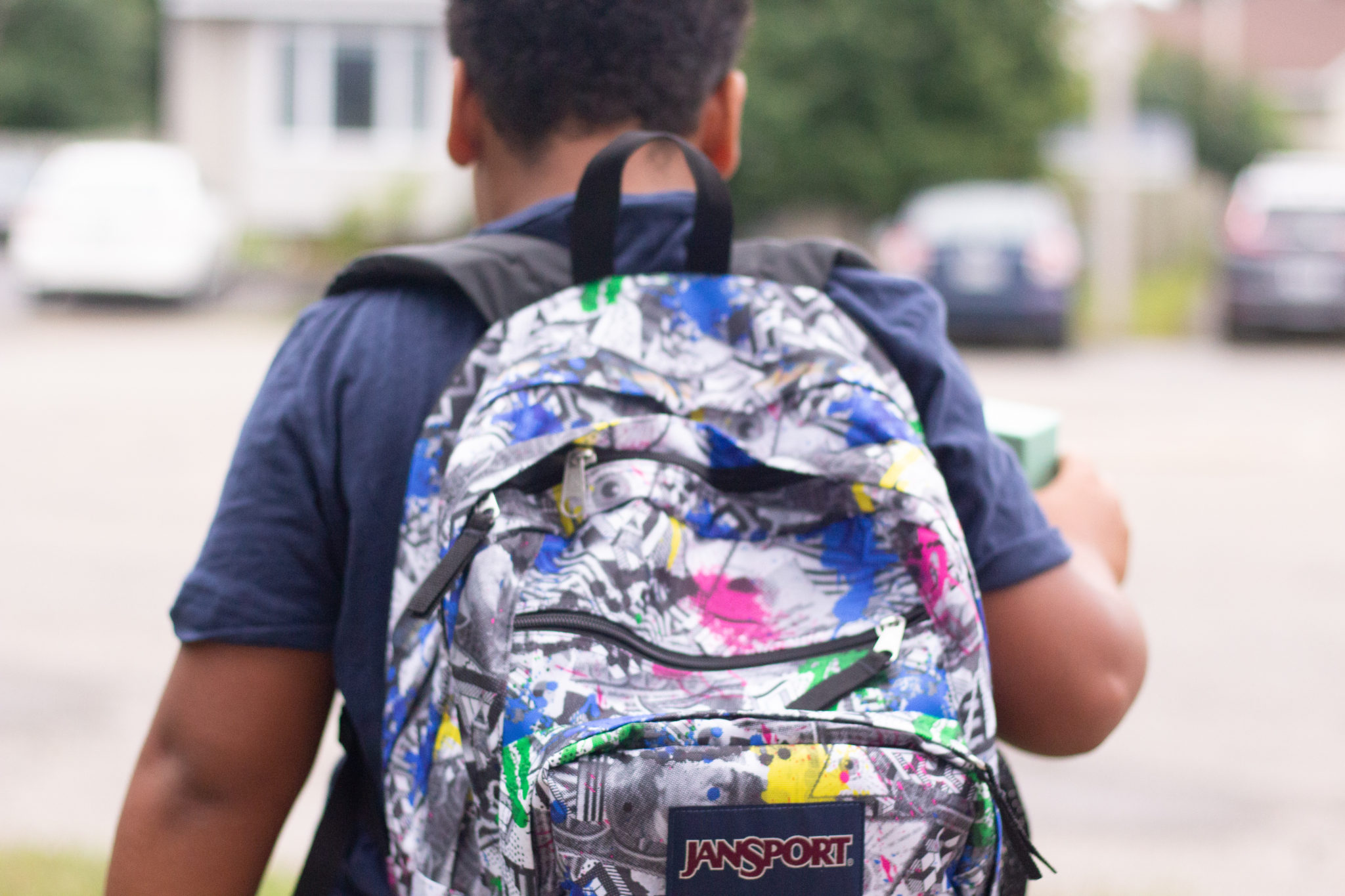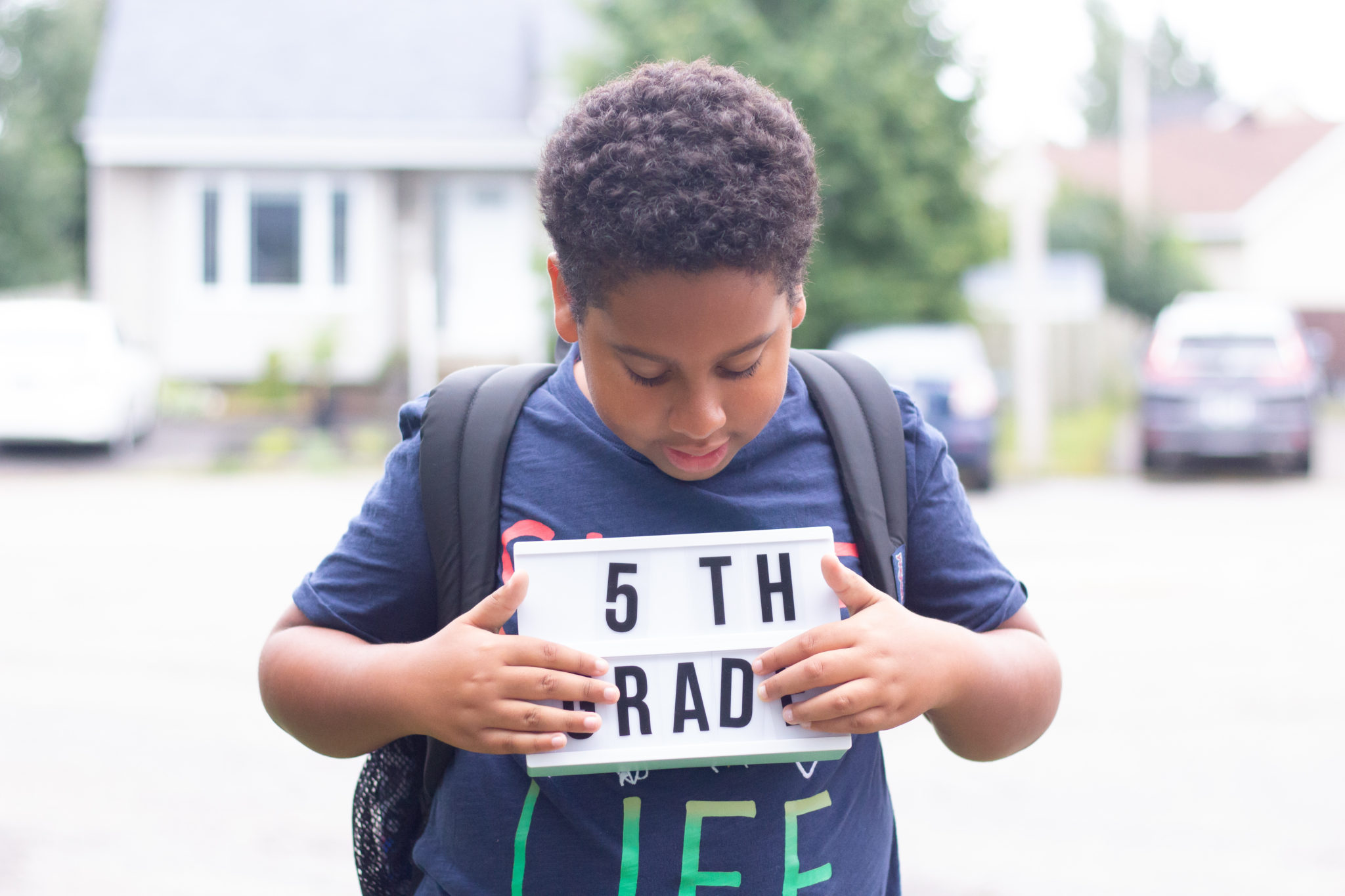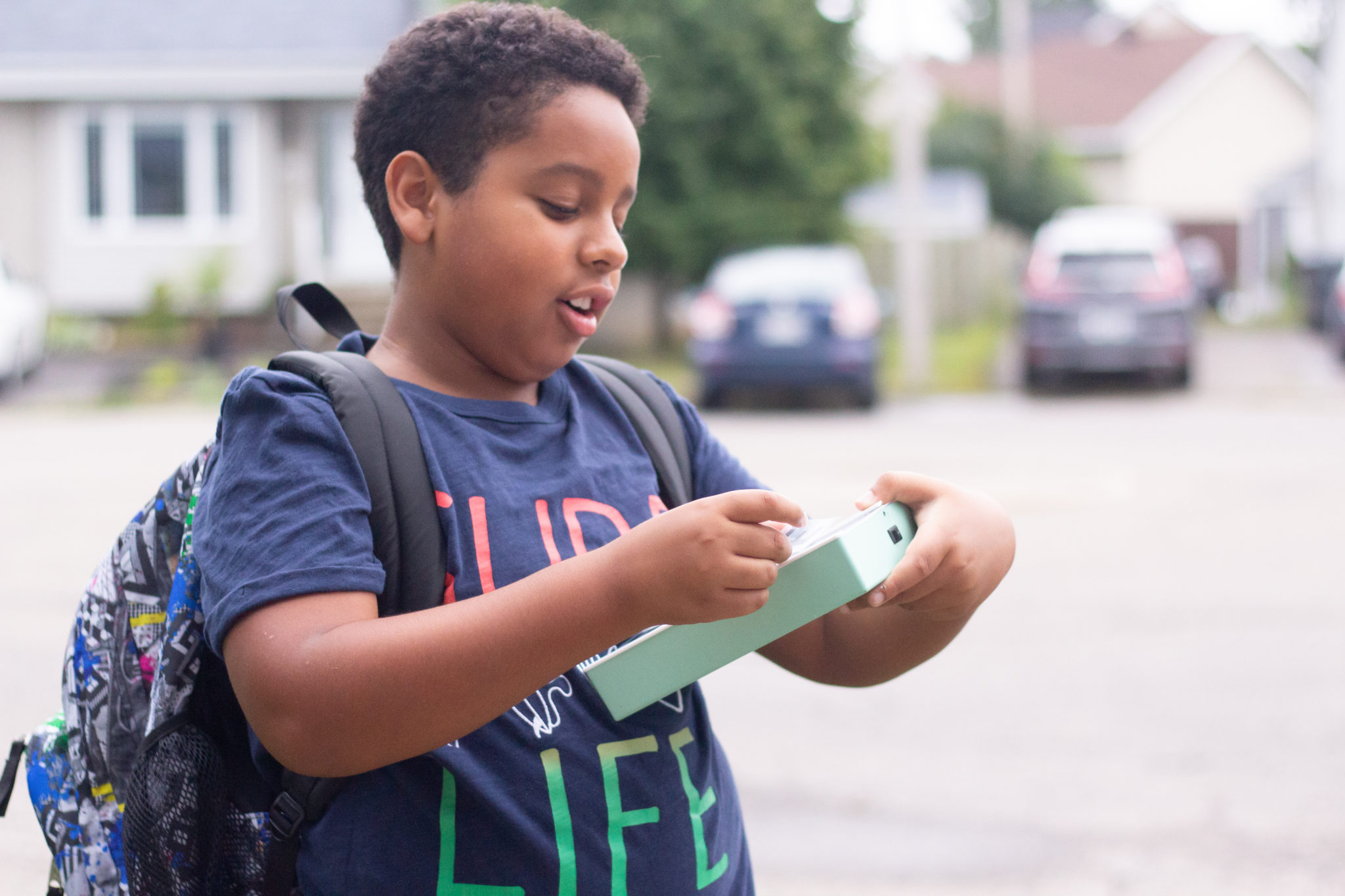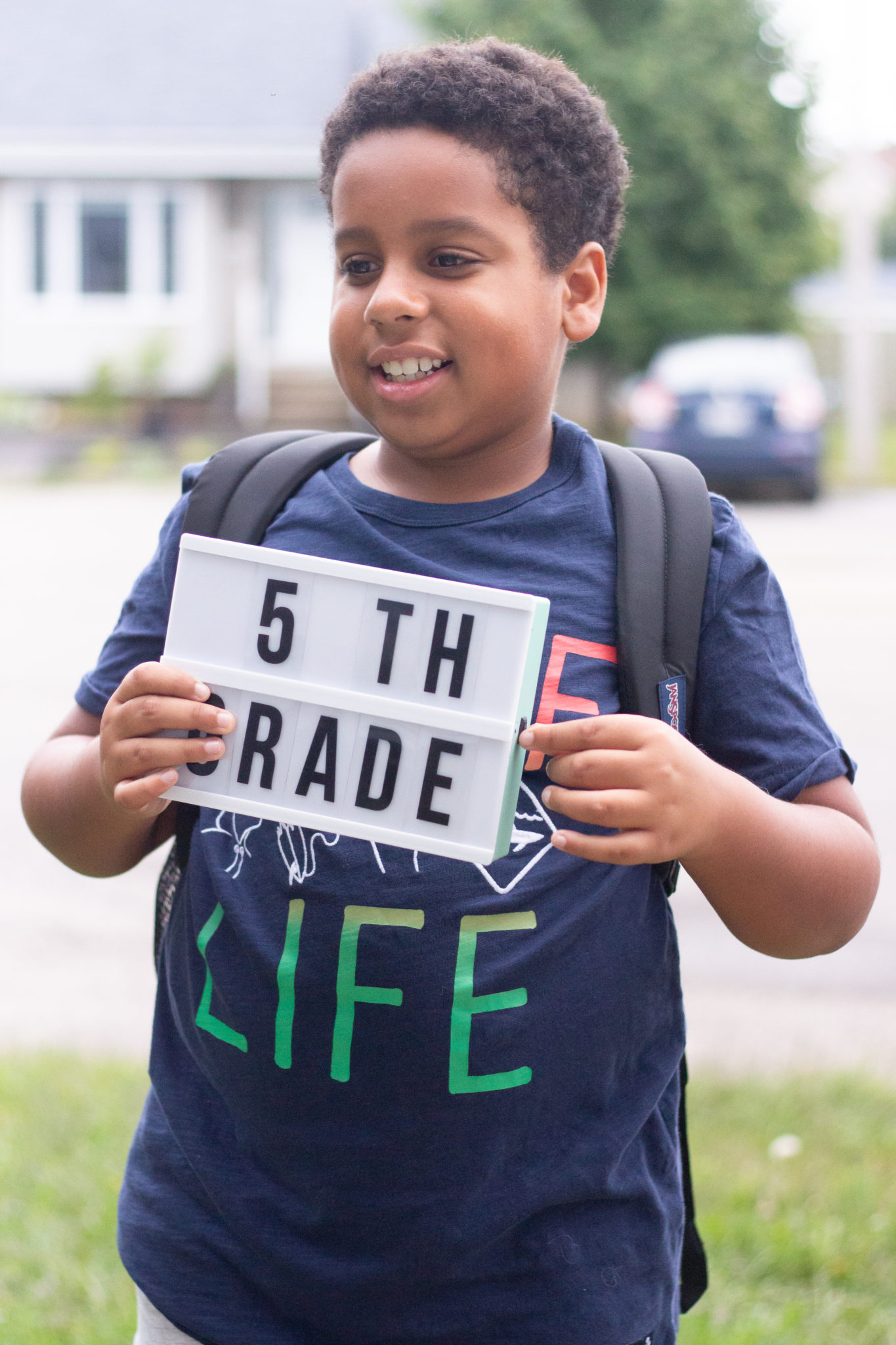 Full disclosure, I had to talk him into taking some more back to school pictures for me while holding the sign lol. He's such a good sport.
Are your kids back in school already?
Be sure to subscribe to my blog for an update when a new post is live!
Let's connect!