Over the last few months, I've been obsessed with home decor and renovations. I spend hours on Pinterest and some of my favorite online stores looking for inspiration. Last year I tackled the guest bedroom, so it only makes sense to do the guest bathroom next. While I was updating the overall look of the guest bathroom, I thought it would be a great idea to share some simple and inexpensive ways to make your bathroom look and function better.
5 Simple and Inexpensive Ways to Make your Bathroom Look Better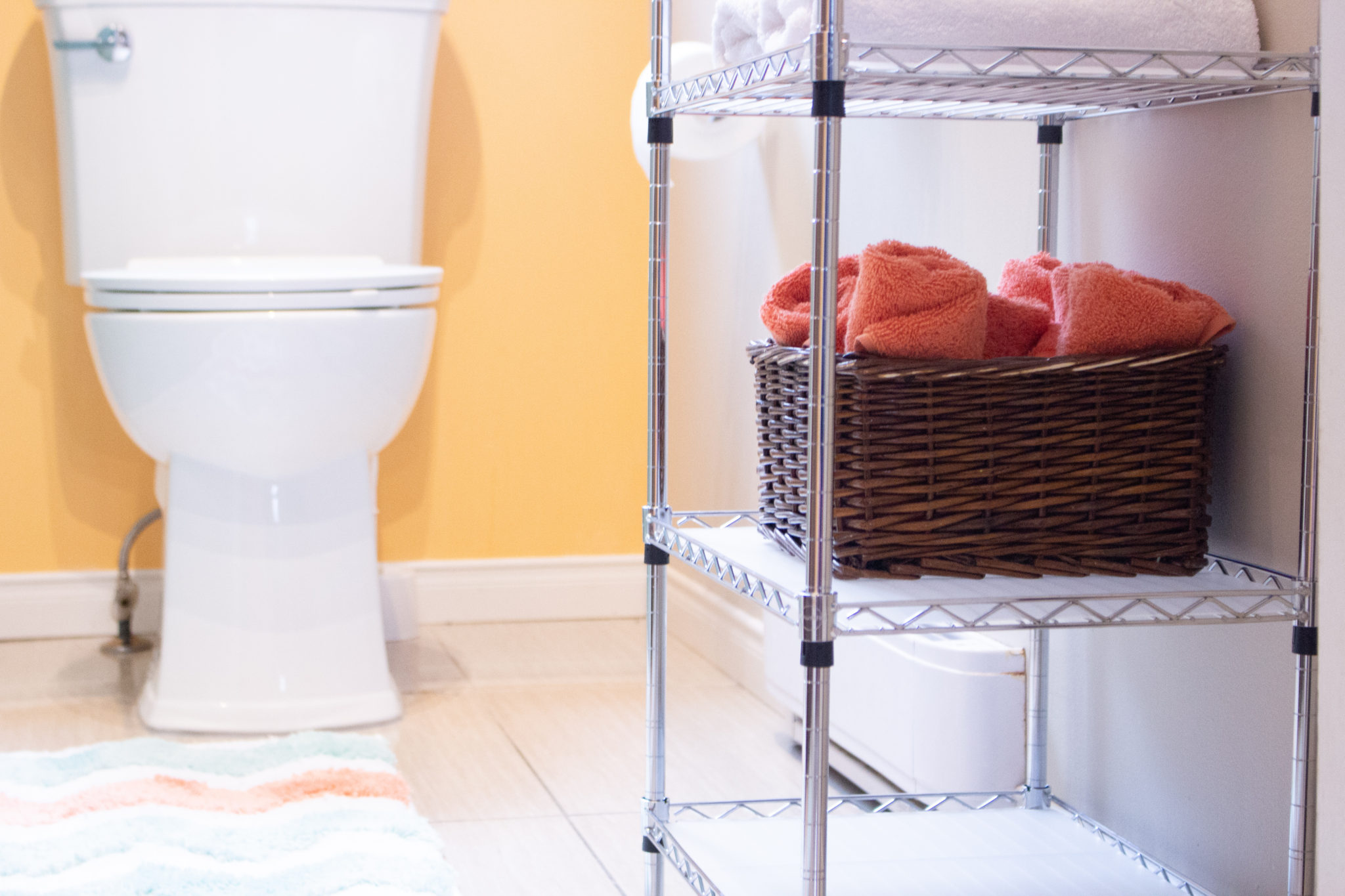 This post is in collaboration with Wayfair Canada, but all opinions are mine.
Add a fresh coat of paint.
Painting is such a quick and inexpensive (if you do it yourself) way to make your bathroom look better. Our bathroom is orange and beige (no idea what the previous owners were thinking). I've been begging Demo to repaint it for me but we have a to-do list that's a mile long and painting the guest bathroom is way at the bottom of that list. Can't repaint? Keep reading; I have another solution that works great.
Add an unexpected pop of colour.
Adding a pop of colour is another excellent way to instantly refresh the look of your bathroom. When I was looking at for a way to make that orange and beige paint color work, I came up with the idea to add Aruba blue, coral, and white. Find a color scheme that works for you and go with it!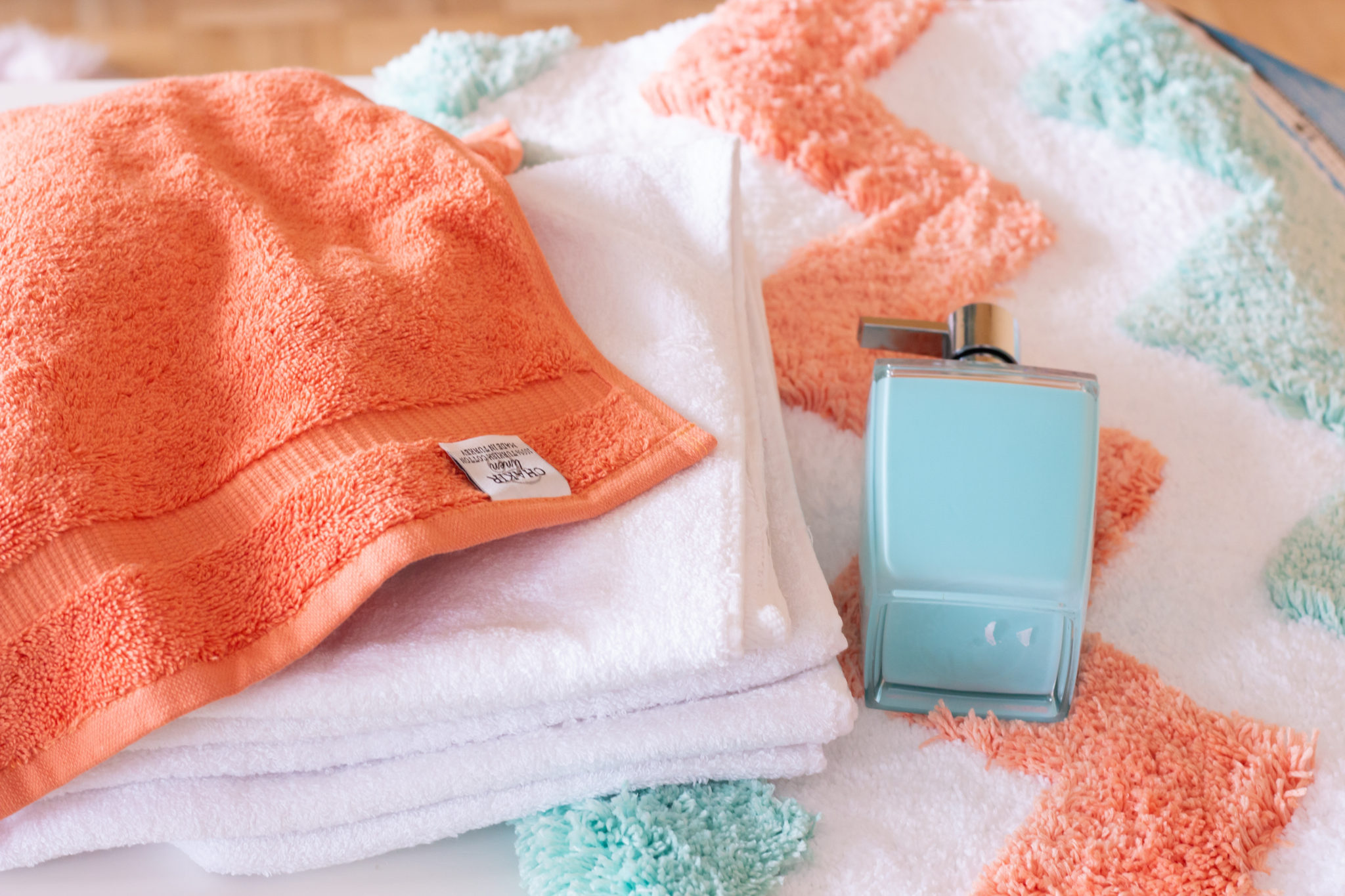 Replace your bath mat and hand towels.
Replacing your linen is a quick and easy fix to refresh a boring bathroom. The bath mat that we were using before was this dull mauve color. I had an idea what color I wanted and was extremely happy to find this Aruba/Coral Chevron bath rug. Since we needed new hand towels as well, I bought a few white hand towels and coral washcloths for a pop of color.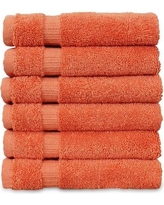 Wellston Turkish Cotton Dobby Border Washcloth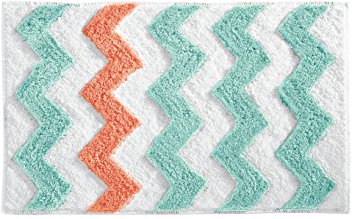 Chevron Bath Rug
Declutter your countertops
I love trying new products, and over time I've become a bit of a hoarder. Surprisingly enough, the guest bathroom doesn't have too many items on the countertops. Having too many things on the countertops can make space seems crowded and appear smaller. Get rid of the things you are not using and put the rest in drawers. You can also buy drawer organizers to keep things tidy.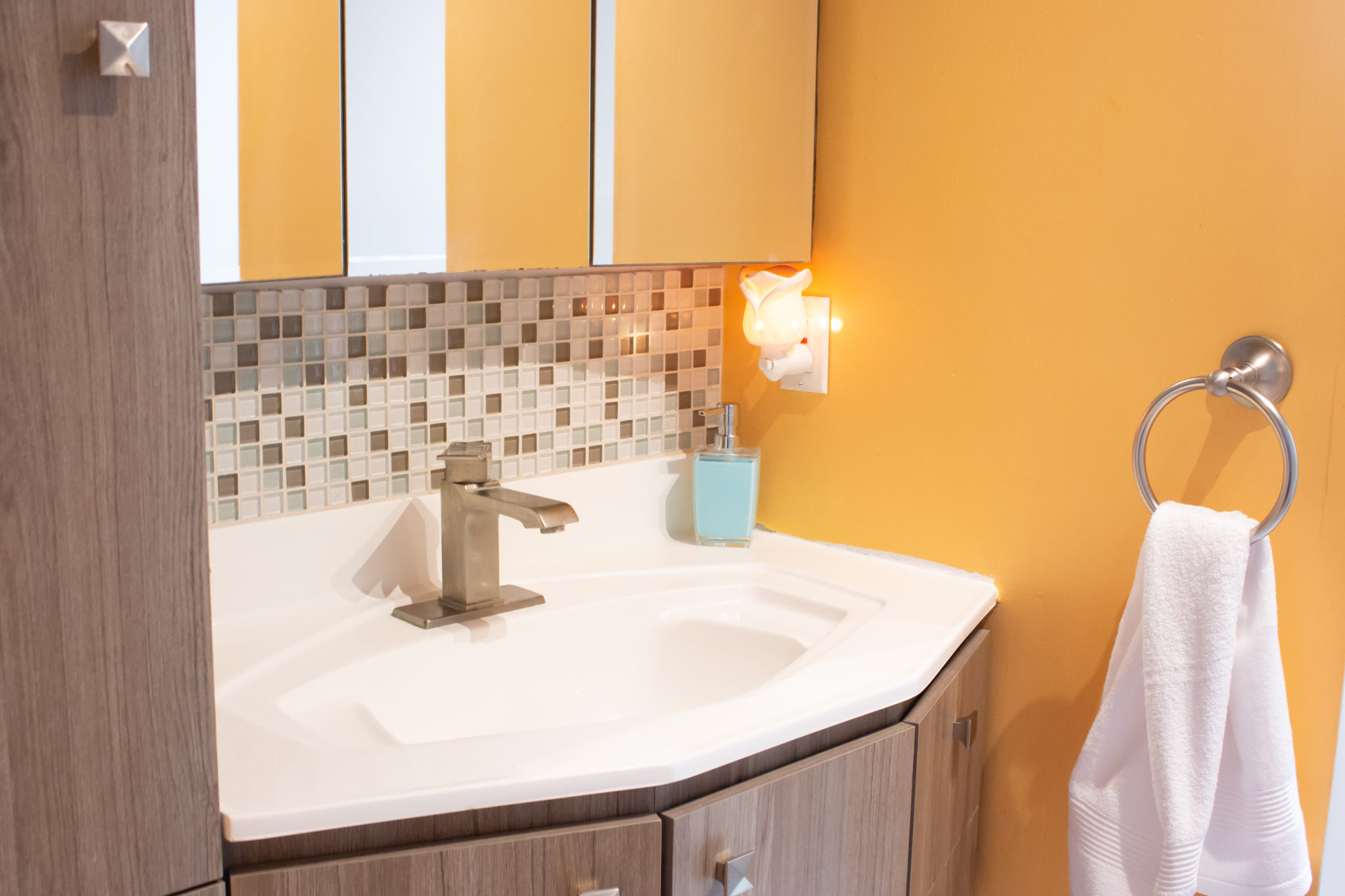 Add extra storage.
Bathroom didn't come with enough storage space? Try adding some easy to installed shelvings. Wayfair Canada has a HUGE selection to choose from. I ended up going with this 17x 31 bathroom shelf. It was the perfect width for my small bathroom.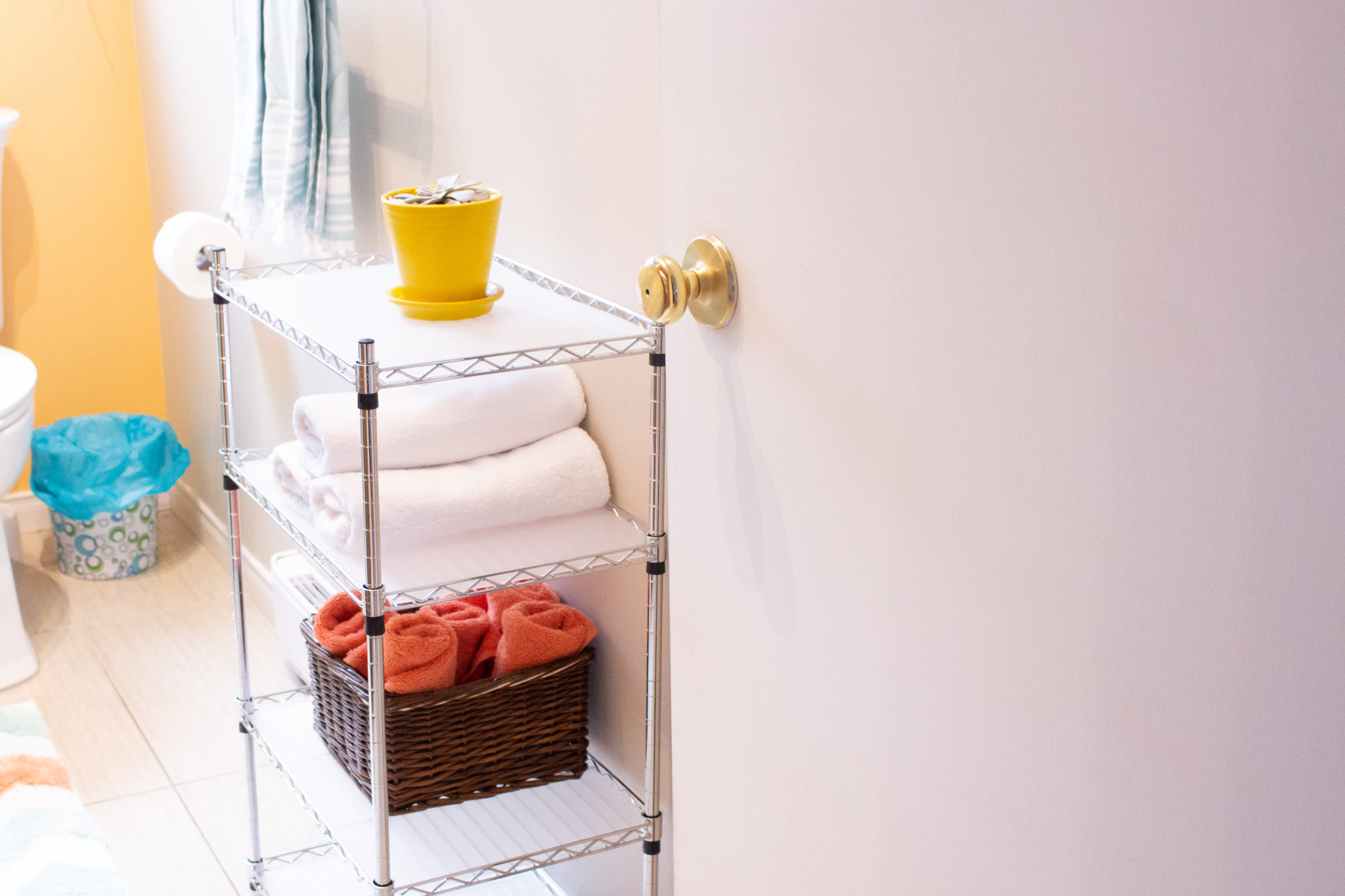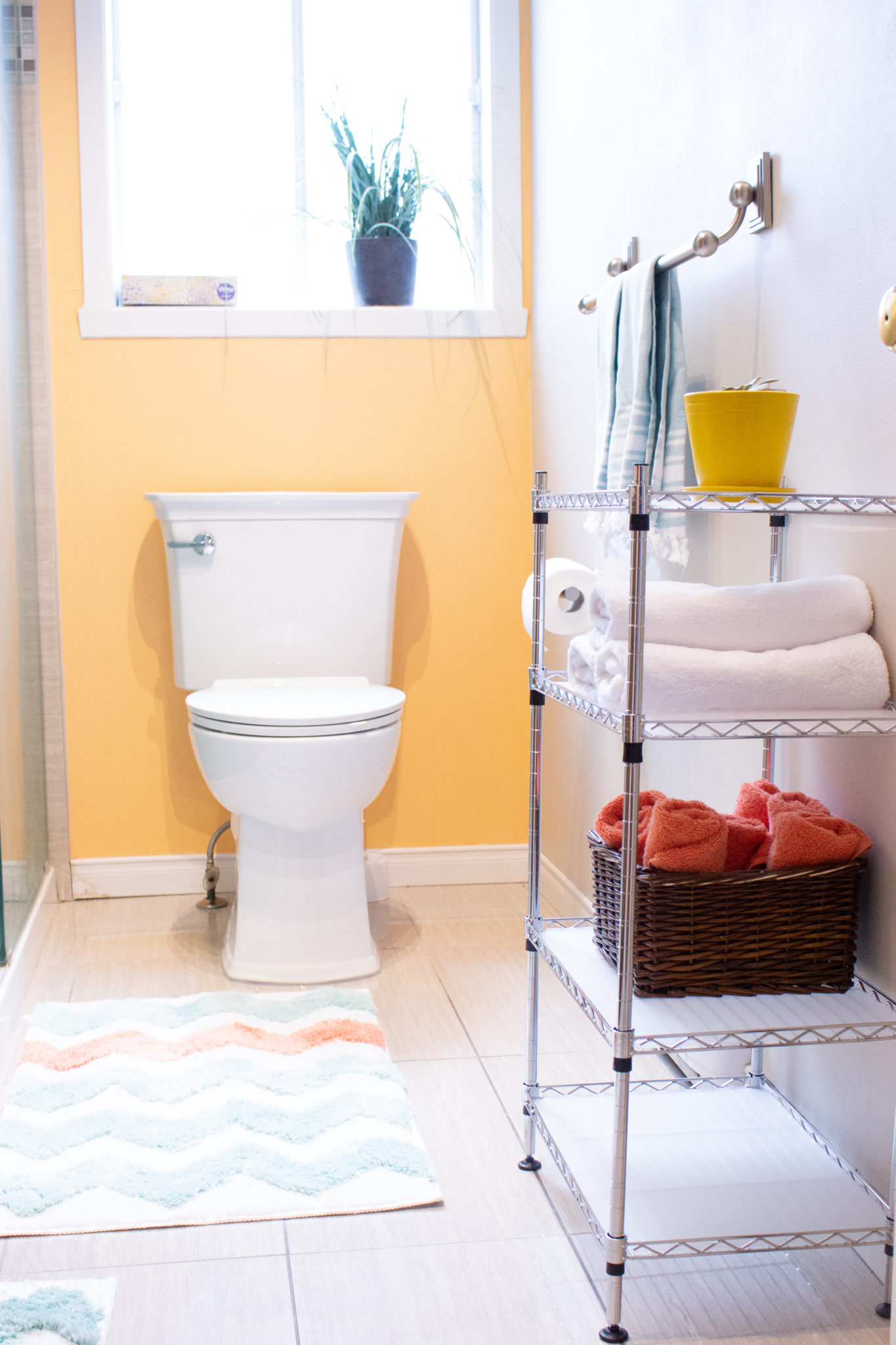 I'm super happy with my recent bathroom refresh. I wanted to make the space more inviting without breaking the bank and was able to do that with items I picked on the Wayfair Canada website.
Hope you enjoy this home decor themed post. I have a few more coming your way so be sure to follow along.
Subscribe to my blog for an update when a new post is live!
Let's connect!