The average person spends around 7 hours per night in their bedroom. When you spend so much time in a single room, it's important to create the right environment and design a space that makes you feel calm, content and relaxed. If your bedroom could do with a revamp, or you're looking for inspiration for a new home, here are some essential ingredients for a breathtaking boudoir.
Essential Ingredients For A Breathtaking Bedroom
The bed
Hands up if you dream of falling into bed long before bedtime approaches. For many of us, there's nothing more appealing than climbing into bed and switching the light off, but mattresses and pillows have a shelf life. If you haven't replaced your mattress in the last 10 years or you've been using the same pillows for as long as you can remember, it may be time to go shopping. Your bed is perhaps the most important purchase you'll make in the entire home, and it's essential to choose a mattress that provides your back with the support it needs and offers comfort. If you need a new mattress, and you don't know where to start looking, check out sites like www.mattress-guides.net/best-mattress-review/. Reading reviews can help you compare brands and prices, and you can also see what people think about the product before you buy. It's also wise to try different options out before you decide. Some people prefer a firm mattress, while others favor softer options.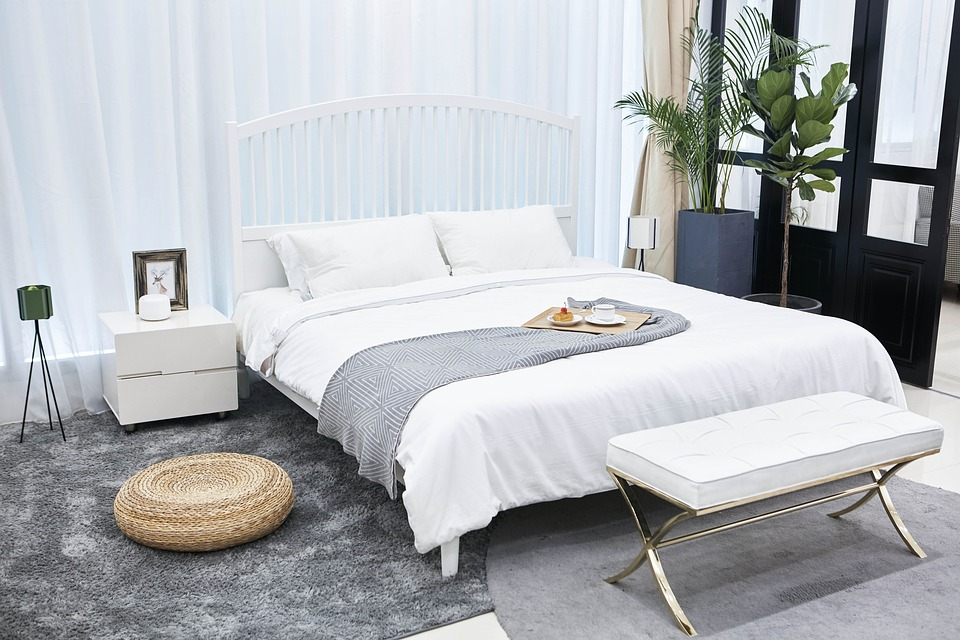 Image by https://pixabay.com/en/photos/bedroom/
Soft furnishings
Your bedroom should be a cozy, inviting space, which promotes relaxation. Soft furnishings are fantastic for adding ambiance and also channeling a theme. You can use curtains, throws, cushions, bed linen and rugs to inject color, patterns, and prints and add texture. Opt for materials such as velvet and silk for a luxe boutique hotel vibe, faux fur, and wool for a cozy Scandinavian look or cotton and linen for a light, fresh, natural aesthetic.
Storage
Nothing ruins the look of a bedroom like clutter. You could have the most spectacular bed frame, furniture and wall art in your room, but if there are piles of clothes on the floor or boxes strewn all over the place, clutter is undoubtedly the first thing you'll notice. Investing in storage is an effective means of preventing clutter and making your room feel larger, lighter, and brighter. If you're short on room, look for clever solutions like beds with hidden drawers underneath and wardrobes with pull-out racks. For more useful storage hacks, take a look at https://www.realhomes.com/design/25-beautiful-bedroom-storage-ideas.
Color
When it comes to decorating a bedroom, color doesn't just have an aesthetic role. It also plays an important part in setting the tone and changing your mood. Some colors are proven to help you feel calm, and these shades are ideal for a serene sanctuary. Neutral tones, pastels, and shades of gray and blue work brilliantly in bedrooms.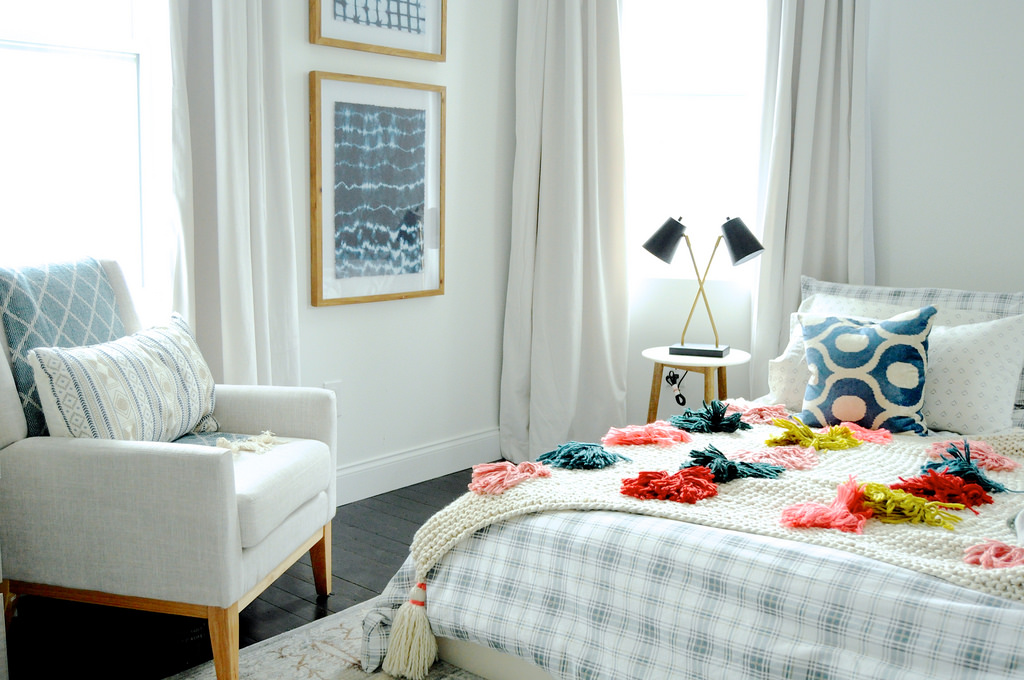 Picture credit https://www.flickr.com/photos/emilysnuffer/39676400902
Are you thinking of overhauling your bedroom decor or have you moved house recently? If you're looking for inspiration, focus on the essentials and then add your taste, style, and flair.
Be sure to subscribe to my blog for an update when a new post is live!
Let's connect!
Twitter | Facebook | Instagram | Bloglovin