When you walk into my home, the first thing you see is the living room. So you can understand why I would want it to be both inviting and visually appealing. My living room hasn't changed much since the last time I shared pictures on the blog. I've wanted to do a budget room refresh for a while now. My problem? I don't know the first thing about home designing. Stuff like, which color pallet goes well with which piece of furniture makes me dizzy. Don't get me wrong, I love pretty things (mostly shopping for them lol), and I'm not afraid to of painting and moving furniture around. However, If I had an unlimited supply of money, I'd hire some expensive interior designer to help me with all of that.
Budget Room Refresh | Solving Your Design Dilemmas One Room At A Time!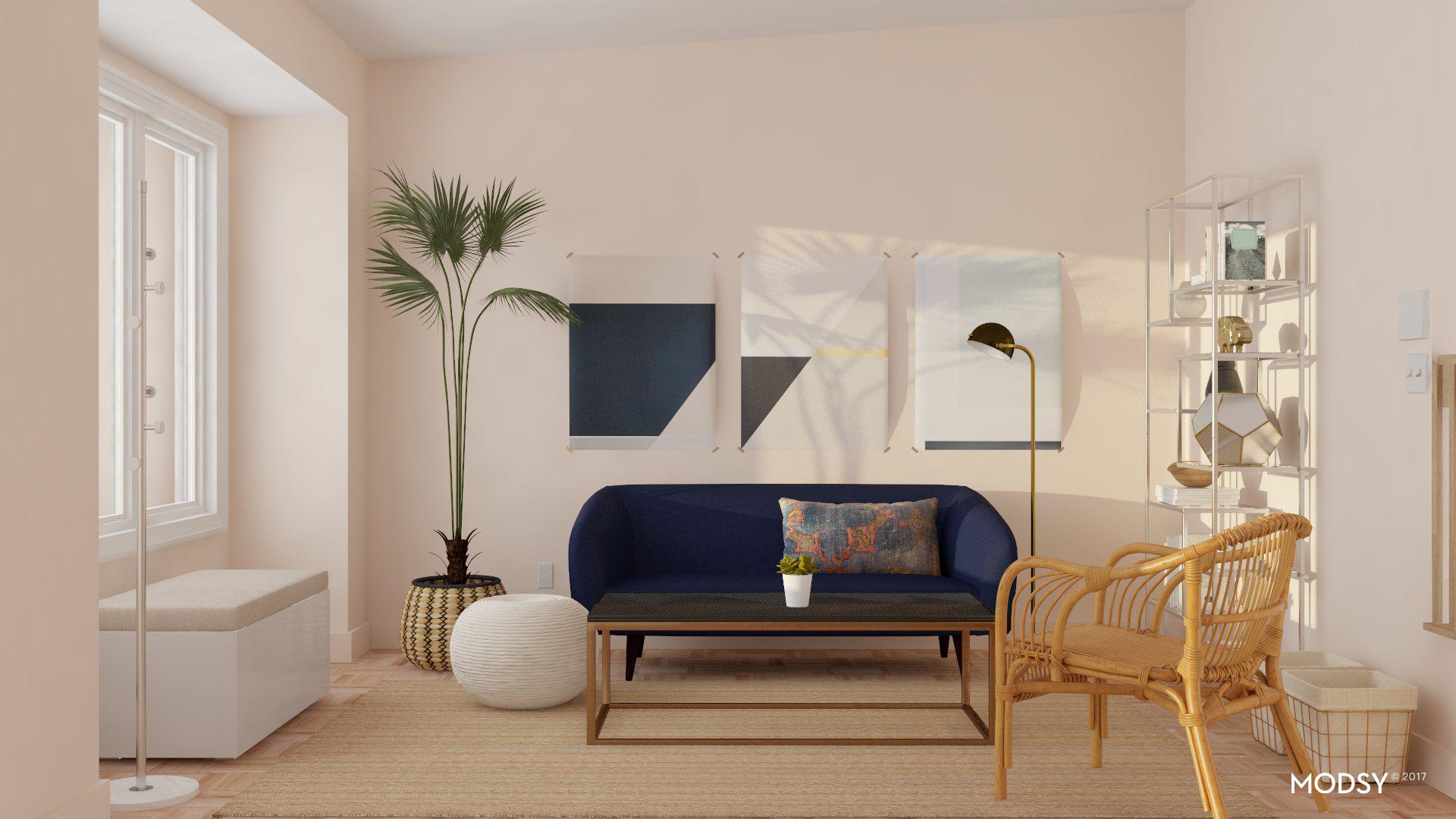 This post is in collaboration with Modsy. All opinions are my own.
Not too long ago, Modsy reached out offering their service. Modsy uses 3D graphics, computer vision, and creative curation to design the perfect room for you.
For this post, I decided to go with my living room. It's not the most used room because it only has a couch at the moment, but it's the first place in the house that people see when they walk in.
With just 5 easy steps, Modsy can bring your vision into a 3D reality. First thing first. You need to select a Modsy Design Package that best suits your needs and budget. For all the services that are included, I find Modsy to be extremely affordable!
BEFORE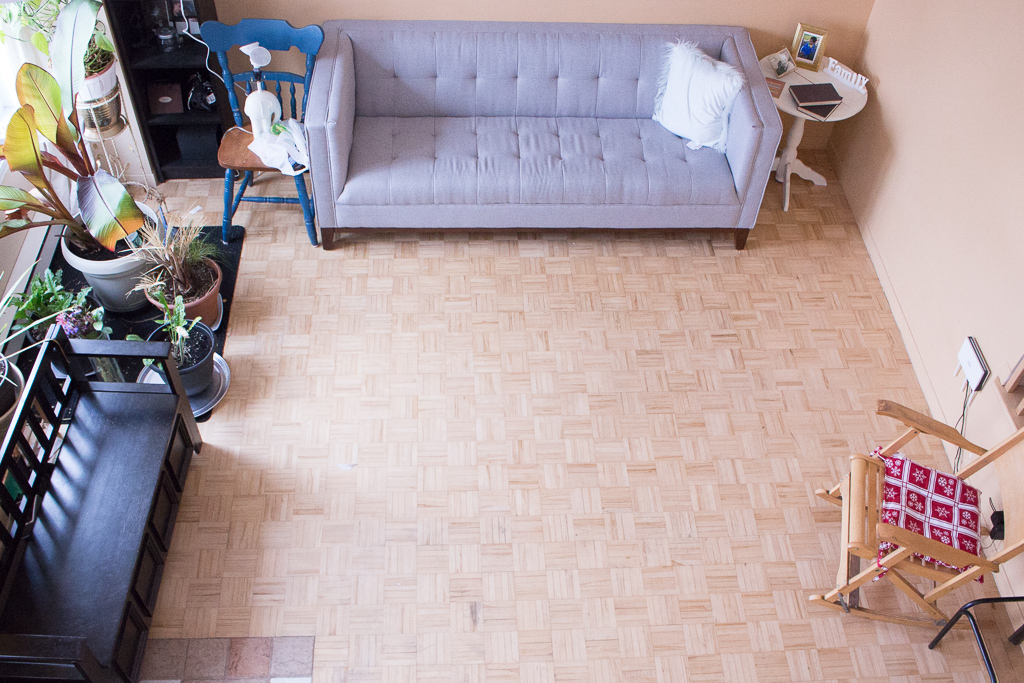 Step 1
Pick the room that you want to work with and tell the software why, how much is your budget, what are you looking to do with the space (decorate, redecorate, moving?) and the design style that you are more drawn to (I picked rustic & warm and urban & trendy).
Step 2
Take pictures and measurements. For this, you will need your phone and something to measure the room. Now, before you start freaking out about your current room looking messy, when the Modsy software renders your room into 3D, all the clutters are removed.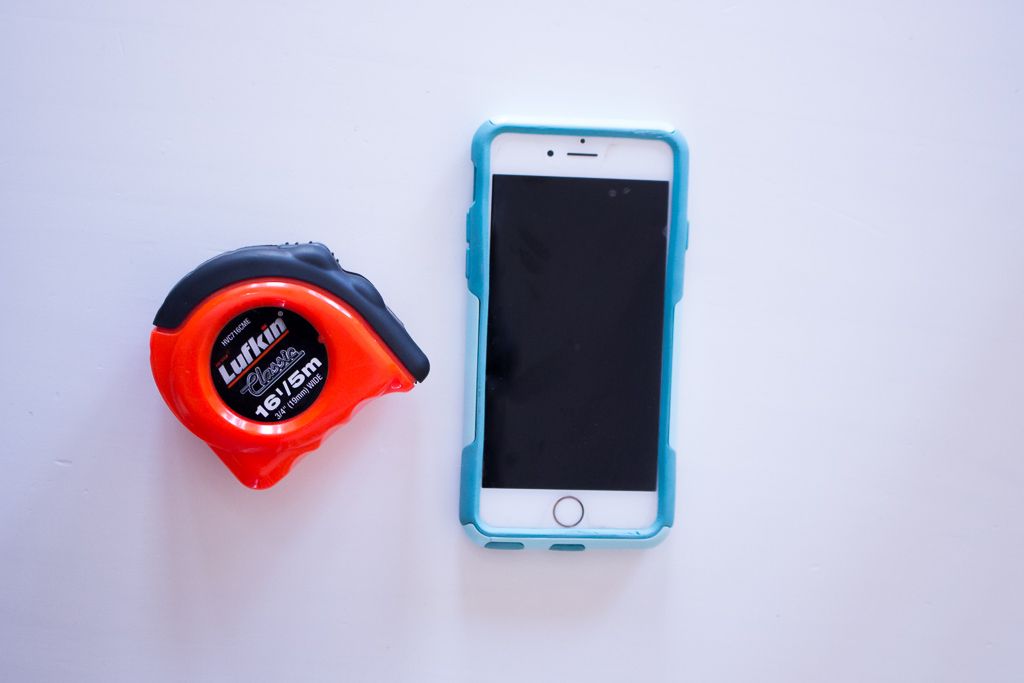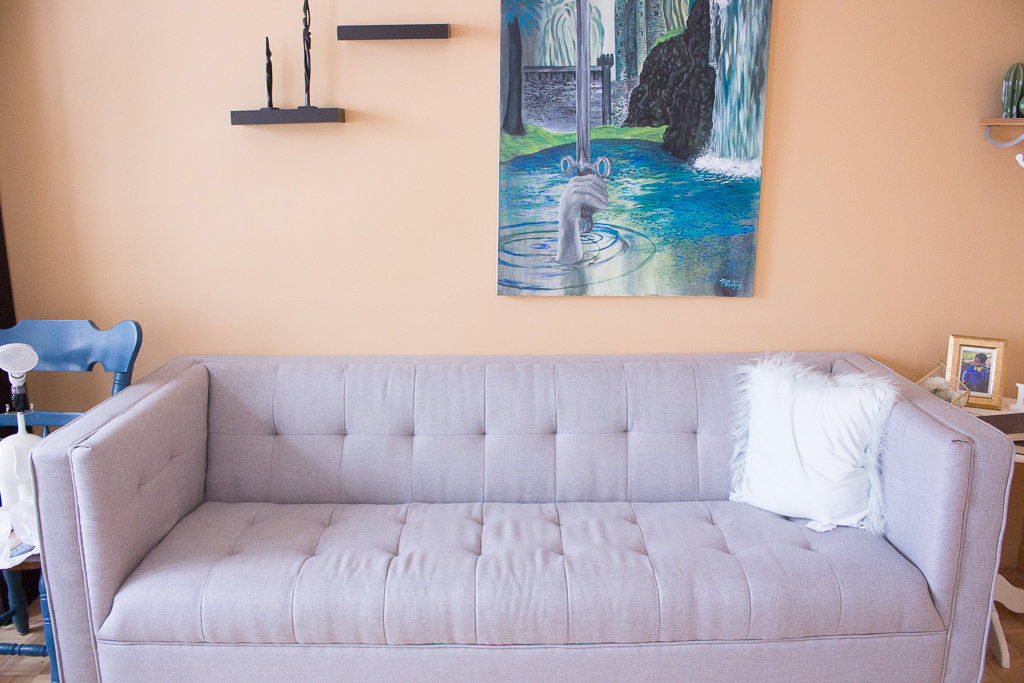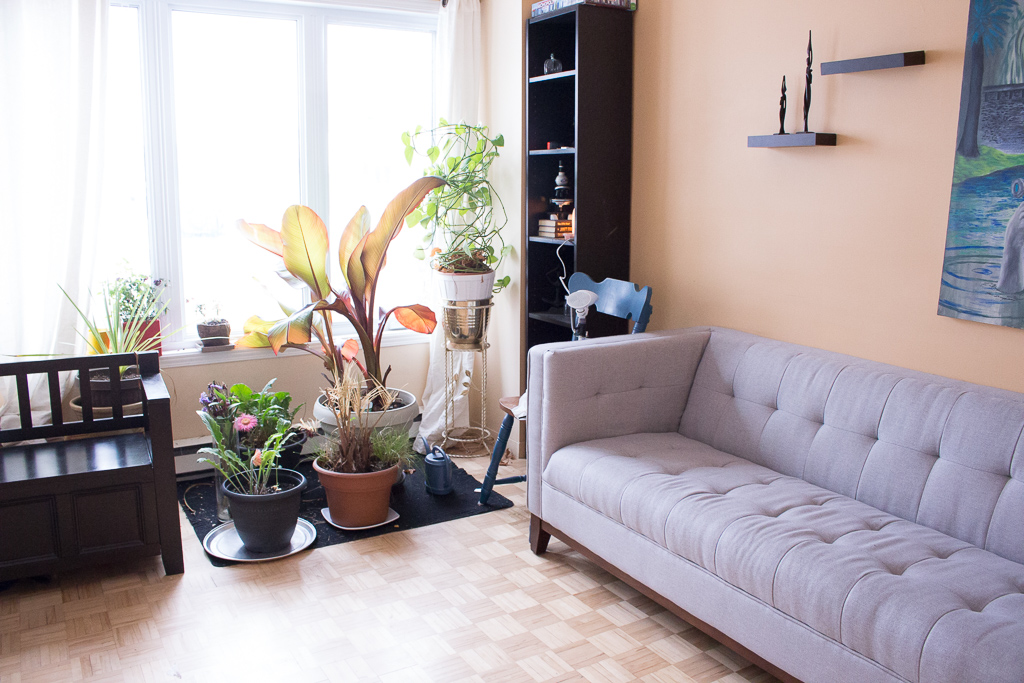 Step 3
Take the quiz to determine your style. According to my answers, Modsy determined that I have a "Chic Collector" style. I wasn't sure what that meant until I finally saw the final projects (see below). When you are answering the quiz, be sure you answer as truthfully as possible so that the program can create a design that is curated to your taste.
Step 4
Share your design project and goals with Modsy. This includes choosing different furniture brands/shops that you would like in your space. For my living room, I told Modsy that I wanted "a comfortable and inviting space to relax and host guests." As far as brands that I wanted to see in my space, I picked Wayfair, Anthropology, Structure, Article,  West Elm, and a few other brands that I love.
Step 5
For the final step, Modsy gives you the option to build your room around pieces that you already have in your home. That way, when your design is complete, you can see a 3D model of what your current pieces would look like with other furniture and decors.
In just a few days, the awesome team at Modsy will work to create the space of your dreams! I seriously had a mind-blowing moment when I received my two designs.
You also get a 360 view of both designs. Check out Design 1 and Design 2! How amazing is that!!!?
Time To Shop!
By far my favorite feature of Modsy is the product list of everything you see in the rooms. Both Modsy Design Package comes with a complimentary personal shopping service. Simply add the item to your cart and Modsy takes care of the rest. When I started my project, I informed Modsy that my budget for the room decorating is 1000$ and I was happy to see pieces that did fit that budget. Design 2 has a gorgeous accent chair from West Elm that I didn't even know I NEEDED until I saw it lol Now, I'm obsessed with it.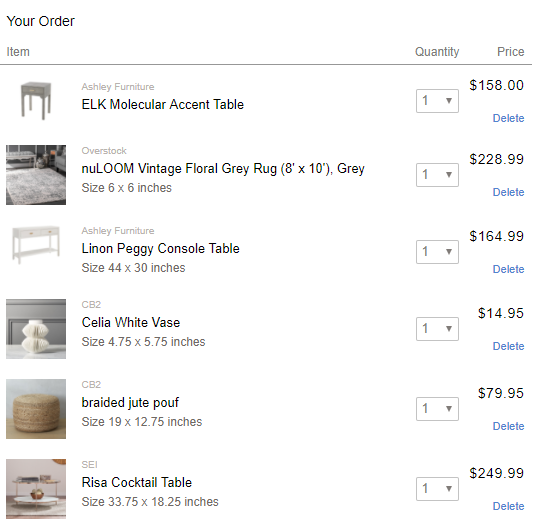 AFTER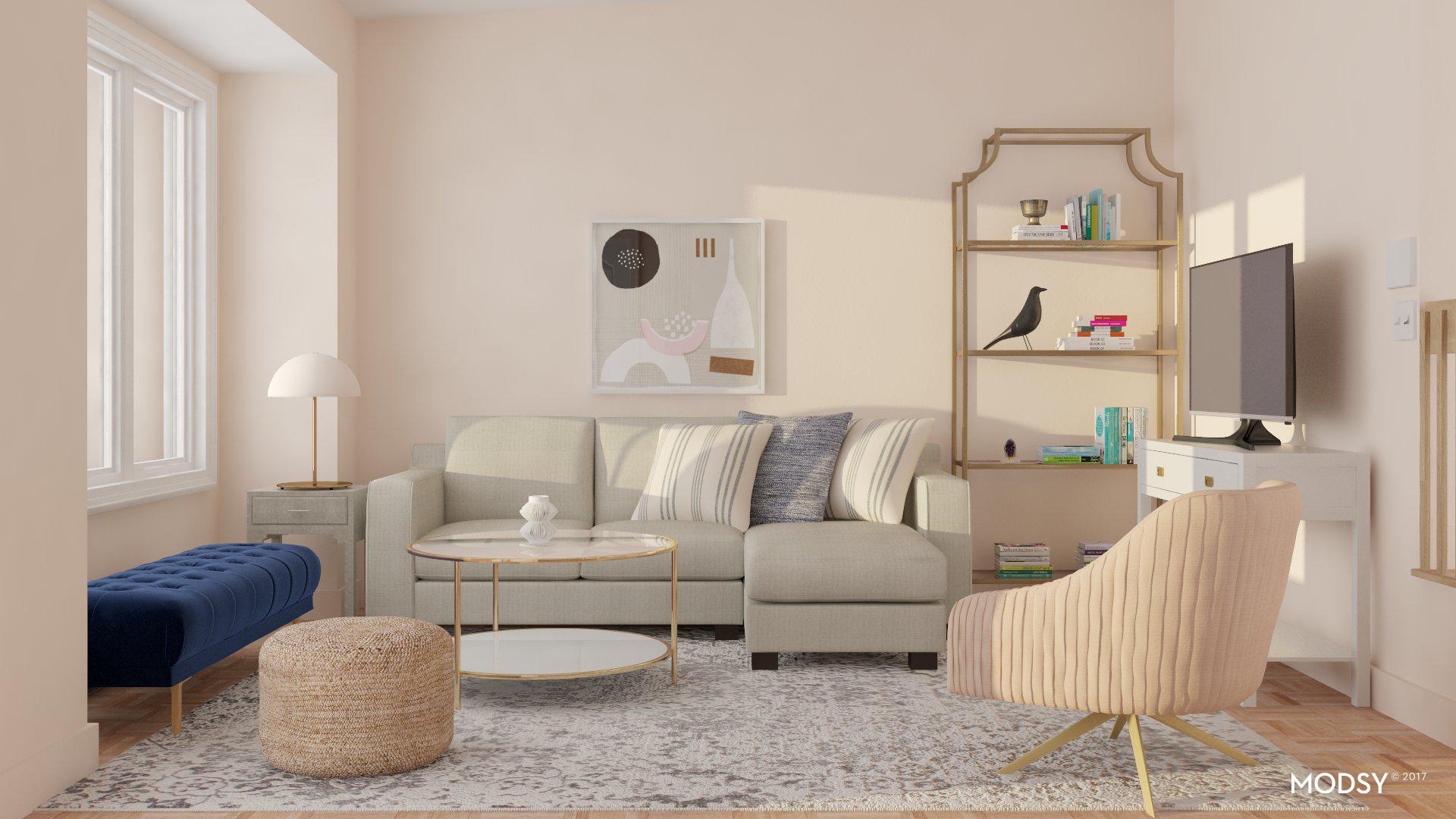 [Tweet "Need a room refresh but not sure where to start? #Modsy "]
Ready to tackle your design dilemmas? Modsy is offering my friends and family (you awesome peeps) 20% off any design package. Simply use the code CODE: MARIELLE20 at the checkout.
I'm so excited to get started on my budget room refresh! Do you have a room that could use this service? Would love to hear about it!
Be sure to subscribe to my blog for an update when a new post is live!
Let's connect!