Every year I make plans to go sugar shacking but end up missing it. So this year I didn't just say I would go, I called and made reservations. And guess what? It was a fantastic day.
Sugar Shacking
I called my mother-in-law and asked her if she wanted to come along with us. She was thrilled at the idea of spending time with us. So today we all got in the car and headed out to Cabane à Sucre Bouvrette.   There was a lot of places we could have gone to but when I called them to make reservations they were either all booked are had places for too late in the day.
Cabane à sucre Bouvrette is about 45 minutes outside of Montreal so the drive there wasn't too bad! It was a bit windy today, but we had a lot of fun. The food was good.  My favorite part of the day was eating (of course). I just loved the concept of having a bunch of people sitting at the table eating, chatting, laughing and just enjoying themselves.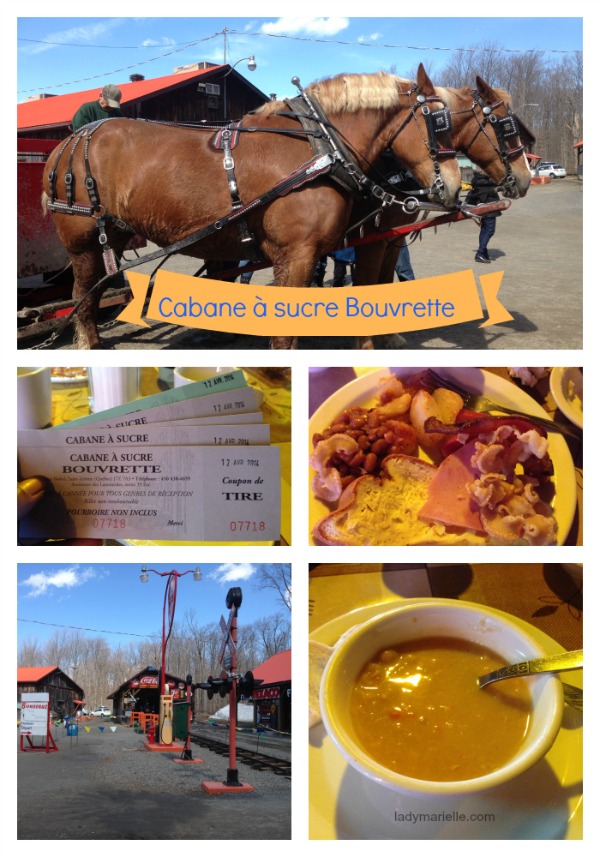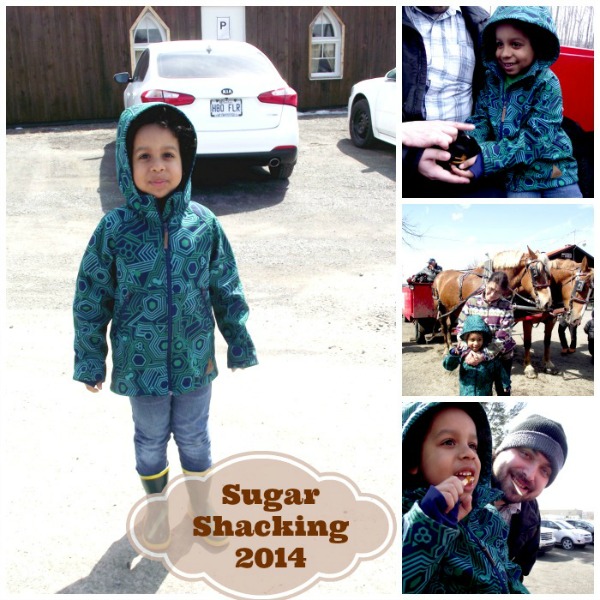 Hope that we can go again next year because it was truly a memorable experience!
If you ever get the chance to visit Montreal during the sugar shack season, I highly recommend making a trip to Cabane à Sucre Bouvrette.
P.S
I signed up for Top Mommy Blogs the other day! I would love it if you can take a moment and vote for me by clicking on the TMB banner below! Thank you!
**Updated April 14, 2014: After getting so many comments asking me what sugar shacking is,  I realized that I just assumed that everyone already knew what it is.
Sugar shacks are little houses where they harvest the sap from sugar maple trees and boil it into maple syrup. They are popular here in Canada. Most sugar shacks are commercial places open to the public.  They usually have reception halls where they serve popular dishes like bacon, ham, sausages, pork rinds (first time I tried it), baked beans, pancakes, scrambled eggs, and lots of maple syrup! We can't forget, piping hot maple syrup on snow (a must!!!).