According to the Hearth, Patio, and Barbecue Association, patios are among the top three features requested by new homebuyers. That's hardly surprising, as having an outdoor entertaining space is key for summer parties and backyard cookouts. But if you plan on firing up the grill once the warm weather arrives, there's a new viral food trend that Oscar Meyer really wants people to know about: putting peanut butter on hot dogs.
Does This PB-and-Hot-Dog Trend Take Weird Food Combos Too Far?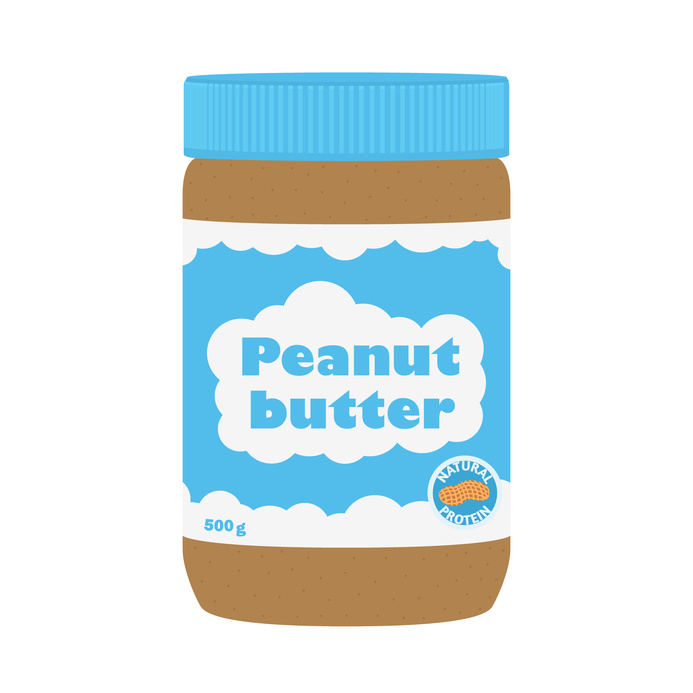 At first blush, this combination might seem pretty repulsive. Although research shows that this year, meat consumption will reach levels of more than 200 pounds per capita on an annual basis, some people might sooner opt for mustard or ketchup on this American staple than something that's usually paired with grape or strawberry jelly. But in the name of Science, several news outlets and food-related brands took it upon themselves to try the concoction.
Overwhelmingly, the results have been surprisingly favorable. Experiments conducted by Food and Wine Magazine, Today, and Delish found that some taste testers really liked the combo, in spite of their initial reactions, while others thought it wasn't nearly as bad as they thought but that they probably wouldn't be trying it again anytime soon. Reportedly, the nuttiness and saltiness of the spread really complemented the meat, but others felt it didn't add much at all. Some were too grossed out even to try.
One Food and Wine tester noted, "It was good. I was skeptical at first, but then thought of all the savory peanut dishes and sandwiches I've had before, and I felt better about trying it. I think it could actually be really good with like a spicy slaw and scallions on top, too."
But another colleague at the magazine felt the trend encompassed everything horrible about the world: "It felt like reality was being pulled out from under me," they said. "As each additional person said they enjoyed the hot dog my grasp on what I thought I knew about humanity slipped further and further away."
Like it or not, the PB-and-hot-dog craze actually has a bit of an established following. It's been around for a decade or so, but hasn't really been noticed by the nation-at-large until now. Back in 2006, a Pittsburgh meat market actually sold peanut-butter-infused hot dogs and found it was a challenge to keep them in stock. Nebraska's BB Classic Dogs sold the "All Shook Up" dog in 2016, an obvious tribute to Elvis that featured a hot dog topped with peanut butter, banana, bacon, and a fried egg; evidently, it was so well-received that it was named Dog of the Week.
But while a one-ounce serving of peanuts adds seven grams of protein to your diet, some people won't waver in their opinion: that this trend is utterly disgusting. It's definitely not very appealing in terms of visuals — and since we eat with our eyes first, it's no wonder that there are those who are totally unwilling to give this combo a go.
If you're not into the idea of combining two American household staples into one weird dish, there may be another hot dog trend you (or at least, your kids) will want to try. If you've got picky eaters in your home who won't eat raw fish but love the idea of both sushi and hot dogs, you can do what Kim Kardashian did and make a hybrid of the two. That said, this might be just as polarizing as the protein-packed option mentioned above.
If you're really craving a hot dog but want to amp it up a notch without the peanut products, you can try one of these less-polarizing recipes. Or you could simply stick to traditional condiments. You do you.