A few weeks ago I took my son out to go see "The Lego Movie." We (somehow) ended up at Target. Since I'm a sucker, I let him talk me into buying him TWO Plush Toys. I'm usually really good at saying no to him…OK! Not really. I usually just avoid taking him shopping for fear of being talked into buying anything. He's a sweet talker (I blame his father). He's going through the "I love everything Super Mario Brothers" phase. It will pass…eventually. In the meantime, I have to listen to him have lengthy conversations with his "brothers" and getting pushed off my side of the bed because I'm "squishing them" (last I checked it was MY bed). Got to love a child's imagination!
 Plush Toys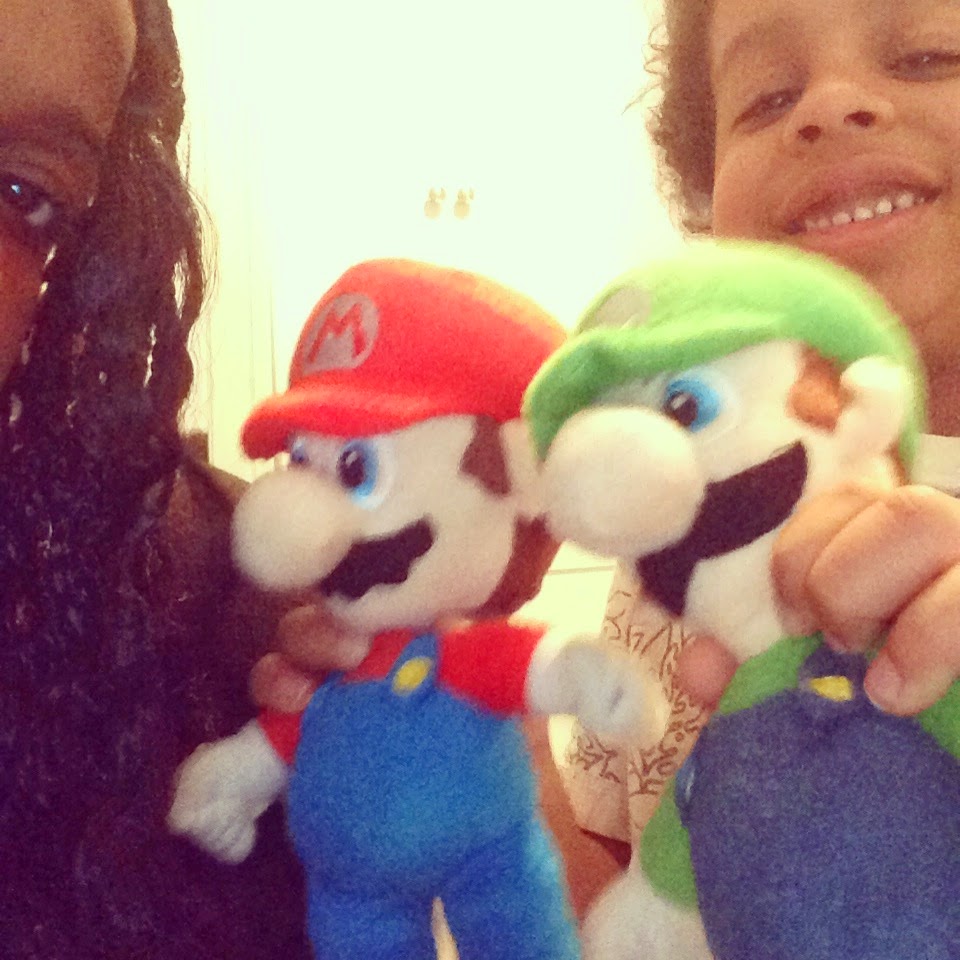 I just go along with him! Notice how I'm being pushed out of the picture for the bros?

I feel like I'm treading in uncharted waters. When he was growing up, he was not into plush toys. It's perfectly "normal" right?!  Do you have children that sleep with their favorite plush toys? Is it a phase? I'm curious because I've never been into sleeping with toys. I watched Child's Play when I was about seven years old, scarred for LIFE!

I love to hear from you!

Don't forget to subscribe to my blog for even more funnies featuring Tristan!