Happy Scentsyversary to me! I'm now going on 3 years with Scentsy. I just wanted to take a moment and sort of share my Scentsy story and at the same time say thank you to everyone for their support.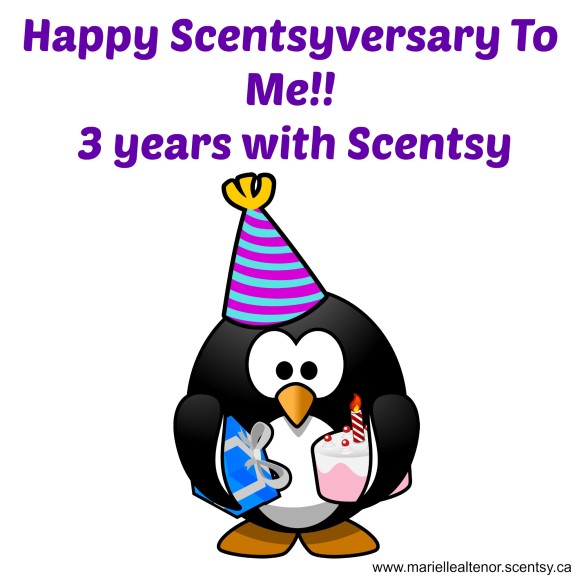 I still remember the Facebook message I received from my sponsor asking me if I knew anyone that would be interested in Scentsy. I didn't reply. Not right away. I actually debated for a while before finally thinking "It won't cost me nothing to share her cards around." Plus I really don't like when I send a message to someone and they ignore me.
So after a few more days (maybe even weeks) went by, I messaged her back. I warned her that I'm a hermit and don't really know anyone.
A week went by and I received a package in the mail. Mind you I wasn't expecting anything at all. I assumed she would send me catalogs and some business cards to pass around to friends and family. Imagine my surprised when I receive my first Scentsy warmer (I still have it to this day).
My very first Scentsy bar that I warmed was Sunkissed Citrus. It's also the scent that sold me on Scentsy. I remember warming it and my SO (who has THE biggest sweet tooth EVER) asking "where are the candies, I smell candy!!" So I told him what it was and he was pretty impressed.
I ended up buying a warmer with the intention of giving it as a Christmas/birthday presents to a close friend. When my warmer came in the mail I was like "Nope, I'm keeping this!"
I'm not 100% sure how the subject came about but I remember telling my SO about the opportunity of joining Scentsy. He was very supportive and offered to pay for my starter kit. I was excited and scared at the same time. But I don't regret replying to that email and taking the chance.
In the 3 years that I have been a Scentsy consultant I have met the most amazing people. A few of those people are now the closes friends that I have. Not to say that it's been all roses and rainbows. Like with any direct sales, it's all about perseverance and determination.
My sponsor is one of the most caring and supportive person that I know. I remember going through a really hard time just a few weeks after joining Scentsy and she really helped me. For that I will forever be thankful.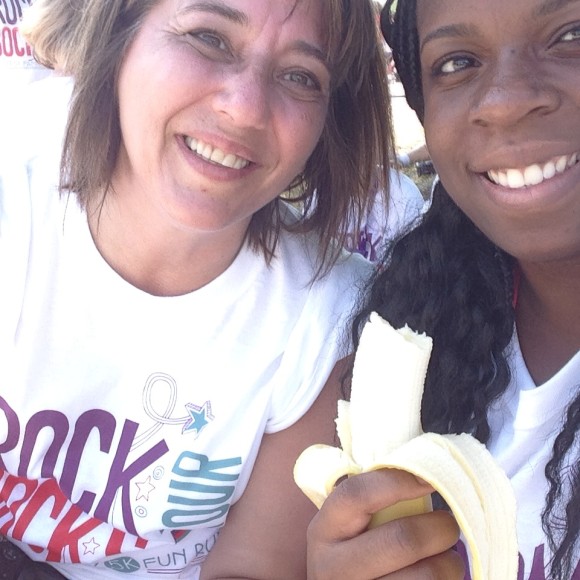 The first time we met in 2014 for the 10th Scentsy reunion!
So this is my 3 years Scentsyversary post and I guess it's also my Scentsy story for those who are new to my blog.
I hope you enjoy my story. Again, thank you everyone for being so supportive and sharing my Facebook page, sharing my Scentsy posts, placing orders and just being awesome.
Don't forget to subscribe to my blog for more updates on upcoming sales, Scentsy tips and my amazing journey.
*Disclaimer: I am an Independent Scentsy Consultant. When you place an order on my personal website, I earn a commission. Feel free to contact me If you would like to learn more on how you can earn commissions from buying and selling Scentsy products. All the items I mentioned were purchased by me.