It's been a few weeks since my first born turned 10. The only reminder of the party is the glitter that I'm still finding on the couch and some of the leftover candies that Jazzy keeps sneaking off with. The Super Mario birthday party was terrific.  Everything, from the decor to the treats table was a huge hit. Keep reading to get more details.
10th Birthday | Epic Super Mario Birthday Party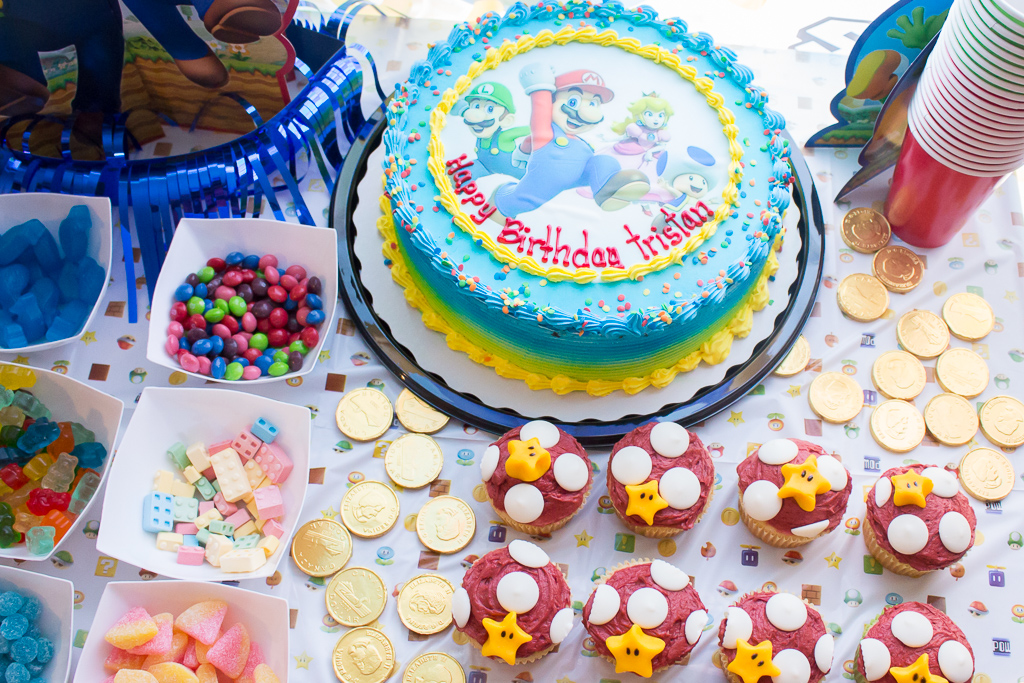 Super Mario Birthday Party Decor And Supplies
I bought 90% of the decor and party supplies at Party Expert and Party City online. The rest of the supplies were picked up at the dollar store.
The Sweets Table
The treat table was a HUGE success at the party! My good friend Lisa (from Fabulous Habits) told me about a place called The Bulk Barn. It was my first time going to their store located at Sherbrooke Est, and I  bought an insane amount of candies! They have a fantastic selection, and it's THE place to go for baking supplies.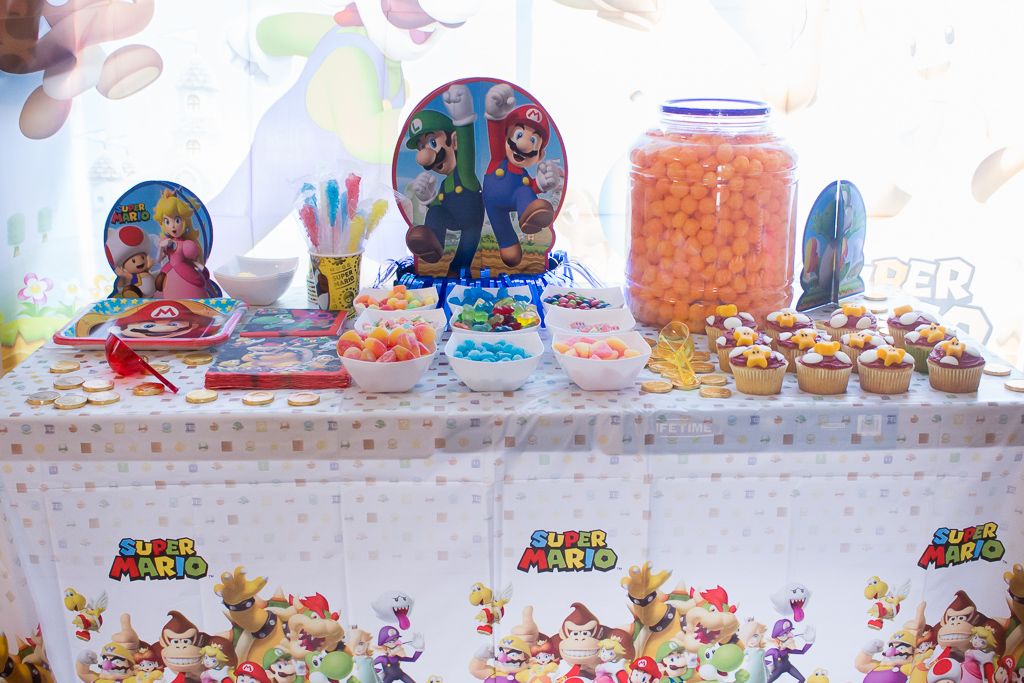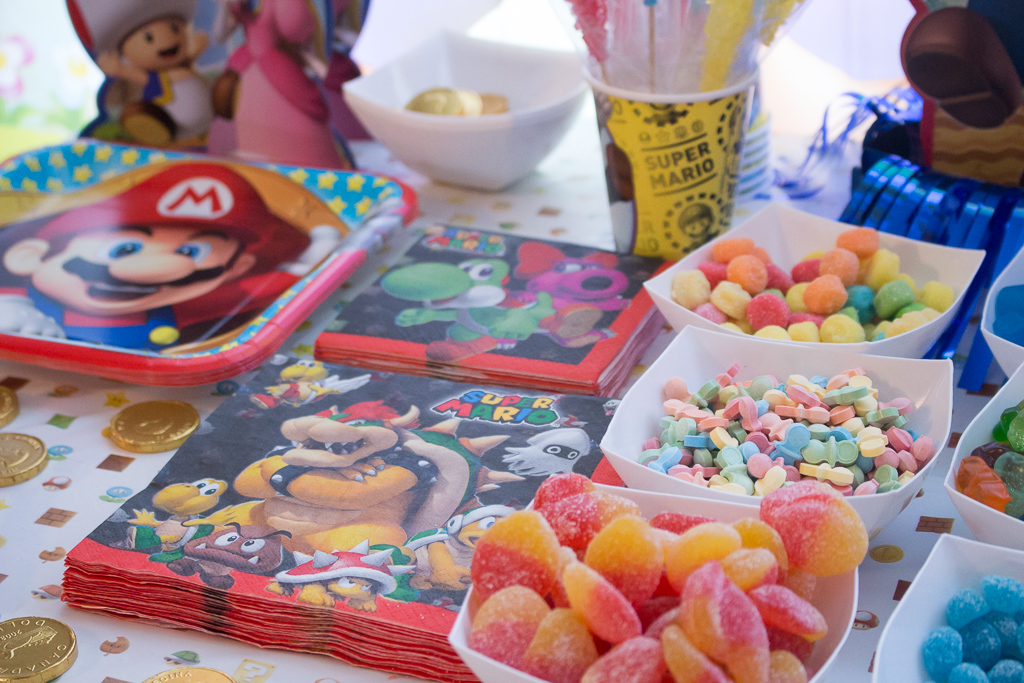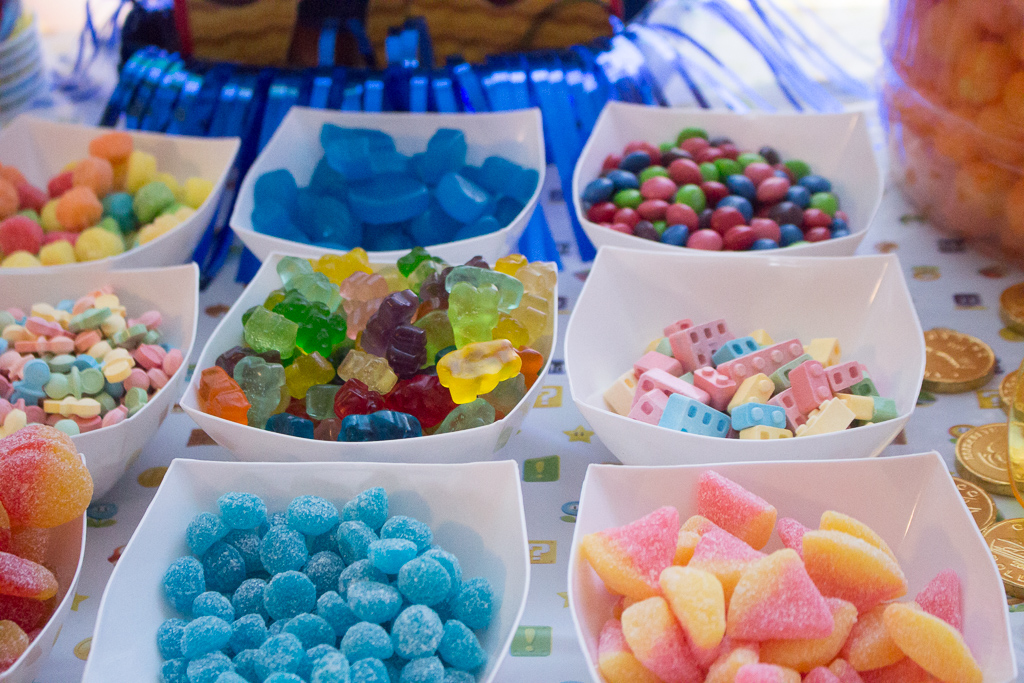 We also had these adorable Super Mario cupcakes that I shared on the blog a few weeks ago. The kids went to town on them!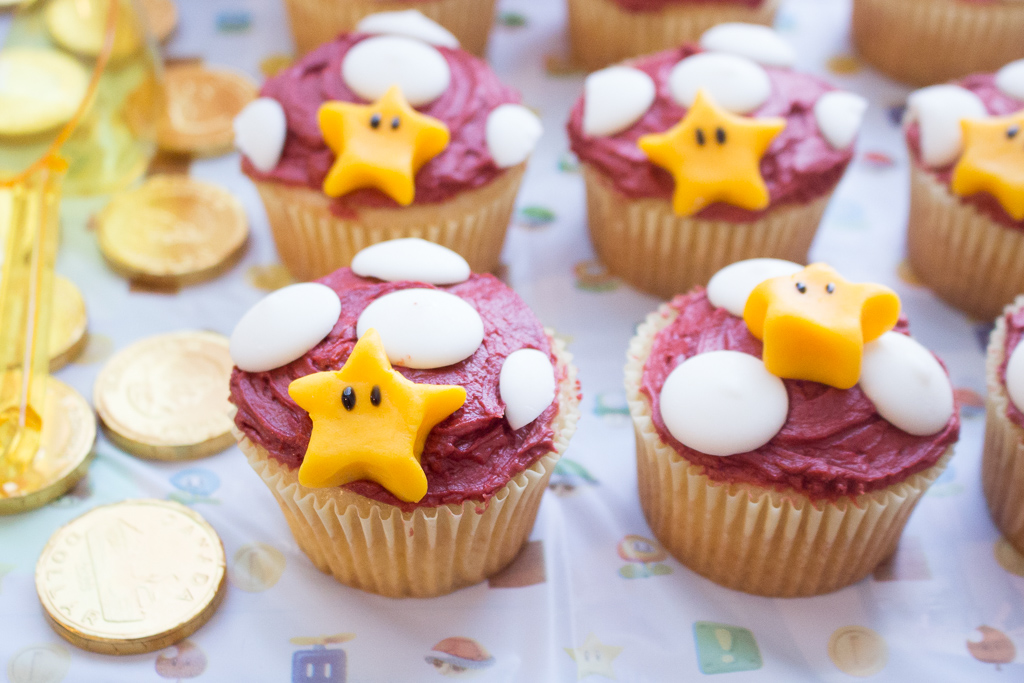 The Cake
For the last three years, we've been getting my son's birthday cake from Dairy Queens. They have the option of customizing the cake. Since we had a Super Mario themed party, we provided them with a picture and worked their magic!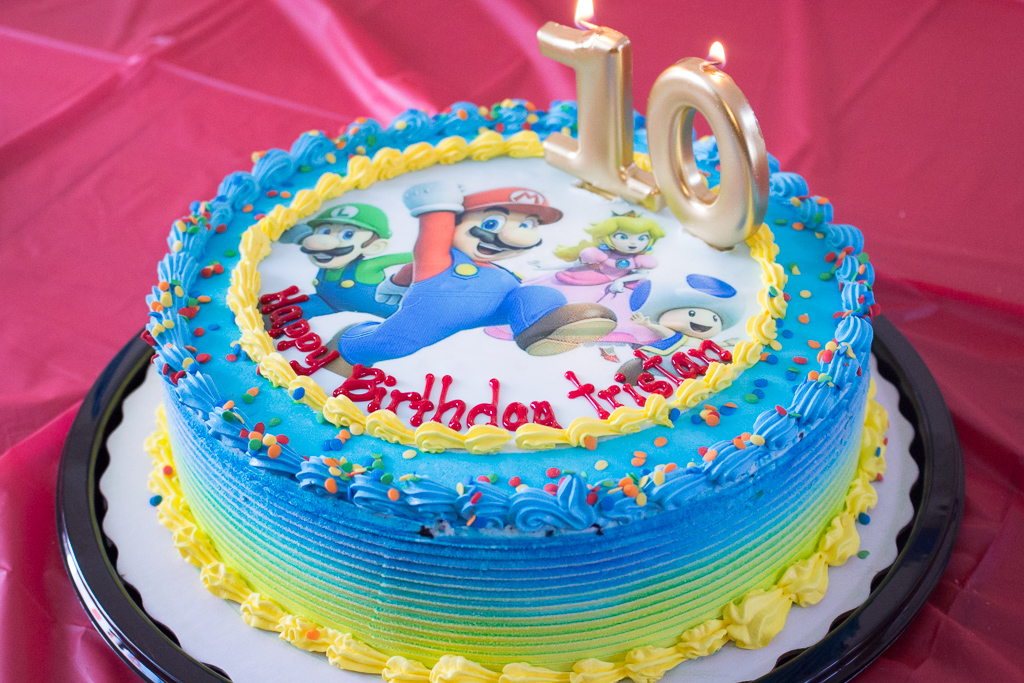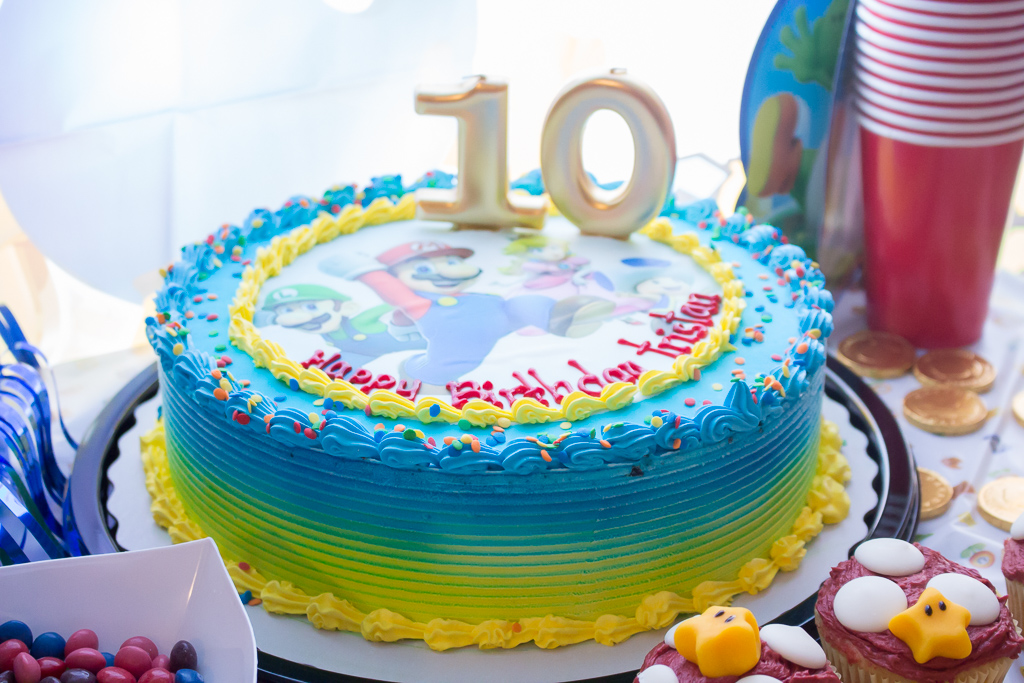 Food
I don't like cooking for birthday parties. I find that I always end up stuck in the kitchen while everyone else is having a good time! Lol, We normally order Pizza and wings from Dominos, but this year I did make BBQ Ribs and Mac & Cheese for the adults.
Fun
I don't normally plan any sort of activities for my son's birthday parties. Because his birthday is in early April, it's usually too cold to go outside, so the kids play video games. This year we decided to get a Piñata. Party Expert didn't have the Mario Star that I wanted so I got a Green Baby Dino Piñata. All the kids got a turn hitting the Piñata.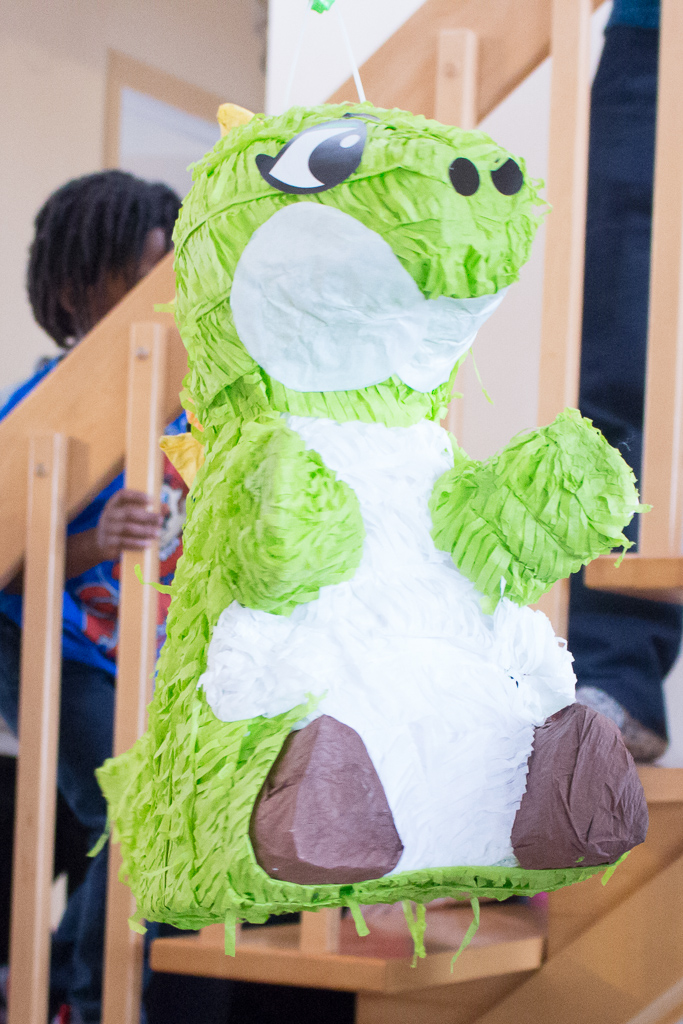 We also had a wall set up so that I could take pictures of the party guests.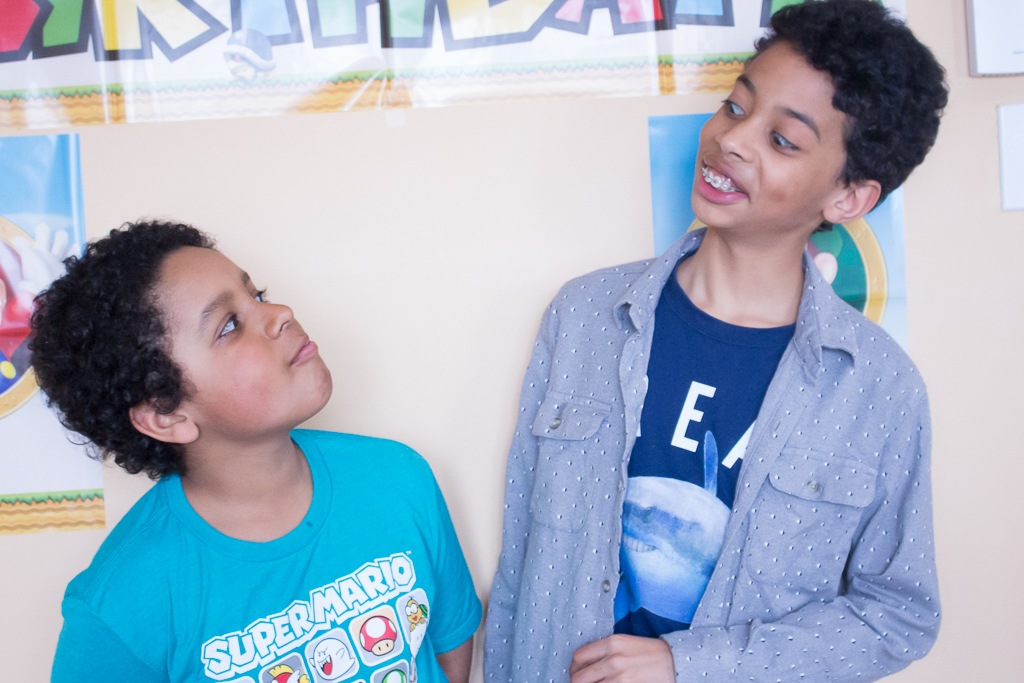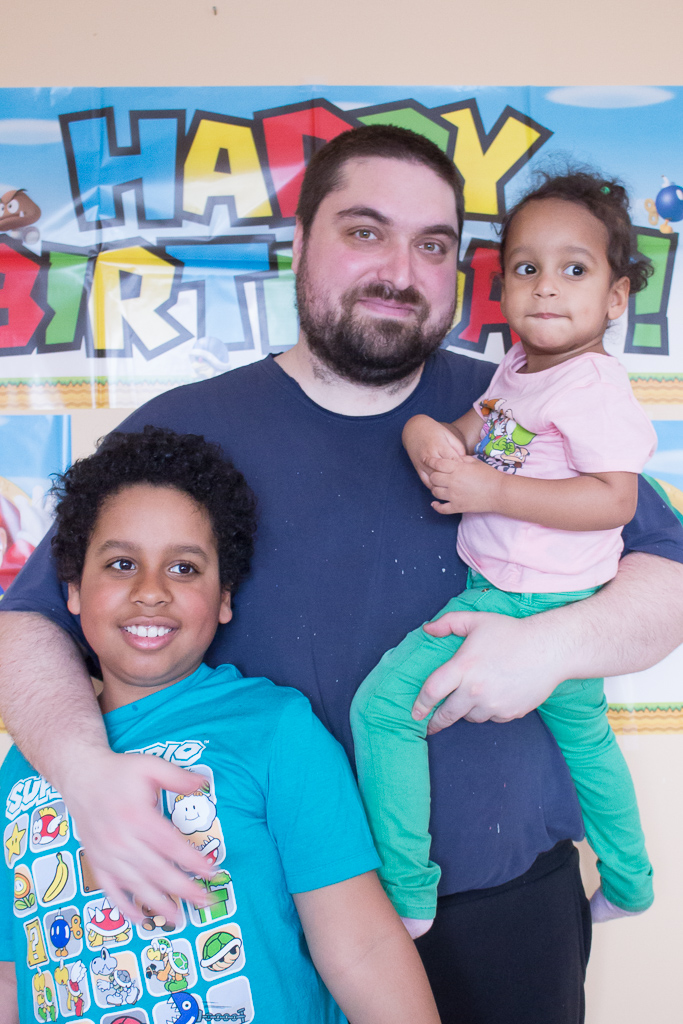 Loot Bag
I'm not much of a party planner but the one thing I love getting the loot bags ready. I got most of the goodies for the loot bag from Party City Canada.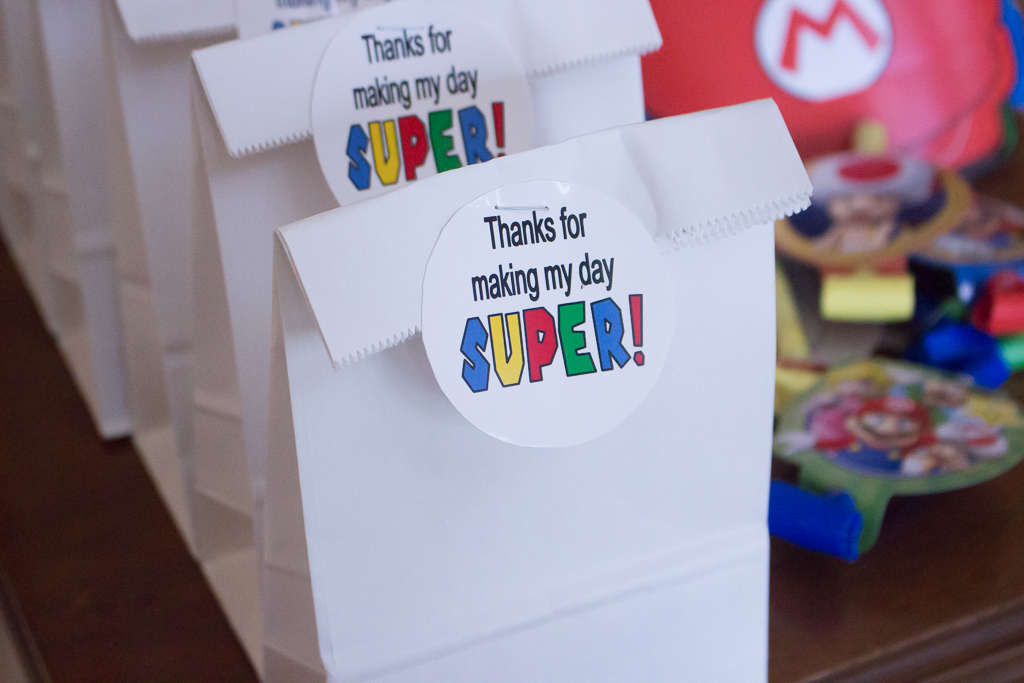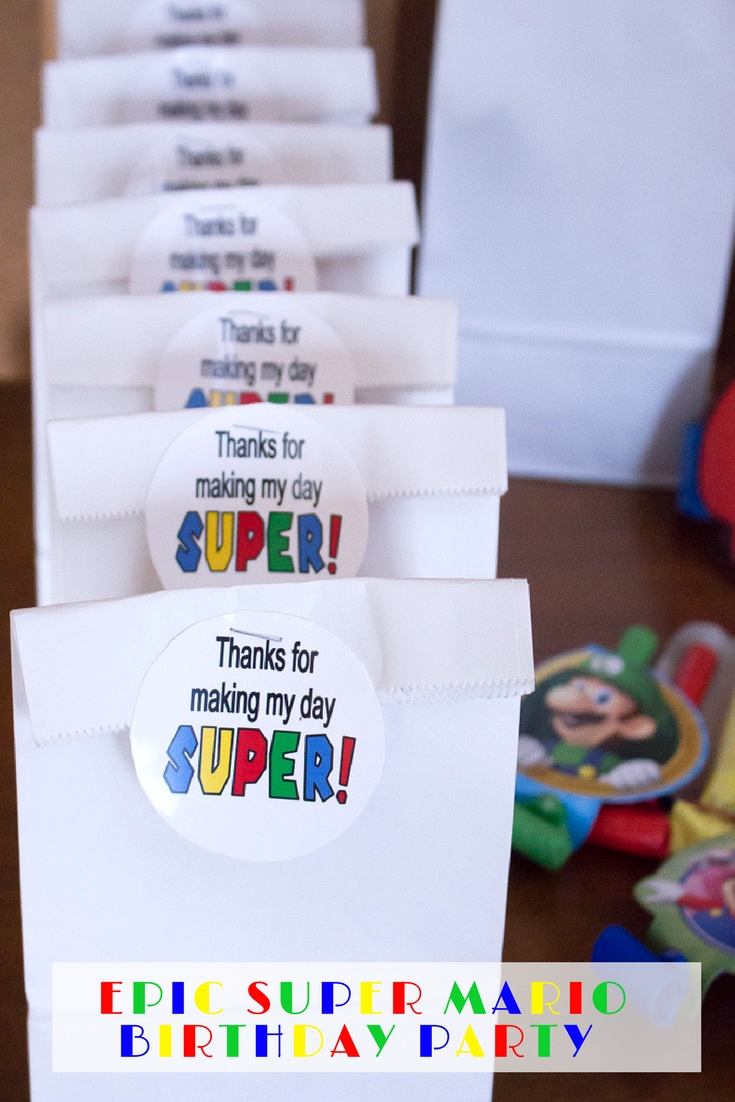 My son had an amazing time, and although I went over my 200$ budget, everything was worth it!
Be sure to subscribe to my blog for an update when a new post is live!
Let's connect!