Guys! I can't believe that my baby is already 10 years old!! Like, how and when did this happened? This year's party themed was Super Mario and what better way to celebrate than cupcakes? These Super Mario cupcakes are adorable and so easy to make!
Epic Super Mario Cupcakes | Let The Games Begin!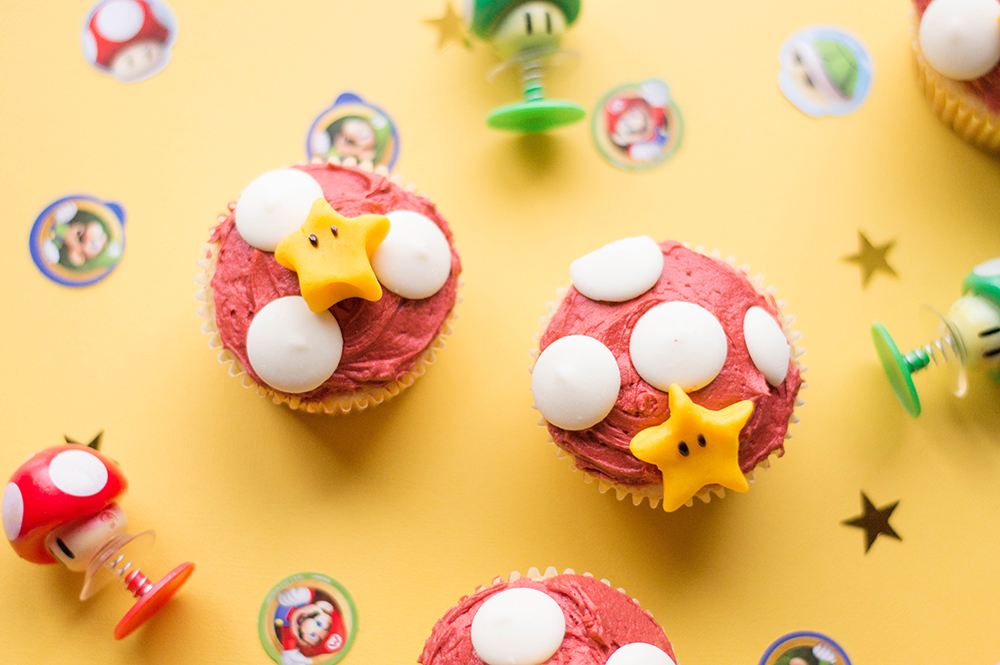 Ingredients
One box of vanilla cake mix and all ingredients required to make it

Two sticks softened butter

5 cups powdered sugar

1.5 tbsp cocoa powder

4 tbsp milk

Red gel food coloring (about 2-3 tsp)
1 cup white candy melts

Store-bought yellow cake fondant (about 8 to 10 oz.)

Ready-made black icing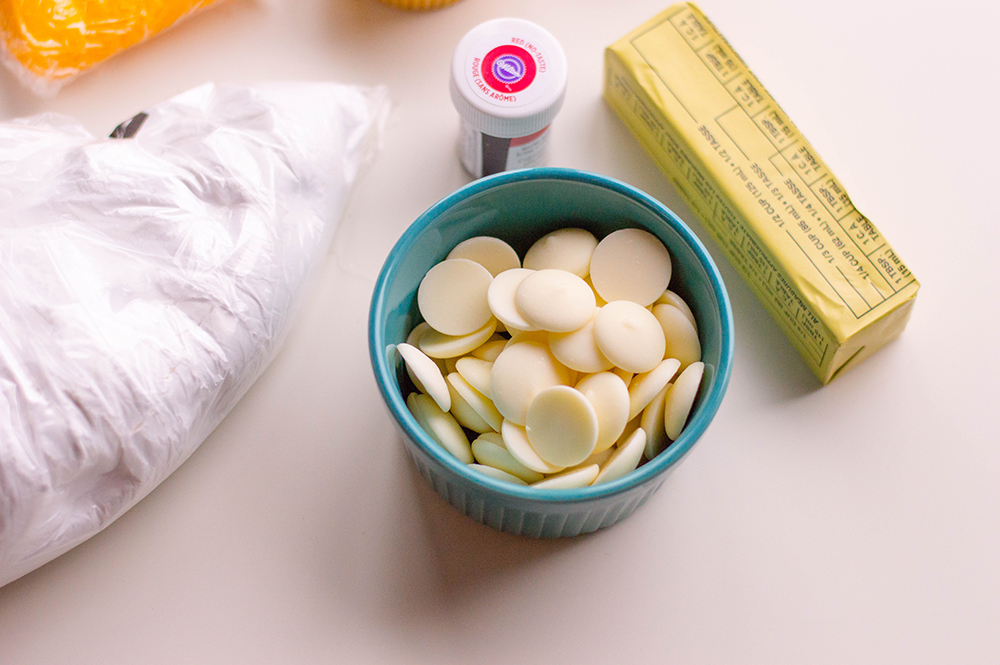 Shop Ingredients List
Yields: About 24 Super Mario cupcakes
Prepare cupcakes according to cake mix directions and cool on a rack.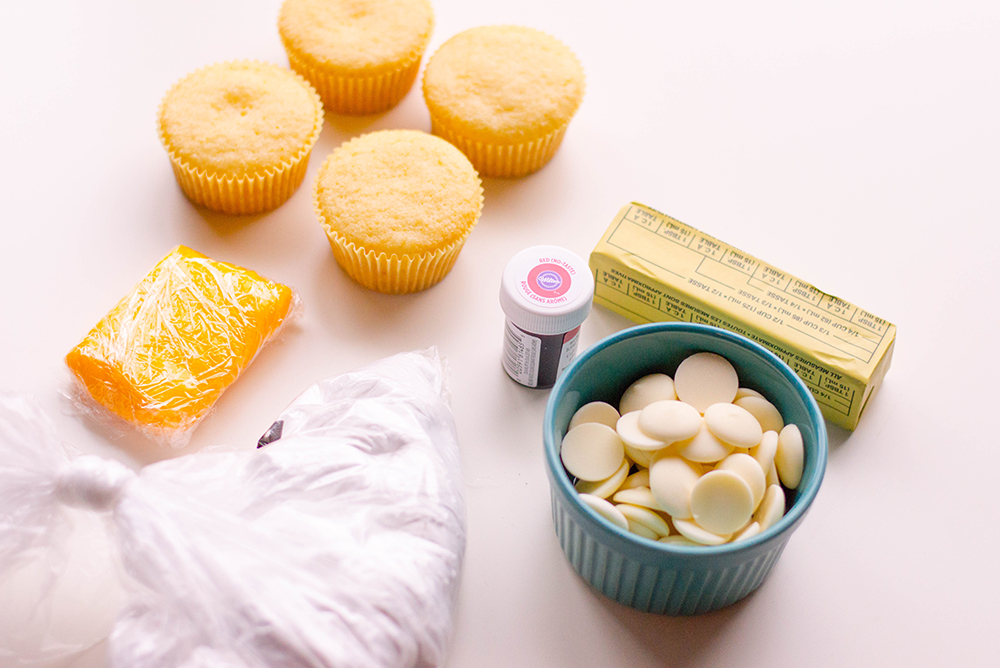 Using an electric mixer, start mixing your butter and sugar. Add milk and continue mixing on medium-high speed. Add cocoa powder and mix until you achieve semi-stiff peaks (you may need to add milk and/or powdered sugar, one tablespoon at a time to achieve your desired consistency).
Mix red gel food coloring to your buttercream and keep mixing until well combined.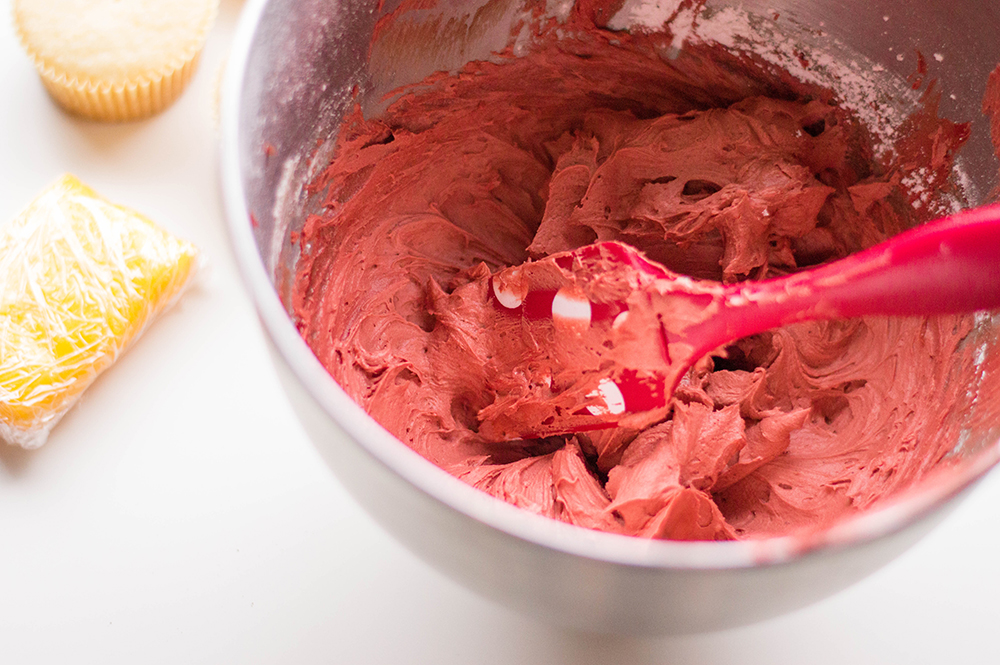 Using an offset spatula, frost each one of your cupcakes with red buttercream. Add white candy melts – they will act as the mushroom's "spots." (Hint: Cut some of the white candies in half so that you can put them on the edge of the cupcake)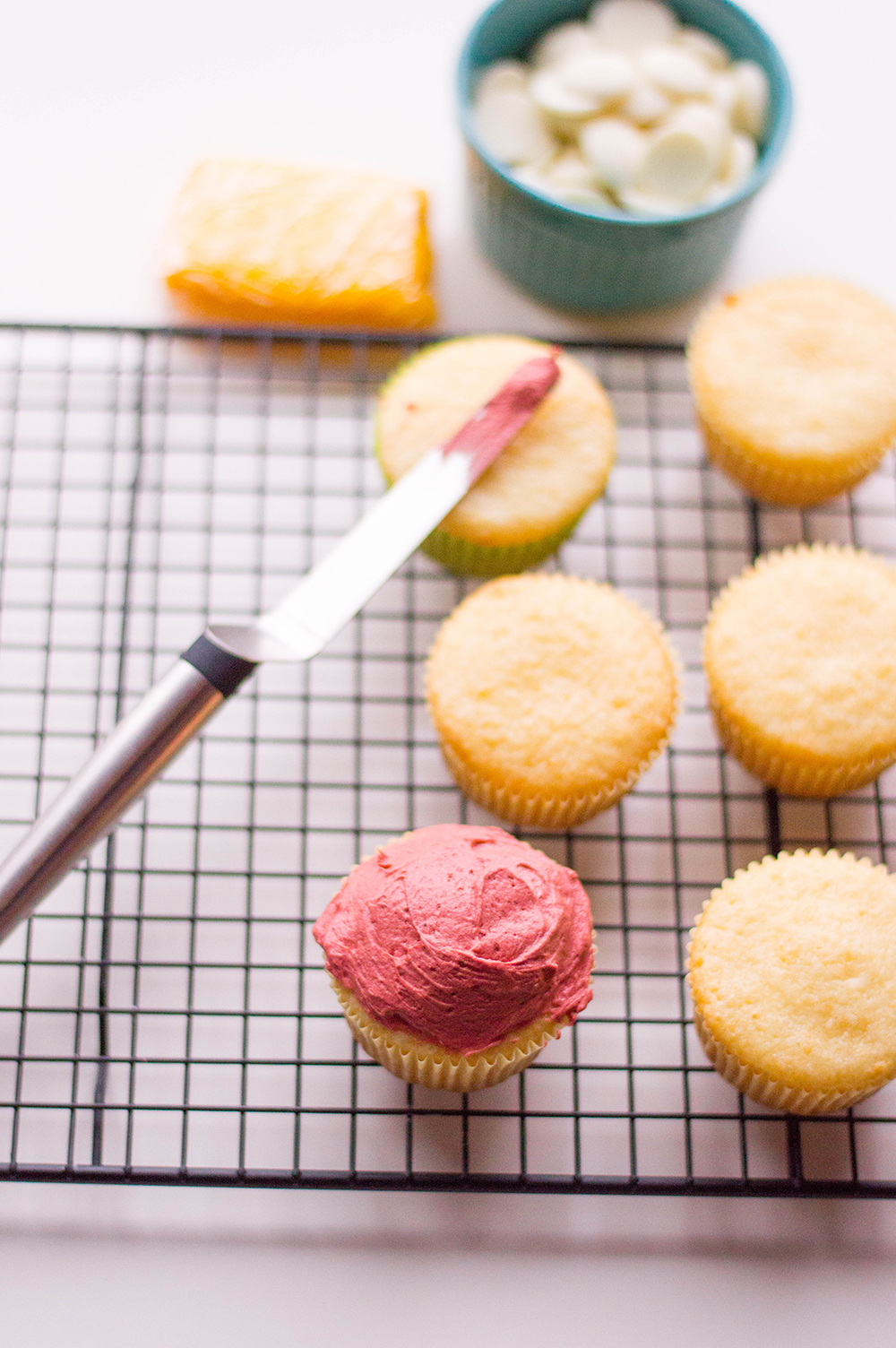 Shape your yellow fondant into 3D stars and with the help of a toothpick, draw two eyes with black icing. Make enough so that you could place one on each cupcake.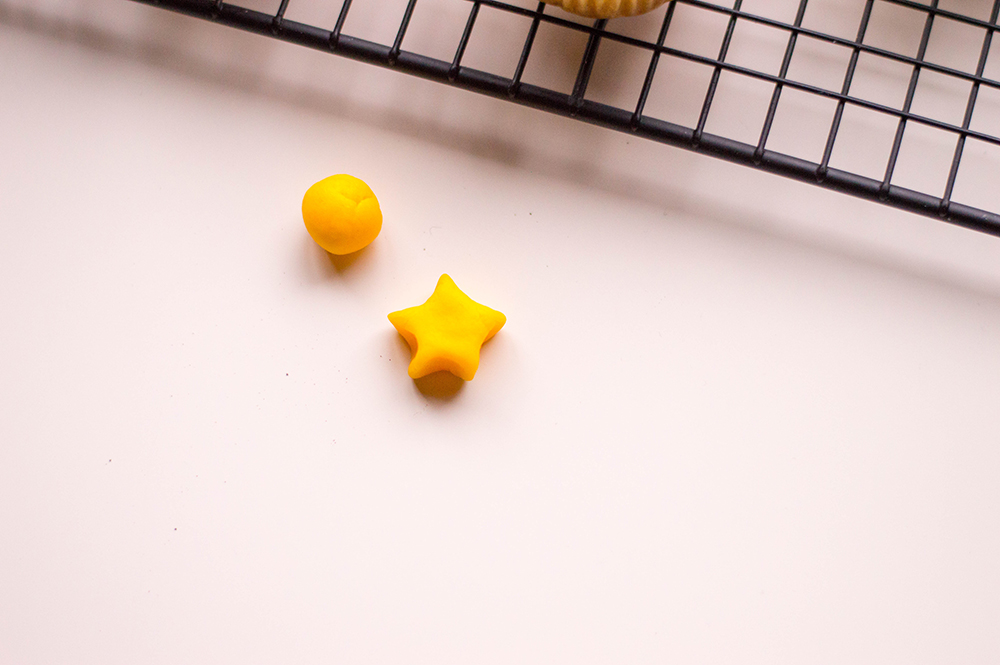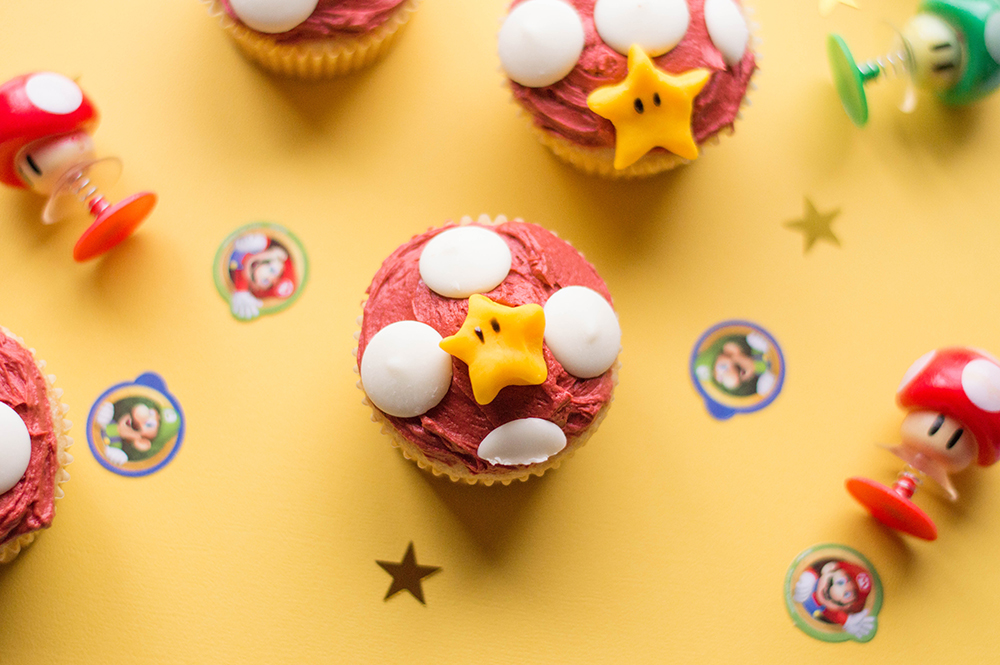 They turned out so good and made our treat table even more sweet and fun!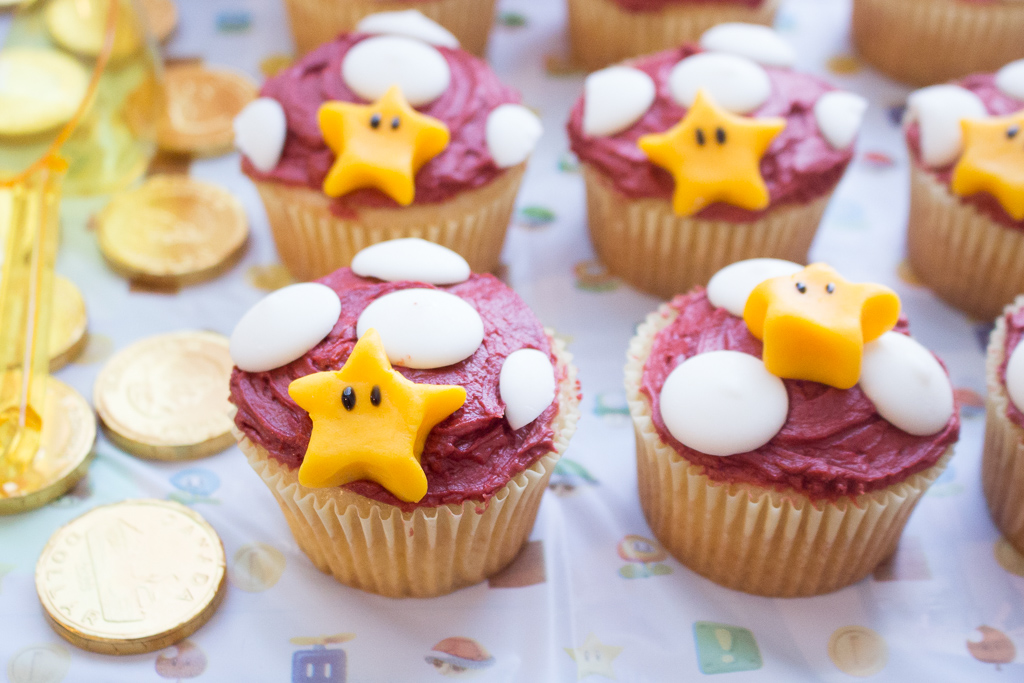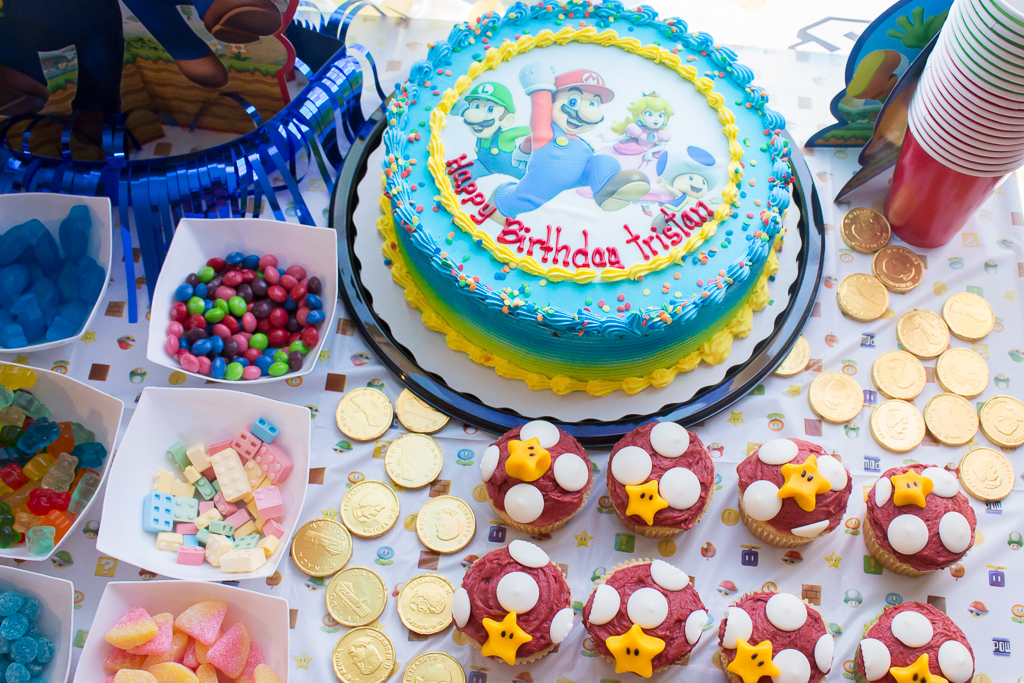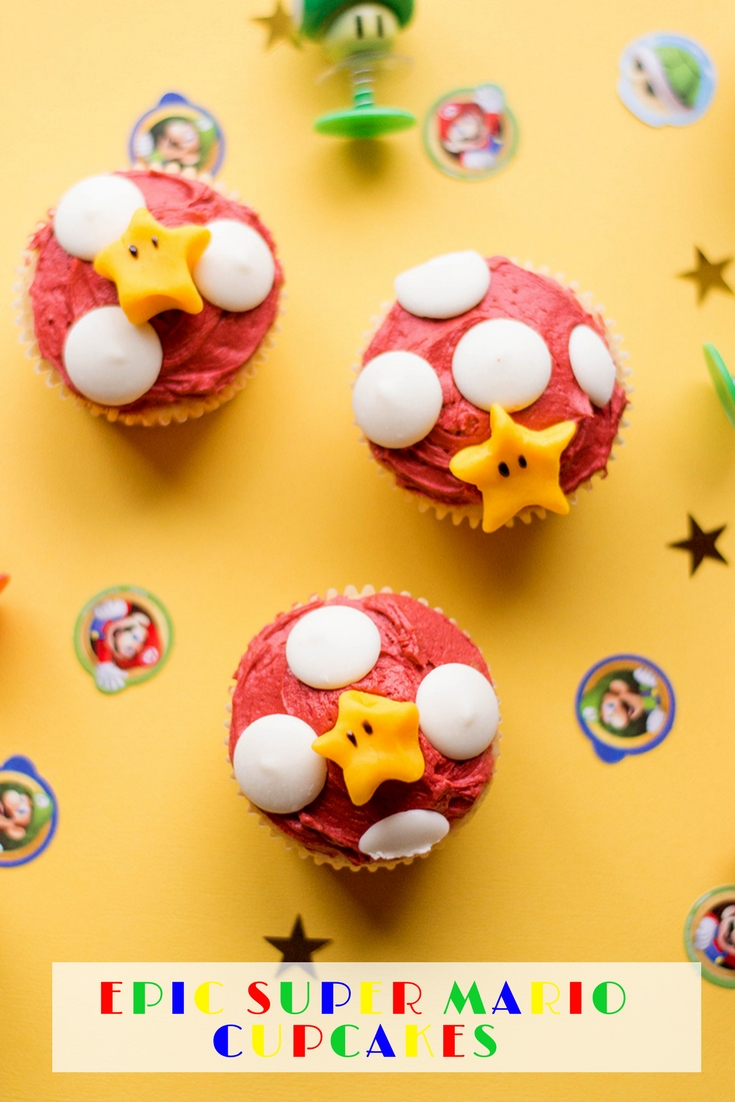 I'm so happy with how well these Super Mario cupcakes turned out! Are you kids big fans of Super Mario?
Be sure you are subscribed so that you don't miss a thing!
Let's connect!