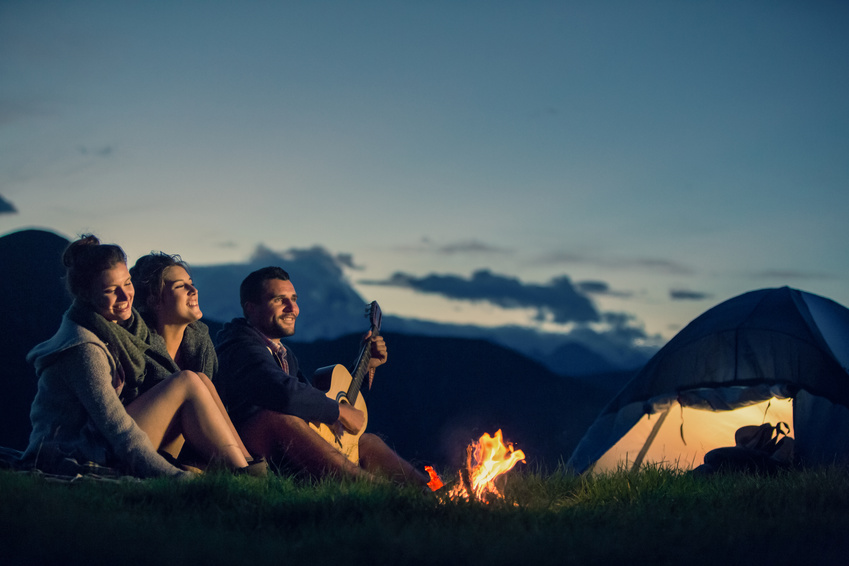 Parents' Guide To Planning The Best Graduation Party Campout
If you're the proud parent of a teenager who's getting ready to graduate from high school, you're probably feeling pretty sentimental at the thought of them moving out and taking what's arguably the first major step in their adult lives.
I remember being that age — I felt invincible; just on the cusp of absolute freedom. I also took every chance I could to spend time with my friends before the inevitable occurred and we all went our separate ways to college.
If you feel like your soon-to-be graduate is feeling the same way, one of the best things you can do for them as a parent is take the initiative and throw them a killer graduation party. Not a traditional cookie-cutter party that's mostly family, but one they'll remember with a smile and reflect on for years to come.
But it's no secret that planning a party involves organizing hundreds of details, from invitations to decorations, food, and activities. For many working parents, however, time is sparse.
What's the solution?
For many teenagers, a combination graduation party and campout is the absolute perfect celebration. Here's a quick guide for minimizing the cost and maximizing the fun at your teen's graduation party campout!
Location
Camping is a $15 billion dollar industry, and while there are countless campgrounds with reasonable nightly rates, there are also options that don't cost you a dime, such as state parks, forests, or if you have the space, your own backyard! Make sure you explore all options before committing to a private campground, which may require the biggest budget and have stricter rules.
Furthermore, be reasonable when considering the number of guests your teen is allowed to invite. Remember, this isn't a banquet hall, where you'll be charged per plate or based on the number of guests. As long as there's room, the more, the merrier. If you do opt for campground or cabin rentals, make sure they're adjacent to keep guests together, and always follow campground policies and check-out times.
Food
Try to be accommodating when figuring out the food-related details. It may sound surprising, but for maximum cost-efficiency and convenience, pizza is actually a great option, especially if you're expecting a lot of guests. Invest in a few sheet pizzas, and they'll keep the kids full all through the night.
Of course, if you want to go more authentic and have the means to do so, go for it! According to the U.S. Census Bureau, 79.1 million Americans reported grilling in 2016, and there are countless ways to save on grilling supplies, such as buying in bulk. The final decision should be a middle ground between cost and personal preference.
Activities
Finally, don't feel like you need to have every minute planned with an itinerary and games or activities. This should be left completely up to the graduate, who, if they're like me, may actually want to maximize the time they have to spend with their friends. Give them a bit of privacy and freedom as they enjoy themselves around a campfire later on in the night. Of course, you should always be available if any issues arise, but as young adults, they'll certainly appreciate being able to just live in the moment and enjoy each other's company.
Ultimately, your child's graduation party may be one of the last chances they have to spend time with some of their closest friends. Let them call the shots — within reason, of course — and they're bound to have a night full of memories to last them a lifetime.
Be sure you are subscribed so that you don't miss a thing!
Let's connect!