Happy 11th Birthday! Fortnite + Slurp Juice Recipe
Early this month, my sweet boy turned 11! Just as I was getting used to him being 10, he turned 11! I spent an insane amount of time looking at old baby pictures of him and feeling sad, then happy, then sad again. I'm a happy mama for sure, but I miss my baby hehe (don't tell him I called him that!).
The Party
For his 11th birthday, we didn't have a big Fortnite party as we had initially planned. Instead, my son had his best friend over for our very first sleepover. The next day we picked up tacos, made Slurp Juice, and had a cake from Dairy Queens. Alghtout it was nothing compared to the Super Mario party we had last year; it was a perfect day. He got to spend time with his favorite person and played his favorite game.
The Presents
My son LOVES Fortnite! I personally wish it would go away already. For his birthday he only asked for an Xbox gift card so that he could buy virtual money in the game (V-Bucks). Since he didn't ask for anything this year, everyone gave him money (to by more V-Bucks maybe? lol).
The Cake
For the last four years, we've bought his birthday cake from Dairy Queens. Their cakes are inexpensive and always a hit! We used the build a cake option and uploaded a Fortnite picture.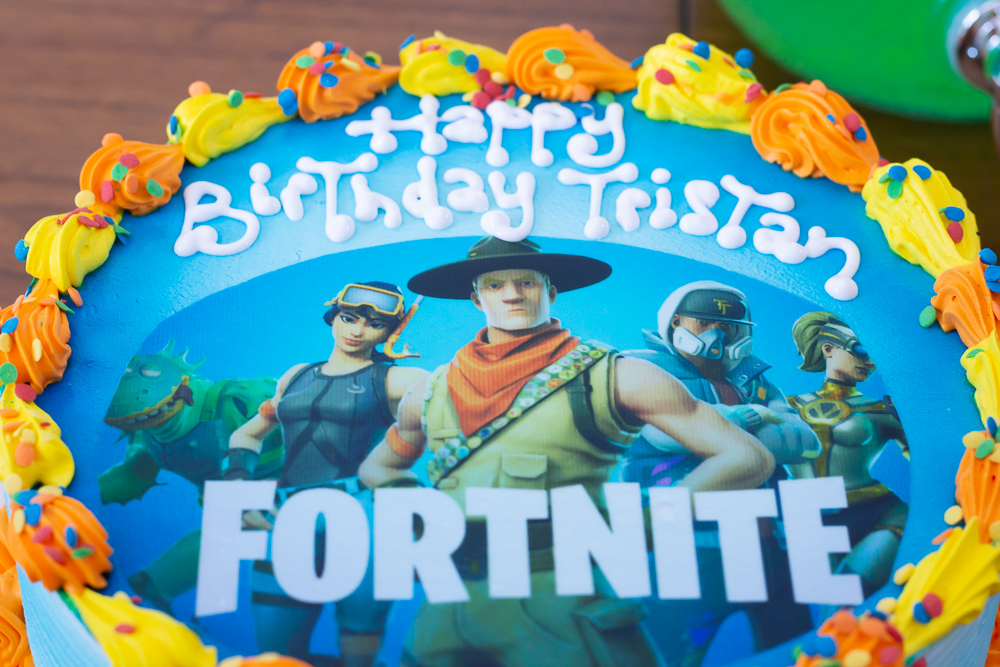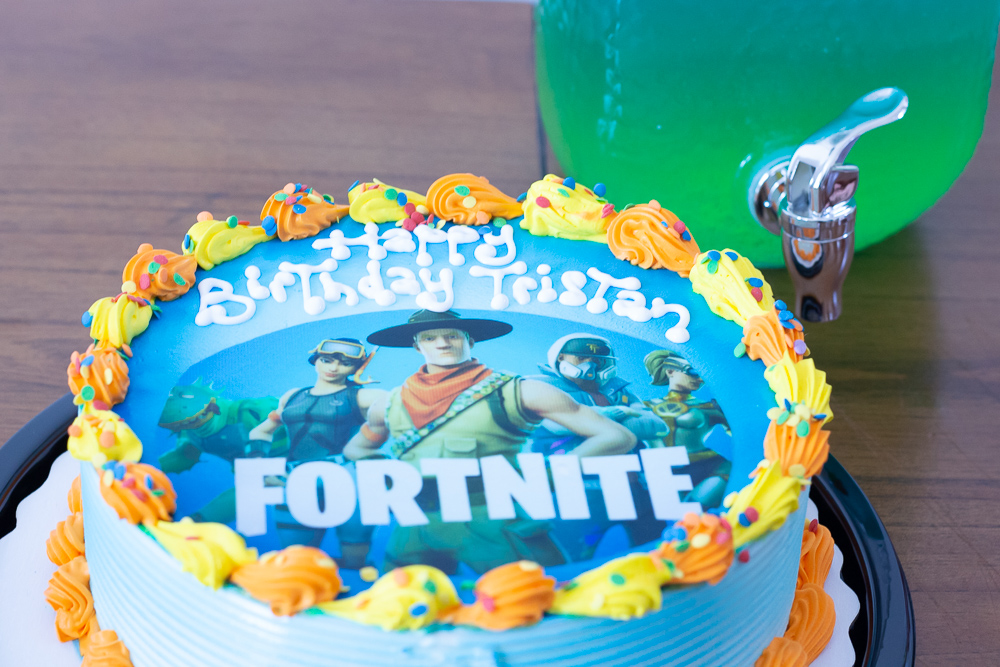 The Slurp Juice
Making Slurp Juice was the only thing that my son insisted was a MUST! Since he didn't ask for much, I happily obliged. The boys found a recipe online, and we set out to make Fortnite's iconic drink. We couldn't find any green Hawaiin Punch juice (I think that's an American thing), so we ended up using Moutain Dew instead.
What you will need
Ice
Green Hawaiin Punch (or Moutain Dew)
Blue food coloring
Blue Gatorade
Directions
In a large glass jar (I picked mine up at Walmart), add about 2 cups of ice. Then you add the Mountain Dew, followed by the Blue Gatorade. We also added half a bottle of the blue Hawaiin Puch. Do not mix! Lastly, add a couple of drops of blue food coloring. Stir slowly to get the "Slurp Juice" effect. I won't lie, when the boys pour the food coloring I was hella excited! Lol, We all were! Taste-wise, it was drinkable. It tasted like fizzy Hawaiin Punch to me.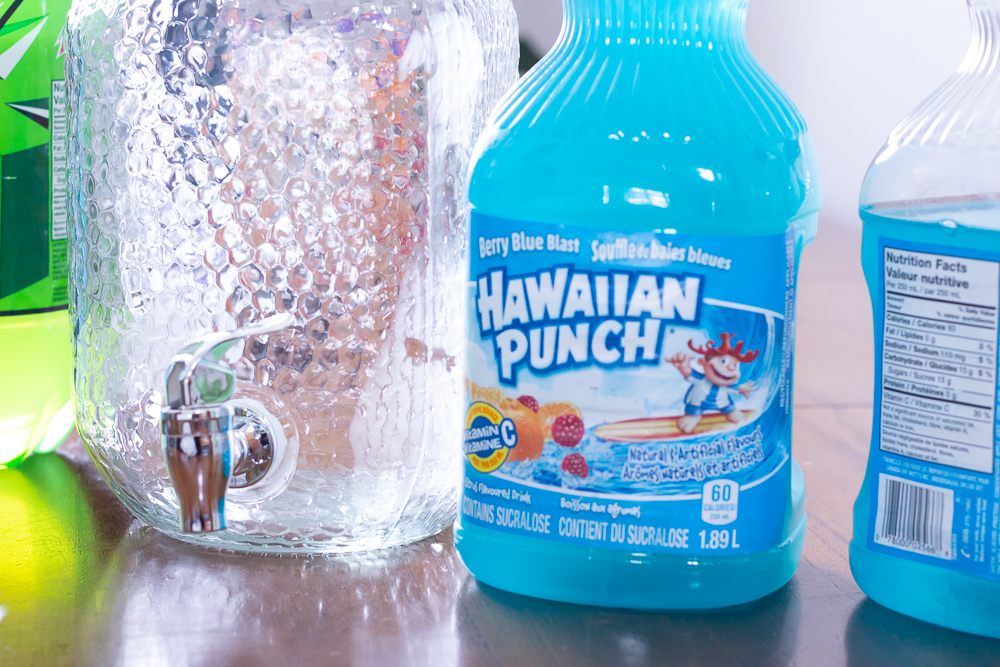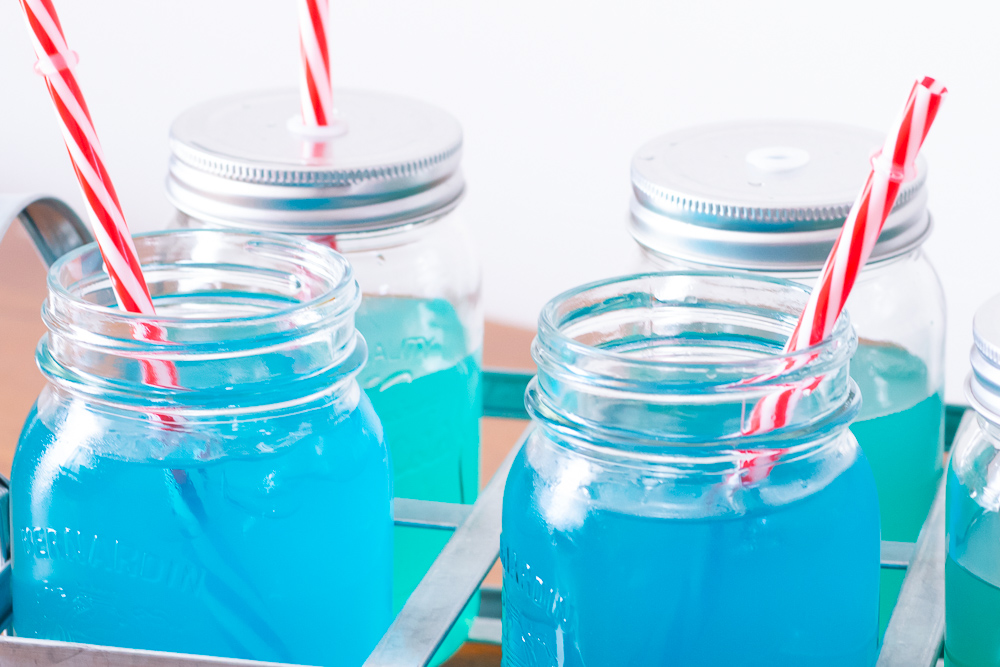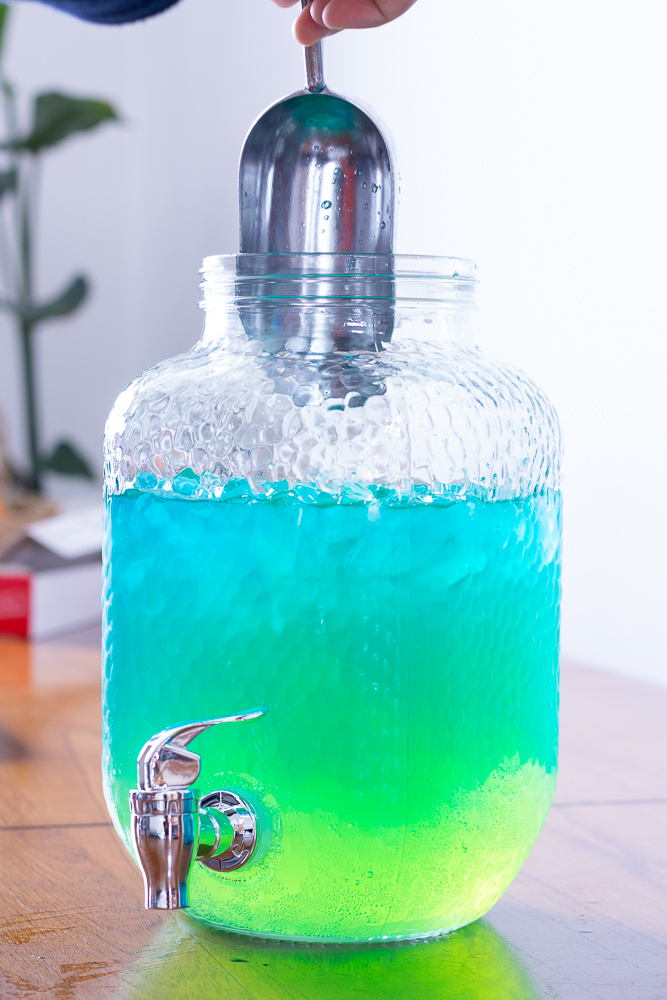 So that is how I spent my Saturday, making Slurp Juice, baking macarons (that I shared on my Instagram stories), and eating tacos! All in all, it was a great day! I secretly hope Fortnite won't be as big as it is now, but from the look of it, it's only going to get bigger! Are your kids into the Fortnite craze?
Be sure to subscribe to my blog for an update when a new post is live!
Let's connect!