Hi loves! Winter is by far my least favorite season! Living in Canada (QC) means we have more than six months of cold and snow ahead of us. This past week we got a pretty significant amount of snow in our area. Lucky for us, Demo was ahead on the winter prep! Today I wanted to share a list of important task that you need to do to get your backyard winter ready.
5 Important Tasks To Get Your Backyard Winter Ready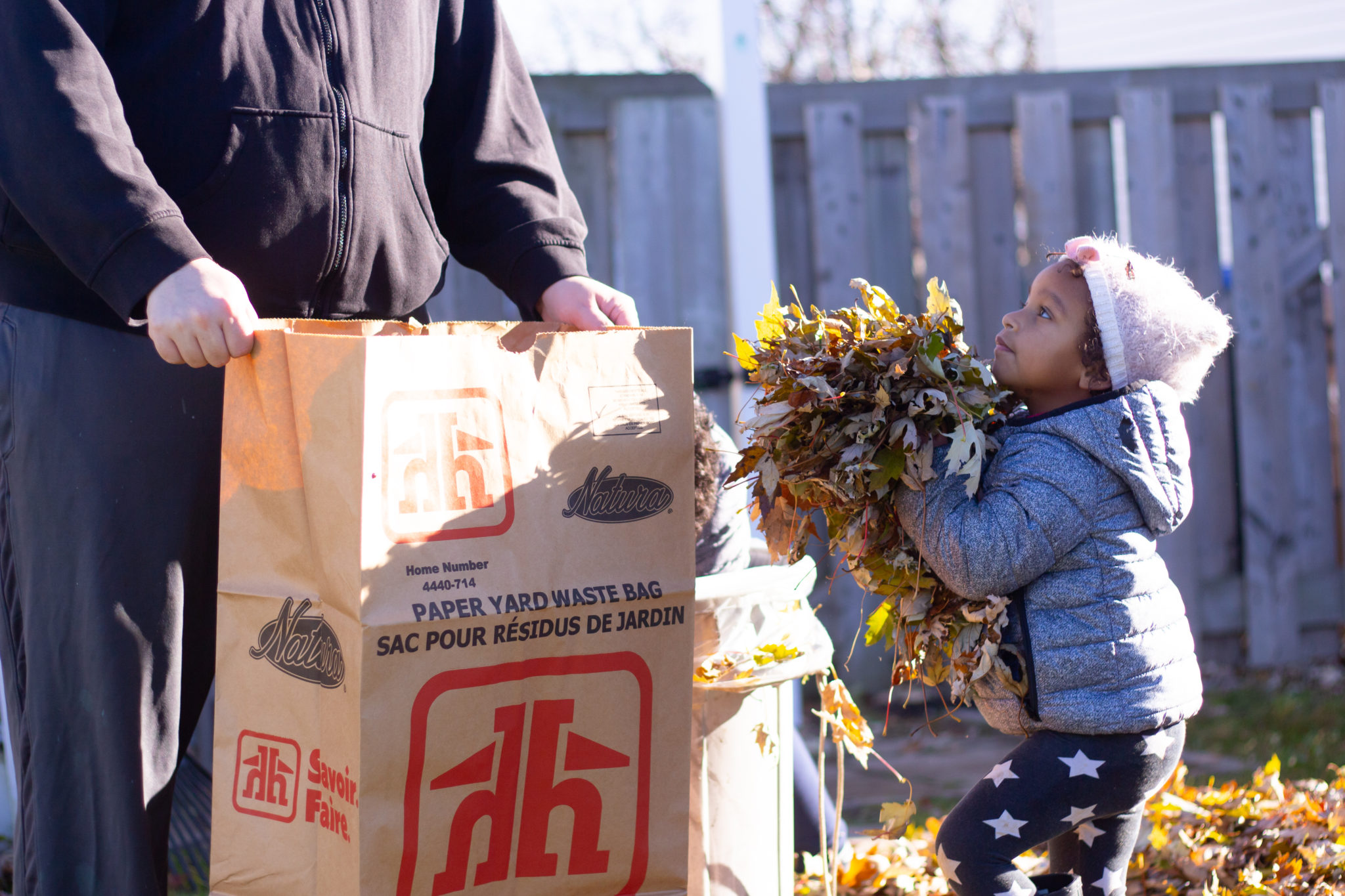 Demo loves working in the yard! I'm not a big fan, but I support him by going outside and taking pictures and crack silly jokes! He usually gets the bulk of the work done with his
uncle
. On the days that it's just him working in the yard, we have the kids come outside to help as well.
1. Put away the water hose
Living in a 4 season country, our water hose is one of the items that we have to put away during the winter. Putting it away during the harsh winter days will ensure that the hose will last longer.
2. Put away the yard furniture
We don't have a lot of yard furniture but the ones we do have, we put them away in the shed. If you don't have a shed, you can also buy covers for the furniture. You can find covers of different sizes that are waterproof.
3. Cover the pool
Goodbye pool! The pool was one of the first things that we put away this year. Demo and his uncle removed the stairs and put the plastic pool cover over the pool.  They bought our pool cover at Home Hardware last year, and it held on quite well last winter.
4. Prep your garden
Our garden is by far one of my favorite part of being a homeowner. In the previous four years, we've seen it go through a lot of changes. To get our backyard winter ready, Demo and his uncle pulled the dead plants out of the raised garden beds. A few weeks ago we also moved all of our plants inside.
5. Remove the leaves and fallen branches
Colorful leaves are by far the best part about fall! We always do this task as a family. The kids love helping Papa rake the leaves. We keep the leaves in bags and Demo uses them in the raised garden beds in the spring.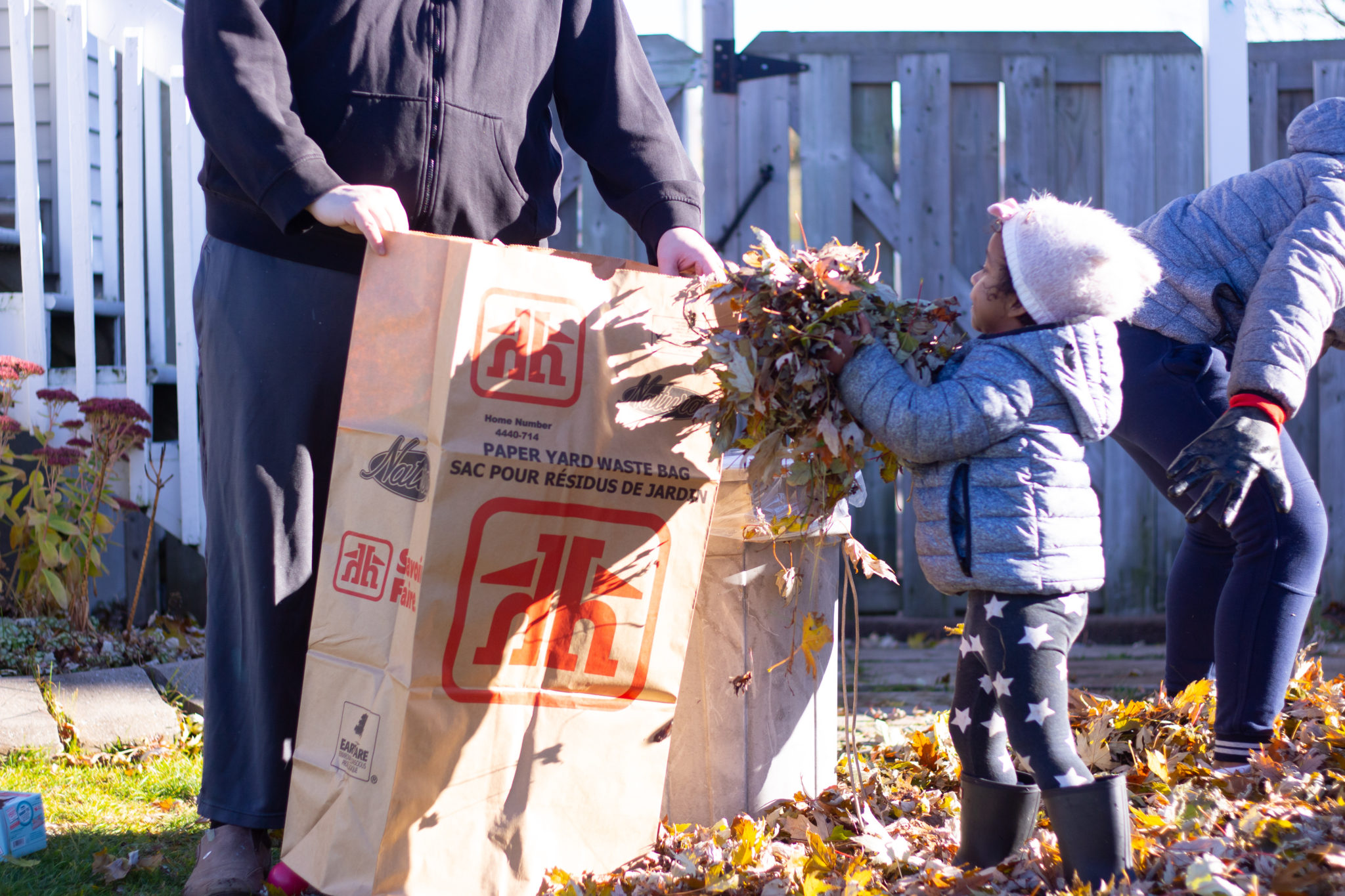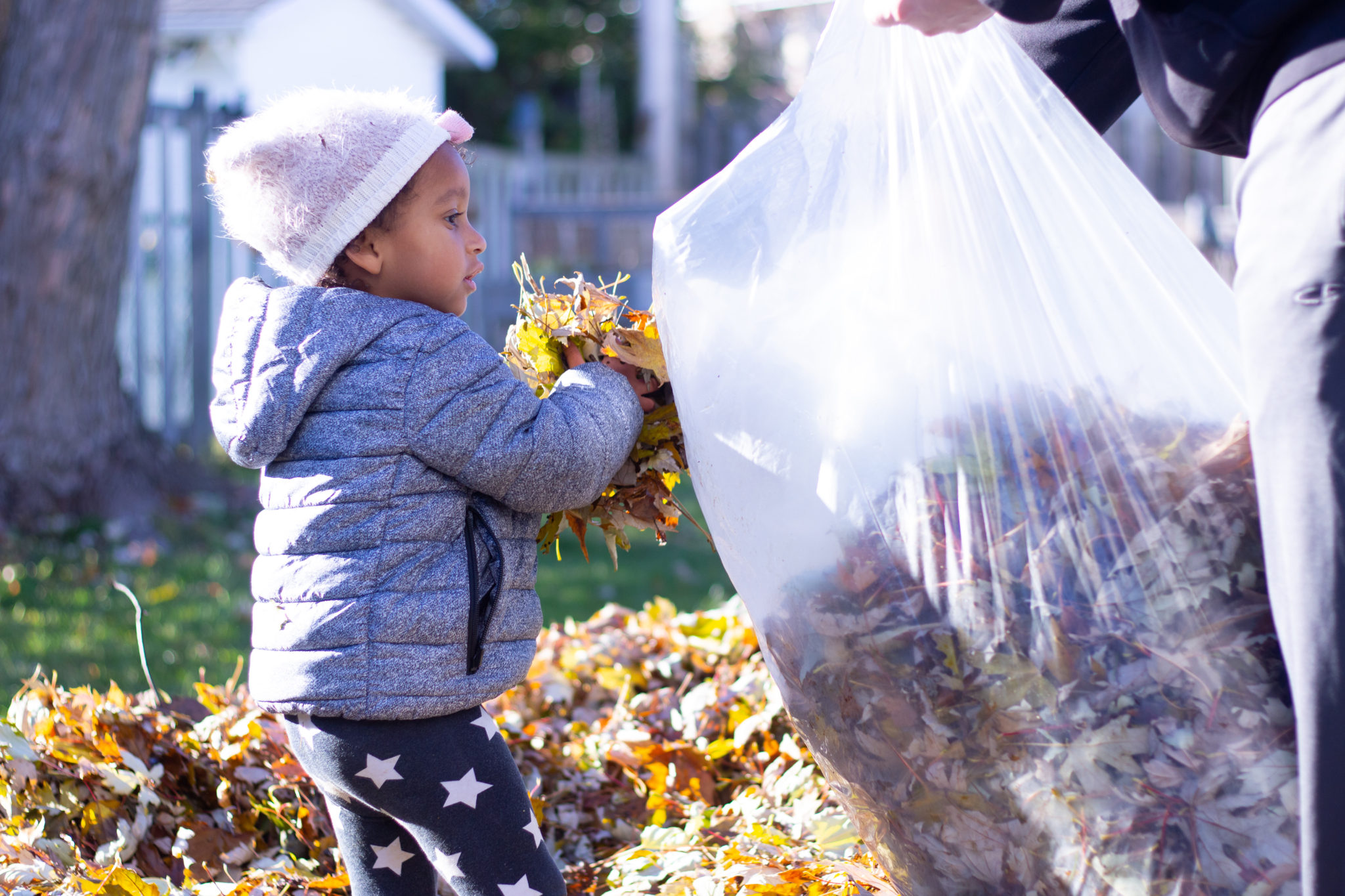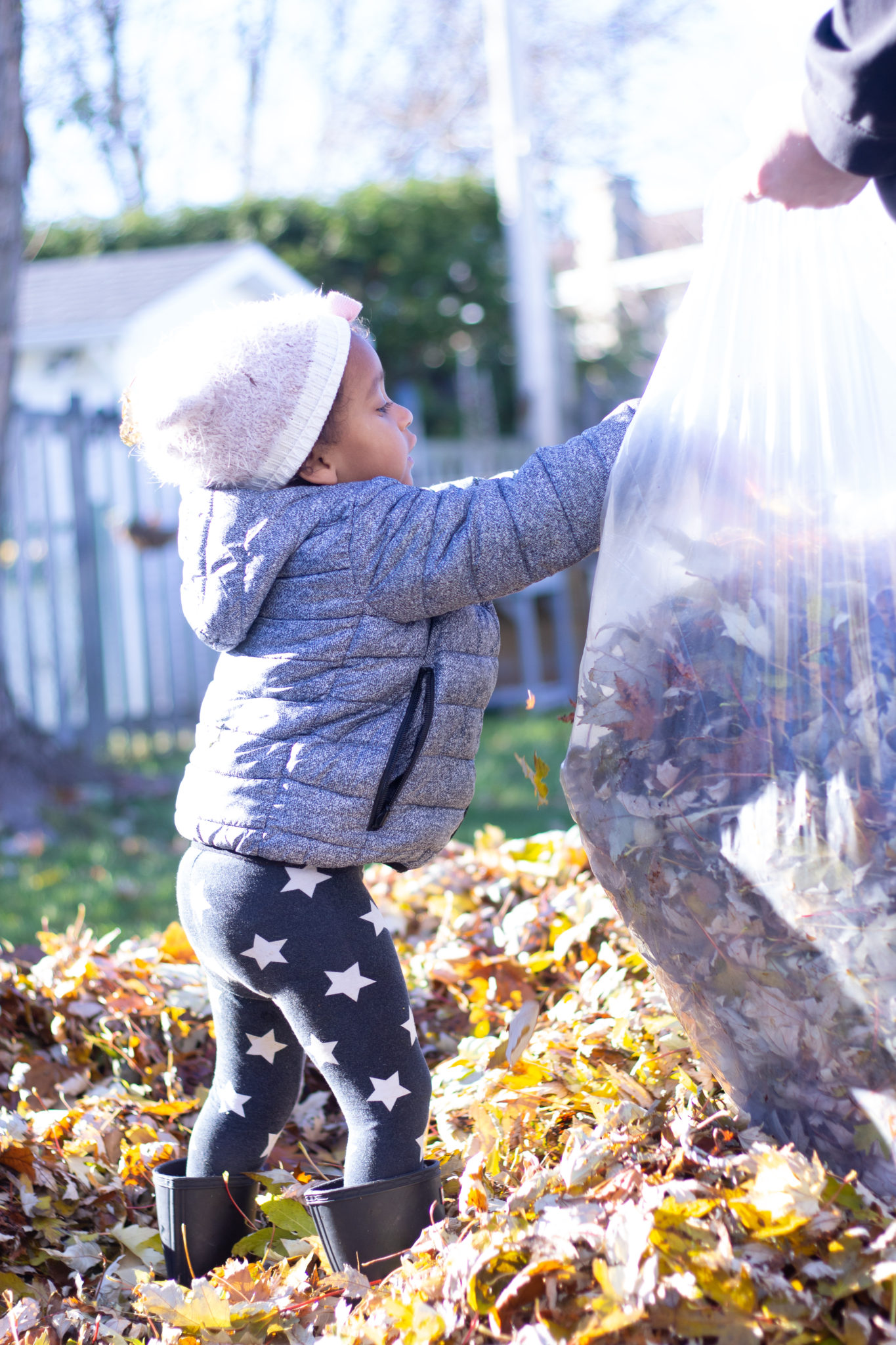 Now that all the winter prep tasks are done, we jump in the leaves one last time!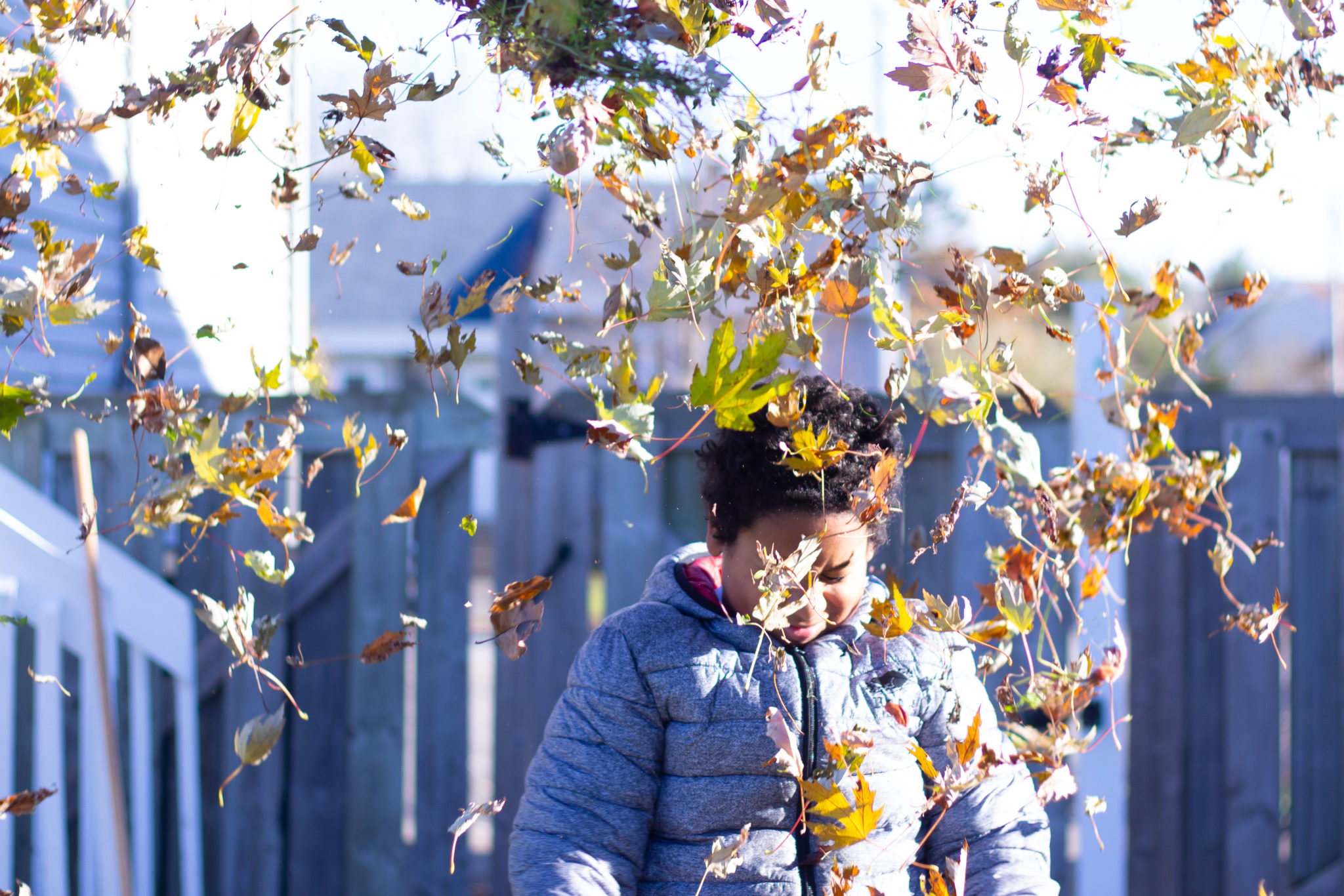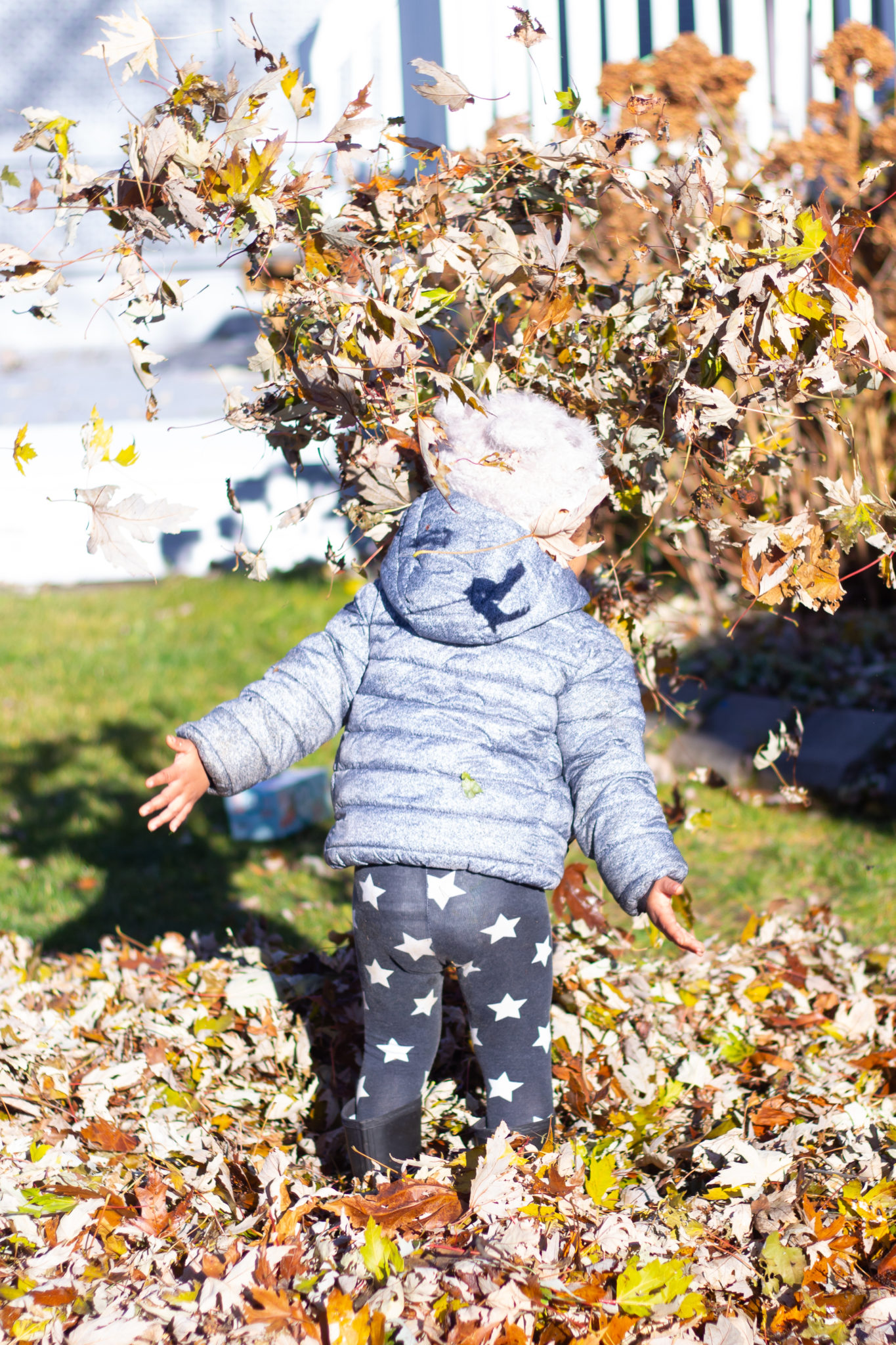 Do you get snow where you are? What are some other tasks you need to do to get your backyard winter ready?
Be sure you are subscribed so that you don't miss a thing!
Let's connect!