Hello, loves! We still have a couple of weeks left before pumpkin season, becomes "hot chocolate season." In the meantime, let us enjoy it by making these 7 mouthwatering pumpkin seed recipes.
7 Mouthwatering Pumpkin Seed Recipes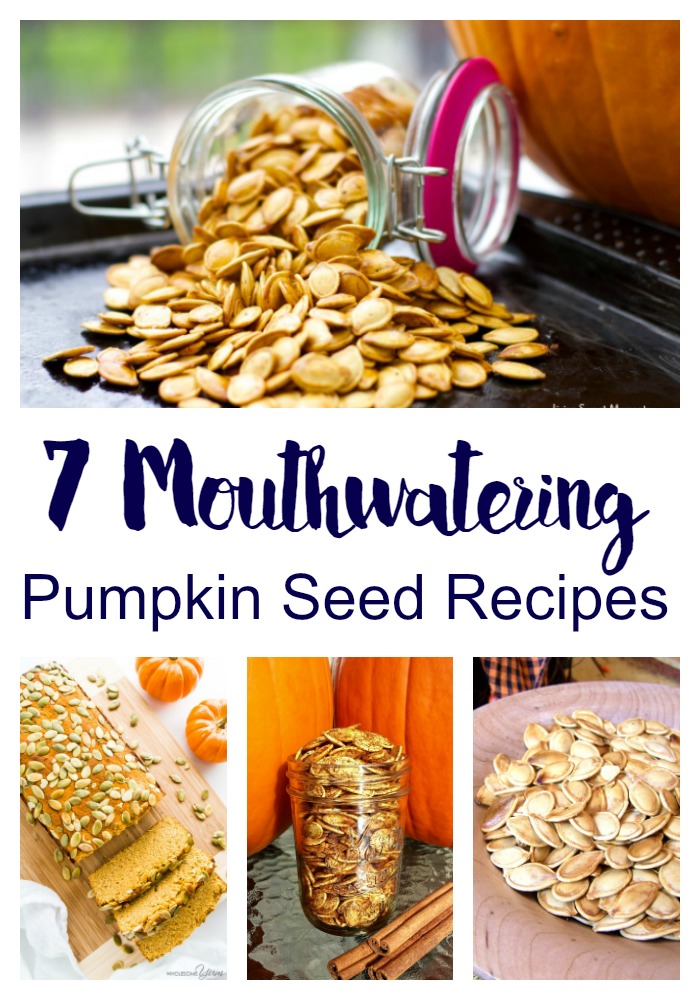 When I was pregnant with my son, I had this annoying issue where my mouth would just fill up with saliva, and the only thing that helped was saltiness.  Let's just say that I ate a LOT of pumpkin seeds when I was pregnant. But even when I'm not pregnant, I enjoy snacking on pumpkin seeds.
To celebrate pumpkin season, I've rounded up some of my favorite recipes that I found on the web.
The first recipe is the classic. It's also my favorite way to enjoy pumpkin seeds. Tiffany from Living Sweet Moments shares her simple recipe on her blog.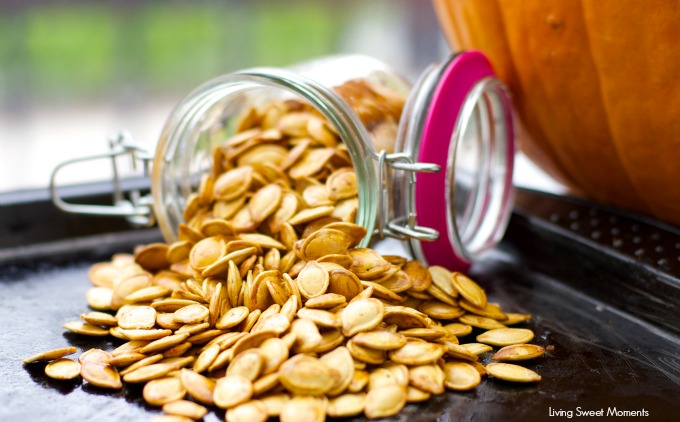 Her recipe reminds me a lot of the one that I made last year. So delicious! Want more roasted pumpkin recipes?
HouseWivesofFrederickCounty.com
SheWearsManyHats.com
What about some sweet pumpkin seed? Dylan from Phruitfuldish.com uses cinnamon, nutmeg, and ginger in her pumpkin seed recipe. Yumfest!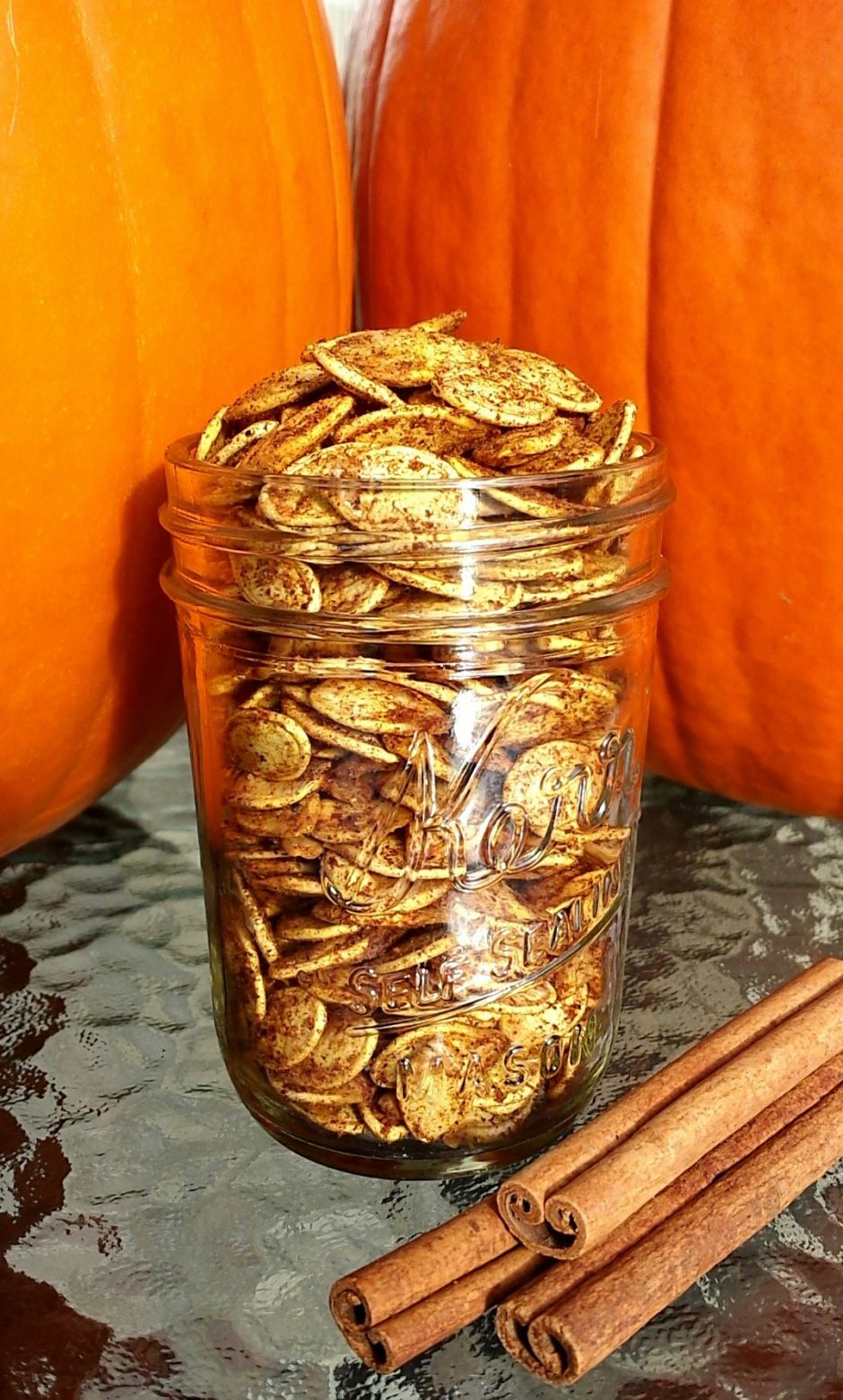 Need more?! Of course, you do! Chrysa from thriftyjinxy.com has a list of 10 delicious pumpkin seed recipe variations.
How about something unique and delicious with your pumpkin seeds? Rebecca from StrengthAndSunshine.com has two unique recipes. One if a pumpkin pie snack bites and the other one is a raw coconut pumpkin seed butter. Yum!! Maya from Wholesomeyum.com has a sugar-free pumpkin bread recipe that looks so moist and delicious.
There you have it folks, 7 mouthwatering pumpkin seed recipes. That was WAY more than 7. You're welcome!
Do you enjoy pumpkin seeds as much as I do? What's your favorite pumpkin seed recipe? I love to hear from you!
Subscribe for more mouthwatering recipes.
Let's connect!