Happy November my lovelies! I'm so excited to share this quick and simple pumpkin seed recipe with you all. This year we got to celebrate Halloween in a new home with new neighbors. We got to carve a HUGE pumpkin and pass out candies. The Little Man had a great time playing dress up and collecting a lot of candies.
Easy Pumpkin Seed Recipe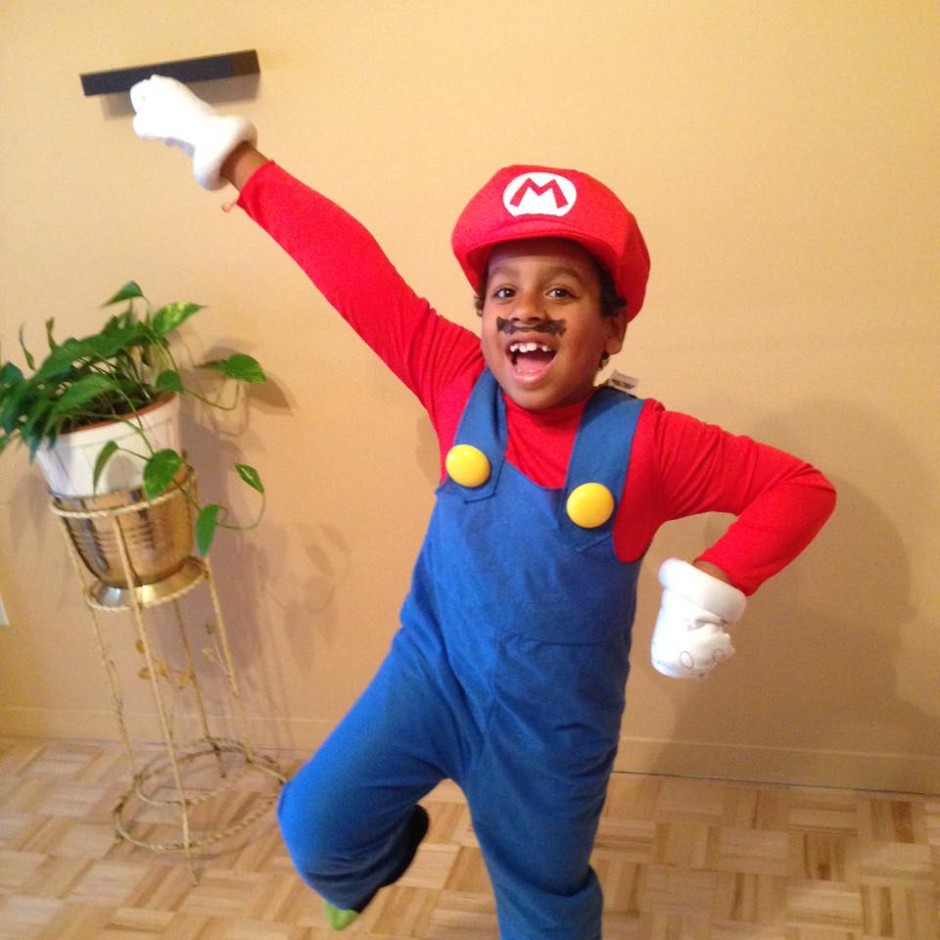 We seriously have enough candy to open our own candy shop!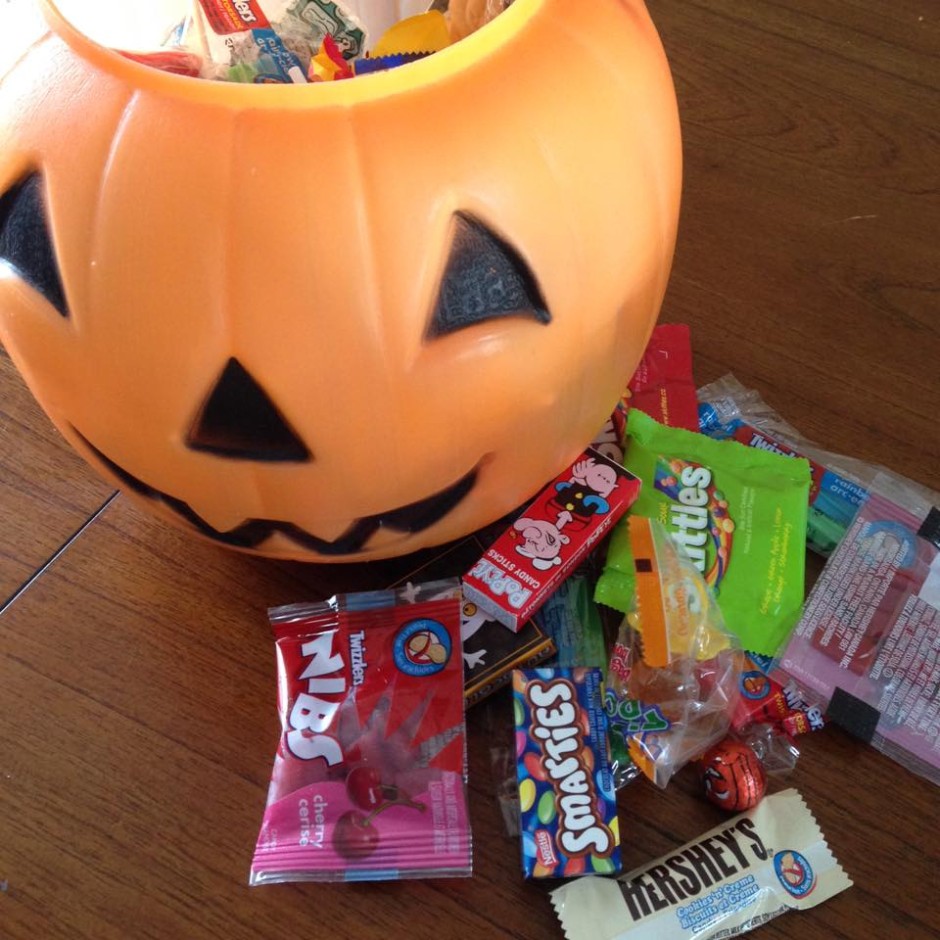 This year's pumpkin carving was done on Periscope (be sure to follow me @ladymarielle for more fun family scopes). It was so much fun!
Here's our pumpkin!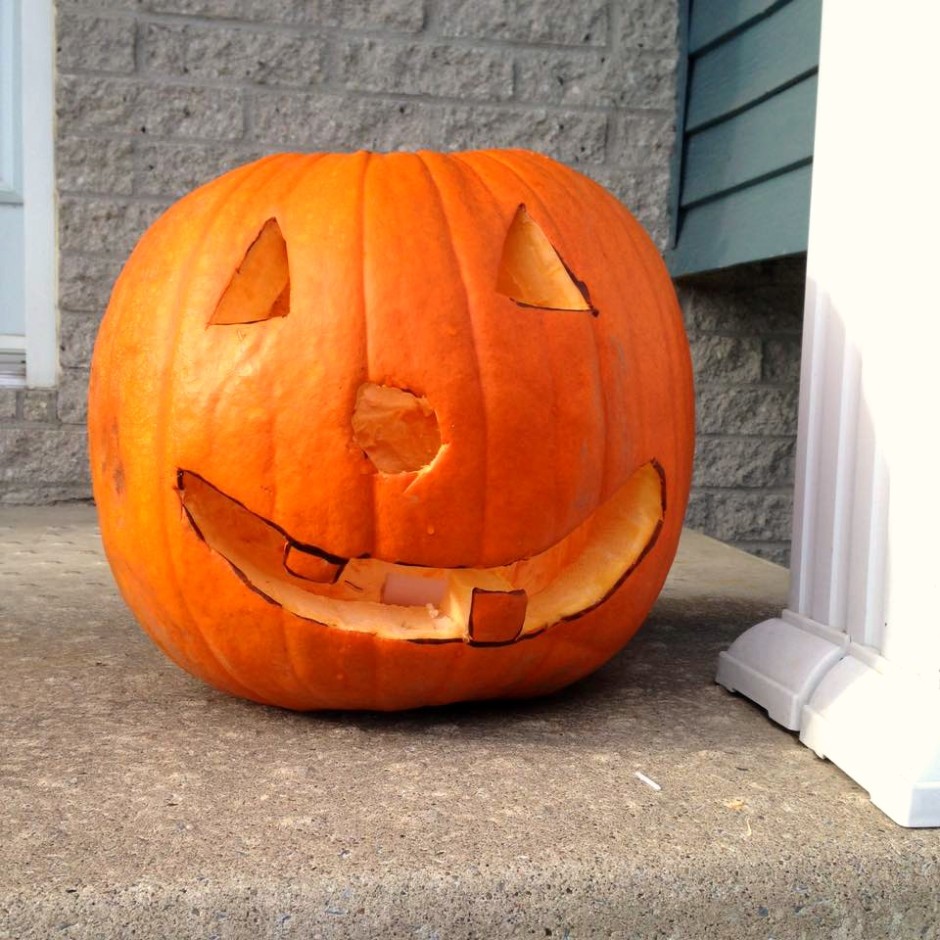 Big thanks to the hubby and the Little Man for their hard work.
What do you get when you carve a big pumpkin? Pumpkin seeds, lots of it! So today I want to share a quick and simple way to enjoy those delicious seeds.
What you will need:
1. Pumpkin seeds (washed)
2. Olive oil
3. Salt
Preheat oven to 400 degrees. Add the pumpkin seeds in a pot with some water and salt (to your taste). Boil for about 8-10 minutes on medium heat.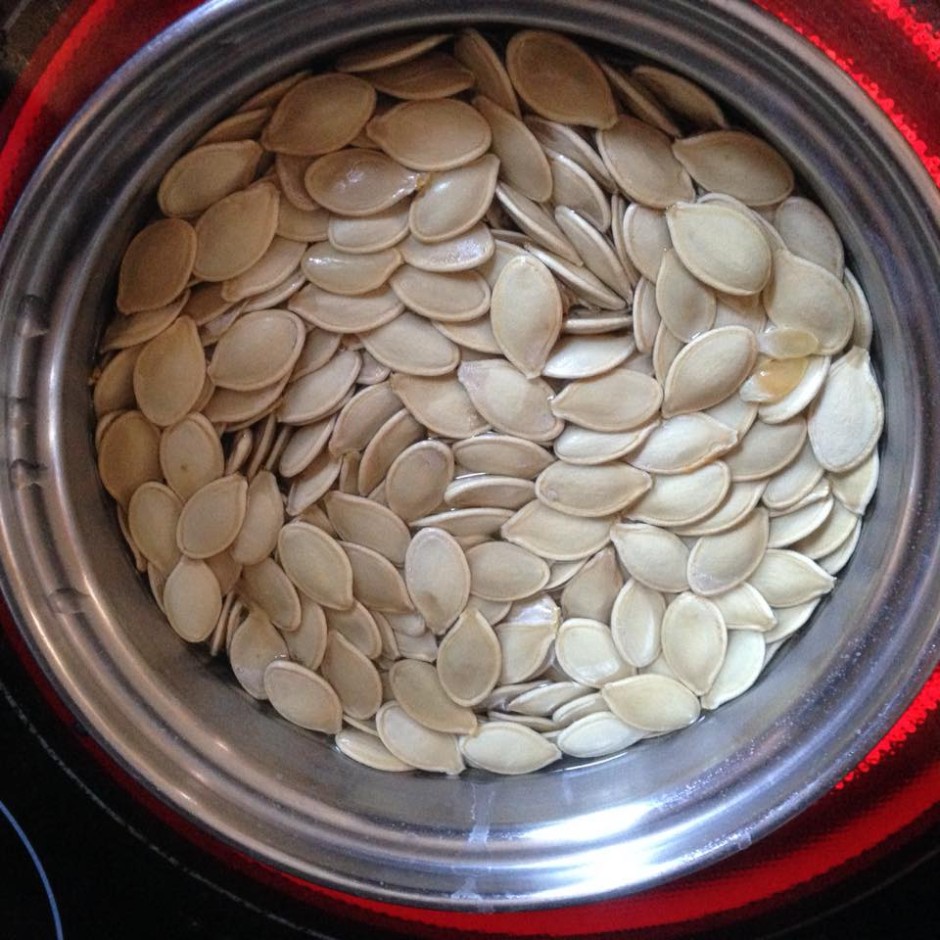 Remove from the water and drain. Use olive oil to grease a baking pan. Spread the pumpkin seeds evenly in a single layer. Bake for 10 minutes but keep an eye on them to be sure they do not burn. Remove from oven and let it cool down.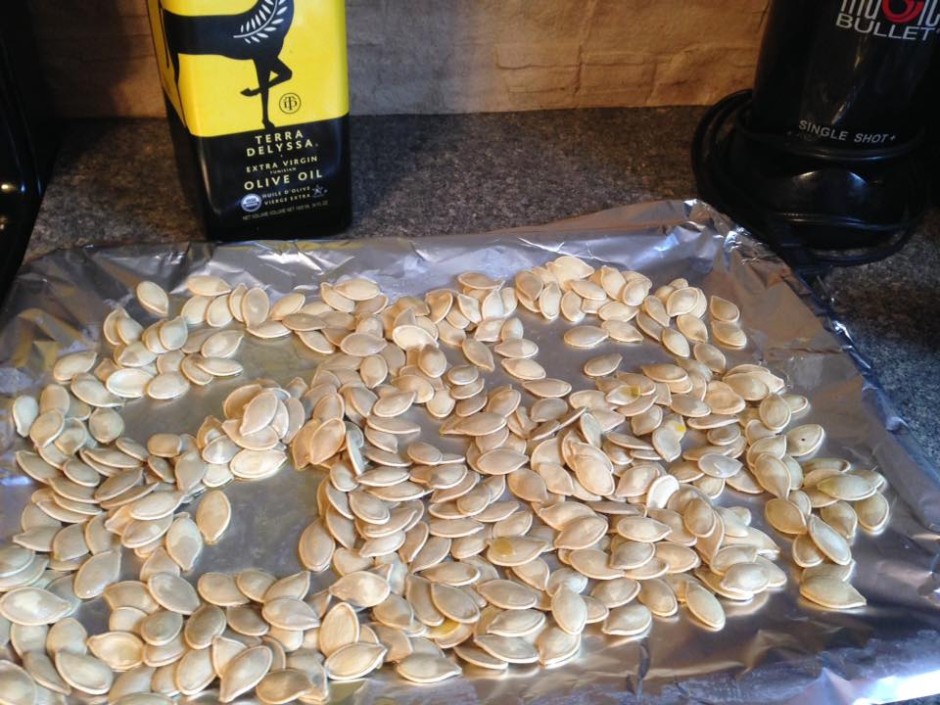 Enjoy the deliciousness!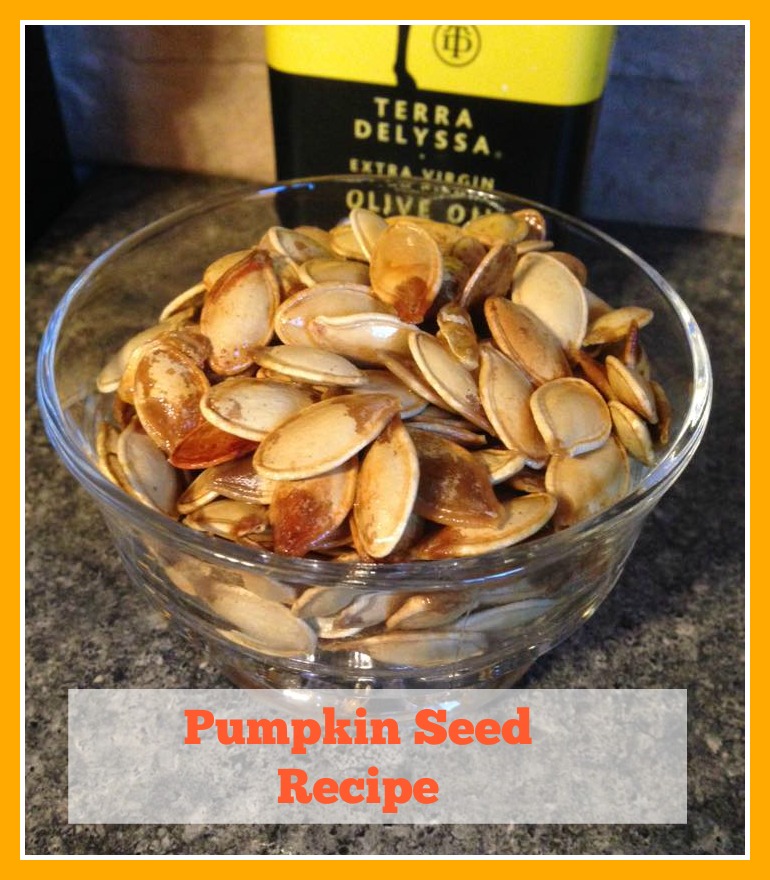 Simple enough right? If you still have your pumpkin seeds, give this quick recipe a try and let me know how it turns out!
There are lots of fun recipes for baking pumpkin seeds, but I wanted to keep it quick and simple. Let me know how you enjoy your pumpkin seeds. I love hearing from you all!
Don't forget to follow me on Instagram where I share lots of fun family pictures. Be sure to subscribe to my blog for more fun recipes.
Let's connect!