Let's be real; there is nothing exciting about dental hygiene. For a toddler, if it doesn't involve dirt and throwing things around; it's not worth their time. So, how do you get a toddler excited about something that is necessary for them? You make it fun. I just happen to have three tips that work great for my daughter, and I wanted to share them with you.
3 Tips To Getting Your Toddler Excited About Dental Hygiene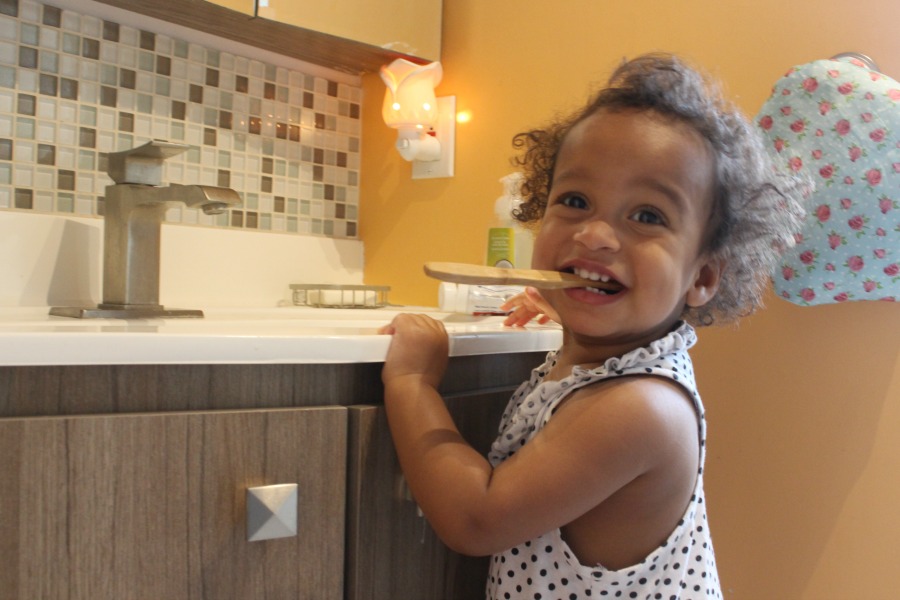 This post is in collaboration with The Humble Brush Co.
Entertain them
What toddler doesn't like music? My toddler loves to boogie down. Whenever she's fussy about brushing her teeth, I sing her a song. It's a quick her to distract her so that I can get her teeth cleaned as fast as possible. Next time your toddler is refusing to clean their teeth, try singing the "brush, brush, brush your teeth" (using the melody to the "Row, Row, Row Your Boat" song).  This technique works like a charm with my daughter.
Make them feel independent
My daughter is a sweet girl, but there are a few things that can turn her into a mini demon and me brushing her teeth for her is one of them. I found out early on that the best way to deal with this is to let her brush her teeth first and then do it for her.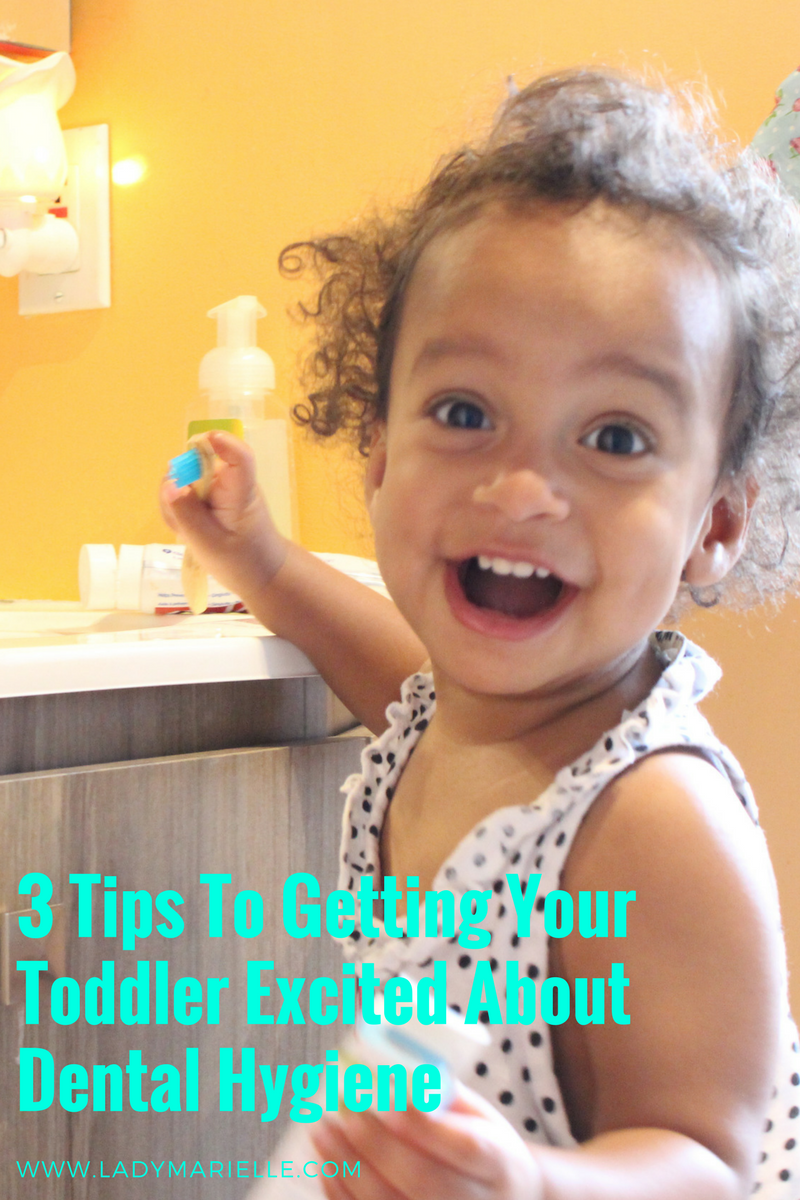 Be an example
My toddler always tries to imitate what I do. One of the ways that I get her to brush her teeth without any issue is by brushing my teeth at the same times as her. Another trick is to have an older sibling brush along with them.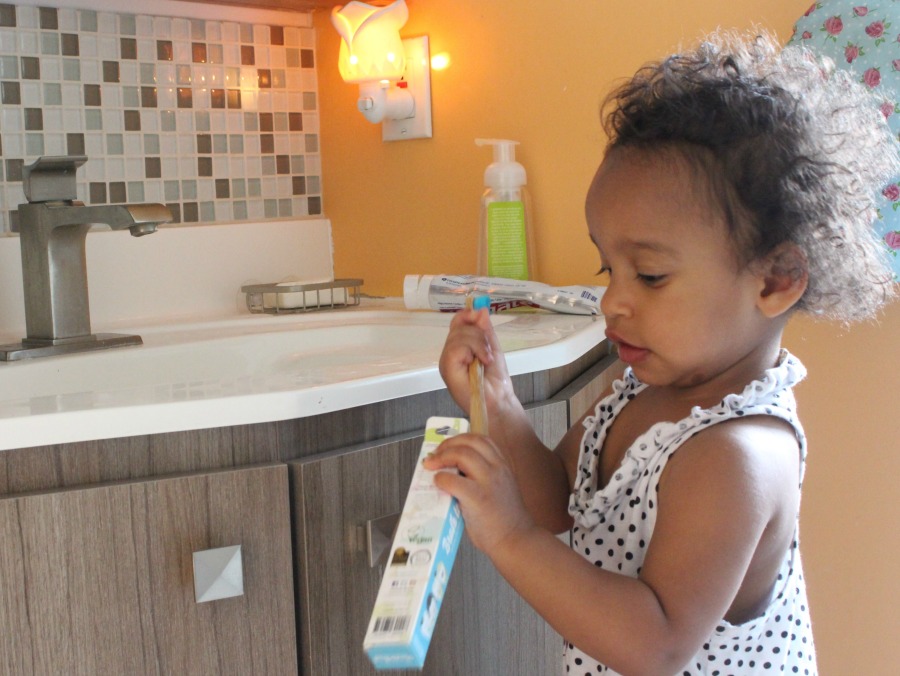 Bonus: Let your toddler pick out their toothbrush.
About Humble Brush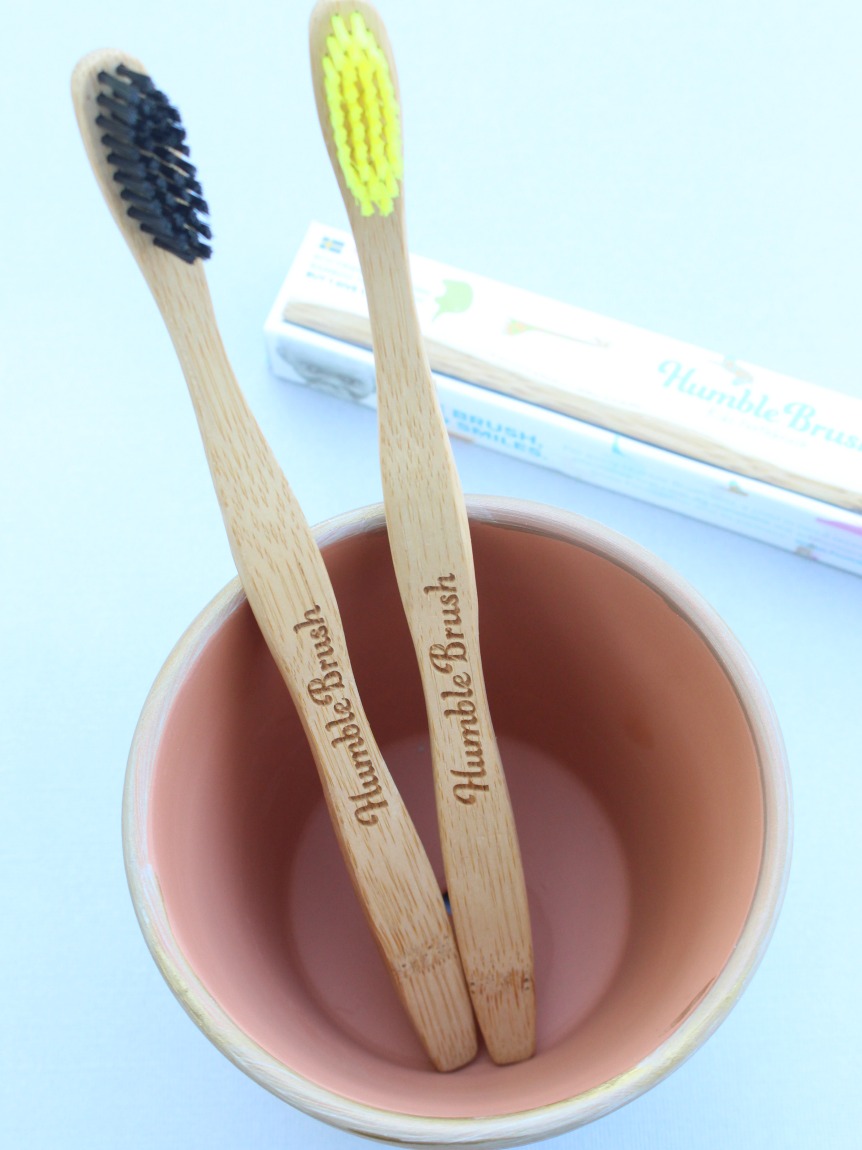 A few weeks ago, The Humble Co. sent brushes for me to review on the blog. They even sent a toddler size toothbrush for my daughter. It is now her favorite toothbrush.
What got me excited about this company is that they give back. I love working with brands that such as the Humble Co. Every Humble Brush that is sold will help children in need participate in a comprehensive preventive oral care program. The Humble Brush is made out of naturally sustainable bamboo, and they are 100% biodegradable.
Connect with The Humble Co. on Facebook and Instagram to get news and update on their amazing charity.  You can also connect with them online to see how you can help do your part to reduce your environmental footprint.
I hope my tips for getting toddlers excited about dental hygiene are useful to you. Don't have a toddler but know someone that does? Share this post with them. Have an older child that you need to get excited about brushing? Check out the crazy ways that I use to get my son to brush his teeth.
Be sure to subscribe to my blog for an update when a new post is live!
Let's connect!