I've never been good at following a strict diet. Especially where I have to limit myself from a specific food. Which is why I was thrilled to read and review Clean Enough by Katzie Guy-Hamilton. Today I'm sharing a super delicious and easy to make tropical smoothie bowl recipe along with my review on the cookbook.
Tropical Smoothie Bowl Recipe | Clean Enough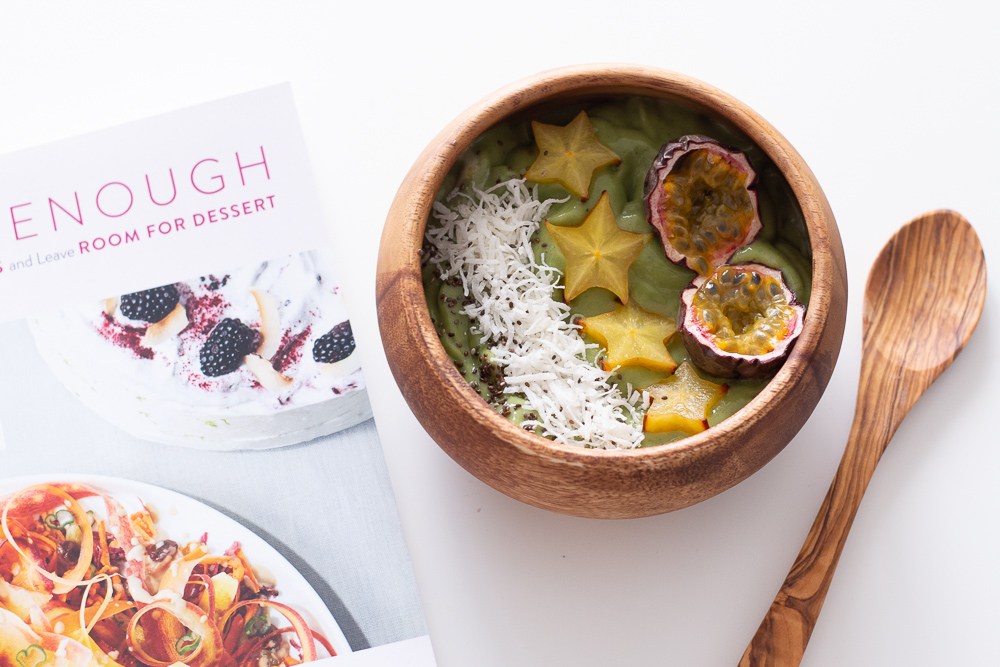 I'm a huge fan of smoothie bowls! They are super quick, delicious, and can be quite filling! Smoothie bowls are especially good when I'm craving something sweet. This tropical smoothie bowl is so refreshing.
Ingredients
For the smoothie
2 cups of frozen mangoes
Coconut milk (or non-dairy liquid of your choice)
Ice (if using fresh mangoes)
1 tablespoon of honey (optional)
For garnish
Tropical fruits of your choice for garnishing. I went with passion fruits and star fruits.
Chia seeds (optional but so good for you)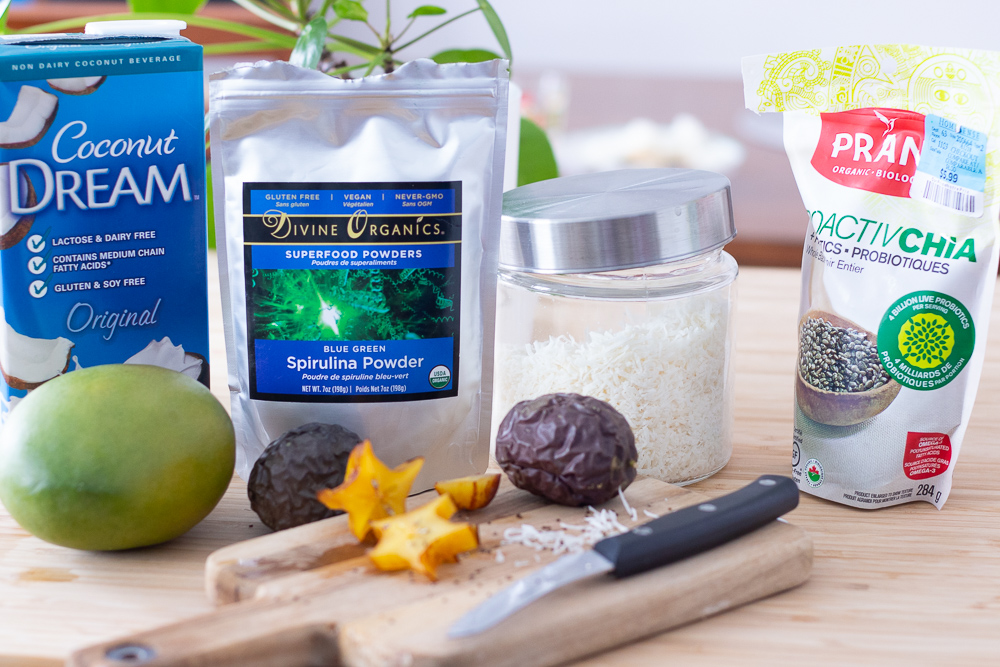 Directions
Blend the mangoes and coconut milk and the honey together until smooth
Sprinkle the Blue-green spirulina powder and blend until green.
Pour your mixture in a bowl
Add your toppings
Enjoy!
See? Easy! I could eat this every day. I recommend using fresh mangos that you freeze because they taste so much better in my opinion.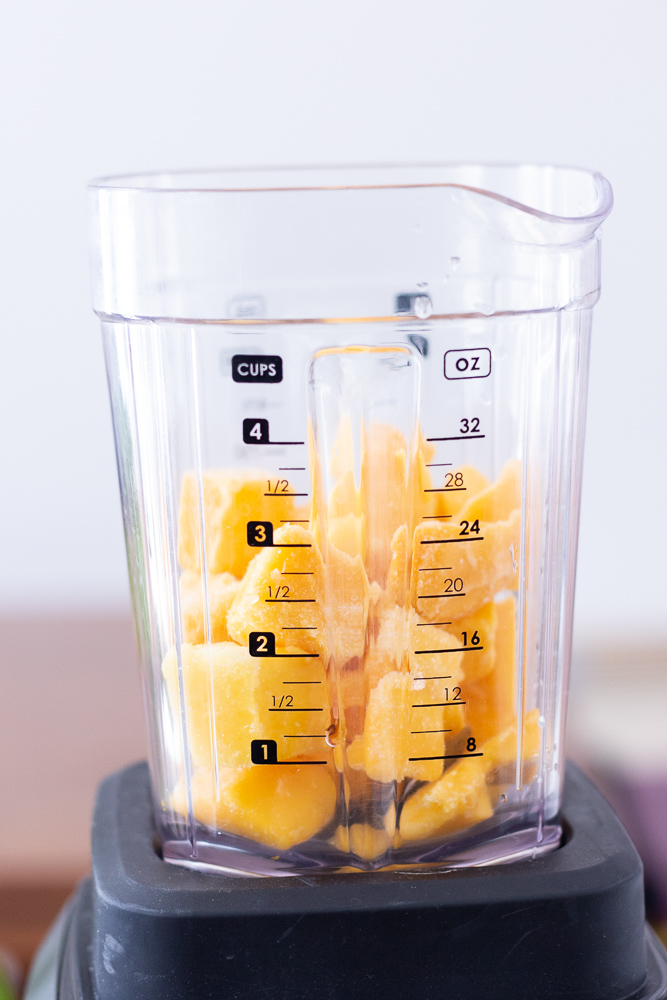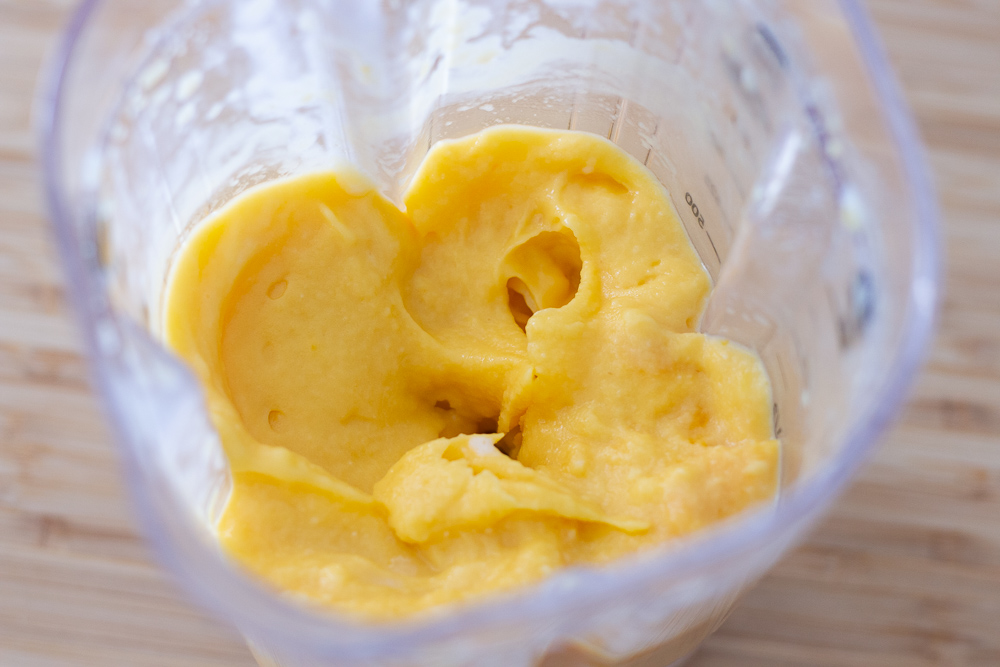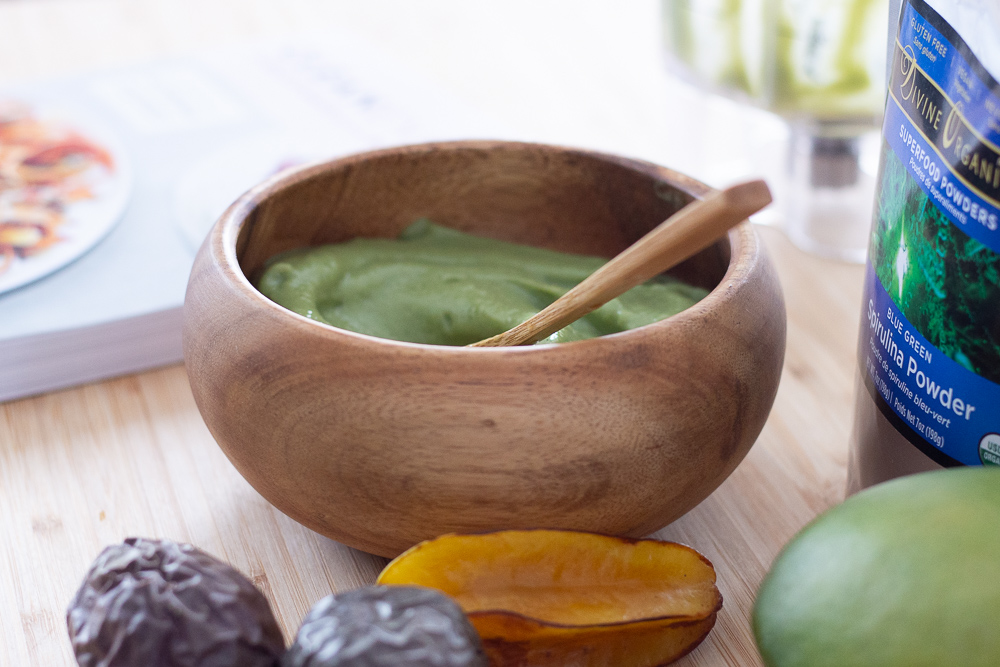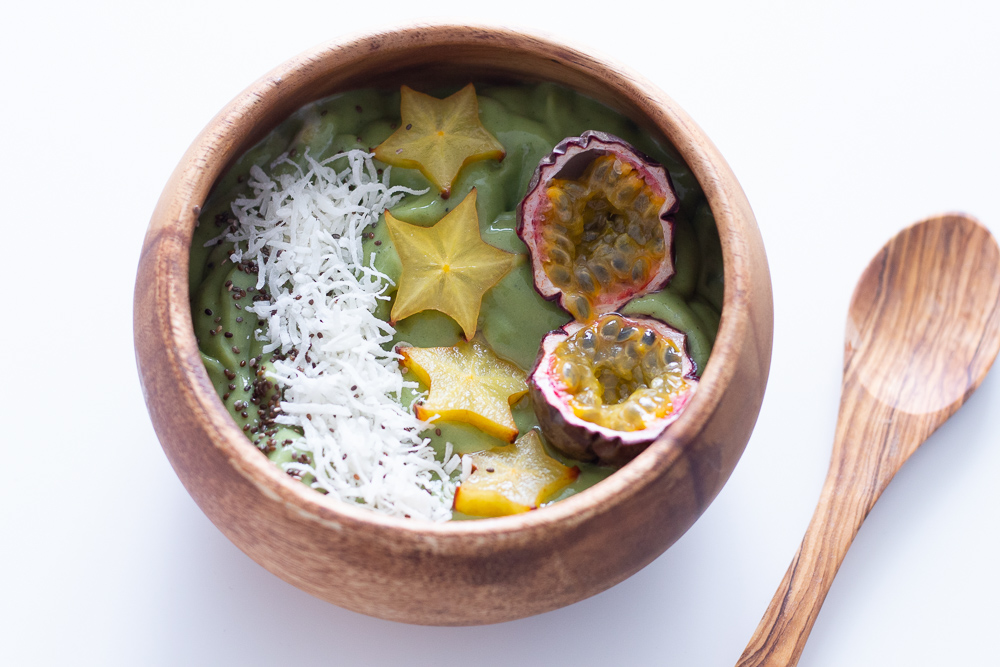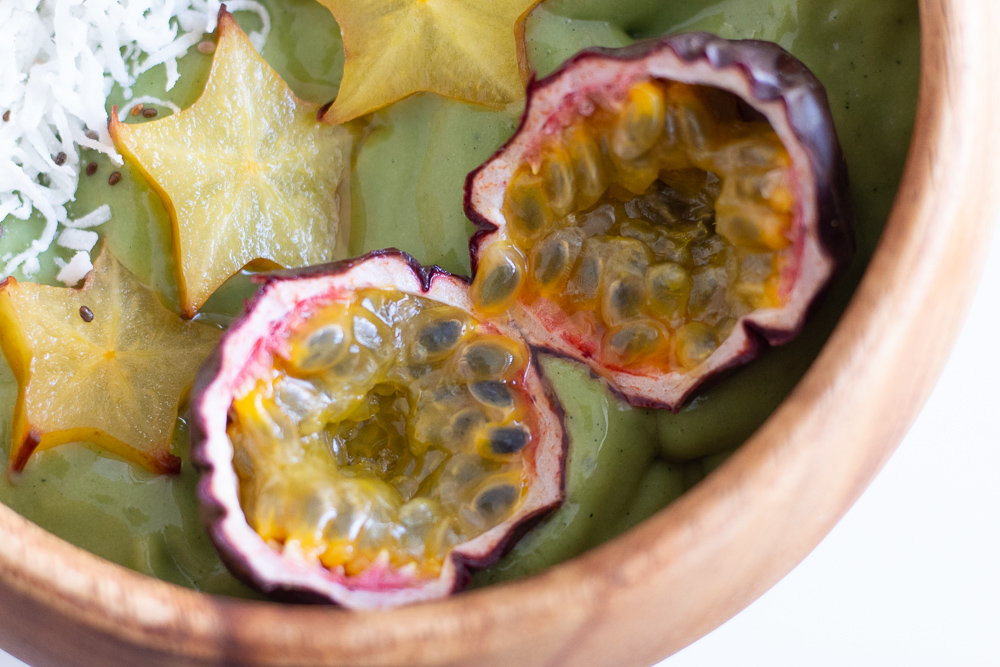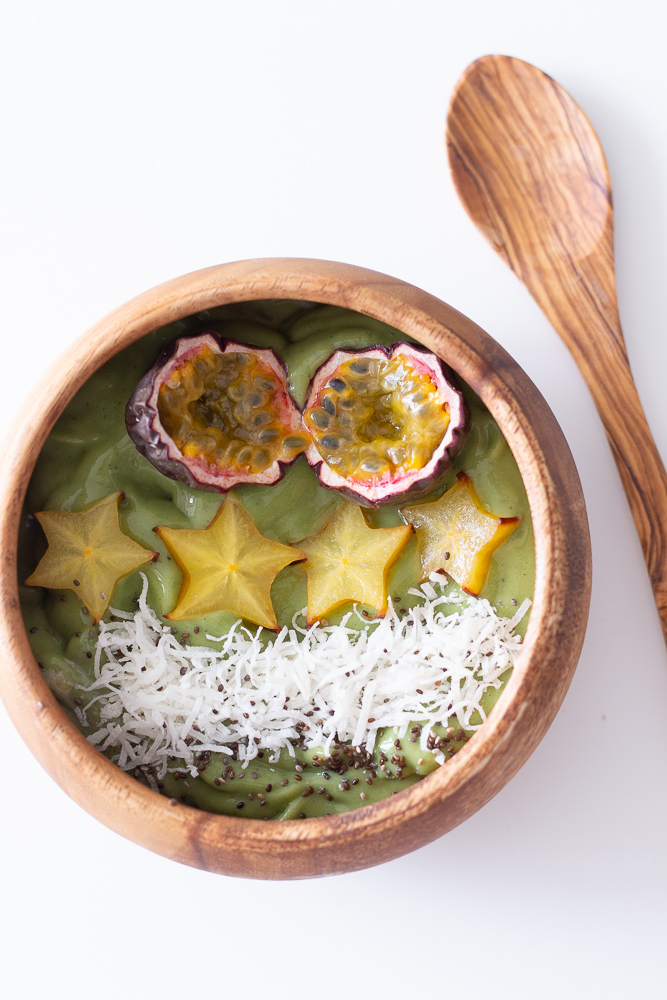 PIN IT!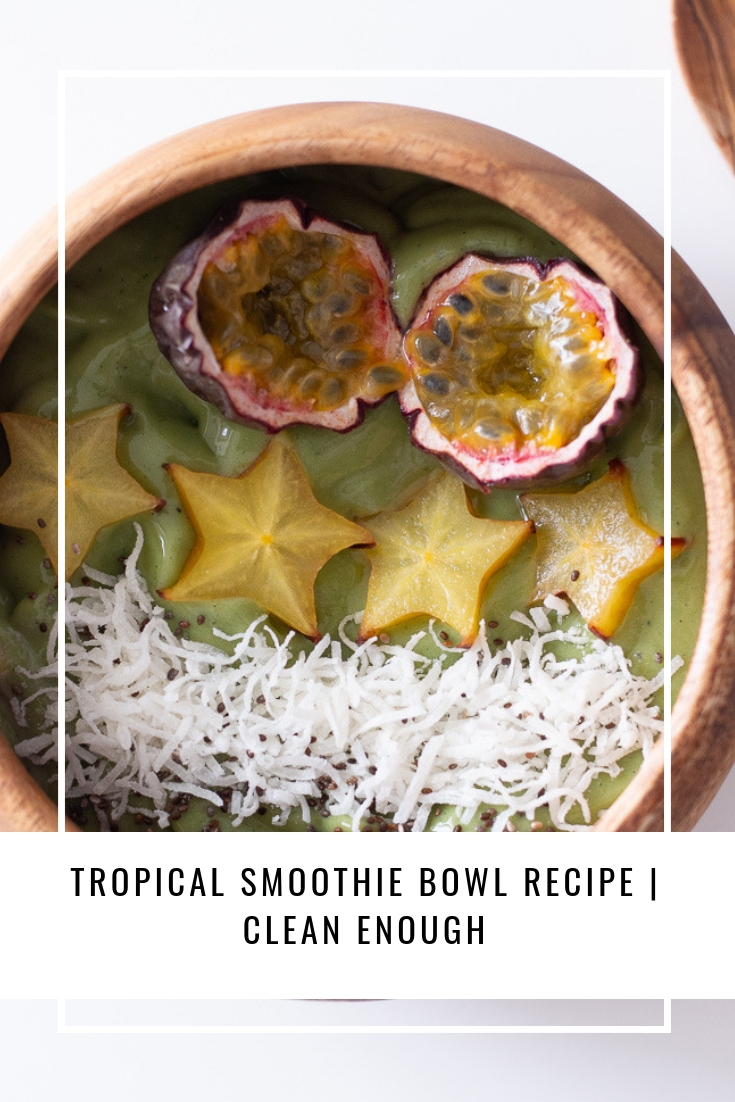 Clean Enough
The cookbook is written by Katzie Guy-Hamilton. She's the food director for the Equinox Fitness chain and a pastry chef. Her cookbook is packed with over 100 recipes that are both delicious and good for you.
Clean Enough supports an inclusive approach to food freedom and personal empowerment with nutrition
I love Katzie's simple approach to clean eating. She uses fresh ingredients in her recipes and easy to recreate. Clean eating is not always easy, and it's great having a book I can refer to for meal inspirations.
Clean Enough has a delicious smoothie recipe that uses frozen carrots, mangoes, peach, and spinach! I'm looking forward to giving it a try!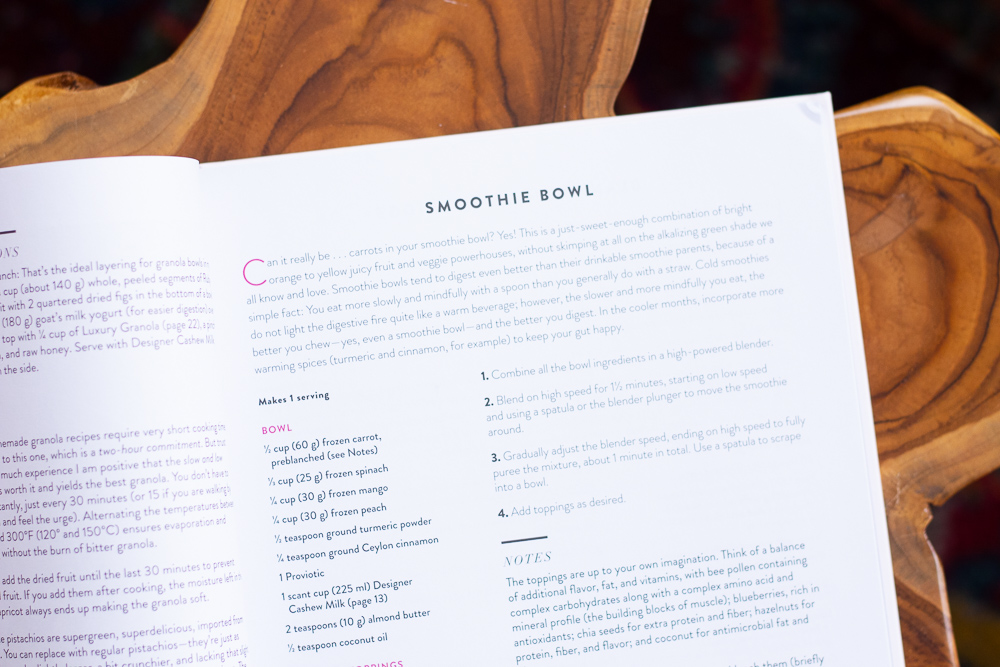 Do you like making smoothie bowls? Do you have a favorite one for me to try? I hope you will give my tropical smoothie bowl a try!
You can pick up a copy of Clean Enough HERE.
Be sure to subscribe to my blog for an update when a new post is live!
Let's connect!