If you are on my Instagram, then you might have seen pictures of my daughter with many little snuggle buddies. She loves them. Mostly because she enjoys drooling on them. I honestly love that she loves snuggle buddies. My son wasn't into them when he was a little. So imagine how excited I was when learned about Cuddle + Kind. Today I want to talk to you about cuddle + kind and their adorable knit dolls. Not only are they soft and cuddly, but each doll sold means 10 meals is provided to feed children in need across the world.
Cuddle + Kind: Knit Dolls

1 doll = 10 meals
Pretty awesome, right?! I'm amazed by their story. What really got me though is that the are also helping feed children in Haiti. Being Haitian myself, I was really moved by what they are doing for these kids.
About Cuddle + Kind
Cuddle + kind is on a mission to feed 1 million children. And you can help them by ordering your very own cuddle + kind knit dolls. You can choose which of the two size knit dolls you want. What I love is that these dolls make for awesome gifts AND you are providing 10 meals to kids in need. Pretty cool right? You can read more about their story here. You also help by spreading the word about their mission.
About the dolls
The cuddle + knit dolls are handcrafted by artisans in Peru. They are super cute and soft. They are made with non-toxic materials. There are currently 9 different dolls to choose from, and each doll comes in two sizes (13″ and 20″). I was torn between Pearl the mermaid and Chloe the bunny. Both of those dolls are so cute.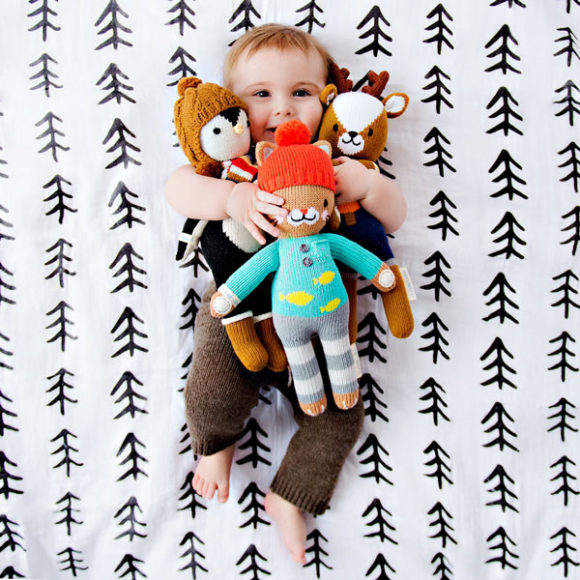 So tell me, which one of those dolls do you think I should get for the Little Lady? Which one is your favorite?
Can't wait to get one of those knit dolls for my daughter. Be sure you are following me on Instagram to see which one I end up getting for her.
Please subscribe to my blog for updates.
Visit cuddle + kind and shop for a great cause.
Connect with them via Facebook and Instagram.
**Disclaimer: Powered by BrandBacker.