As I'm sitting here stress eating on leftover Halloween, something dawned on me. Why is there so many freaking Rockets in this pile? It would appear that we got a LOT of Halloween candy rejects this year. Because I'm running out of ideas for a blog post (dang you writer's block), I thought it would make a fun post to see which Halloween candy made the reject list.
Top 7 Halloween Candy Rejects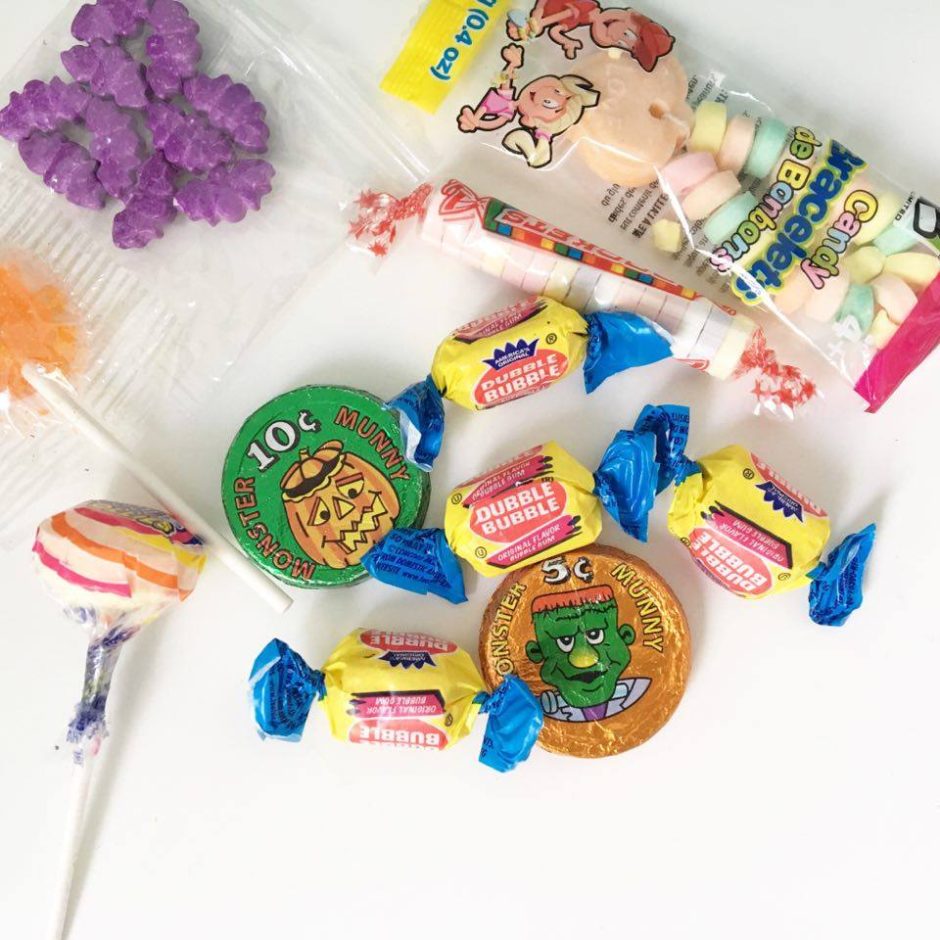 I only picked the top 7 Halloween candy rejects. Let me know if you agree.
Rockets. When I was a kid I used to refer to them as "pills."
Double Lollies. This reminds me of chalk. Don't ask me why I know what chalk tastes like….
Orange lollipop. Like, why? Who eats orange lollipop?! My favorite is the red ones, but they had NONE in our pile this year. Booo!
Dubble Bubble. Like eating rubber.
Candy necklace/bracelet. Again, who came up with this??!
Random no-name chocolate (with the crispy wafers inside…yuck!)
Candy corn. Thankful, we didn't get any of those abominations!
Bonus Reject: Black licorice!! Do they even make them anymore? I haven't seen them in years!
I think that is it. Can you think of other candies that should be on the reject list?  I love to hear from you!
Subscribe for updates.
Let's connect!