My toddler loves being outside. Everyone that reads my blog knows this lol. She always has her shoes and jacket ready for an adventure. I love that about her and hope it stays that way. Today I wanted to share some fun outdoor activities along with a smarTfold™ trike review & giveaway.
Toddler Approved Outdoor Activities & smarTfold™ trike Giveaway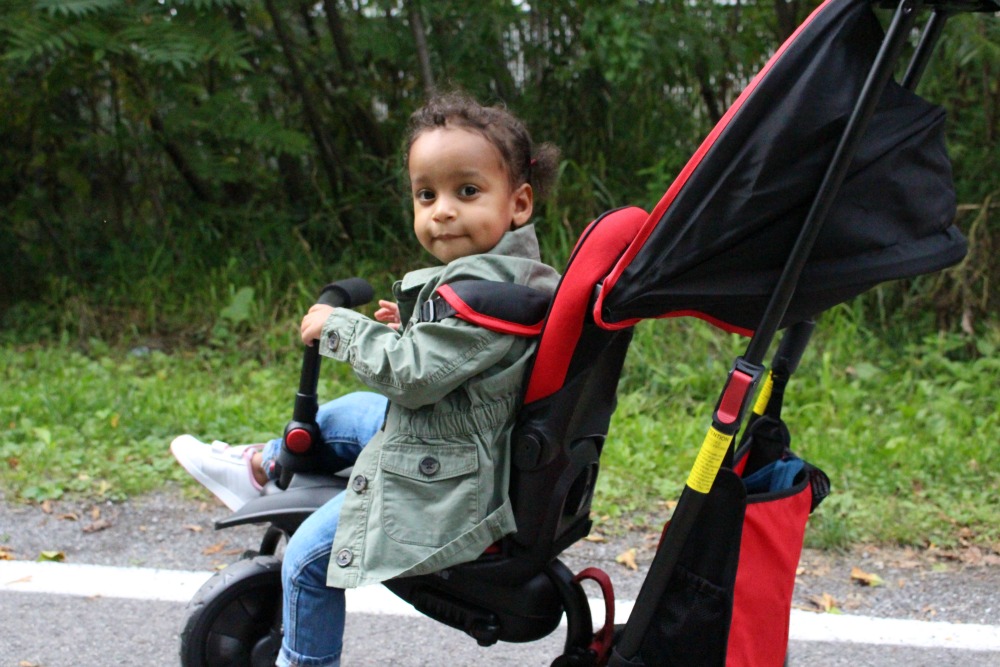 This post in collaboration with smarTrike
A trip to the park.
I don't know many toddlers that don't get excited about going to the park. I think it's the sand!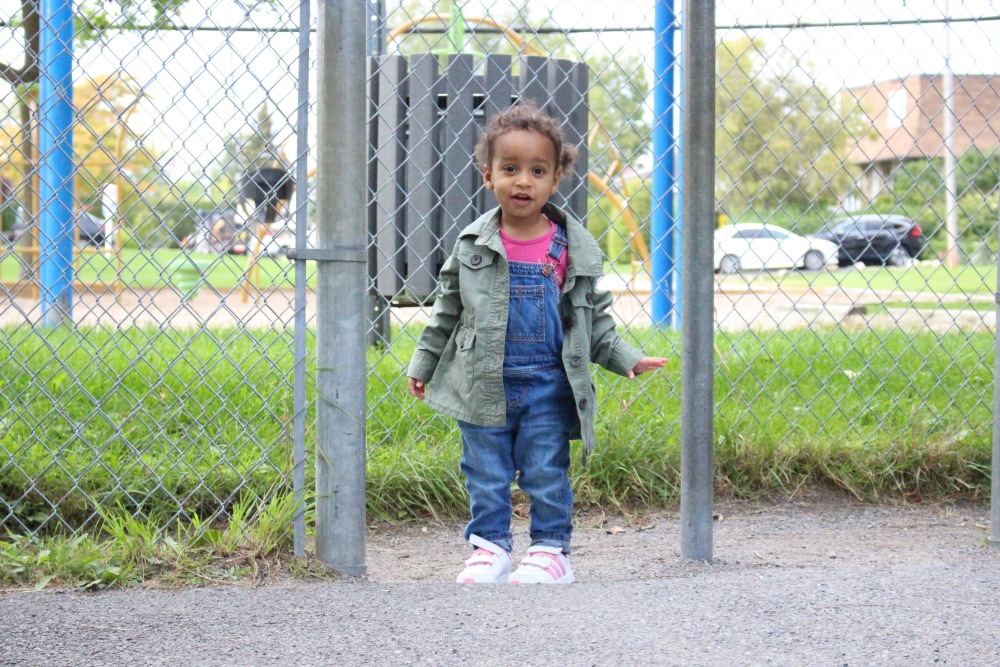 Rock collecting.
Pretty much anything that involves dirt and grass is "exciting" for her. This is a tough one for me! To avoid losing my mind when she suddenly wants to gather rocks from the entire neighborhood, I always carry hand wipes when we go out.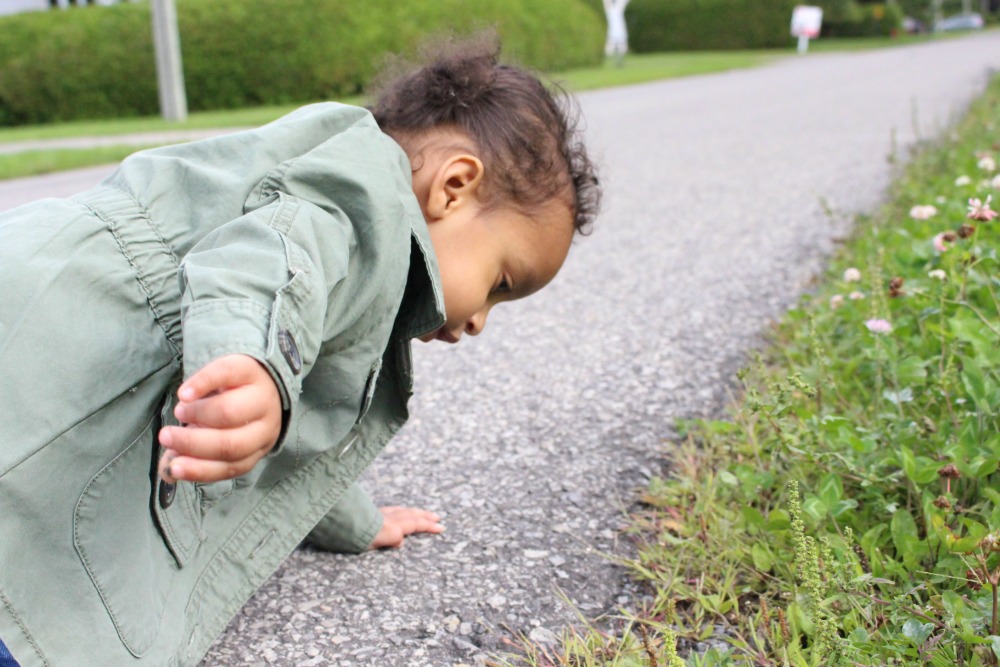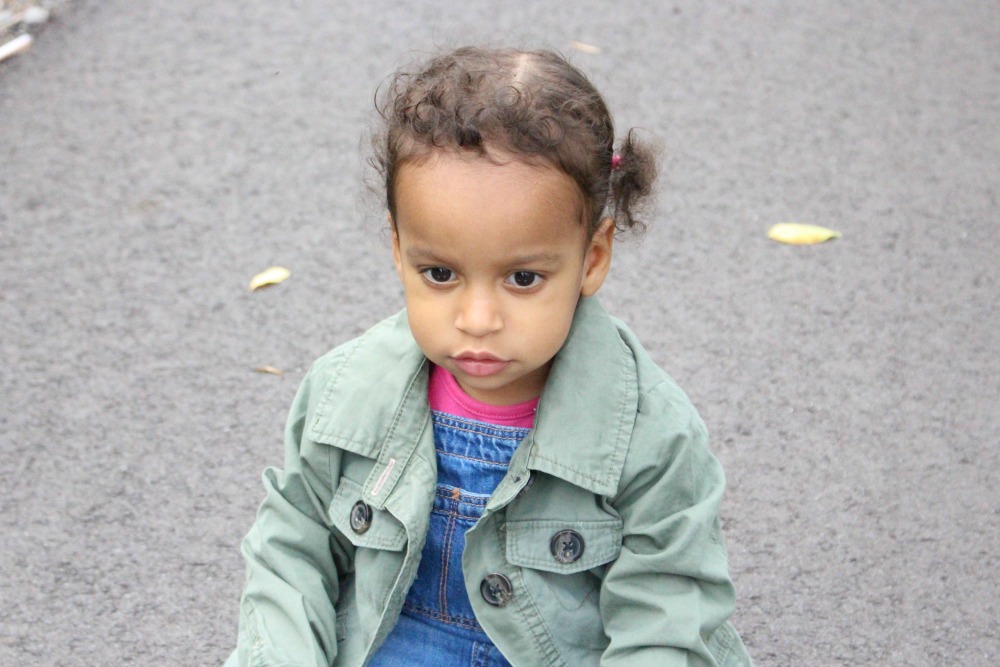 Jazzy's face when I tell her she had enough rocks! 
Not sure what Jazzy calls this one but it involves the neighbor's cat.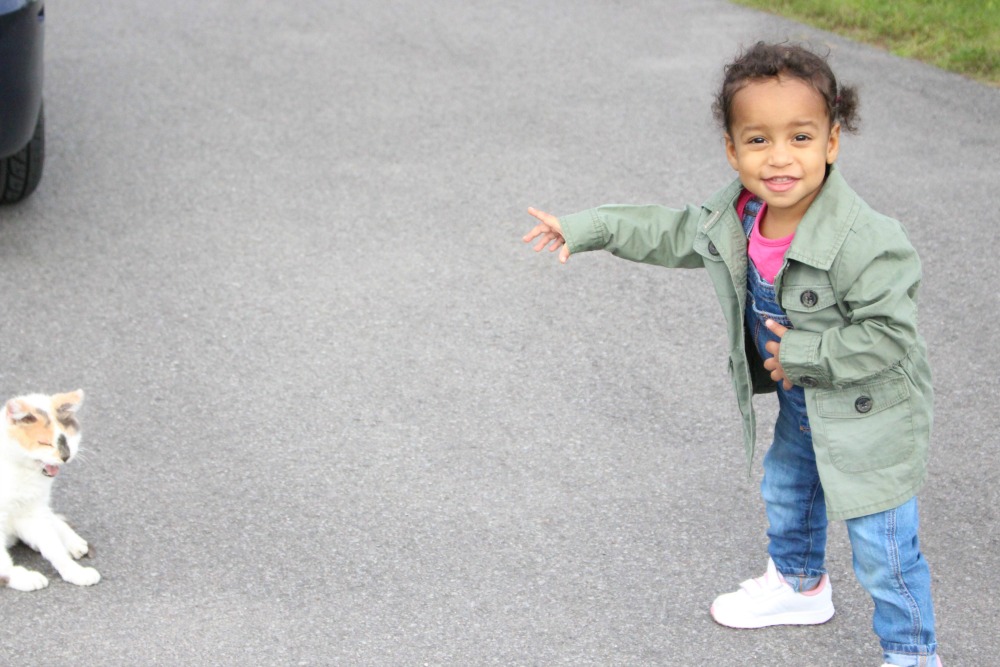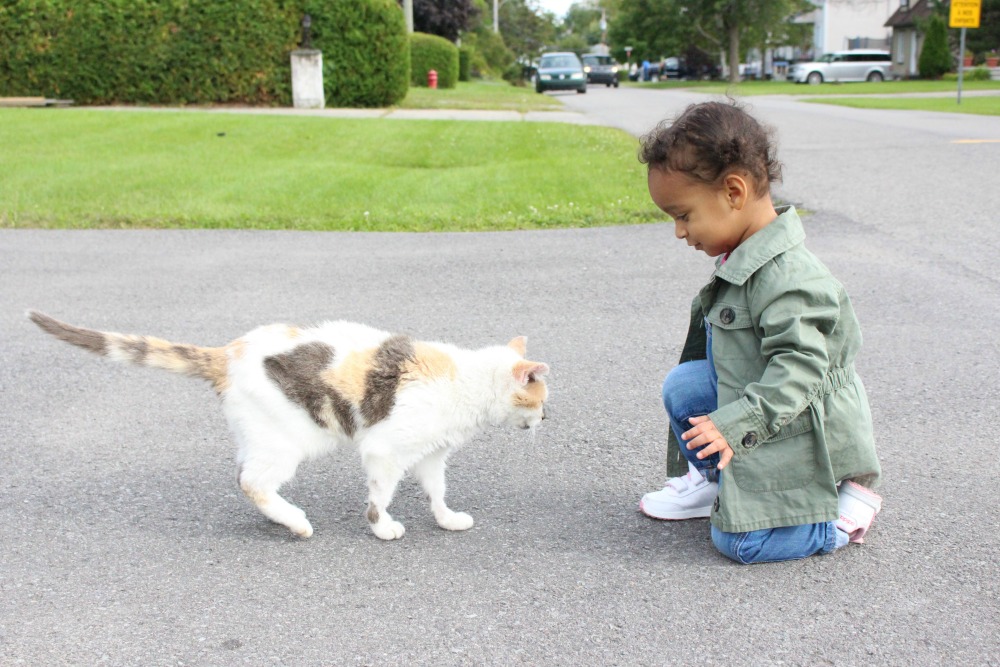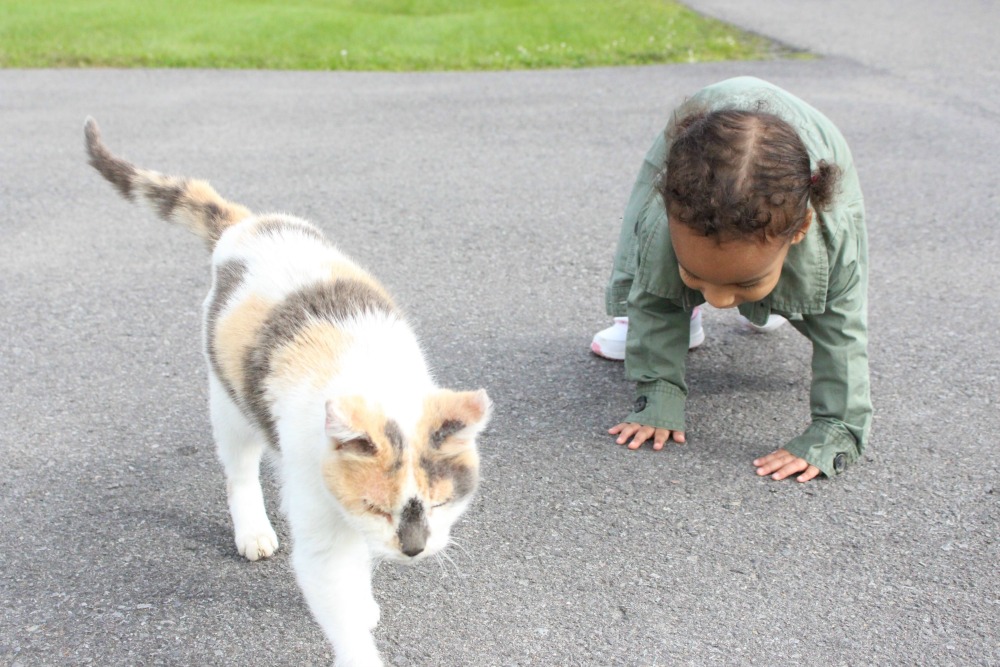 She could spend HOURS filling buckets up with water and dumping it all on the ground. This is a fun activity she enjoys doing alone.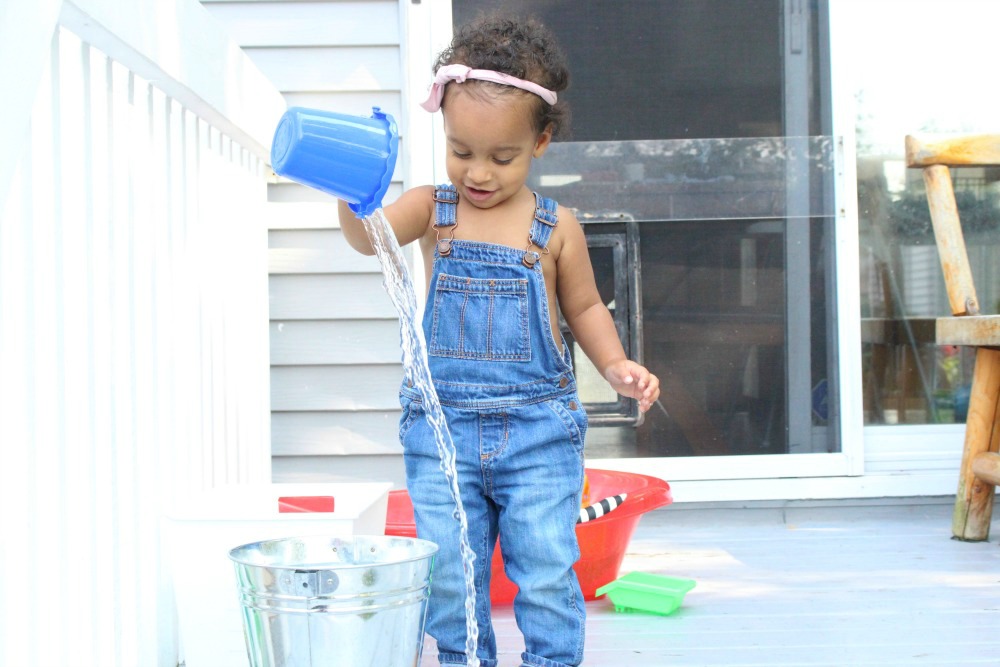 Exploring the neighborhood on her cool new smarTfold™ trike.
This is the perfect way to enjoy a trip to the mailbox, a trip to the park and just exploring around town. The smarTfold™ trike is similar to a stroller except that it changes as your child grows.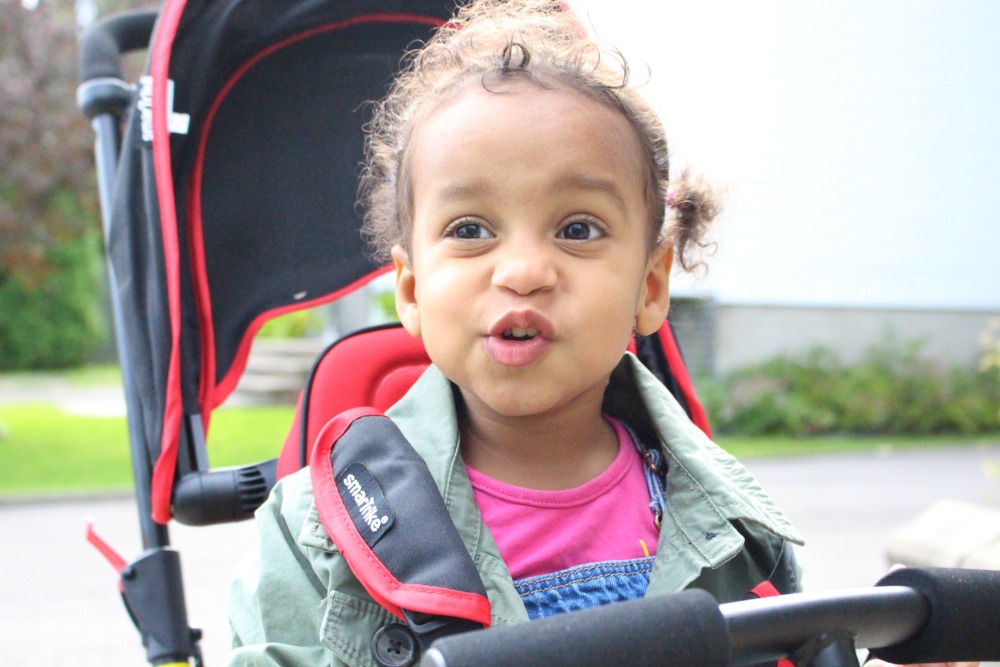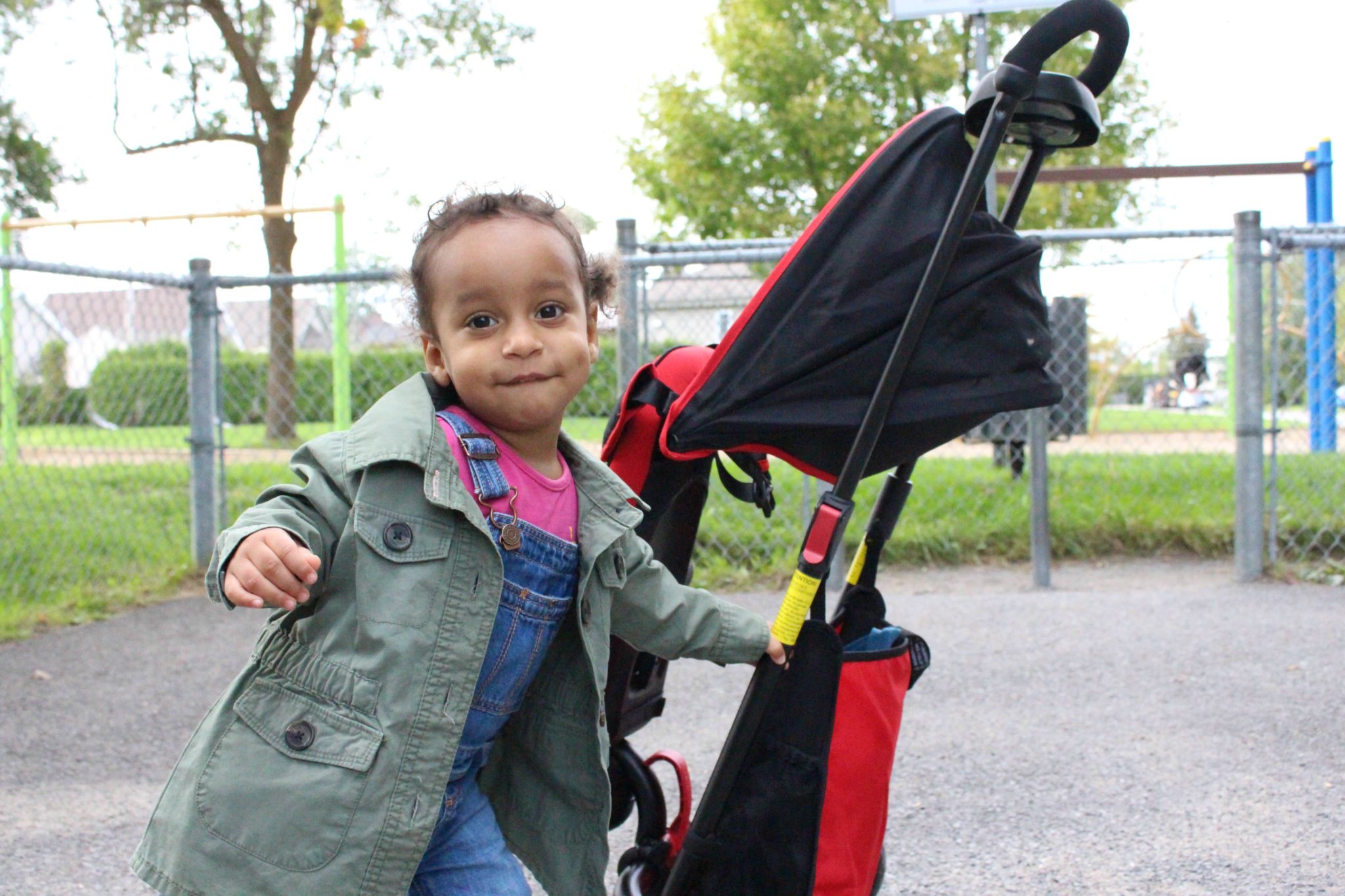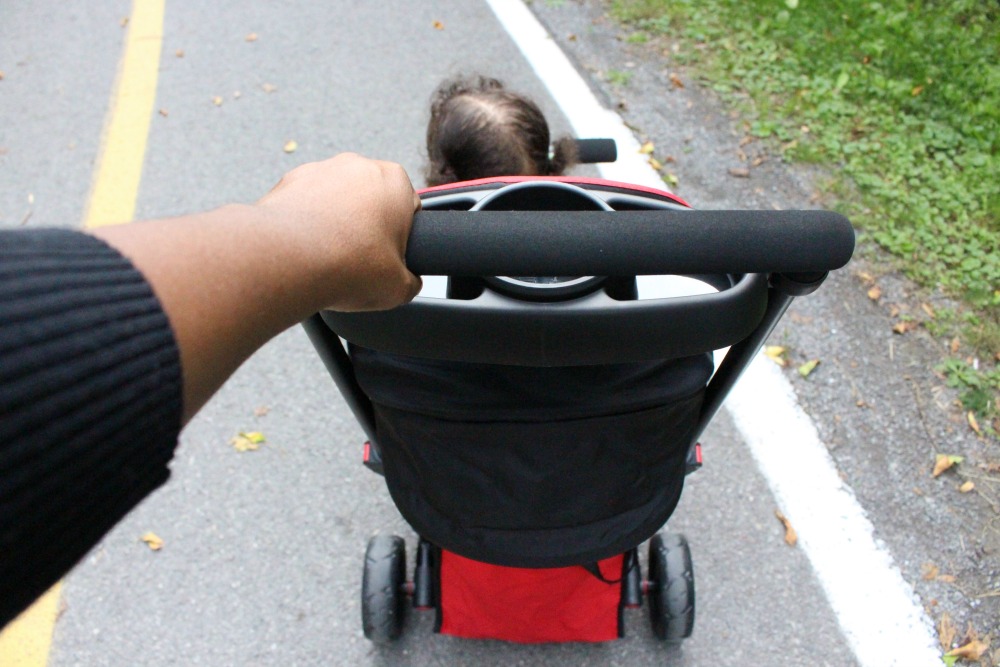 Jazzy's newest way of traveling! We received the smarTfold™ trike to review on the blog. 
About the smarTfold™ trike
smarTfold™ is the world's first fully foldable, portable combination stroller and trike. smarTfold is 85% smaller when folded for travelling, transporting or storage, making it the world's most compact folding trike. It is perfect for travel and storage in cars, planes or even cluttered hall closets! smarTfold can go with you everywhere you can go, just Fold 'N Store, then Unfold 'N Go.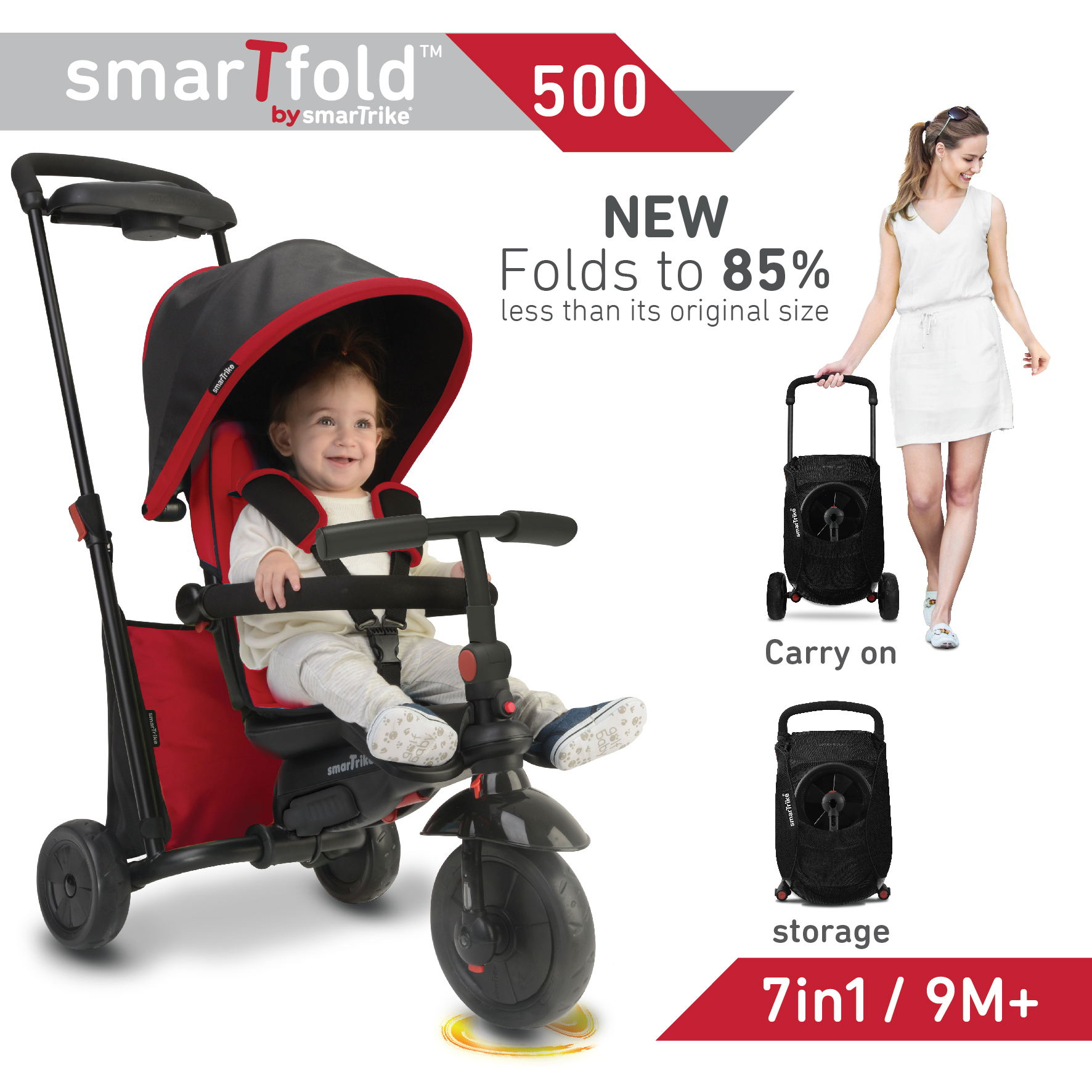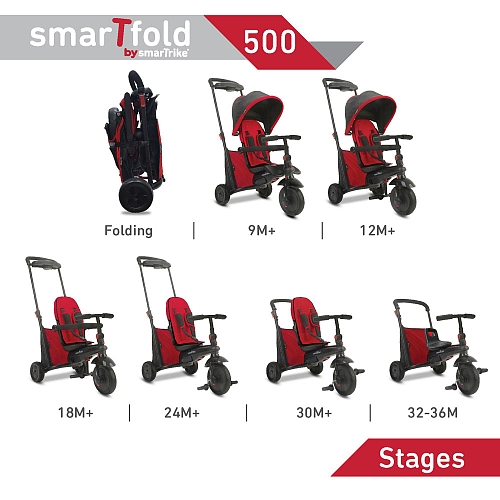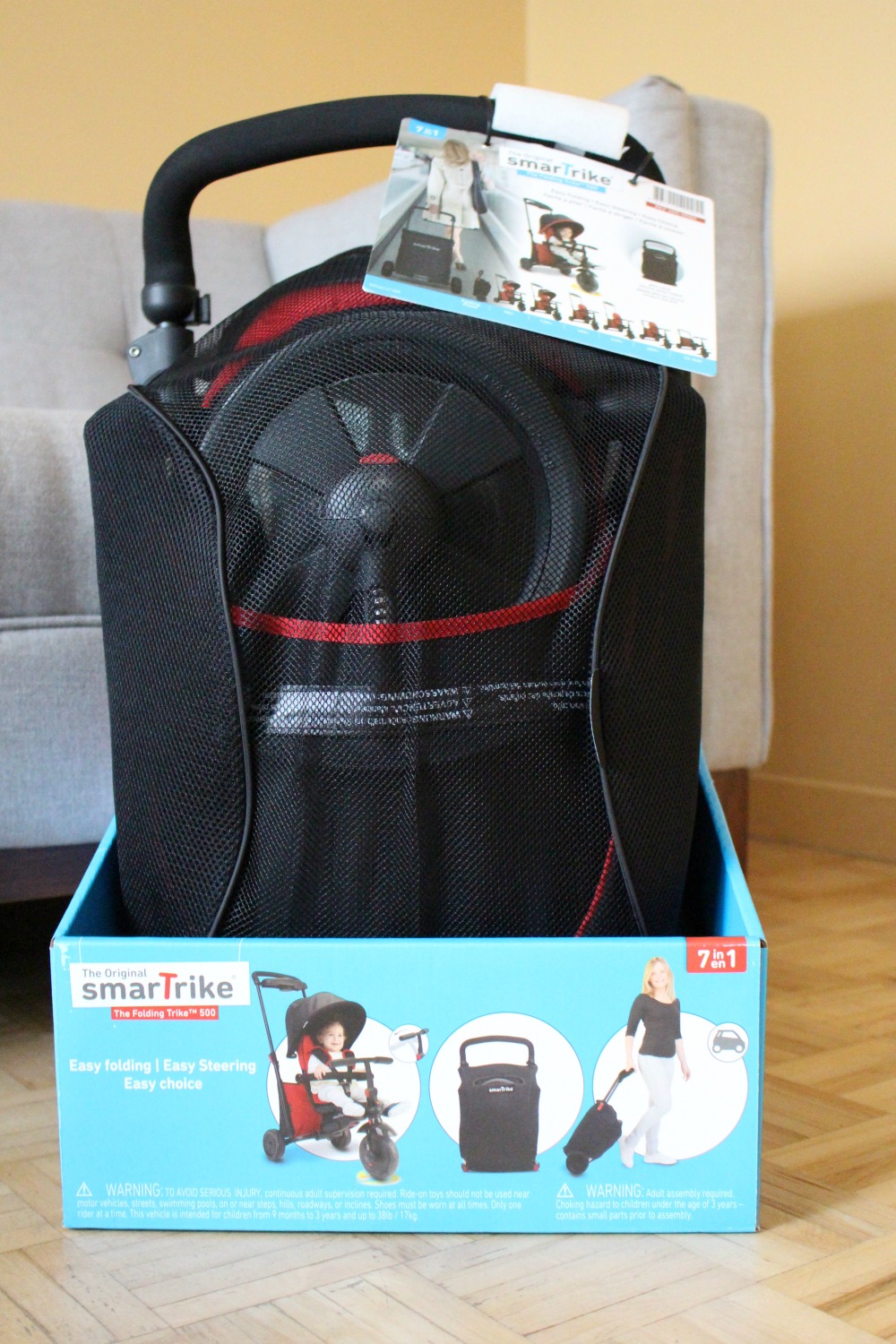 No tools needed for this bad boy! Just unfold and snap on the wheels and you are ready to go! The smarTfold™ is a 7-1 trike, and it's perfect for children nine months and up. It's way less bulky than a regular stroller which makes it ideal for exploring & traveling with a toddler.
A retail price of $229.99 CAD at Toys R US
We've been using the smarTfold™ trike in stroller mode. I'll share some pictures and update on my Facebook page when we try the trike on the 30M+ stage (see the different stages above).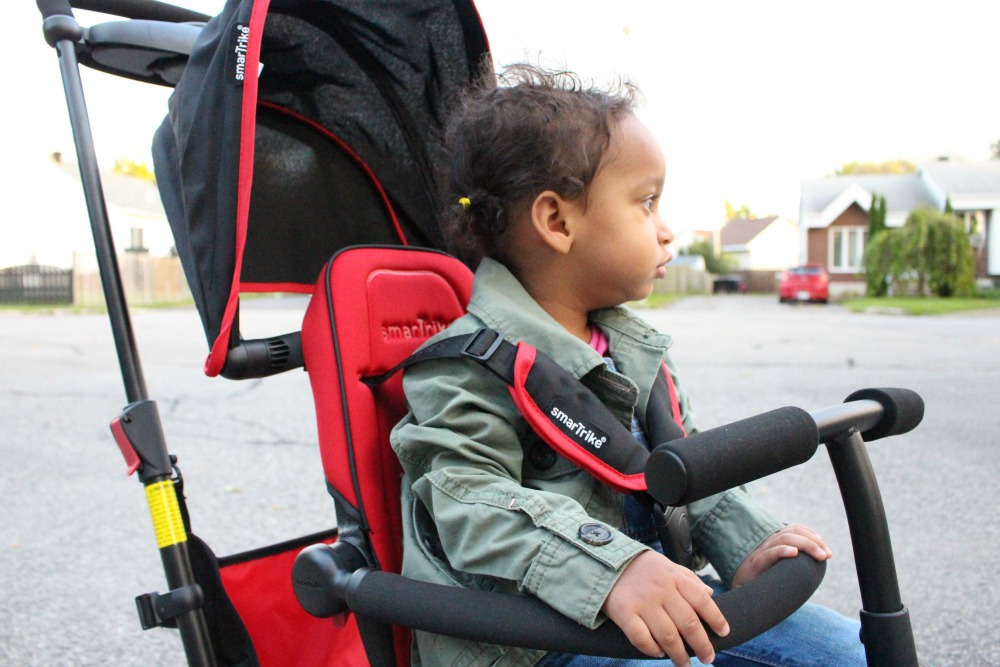 The one thing I would change is the length of the handle bar. I'm short, so it wasn't a big deal for me. Demo on the other hand complaint that the bar wasn't high enough for him. Other than that, we love the smarTfold™ trike. I'll have to take it along with me on our next trip to the city.
Giveaway Time!
One of my fabulous readers will get the chance to win the 7-in-1  smarTfold™ trike.
[Tweet "Check out these fun toddler outdoor activities & enter to win a #smarTfold trike #giveaways @smartrikeus"]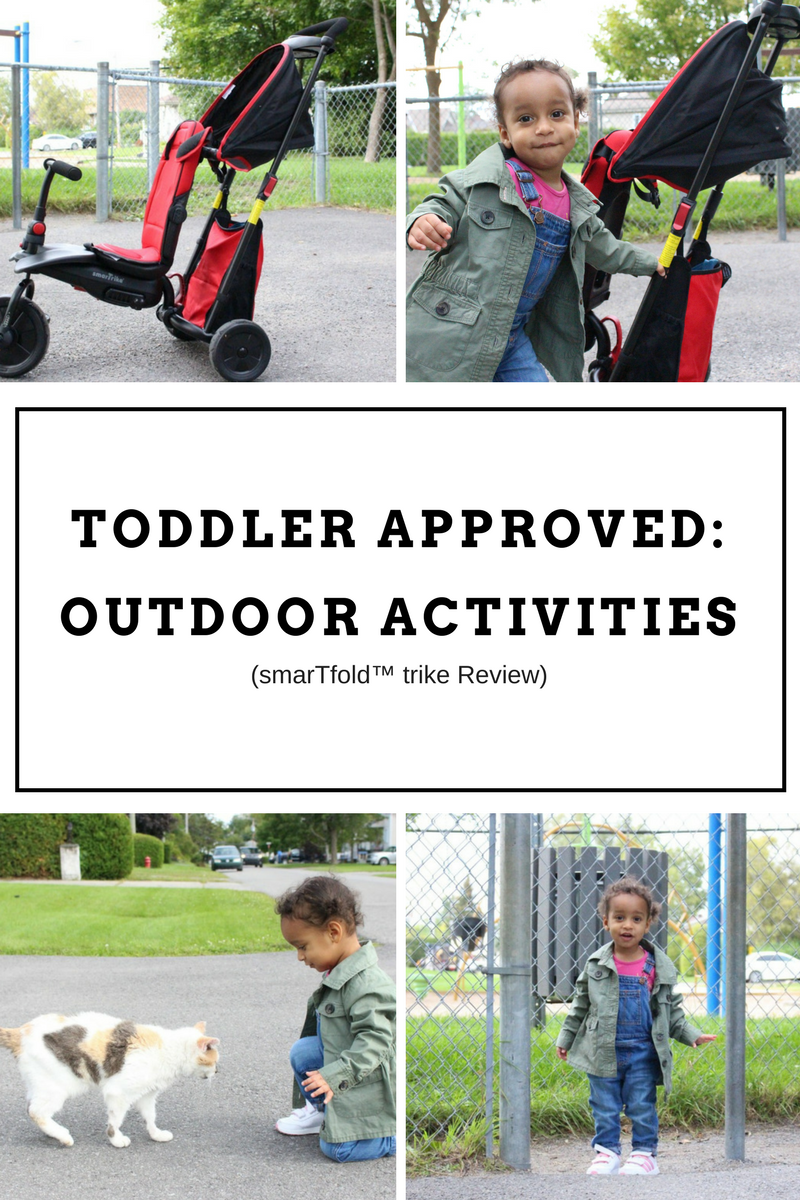 I should have called this Jazzy's approved outdoor activities. LOL, All the activities mentioned above are things she gets oddly excited about. I don't try to figure it out and just let her be a toddler. I'm glad we were able to review the smarTfold™ because now we can add exploring (without me running after her the whole time) to our list of activities.
The smarTfold™ trike is available exclusively at Toys R Us and Babie R Us throughout Canada.  Connect with SmarTrike on Facebook and Twitter.
Does your toddler love be going outside? What are some fun outdoor activities do they enjoy?
I hope you found this review useful. Be sure to subscribe for more reviews & giveaways!
Let's connect!
Twitter | Facebook | Instagram | Bloglovin