Hello loves and welcome back to another Grateful Sunday post.Today I wanted to do a quick post to show you guys some of the veggies from the garden that we were blessed with last week. The most exciting part is the zucchinis!
Garden Harvest – We Got Zucchinis!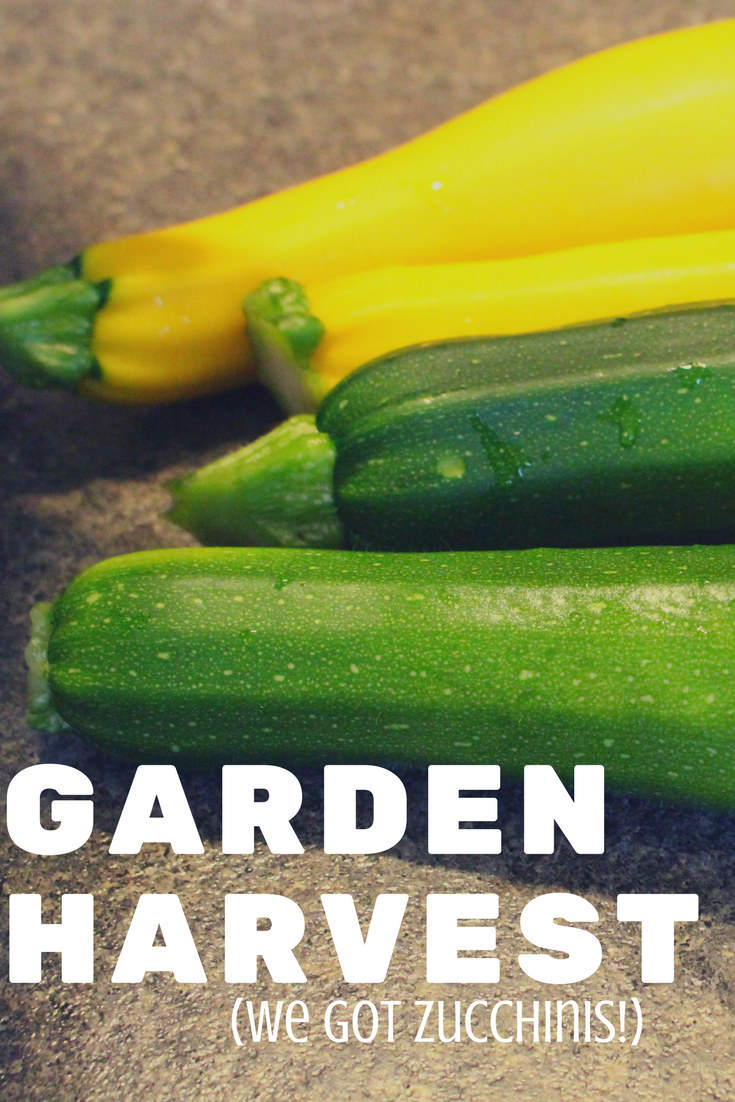 I'm always super excited about our first harvest. Some veggies take longer, but we are usually blessed with a few cucumber and salad around this time of the year. Imagine my surprise when we harvested over a dozen zucchinis (more but I lost count lol).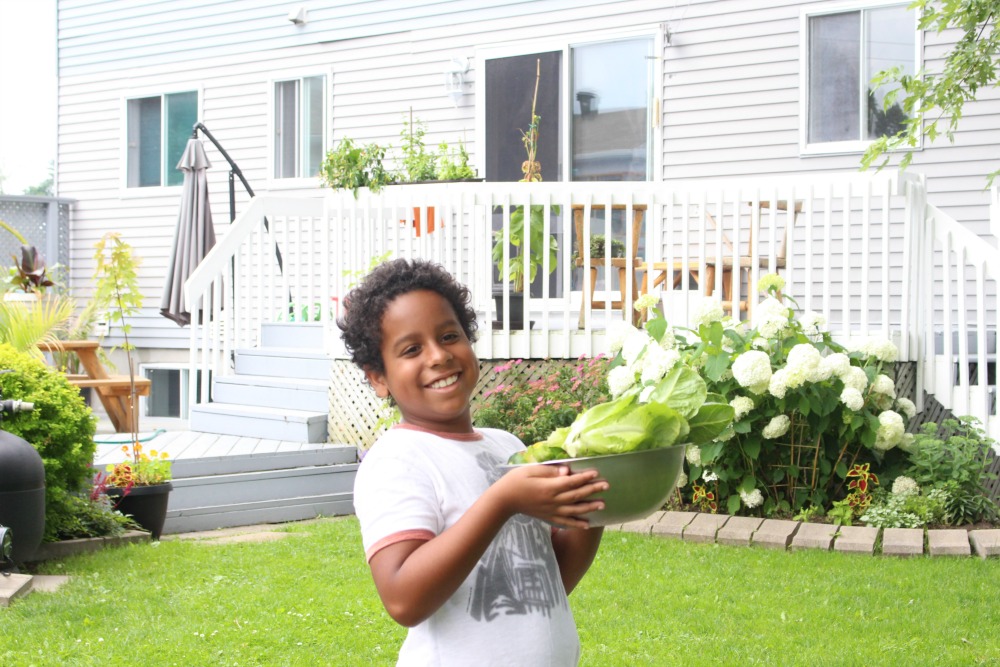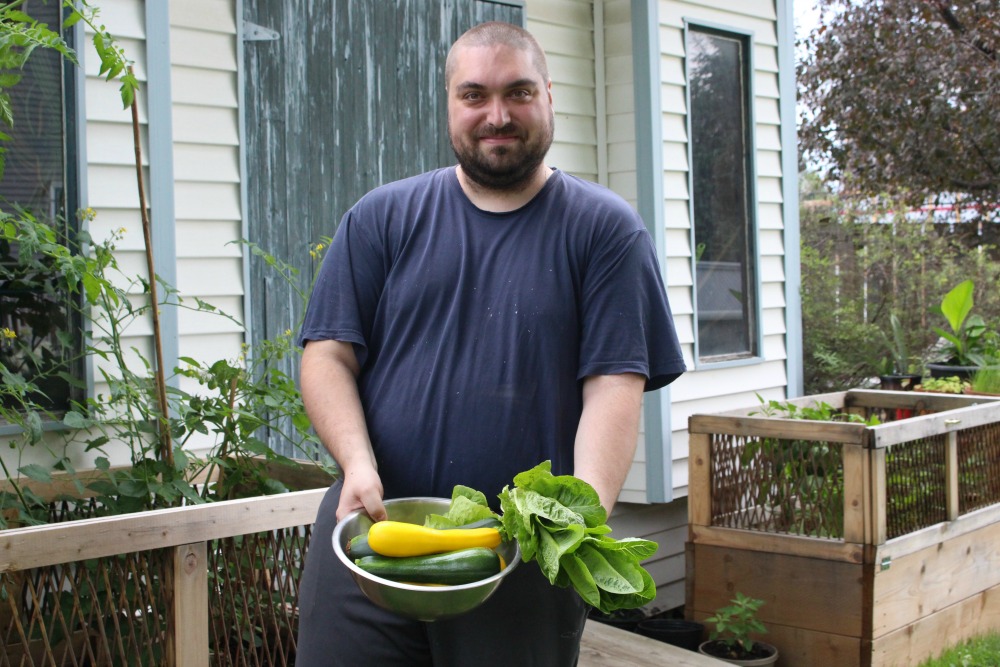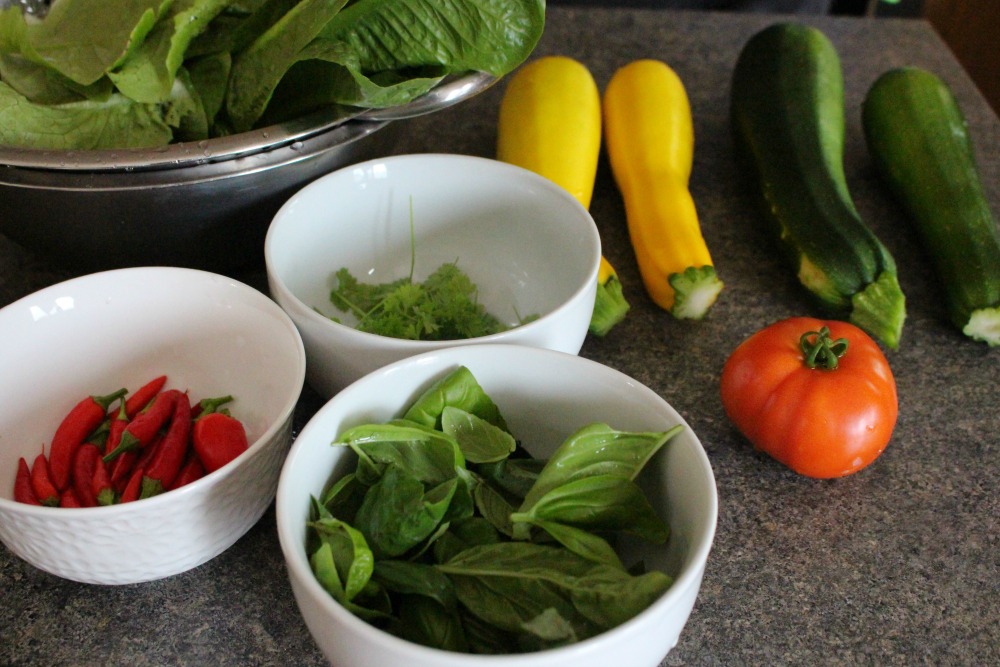 Not only did we get a LOT of zucchinis, but we also got roman lettuce, LOTS of hot peppers, a few tomatoes and about three cucumbers. A lot of the fresh herbs such as the mint and dill were ready to be harvested too.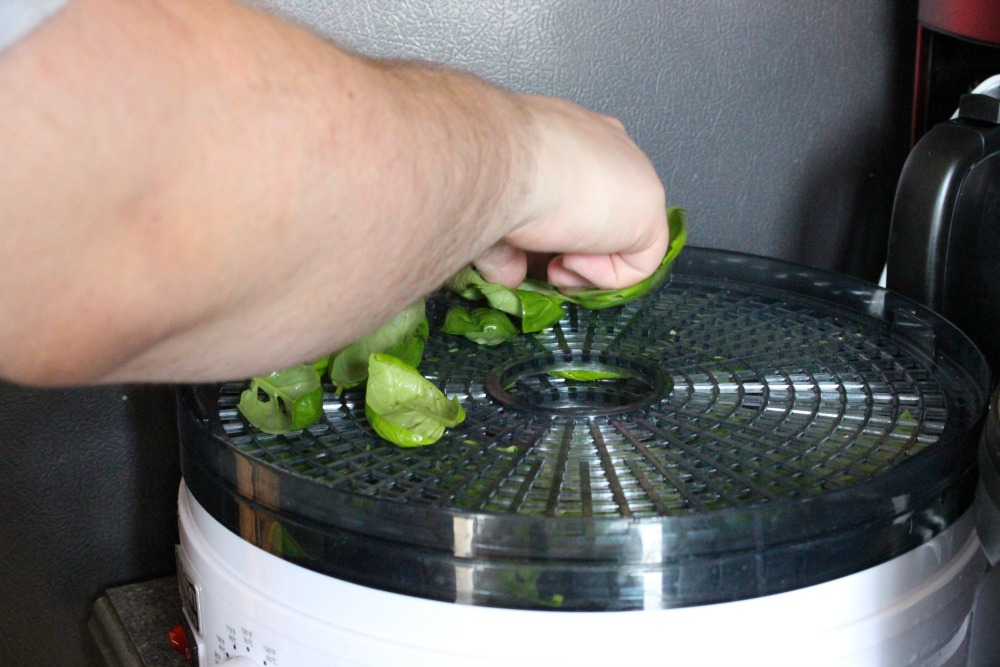 We didn't want the herbs to go back so we made dried herbs out of what we could.
Compared to the previous years, we are not doing so well with our tomatoes. I blame it on the rain.
Oddly enough, our neighbor had way better luck with their tomatoes. They even gave us a beautiful bowl of tomatoes. Do you recognize what kind they are? They look slightly bigger than the cherry kind.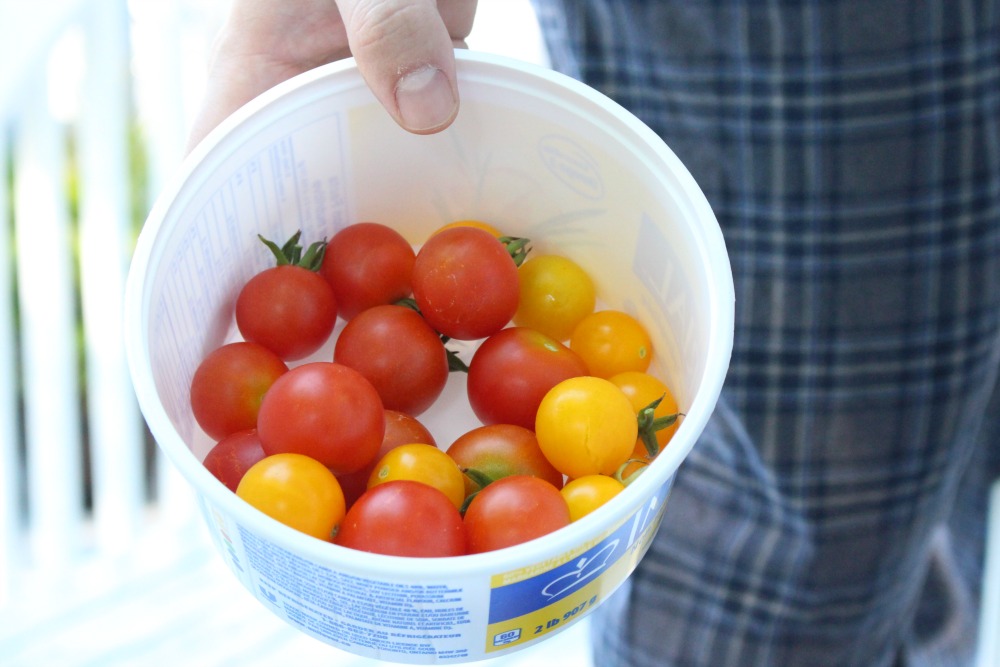 Did you plant a garden this year? What have you harvested so far? Love to hear from you guys
Working on my updated tour so be sure you're subscribed to my blog so that you don't miss it.
Let's connect!