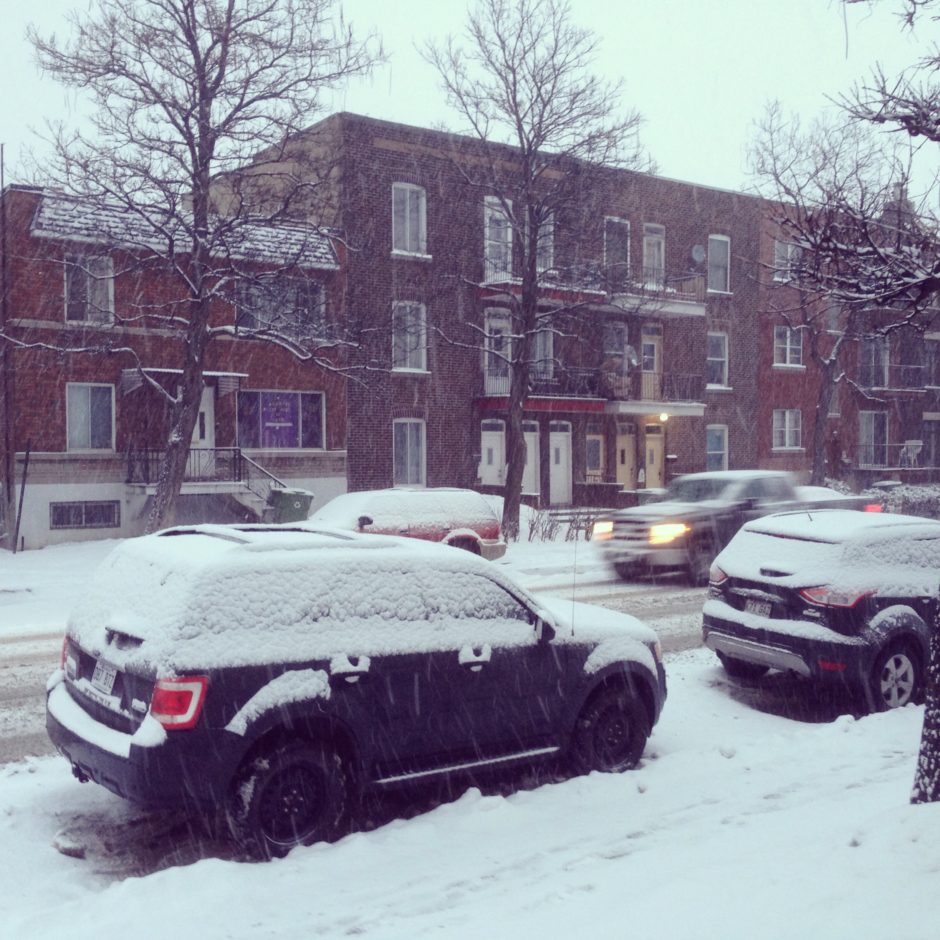 While many of my Facebook buddies are posting beautiful pictures of their blooming flowers, this is the view that greeted me on Friday. Now I'm not one to complain about the weather (Lies. I complain about the weather all the time), but this is ridiculous!! I have SPRING cleaning to do here, and this is just not the Spring cleaning type of weather *end rant*.
It's been a few days since my last post, so I wanted to take a few minutes to give you guys a quick update. I recently did a move from Blogger to WordPress. I'm still not entirely happy with the look of my blog. In the next couple weeks, I will be doing a lot of updates on my blog.  The plus side of the move is that I can go back to my old posts and make them SEO friendly. The move is turning out to be quite a learning experience and not to toot my own horn, but I'm a fast learner *grin*. The move is sort of like moving into a new home. It's all brand new. Very exciting!
Lots of exciting things are happening here at home.  One of them happens to be  THE most important day in the year (to me). My little man is turning six years old.  I think I might be more excited about the whole thing than he is. The truth is, it will be out first time having people over (other than close family) on his special day. I will be sure to update you all on all the fun things we end up doing for his day.
That is it for now. Lots of last minute things to get done all while not slacking off on my blogging. Hope your Spring is warmer than the one I am having. I love to hear from you!
Don't forget to subscribe to my updated feed if you haven't already!
Let's connect!