This is a sponsored post written by me on behalf of Rubbermaid® BRILLIANCE™. All opinions are 100% mine.
If you've been following my Instagram, then you probably heard the good news! We are finally going through with a few renovations in our home, starting with the kitchen. This is something that I've wanted for a long time, and after much discussion, we are finally going through with it. There are a lot of factors that had to be determined before we started in our projects and money was a big deciding one. Today I'm sharing some everyday ways to save money. These tips will come in handy if you have some future projects that you need to save for.
3 Everyday Ways to Save Money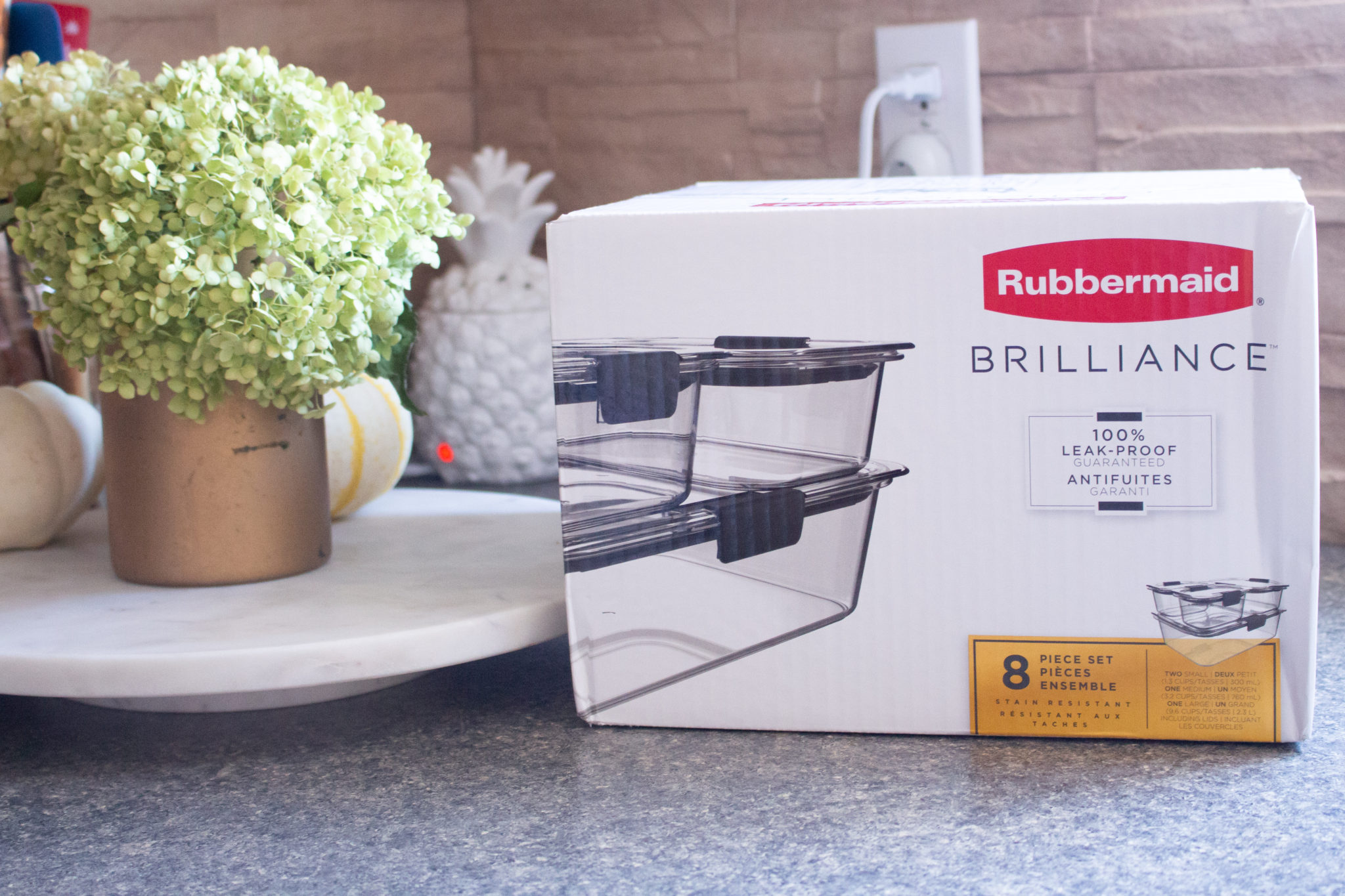 Buy your home staples in bulk.
As a family of four, there is a list of items that we use on the regular. That list includes toilet paper, soap, and laundry detergent. Buying these items in bulk is a great way to save. It's also a great idea to wait for these items to be on sale when purchasing.
Plan out your meals for the week
Meal planning can be quite daunting if you are not used to it. I even have some months where I struggled because I didn't plan. The idea is to make a list of recipes that are not too complicated but still favorites and then to make the grocery list. If you do the grocery without a clear idea on what you will be making, you'll end up buying items that you don't necessarily need.
Easy meals ideas such as chili, soups, Shepard pie, and pasta doesn't require too many ingredients, and I know my family enjoys them very much.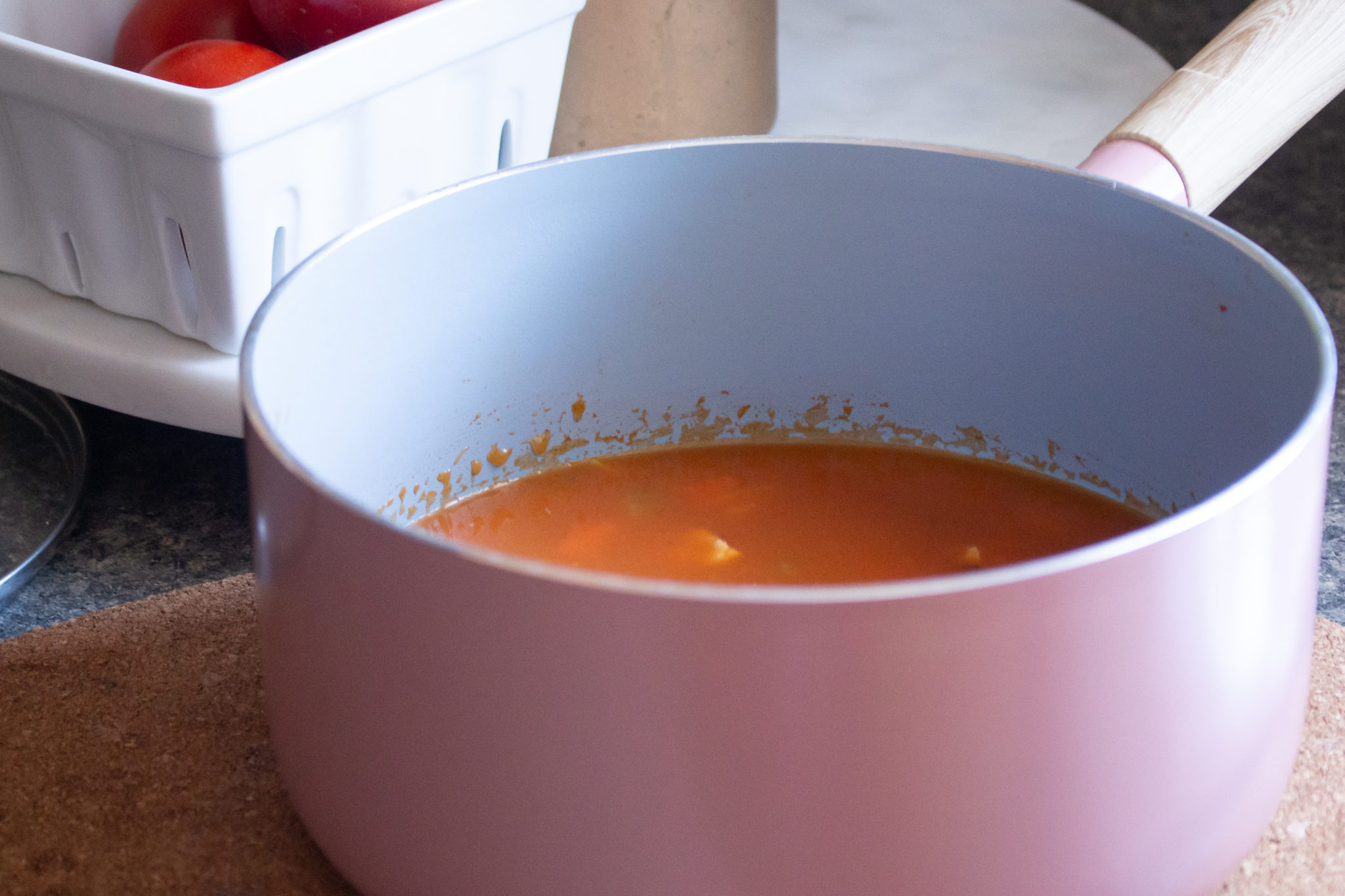 Bring your lunch to work.
If you work outside of your home, this tip will save you so much money! On average, Demo spends about 300$ a month on lunches. That's roughly 13$ a day, but sometimes he pays a bit more. When we decided to save for our kitchen reno, that had to stop. So I started cooking an extra serving of our dinners so that he could take some to work the next day. He got himself a lunch bag, and I got Rubbermaid® BRILLIANCE™ containers.
About Rubbermaid BRILLIANCE
The containers are 100% leak-proof which makes packing soups a breeze! They are also freezer (I used them for my mango lime sorbet recipe) and dishwasher safe. What I like about Rubbermaid® BRILLIANCE™ containers is that they give the appearance of glass, but it's plastic. Which makes them super kids friendly. I often pack my son's snacks with the smaller containers. They are very durable, and this will help you save money in the long run because you won't have to keep replacing the containers.
Rubbermaid® BRILLIANCE™ is 100% safe and BPA free.
Lighter than glass.
The beautifully clear containers are freezer and dishwasher safe.
Great for carrying prepared food such as soup, stews, marinates, homemade tomato sauce and so much more!
They are stackable which is excellent for keeping your fridge organized.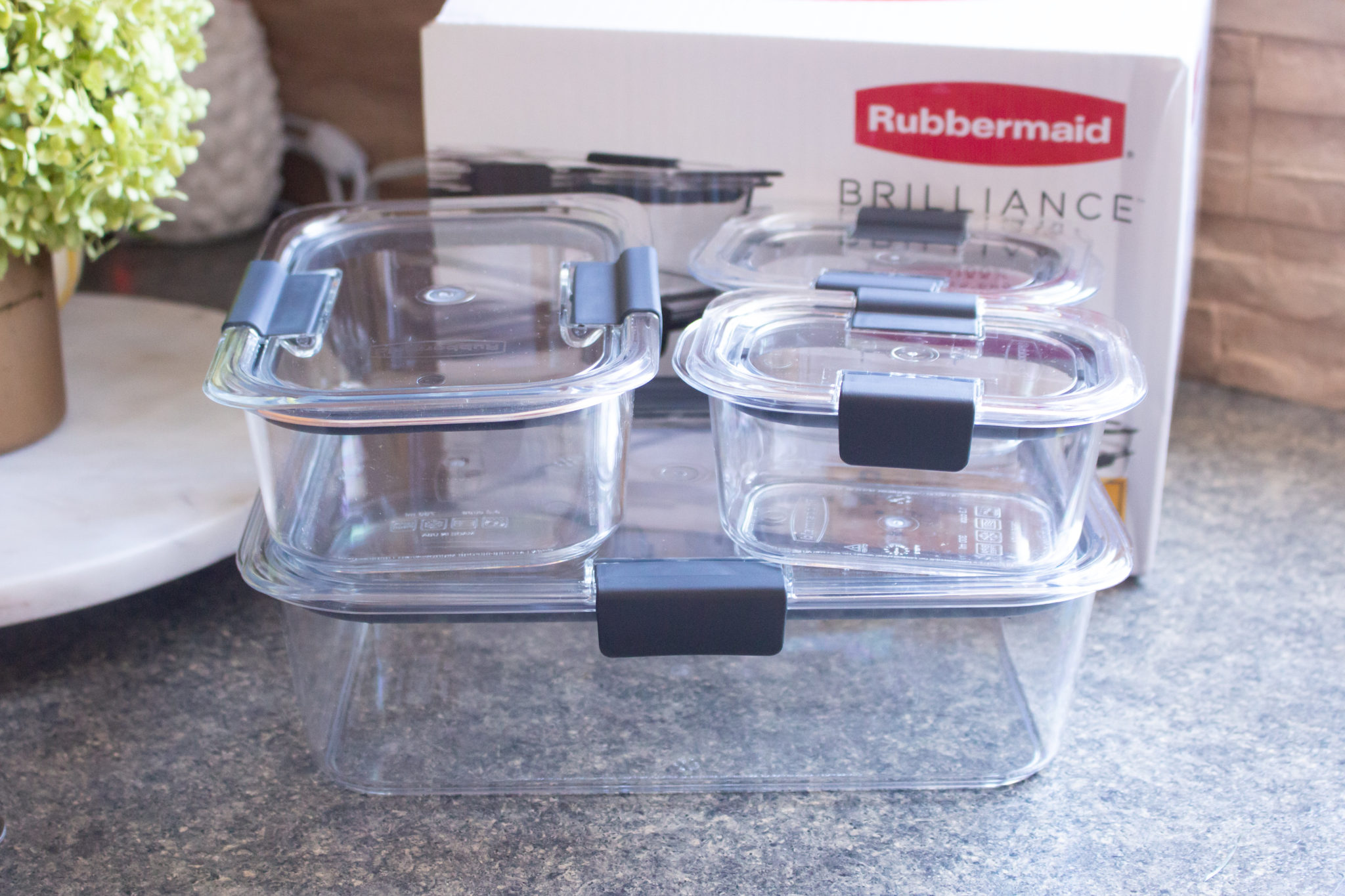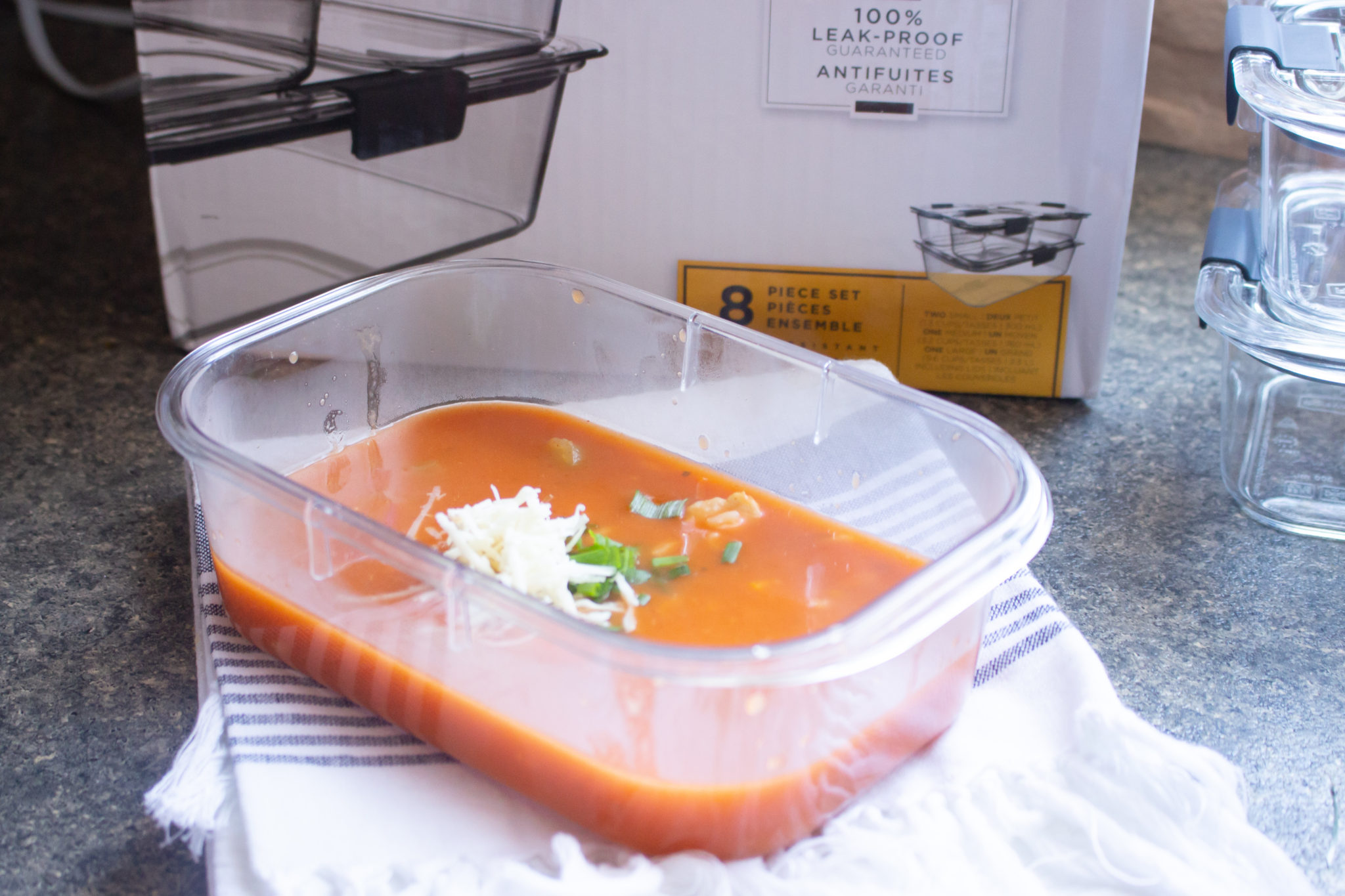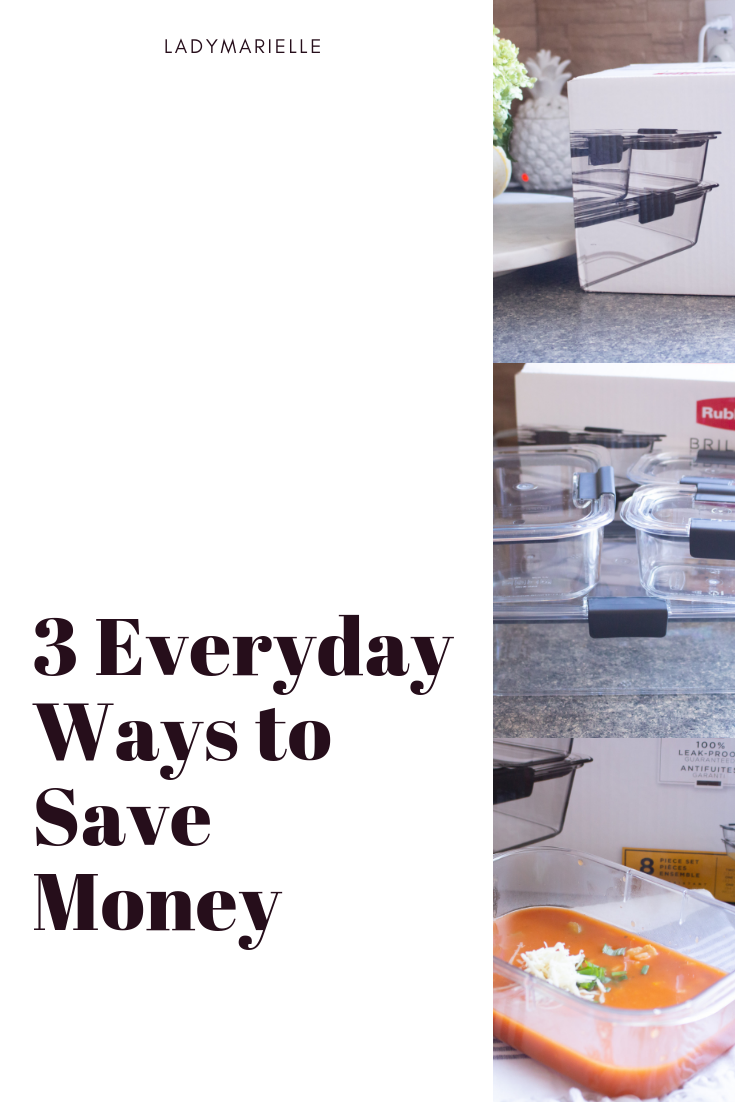 Hope you enjoyed these everyday money saving tips. The Rubbermaid® BRILLIANCE™ containers are available at Walmart, Loblaws, Superstore and London Drugs.
Have you tried the new Rubbermaid® BRILLIANCE™ containers yet? What fun projects are you saving money for?
Be sure you are subscribed so that you don't miss a thing!
Let's connect!
Twitter | Facebook | Instagram | Bloglovin