Over the last few years, my love for the color pink as increased drastically. Could it be because that's one of Jazzy's favorite colors? Maybe! I normally focus my holiday decor to the living room, but this year, I'm going all out, and I'm adding some Christmas cheers all over the house! For today's post, I'm sharing this super simple way to turn a dollar store Christmas tree any color that you want. Of course, I'm doing pink for this tutorial!
DIY Mini Pink Christmas Tree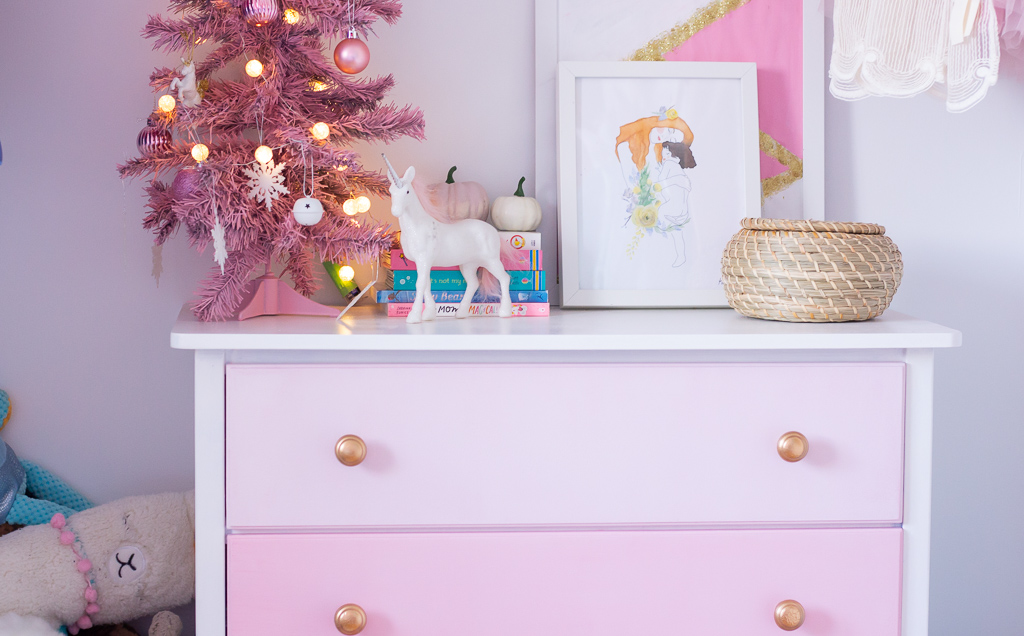 I wanted a pink Christmas tree for Jazzy's room and after spending hours (yes, hours lol) searching online for one. I gave up. The ones that I did find were either super expensive or wouldn't be shipped in time for the holidays (like this pink cutie). So what's a girl to do? I DIY that sh*t! That's what!
What you will need
A mini tree from the dollar store (they are like 4$ at Dollarama, but maybe they are cheaper at your dollar store)
A pink spray can (or any color you want) – I paid 6$ for the one that I'm using today.
Something to cover the floors (You can use a box or a plastic bag).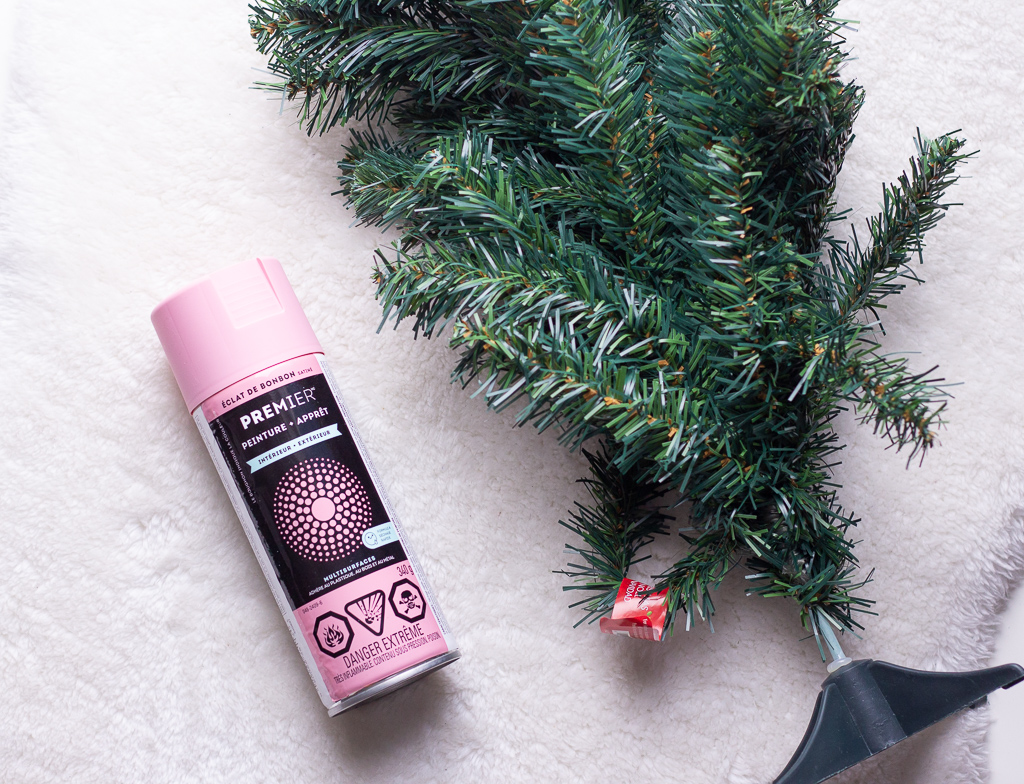 Steps
This is the first and most crucial step. You HAVE to fluff out the tree before you start spray painting it. Fluff it out and make sure you get it nice and full (as nice and full as you can). I ended up having to go back the next day to add more pink because some of the branches weren't separated enough when I started. So be sure you do not skip this important step.
Set up your working area with a protective bag or box.
Put your fluffed out mini Christmas tree on top of your protected area.
Shake the spray can until you hear that little ball that's inside.
Spray your Christmas tree starting from the bottom. Don't forget to spray the foot of the plastic tree, as well.
If you didn't use a primer first, you will have to go over the green areas a few times.
Cover all the green areas until you are happy with your tree.
Let it dry for 2-3 hours before decorating it.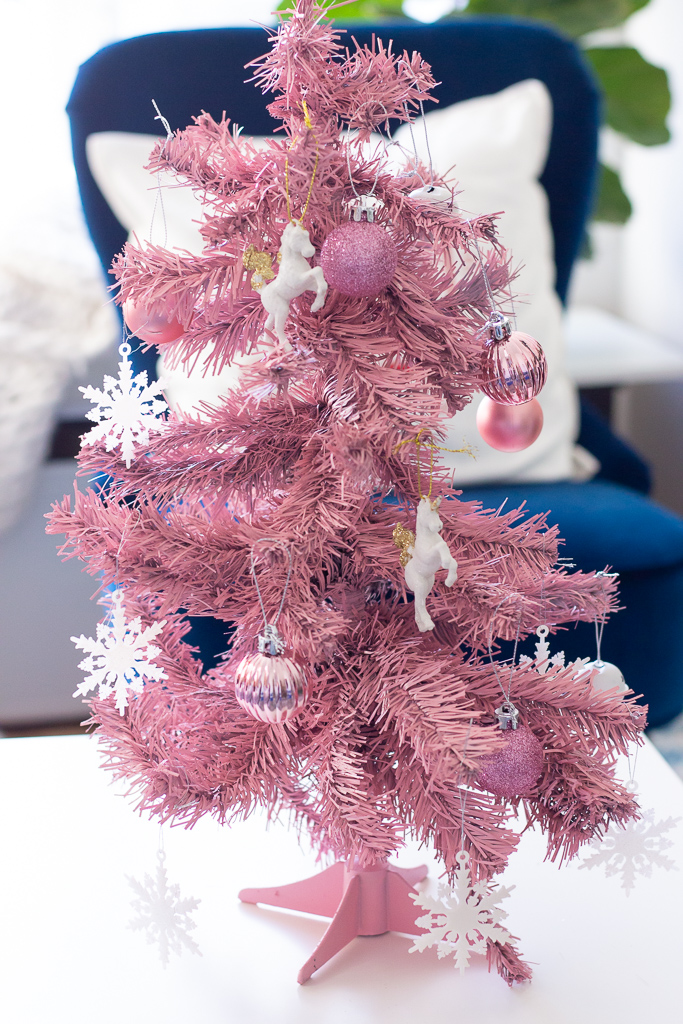 Tips: Be sure to do this in a well-ventilated space. I went outside, but it was freezing, and the spray paint kept coming out all funky because of that. If you are you doing this DIY in the winter, I would suggest working inside. If you can't, then wear some gloves that you don't need and dress warmly. I didn't use a primer for my pink Christmas tree, and it came out darker than I wanted it to.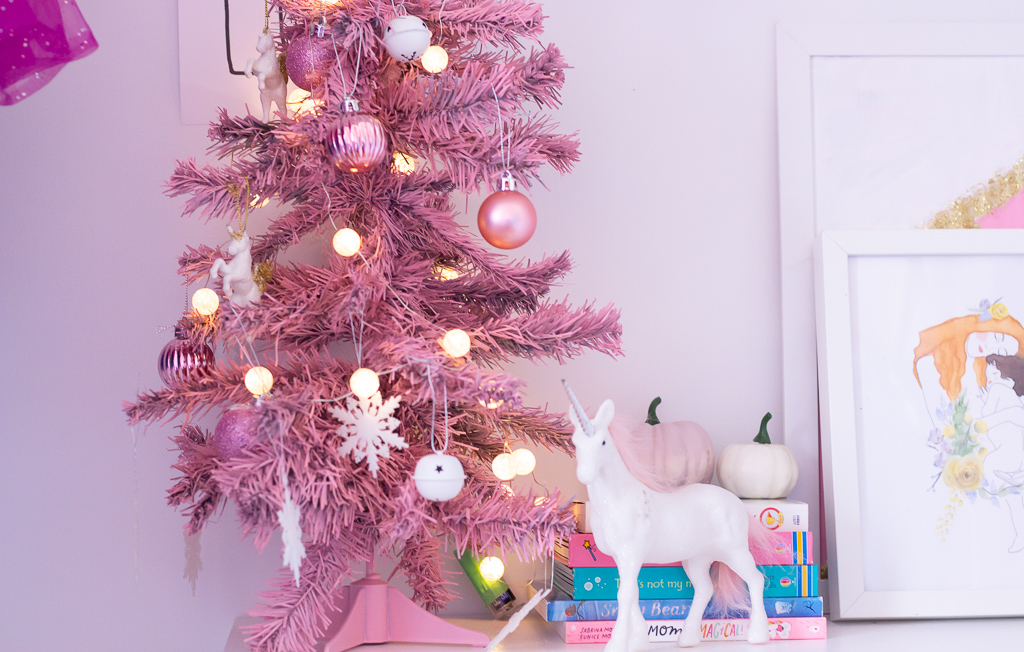 Guys, you know I love simple DIYs!! This one literally took me 10 minutes. It would have taken less time if my fingers weren't freezing so much!
PIN IT!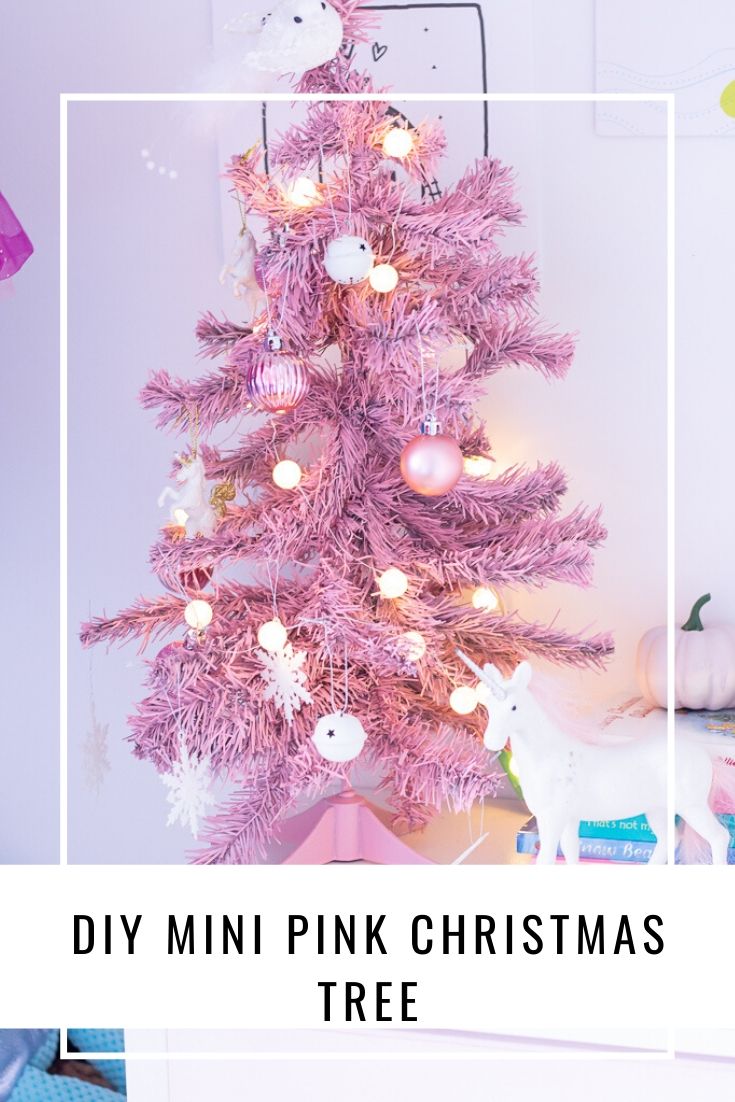 If you've been following me for a while now, you know that I love DIY projects and home Renos. I've done quite a few and shared them on my Instagram. If you enjoyed this one, please share it! So tell me, what is your favorite color to decorate with during the holiday?
Be sure you are subscribed so that you don't miss a thing!
Let's connect!