I don't know about you guys, but I've never been a huge fan of homework when I was a kid. In fact, I remember hating it. Although my son doesn't "hate" doing homework, it's definitely not top on his list. Below are a few simple tricks that will make homework a breeze.
Make Homework A Breeze With These Simple Tricks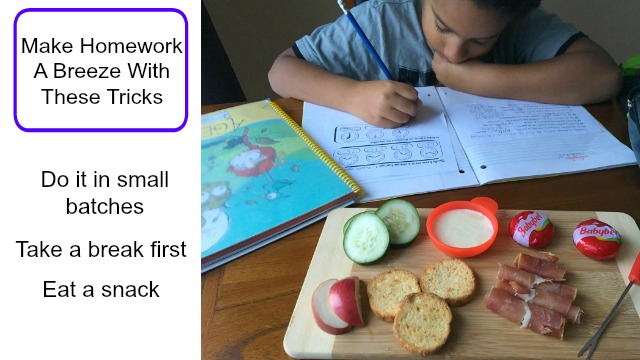 Do it in small batches
My son's teacher gives all her students their workload on Friday, and it is only due for the following Friday. That's great because it allows us a week to get everything done. I usually give him the option to complete a few of his work on the weekend so that during the week, he doesn't have too much to do.
Don't do homework right after school
Demo doesn't like that one because he thinks homework should be done first. But I've learned that with my son, he does better (less whining) after getting an hour of free time. An hour to "relax" as he likes to call it. It could be watching one of his favorite shows on Netflix (he's really into Teen Titans Go at the moment), going for a walk to the mailbox, or play outside with some friends. Then when he's back, he's all "relaxed" and ready to go!
Give them a snack
I met with some of my son's teachers last week, and one of the things they pointed out is that after having a collation (French for a "snack"), he's more focus. I'm the same way. I can't concentrate on an empty stomach, can you?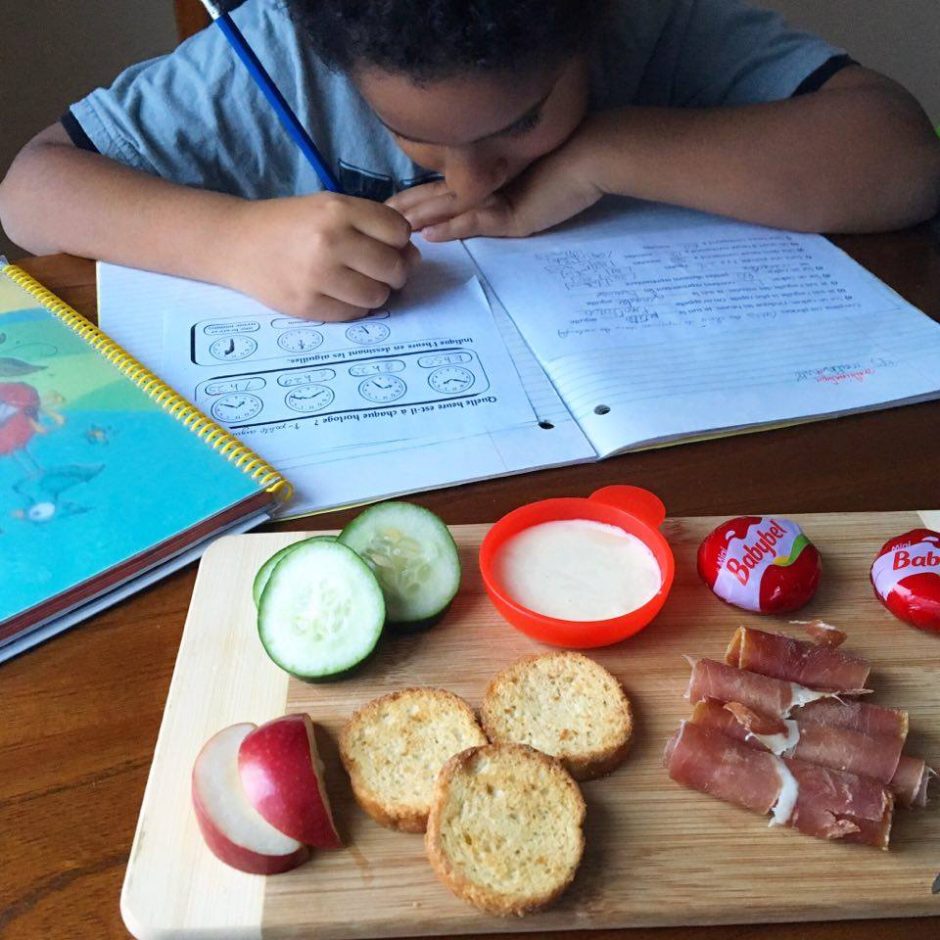 One of my son's favorite snacks is cheese (he gets that from his father). For a limited time only, Babybel has mini fondue cups in their nets of six 6,12 and 18 Mini Babybel Original. The cups comes in 4 bright colors and are available November 21 for a limited time only. 
Using the mini fondue cups, heat up your favorite Mini Babybel Original in the microwave for 30 seconds to create a delicious after school snack. It's quick, nutritious and my son can do it all by himself. For more snack ideas using the mini fondue cups, check out this video. 
Homework might not be top on your child's list of favorites, but with these tricks, they won't hate it as much! Give it a try and see if they work for you too.
All this homework talk has made me hungry! What do you like to dip in your fondue? I love crispy crackers and apple slices. I'd love to hear from you.
Subscribe to my blog for more awesome tips.
Let's connect!