Last year (January 2015 to be precise) I wrote a blog post on what I wanted to get done in 2015. I can tell you right now that I didn't get any of it done. Thought it would be interesting to go over my failed goals.  To "reflect" maybe? See where it all went wrong?
My 2015 Failed Goals
To understand better, I took a screen shot on those "goals" that I wrote last year for you guys to see.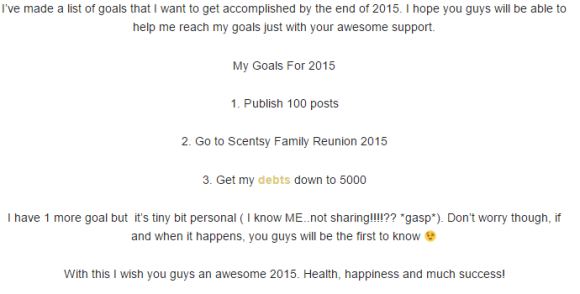 I might have set the bar WAYYY to high on that one. To be fair, the reason NONE of those goals got achieved because of the "1 more goal" that I didn't share with you guys. Baby #2 Yes, that's right, we planned on having a baby. Just didn't think it was going to be THAT fast.
With baby came a few things.
I could not concentrate on ANYTHING. Too tired from throwing up and just feeling like crap. Which means, no 100 posts. I got a total of 30 posts out of the 100 that I had set out to do. Guys, that's like 30%……………..
Scentsy Reunion was in July this year. I was about 26 weeks into my pregnancy (though I felt like I was 40 weeks into it). Money was an issue because we had just gotten the house. It just wasn't something I could afford to do.
Getting my debt down to 5000. I started out so well. My monster posts were motivating me! But in February, I stopped working because I was getting so sick. So it made things a bit harder. We also bought our first home in May, which we are very blessed for.
So I didn't get to complete any of my goals for 2015. But to me, 2015 has been nothing but blessings after blessings. I wanted a baby, and I was blessed with my cutie pie.
But I'm so motivated for 2016! I'm ready to do THIS!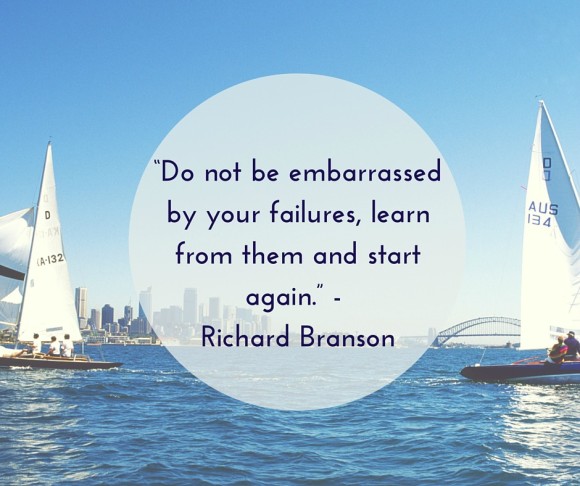 Did you make any goals for 2015? Where you able to accomplished them?  I love to hear from you guys.
If you are not following my blog you should! 2016 is going to be awesome!