Kids. Multiple! As in more than one! And to think that just a couple of years ago, I only had one kid keeping me up at night. Now I have two. Don't get me wrong, I love my little minions and wouldn't trade them for the world. But this year I did ask Santa for eight solid hours of uninterrupted sleep. I'm still waiting. All jokes aside, sometimes it can be challenging to take care of yourself when you have kids. My kids are my world and more often than not, I forget that I need to take care of myself too. Today I'm sharing some of the simple things I do to take care of myself.
Simple Ways To Care For Yourself When You Have Kids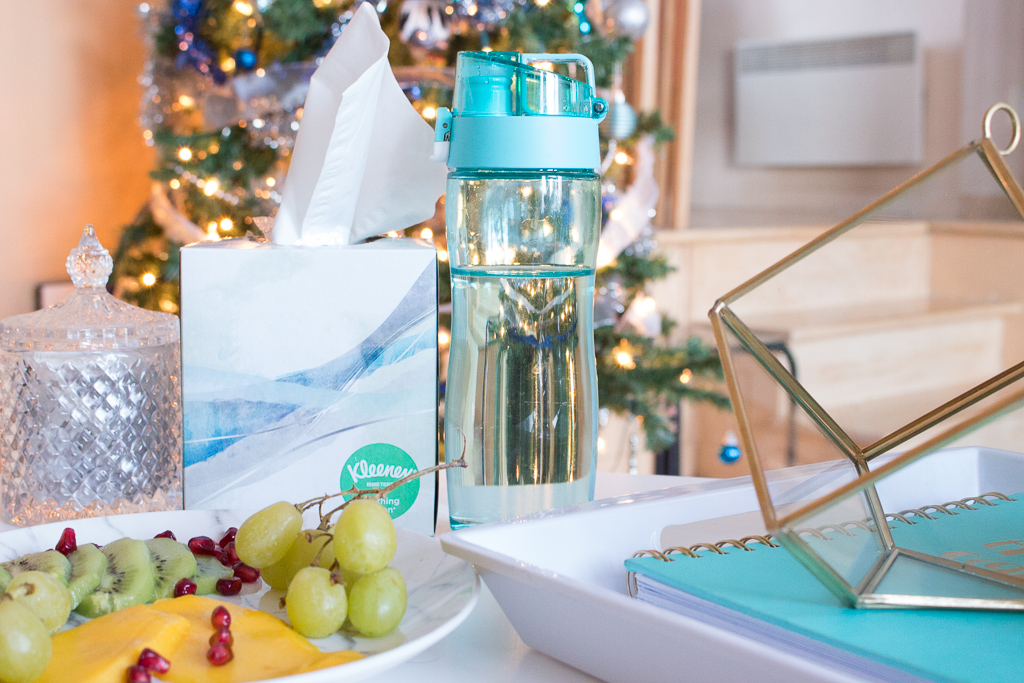 As a parent, it is so important to make sure you are taking good care of yourself! It doesn't have to be a big event (although a spa day would be so lovely right about now). These are simple things you can start doing right now!
Taking care of yourself can be as simple as making sure you eat well. Even though I'm home all day with the toddler, I tend to forget to feed myself. Yup, Jazzy is fed and happy, and it's 5 pm, and I'm like "did I even eat today?!" Did you know that eating fresh fruits lowers your risk of many diseases, including heart disease and high blood pressure? Get a nice big bowl of fresh fruits and share it with the toddler. Chances are if they see you eating fresh fruits they will want to eat some too! It's a win-win! I also love snacking on homemade popcorn.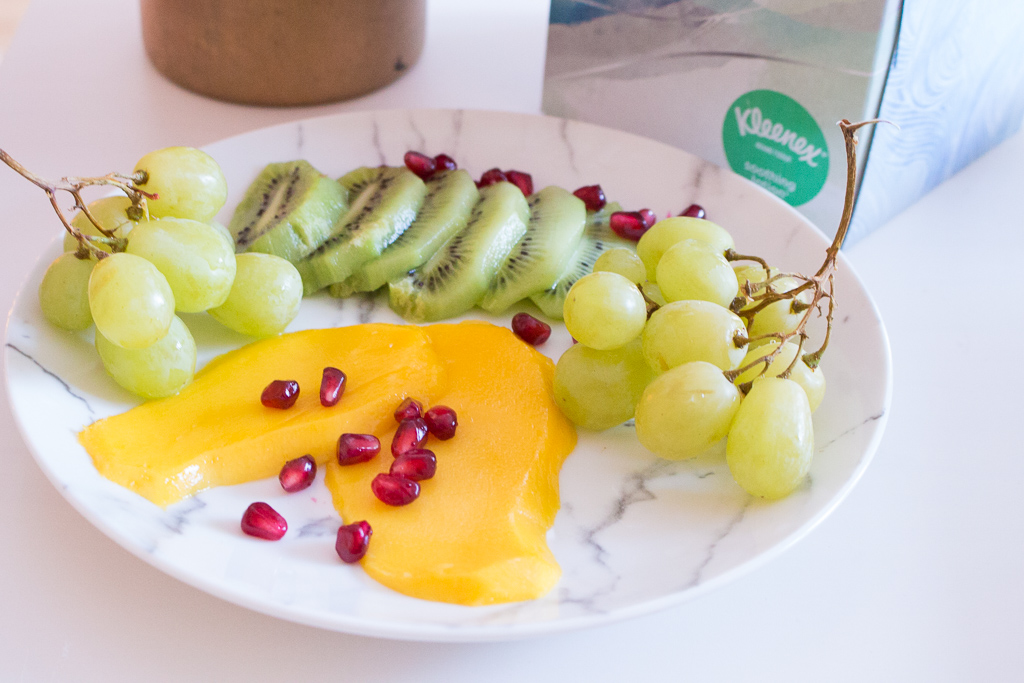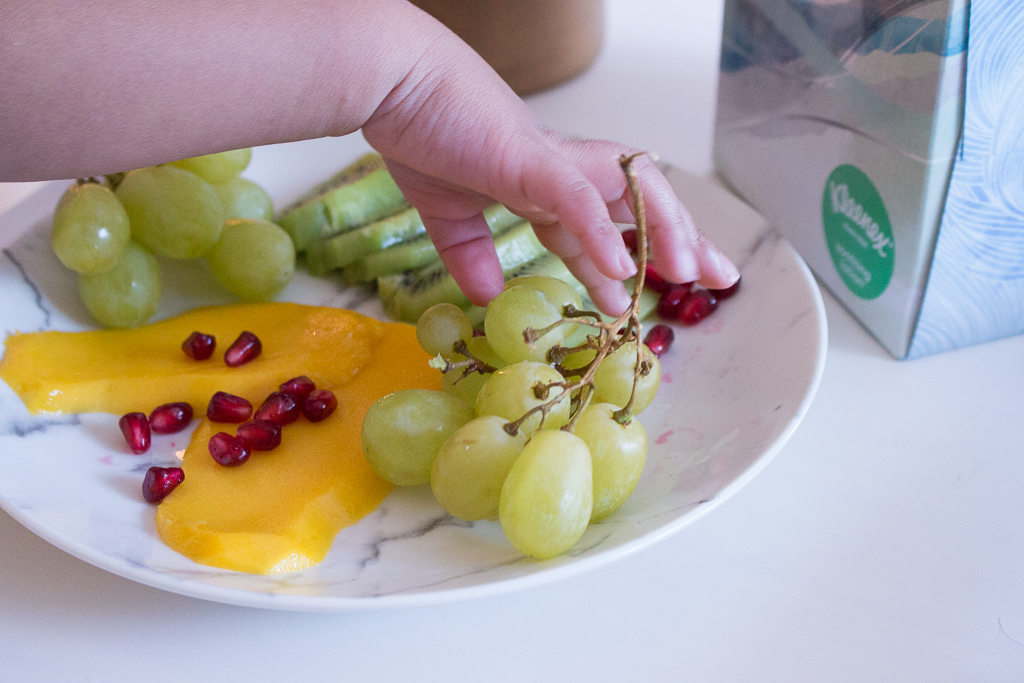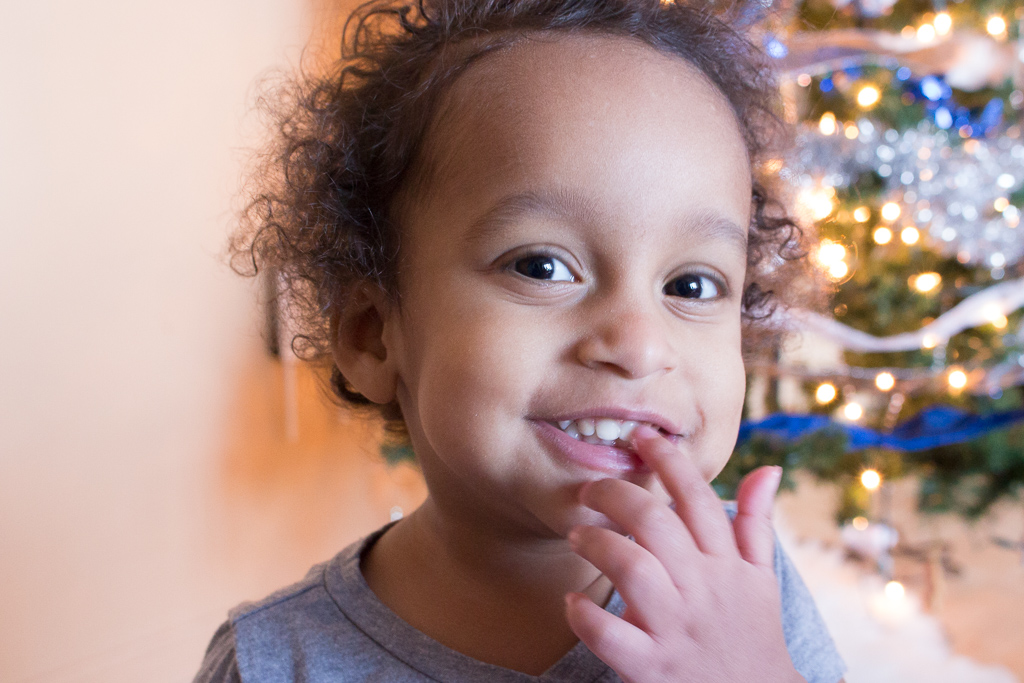 Sometimes all we want is 5 minutes to ourselves. I've never been one to hide in the bathroom for some downtime. If I look too "relaxed" she wants to get in my space. My trick to getting some downtime is when she's watching PAW Patrol. I can get about 23 minutes of quiet time when she gets into it lol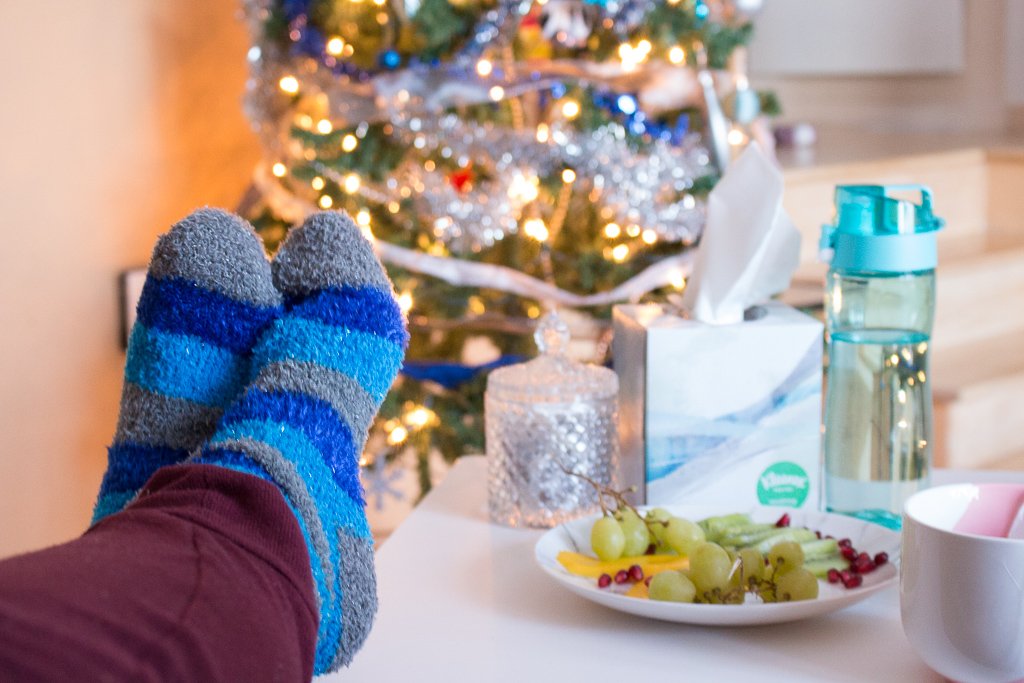 Set a "realistic" bedtime for yourself.
We all know how important it is for kids to have a bedtime. But what about us?! We need sleep too! The reality is, I get about 4 hours of sleep on any given night. Since Jazzy doesn't really nap during the day, the work that I can do is very limited until bedtime. No matter, you should try to set a bedtime for yourself. I swear to you, my daughter knows it when I'm tired and cranky. She becomes extra clingy! With the holidays, I was able to take a few days off the blog, and I was able to go to bed before 1 am (twice this week!!).
Bonus tip: Don't complicate things!
I have sinus issues all year long, but during the winter I constantly have a runny nose. One thing I always have around are tissues. Kleenex kills 99.9% of cold and flu viruses in the tissue. So whatever I'm dealing with, I don't have to worry about spreading it to the whole house. I usually pick some up at my local grocery store but when it's -20 outside, the last thing I want to do is haul the kids to the store with me. Walmart's free 2-day shipping (on orders $35+) is a lifesaver! I simply place my order online and have the option to either pick it up (pass lol) or have them deliver it to my door (yes, please!).  How simple is that!?
You can save a lot of time stocking up on your everyday purchases with the Walmart 2 day shipping service.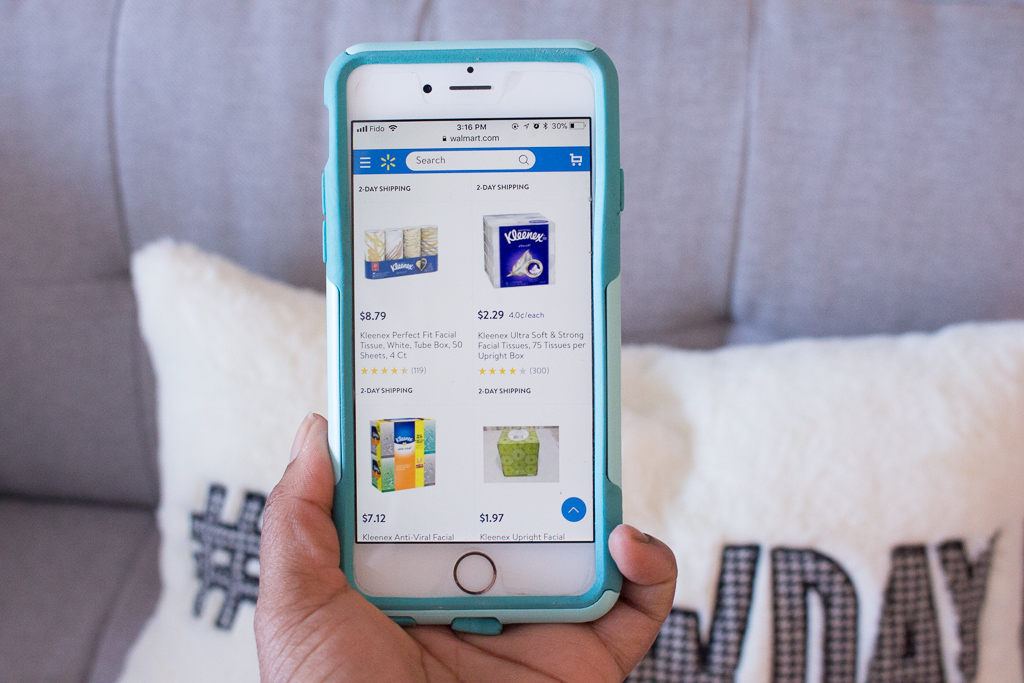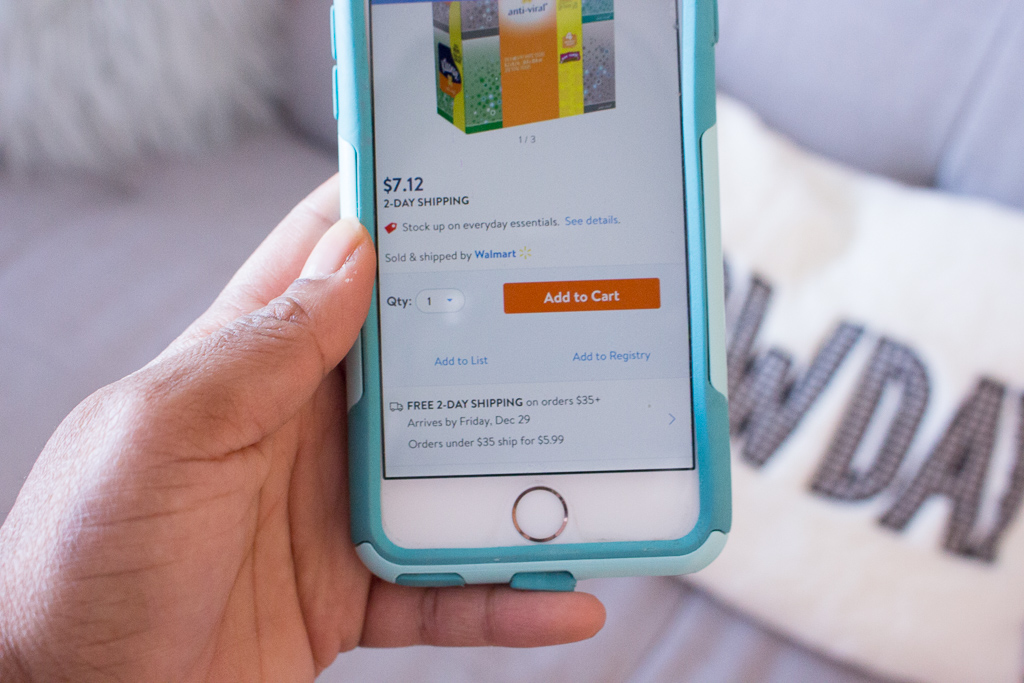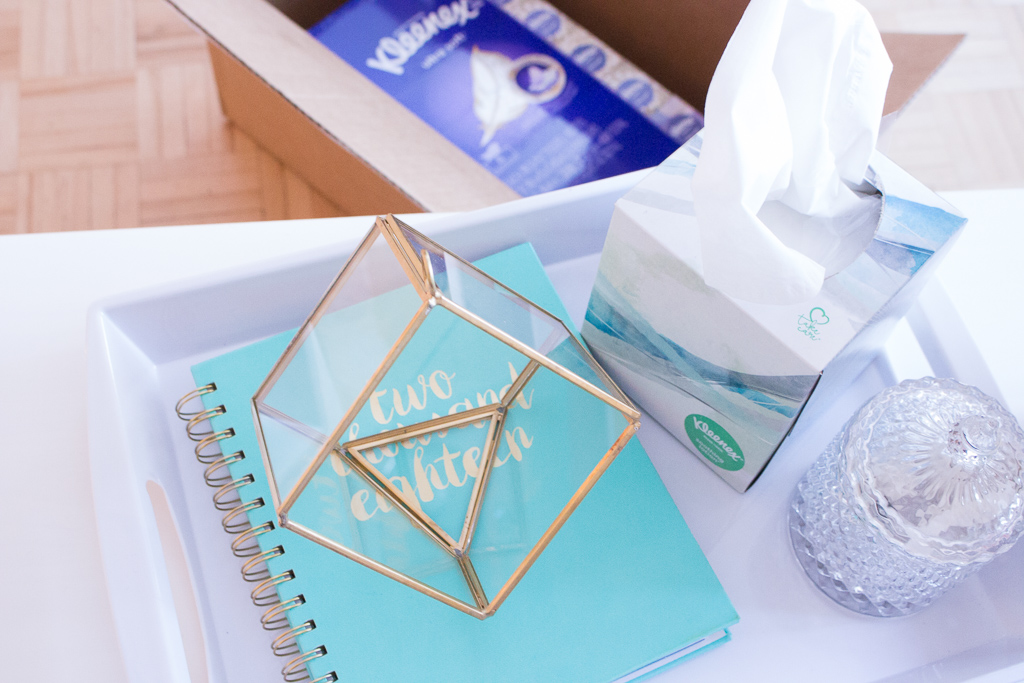 [Tweet "Simple Ways To Care For Yourself When You Have Kids #TakeCareWithKleenex https://ooh.li/8d8d7c8"]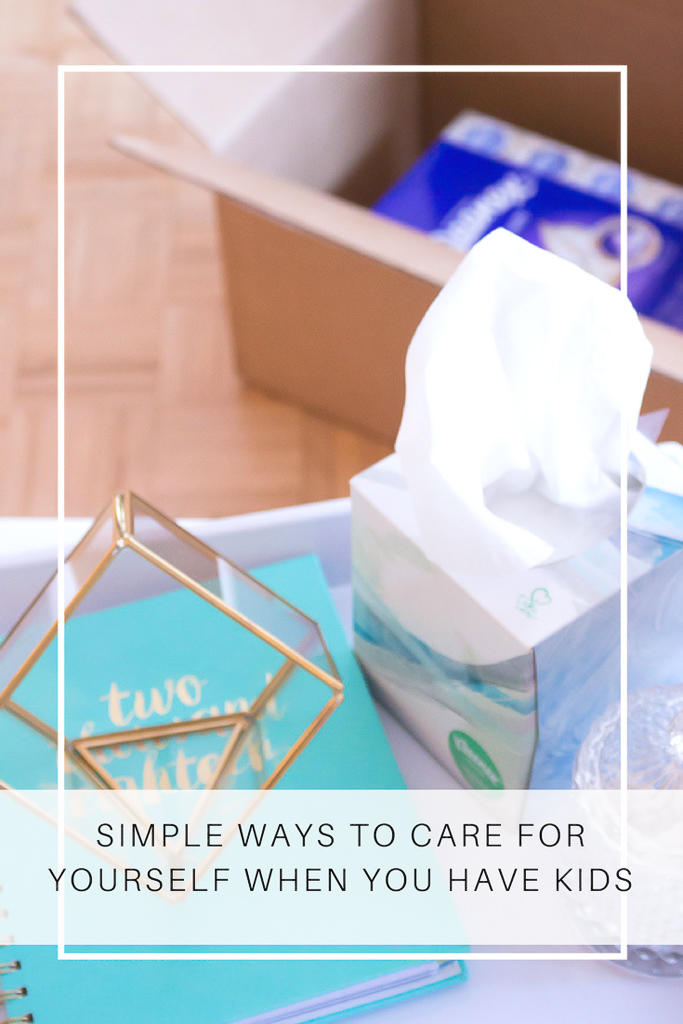 There you have it guys, my simple ways to care for yourself when you have kids. Do you have some tips to share?
Be sure to subscribe to my blog for an update when a new post is live!