I still remember the first time the Moana movie came out on Netflix. I had heard so many amazing reviews but had yet to see it for myself.  Last year, however, we watched it as a family and completely fell in love with it! It's still one of my favorite Disney movie that I enjoy watching even when the kids are not around lol. Today I'm sharing this super easy to make Moana inspired cupcakes. They are the perfect treat for a Moana themed party as well! Check it out and let me know if you end up trying this recipe.
Moana Inspired Cupcakes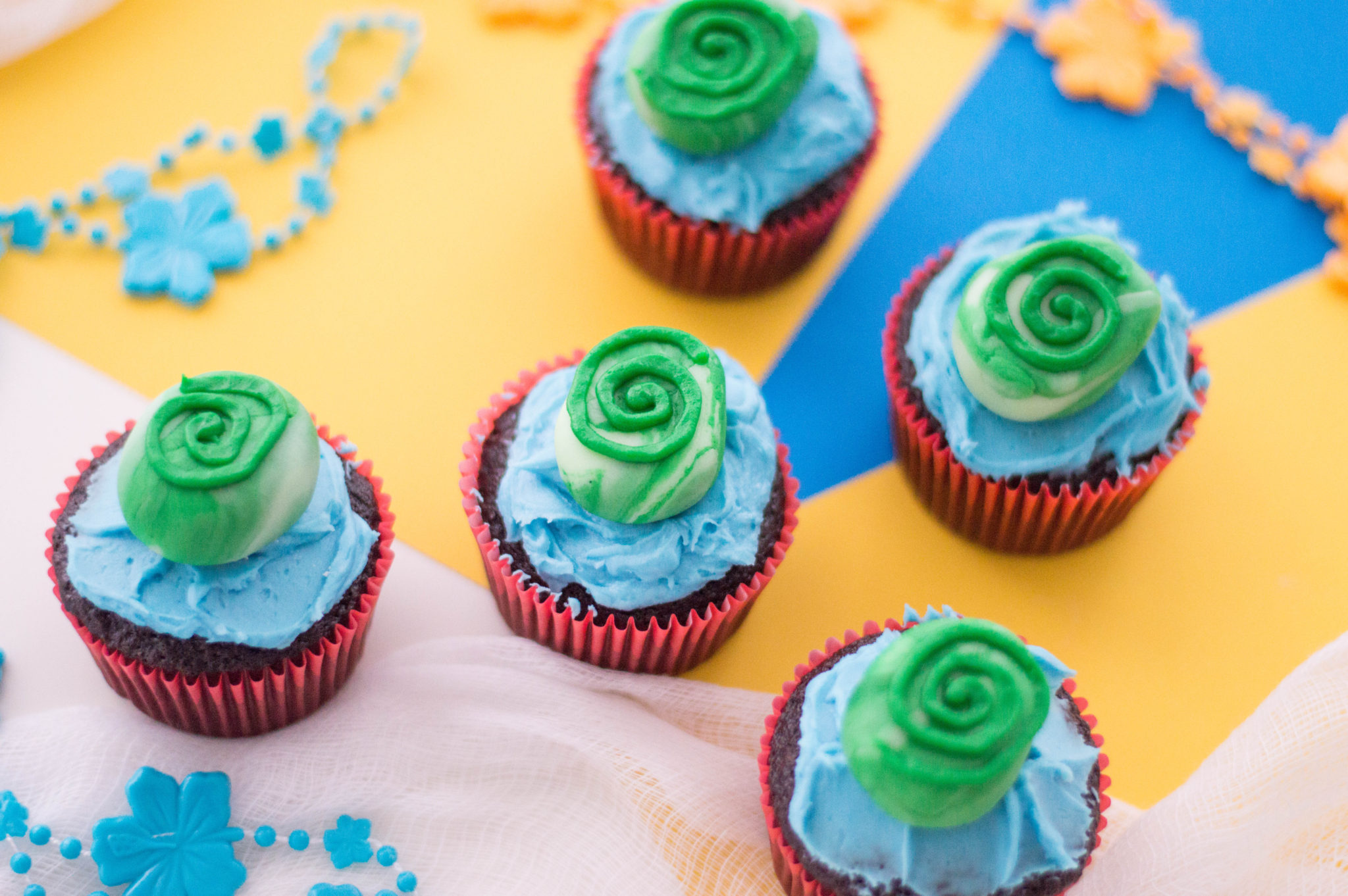 Ingredients
Fold both of your fondants with one another, creating a marbled look. Separate them into 12 1 ½ inch spheres, taking care that they remain marbled (so don't over-roll them).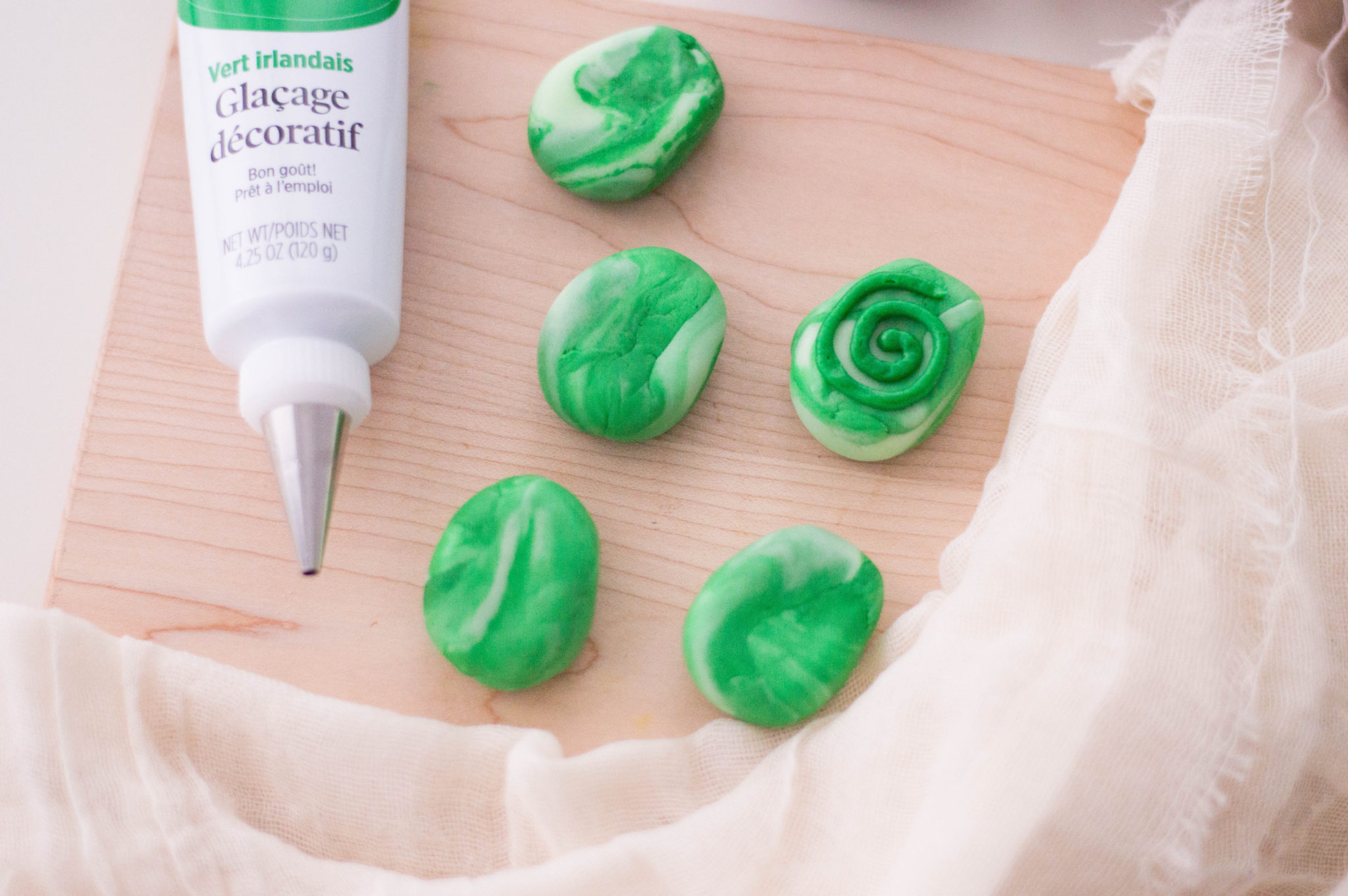 Shape the fondant spheres into ovals, slightly flattened. With your decorating icing, draw a swirl in the middle of each one.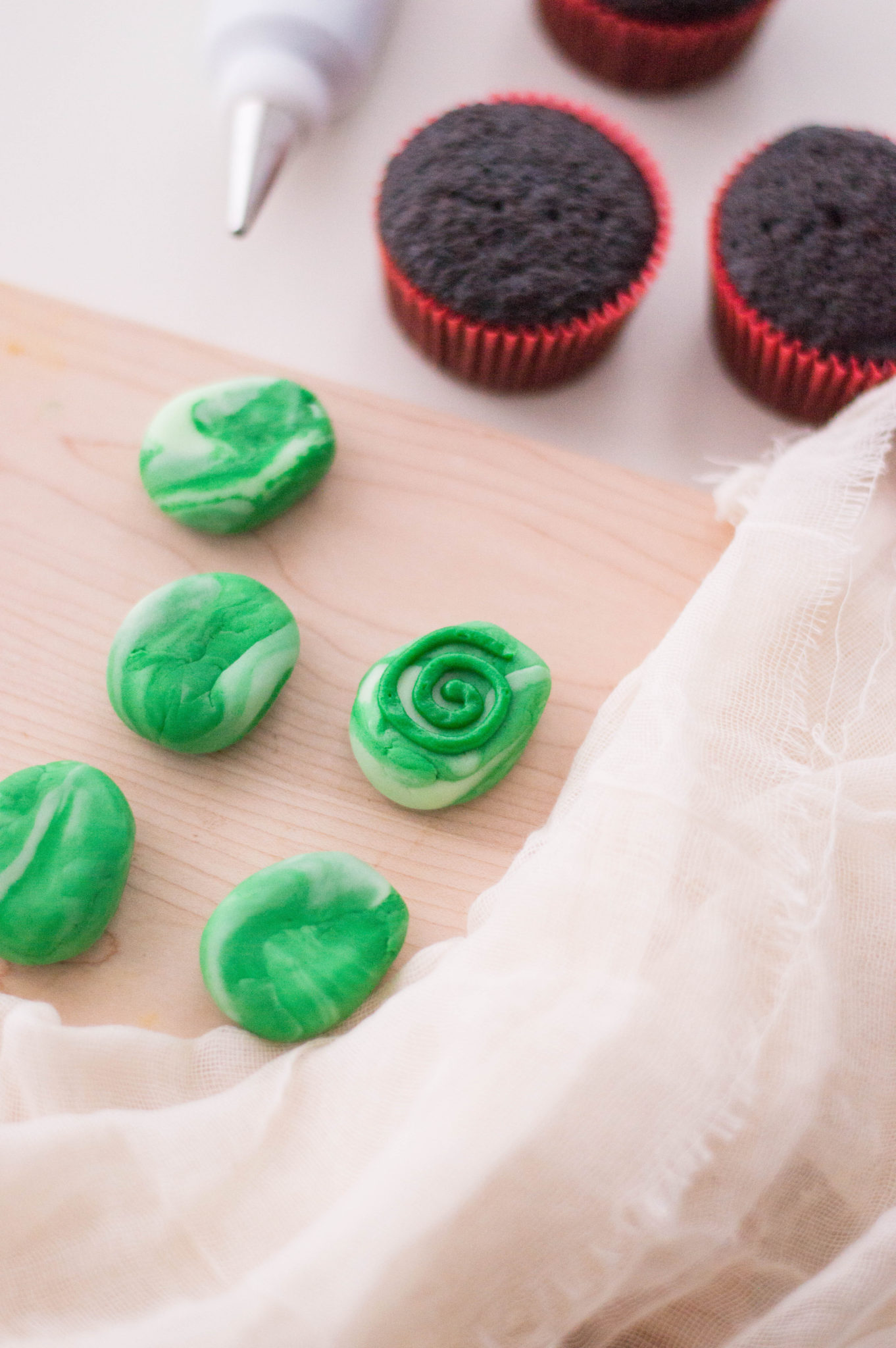 Using an electric mixer, beat butter, icing sugar and milk on medium speed. Add two drops of blue gel food coloring and increase the speed to high. Once ingredients are completely combined, use an offset spatula to frost each cupcake.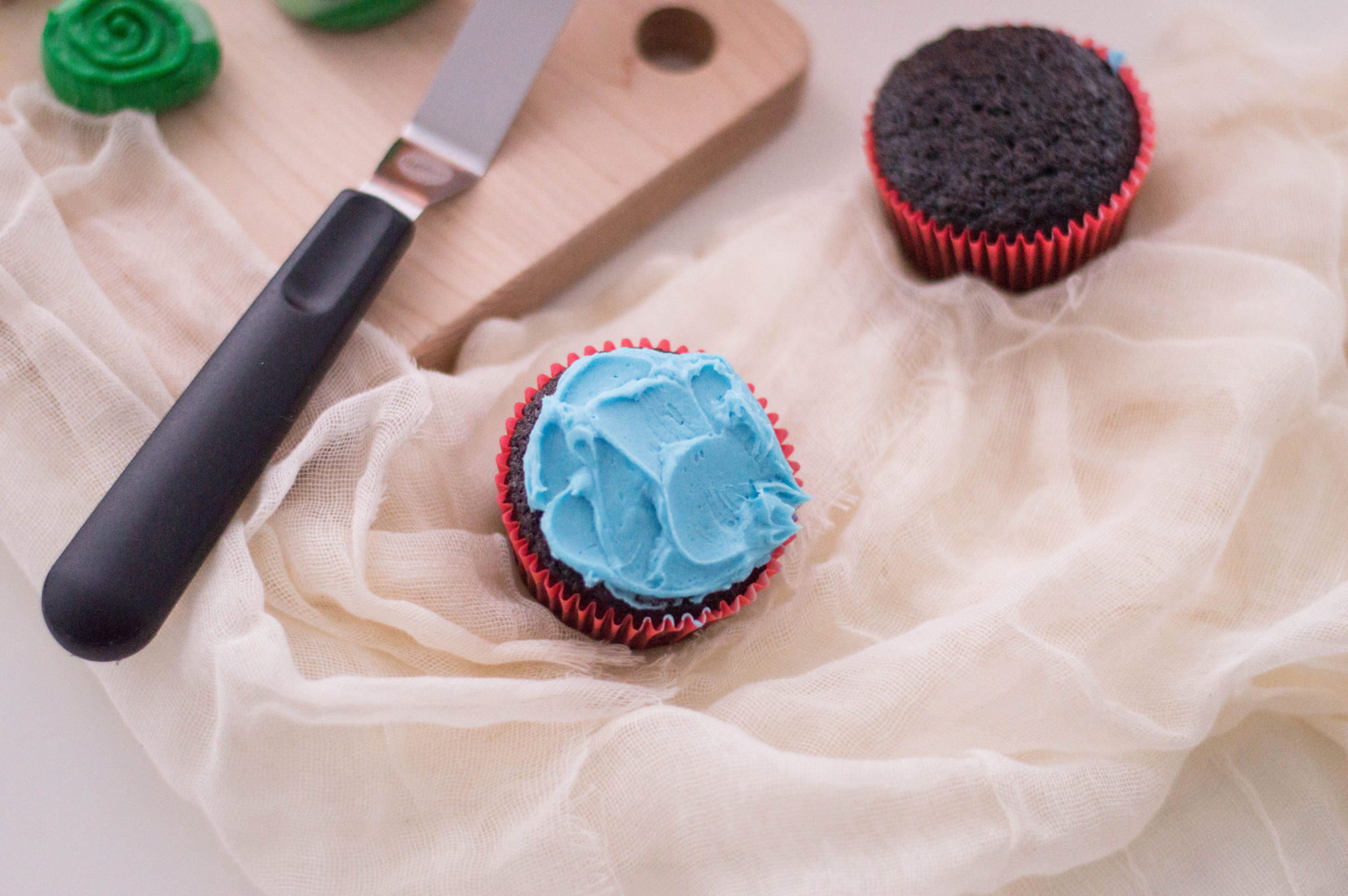 Place one fondant shape on each cupcake and enjoy!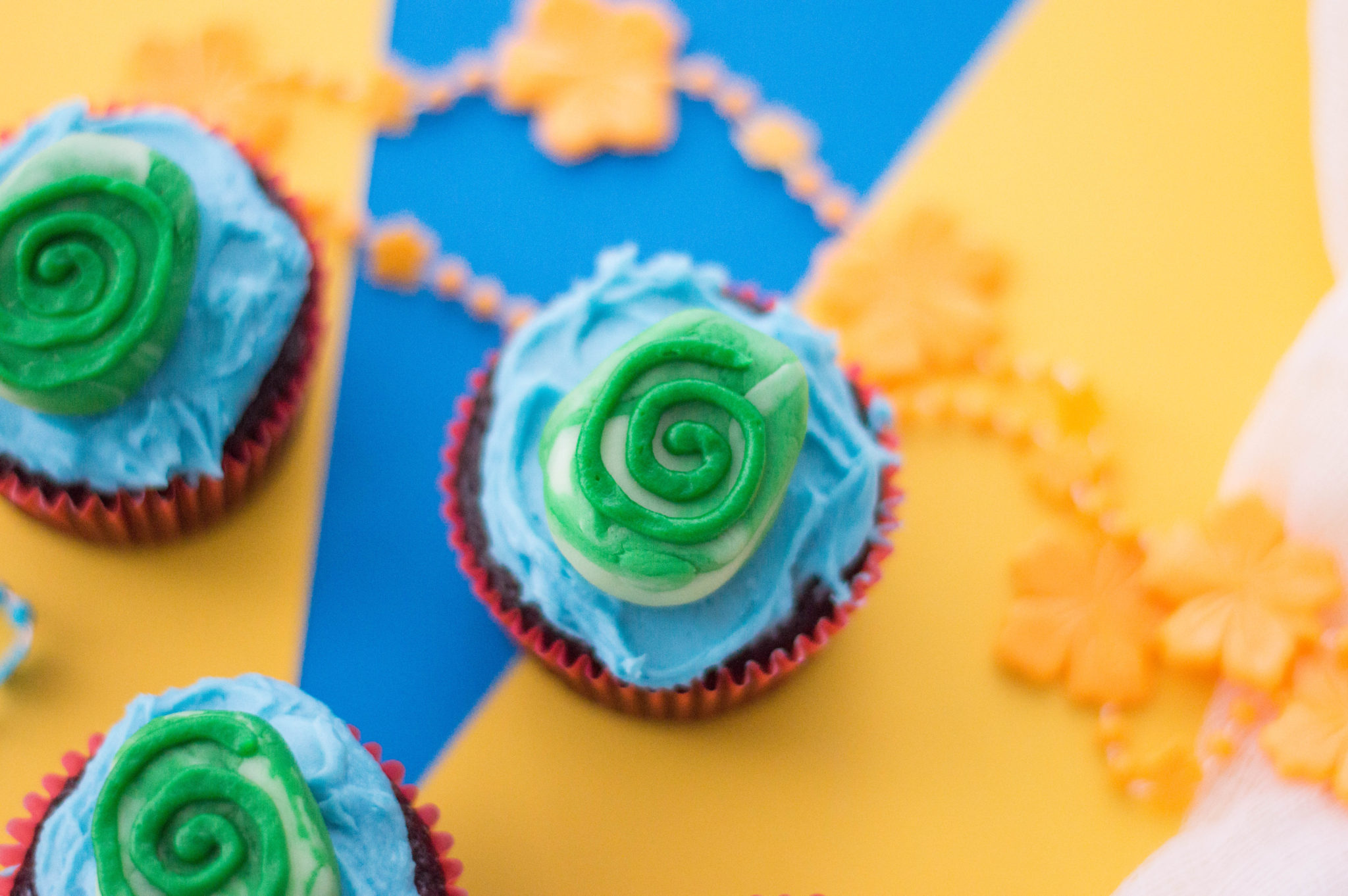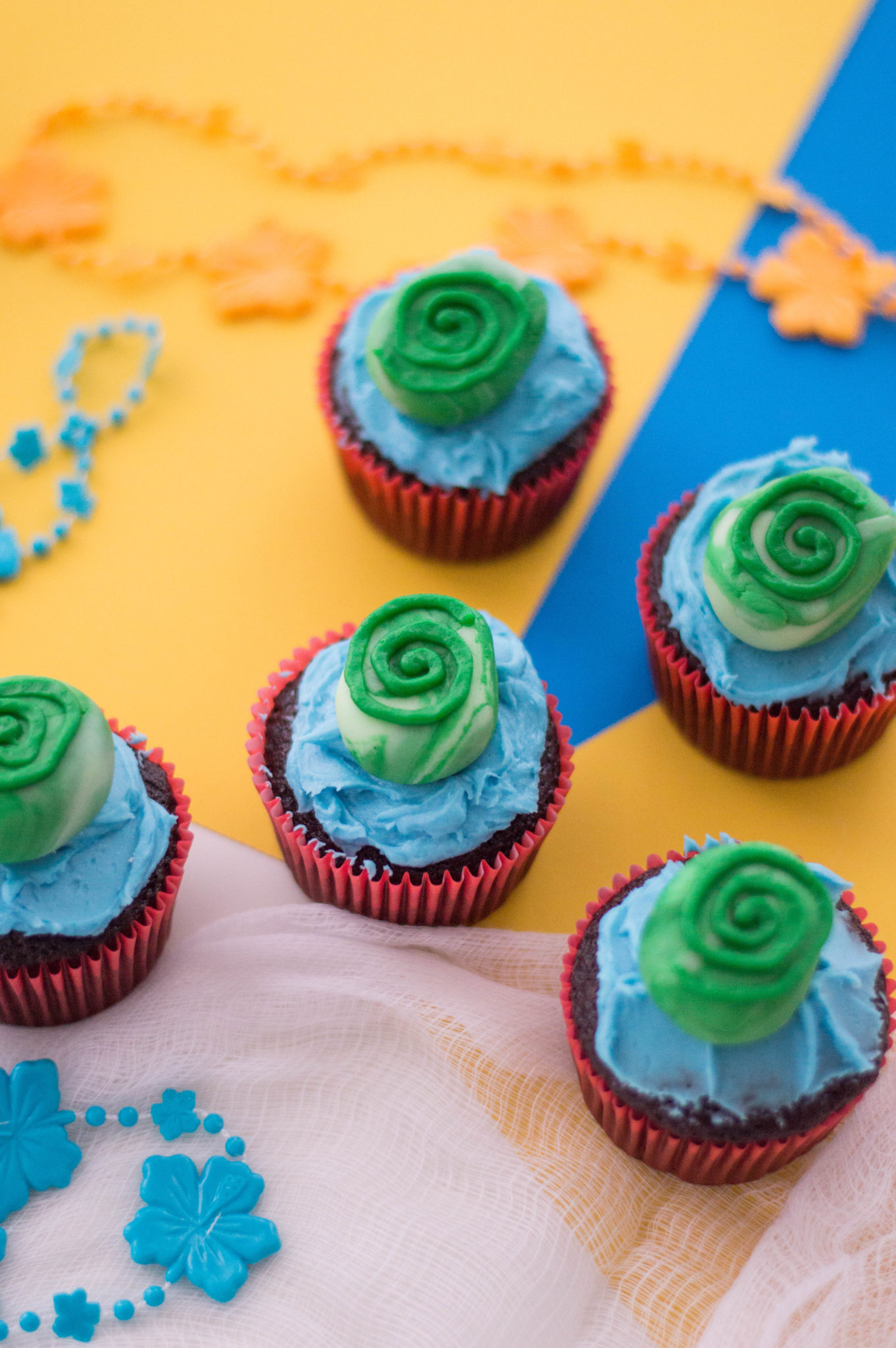 Super easy and so delicious! Be sure to make a couple dozen for your Moana themed party! They will surely go quickly!
Hope you enjoyed this Moana inspired cupcakes! For more simple recipes be sure you are subscribed.
Let's connect!