Ah, Macarons! So many flavors of deliciousness! They are chewy on the inside, crispy on the outside. Who would have thought that these delicacies were so simple to make? For MONTHS I've been saying that I'm going to make some but each time I would psych myself out. First, it was really hard to choose the flavor to go with. I finally decided to go with lemon (to keep my March Yellow theme going). For my homemade lemon macarons recipe, I'm using two of my Hamilton Beach small kitchen appliances. Keep reading until the end because I'm also sharing some of the things I learned from making macarons for the first time.
 Simple Homemade Lemon Macarons Recipe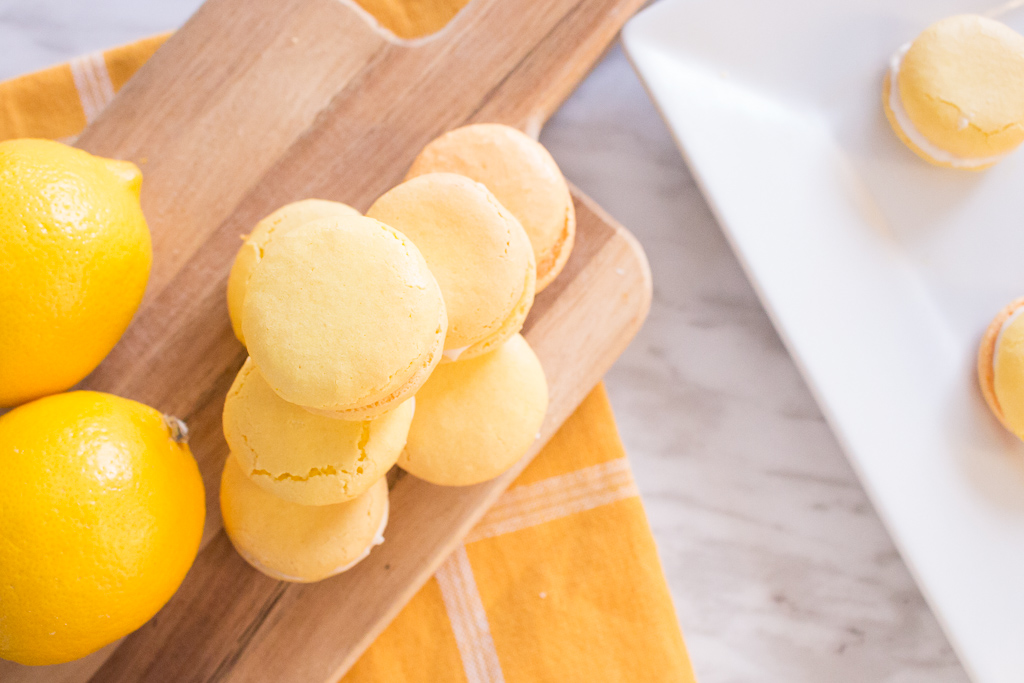 This post is in collaboration with Hamilton Beach Canada.
I'm super excited to tell you guys that the new 7 Speed Orbital Stand Mixer is now available on the Hamilton Beach website. Go check it out!!
Ingredients
2/3 cup sliced blanched almonds (or 80g of almond flour)
Two large egg whites (room temperature)
1/4 cup granulated sugar (53 grams)
1 cup of powder sugar
Yellow food coloring
1/2 teaspoon of lemon zest
homemade buttercream icing for the filling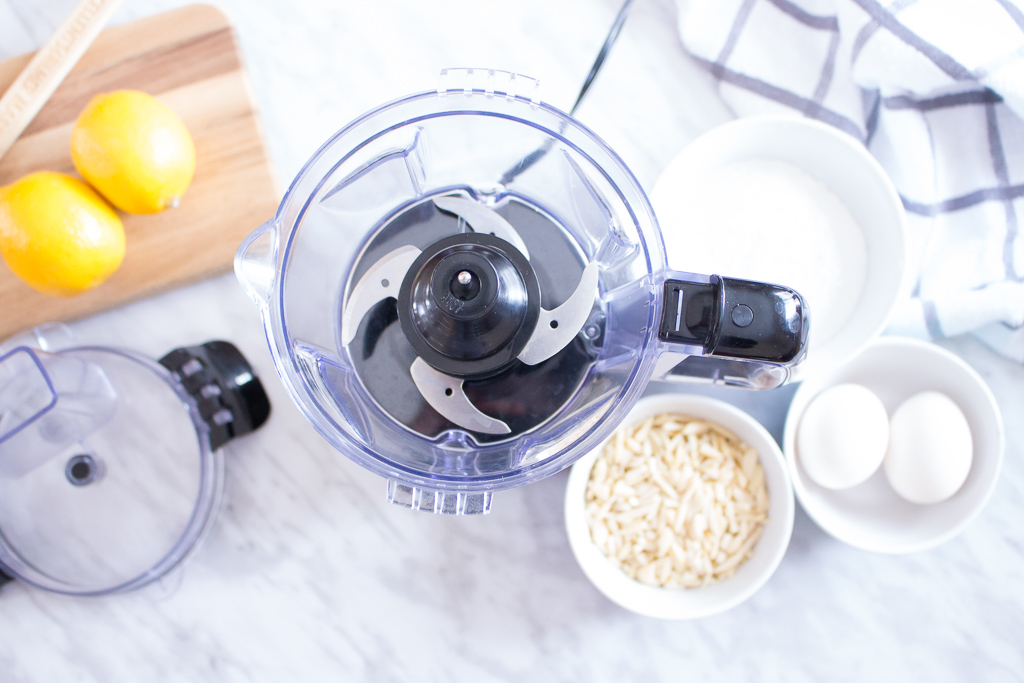 Steps
Start by preheating the oven to 350 degrees.
Part 1: Almond Flour Mixture
Place almonds in a food processor and process until as fine.
Add the powder sugar and combined for about 2 minutes.
Sift the almond and sugar mixer in a large bowl and set aside.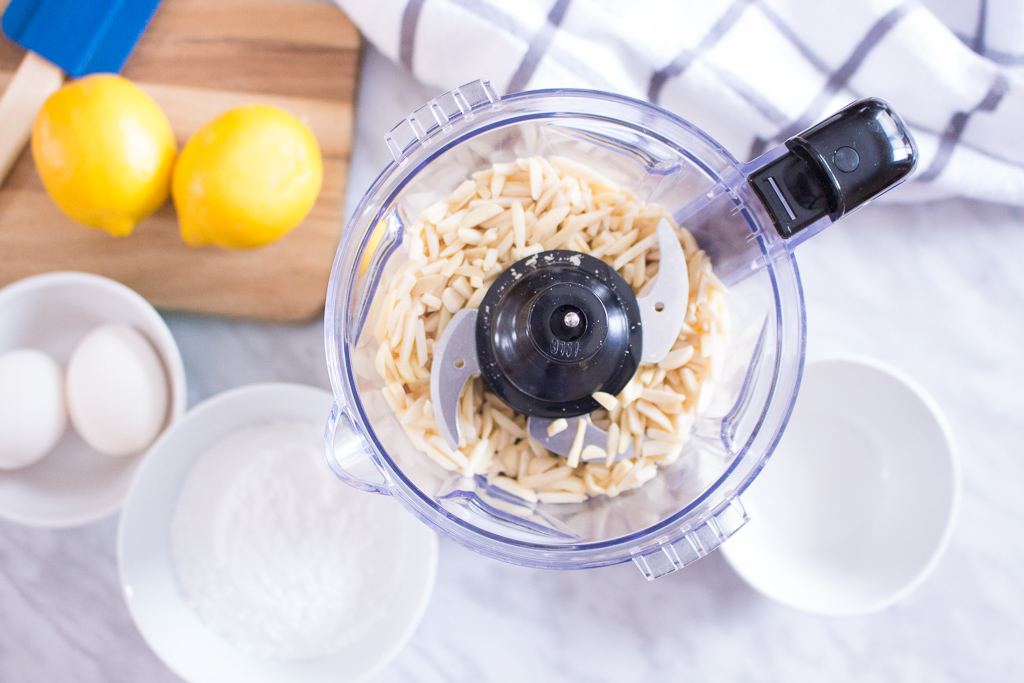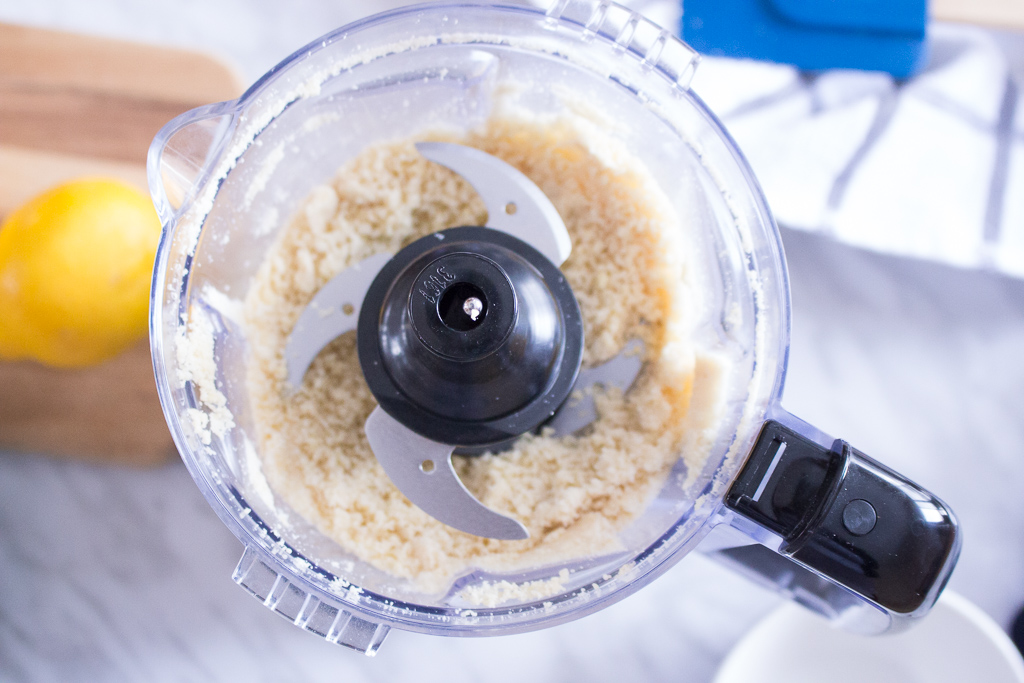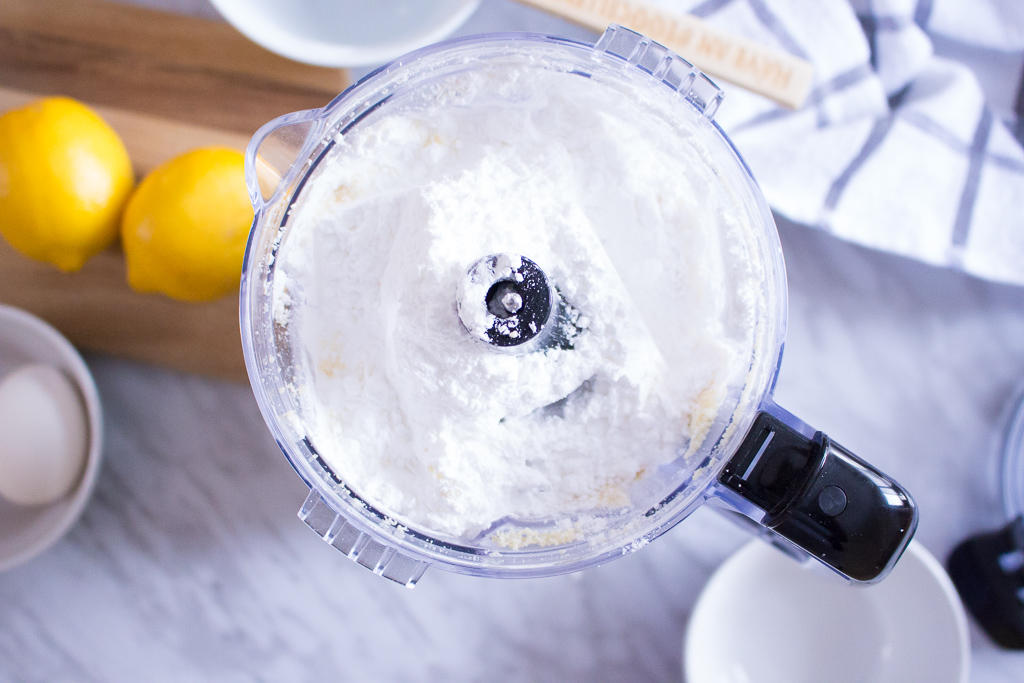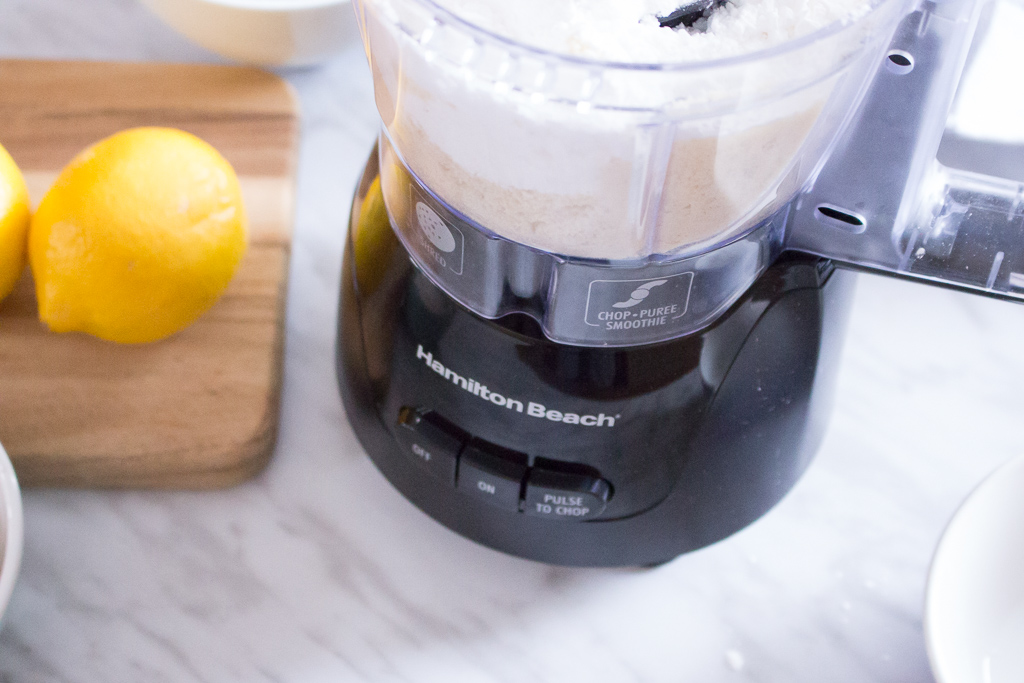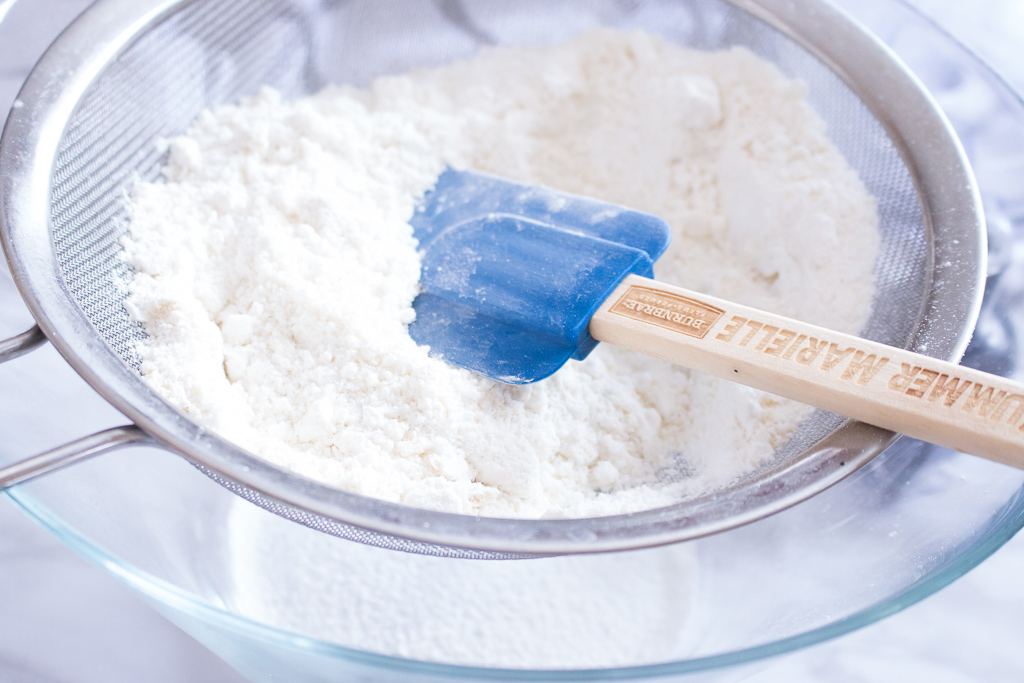 Part 2: Meringue 
Using a stand mixer, whisk egg whites and the granulated. Mix until peak forms.
Add the lemon zest and food coloring and mix until well combined.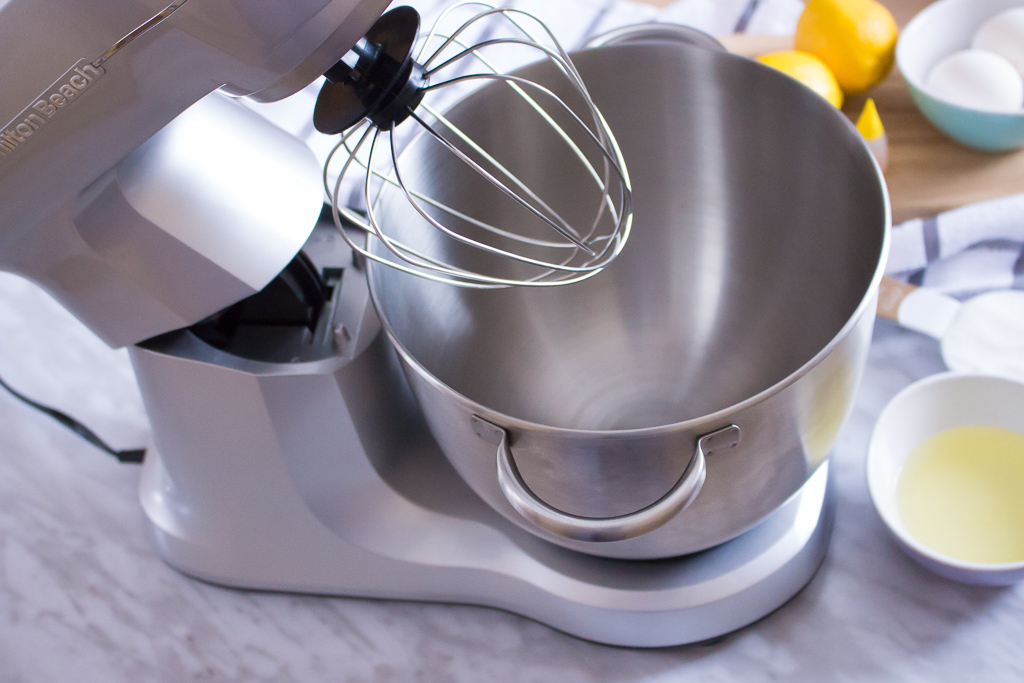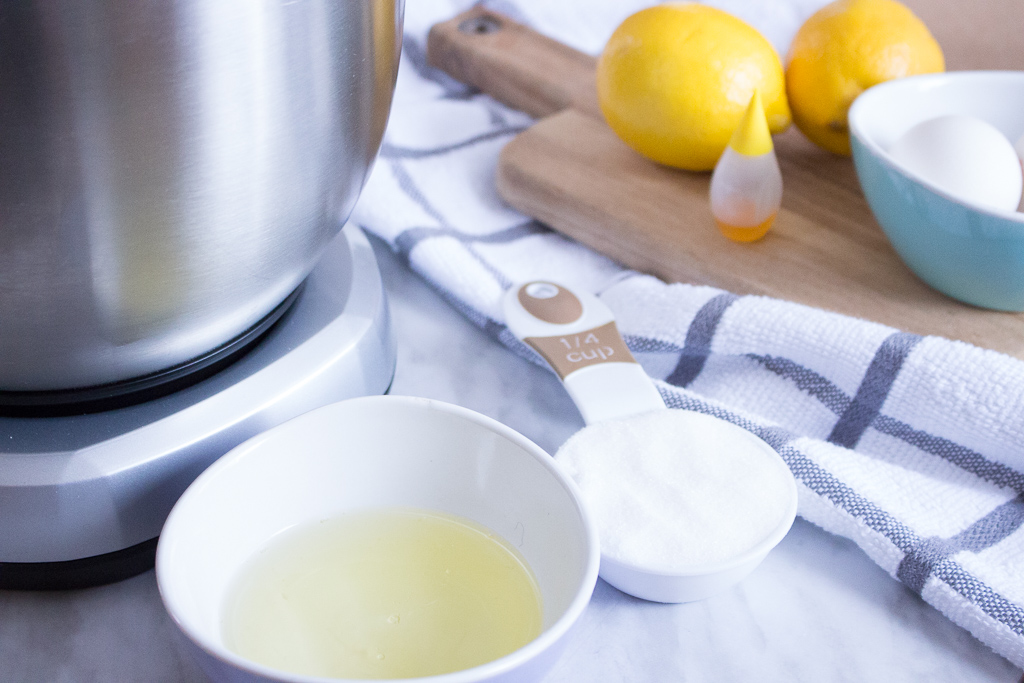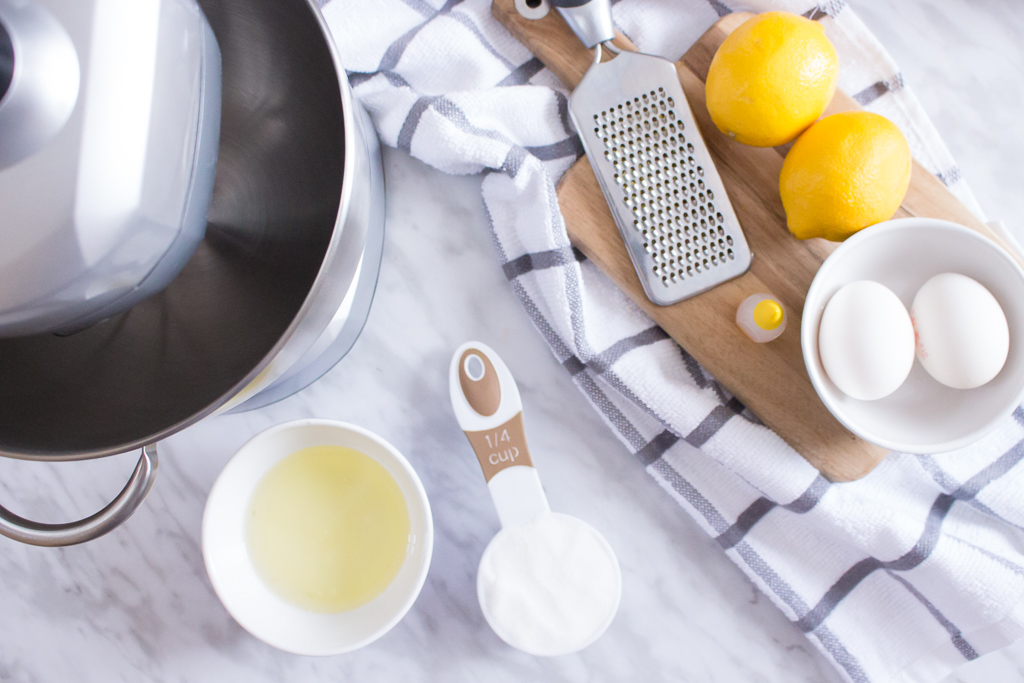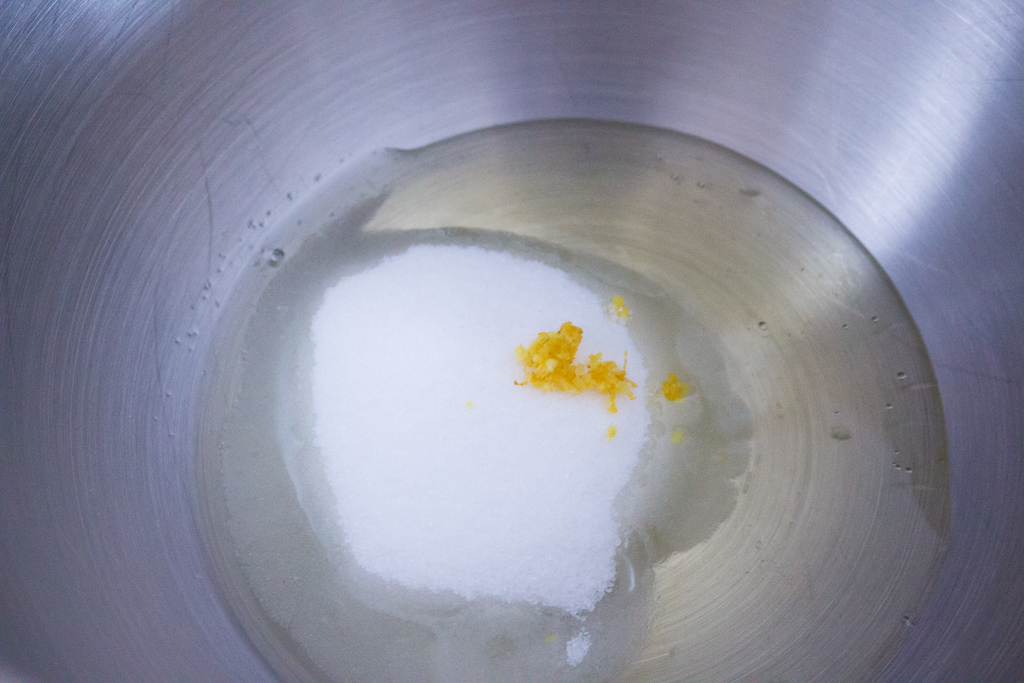 Part 3: Mix dry and wet ingredients 
Combine the meringue and almond. Keep folding the two together until there are no more dry ingredients. Keep folding until mixture looks like "flowing lava."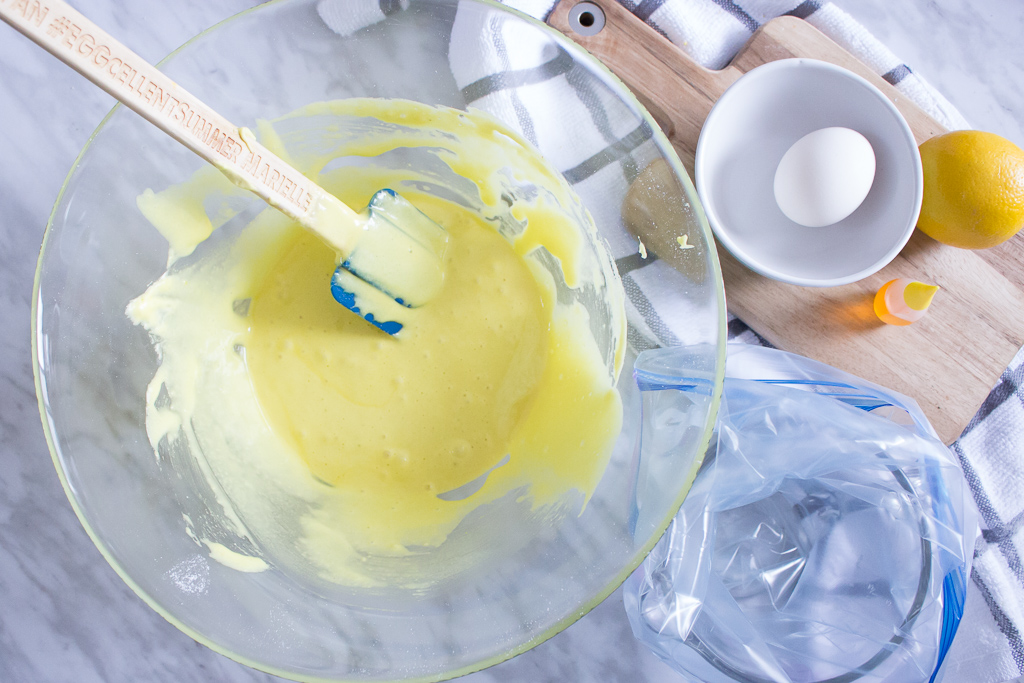 Part 4: Making your macarons
Pour the batter into a piping bag.
Pipe the batter into a

Macarons Mat Baking Mold

(Get one HERE)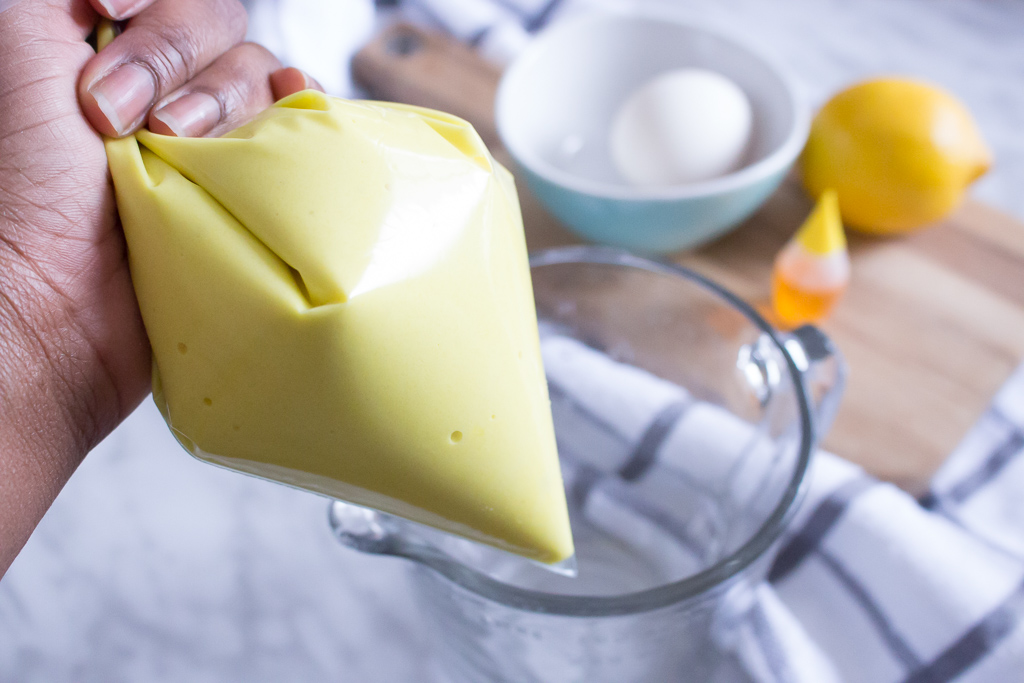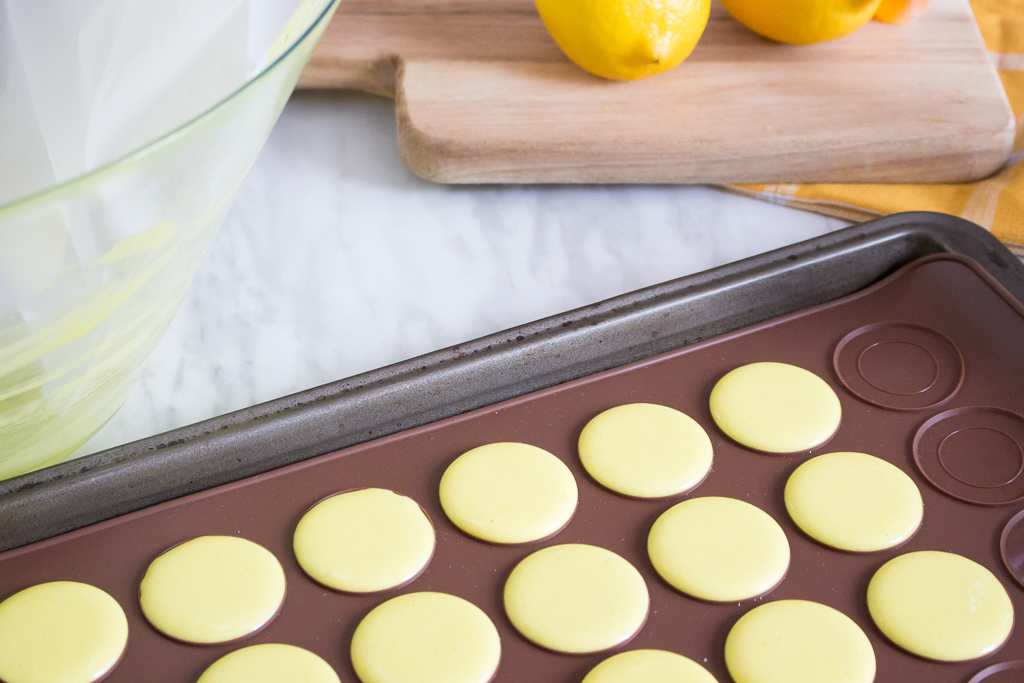 Step 5: Baking
Bake for 13 minutes.
Once cool, pipe on with the homemade buttercream filling cool.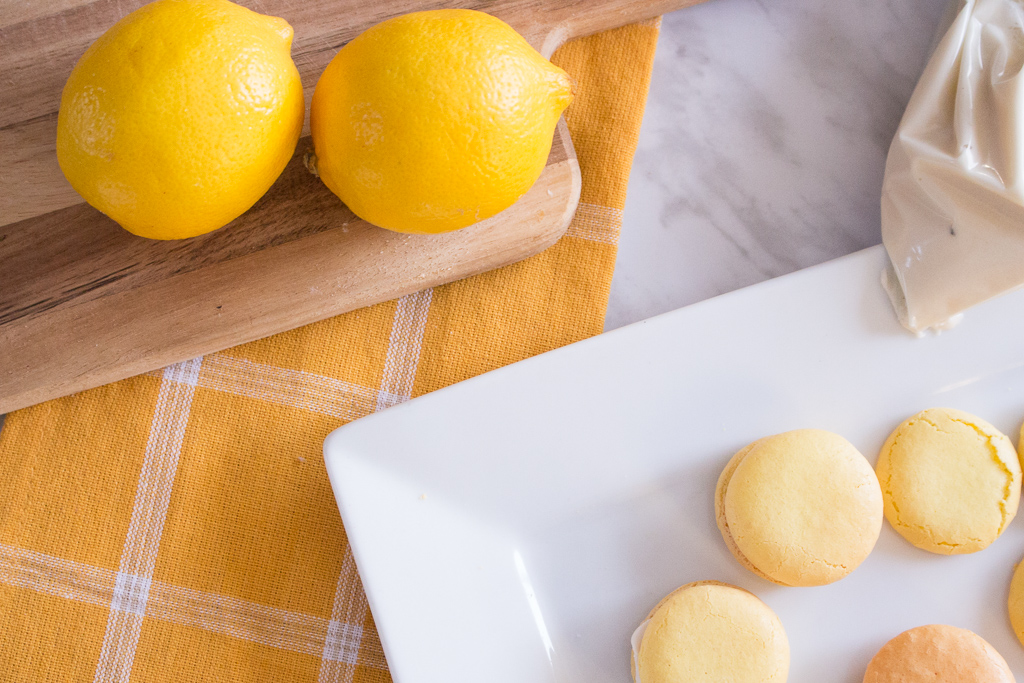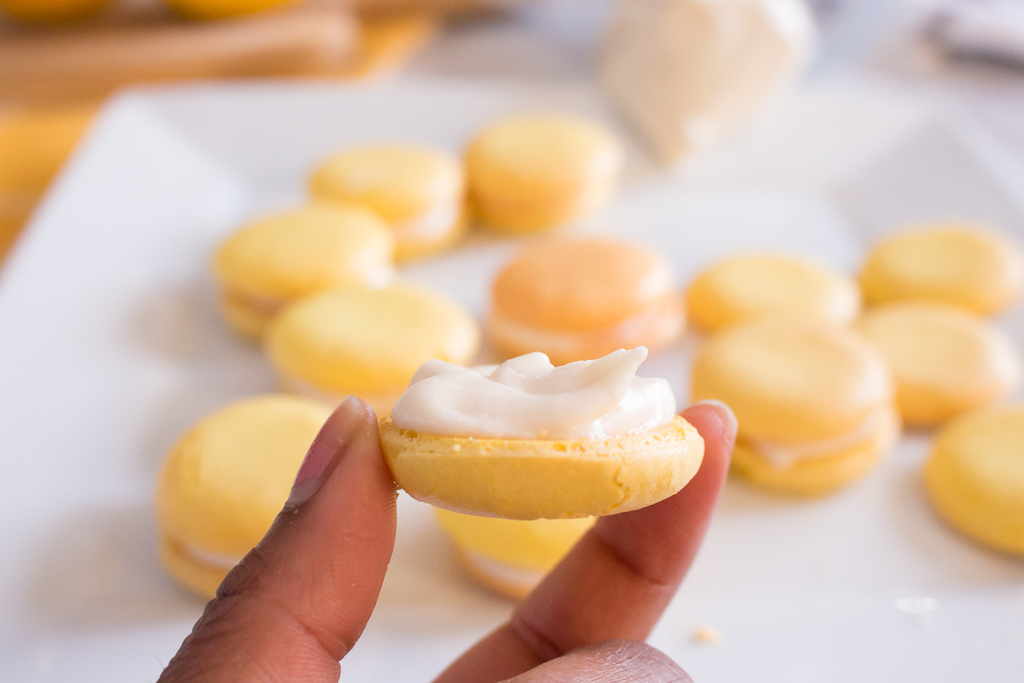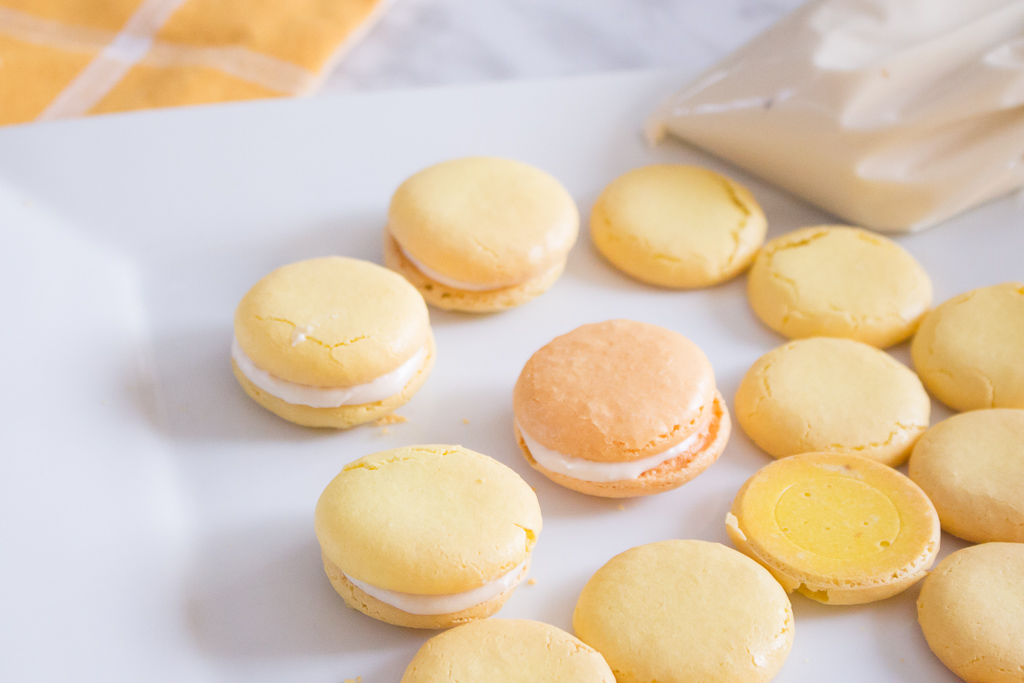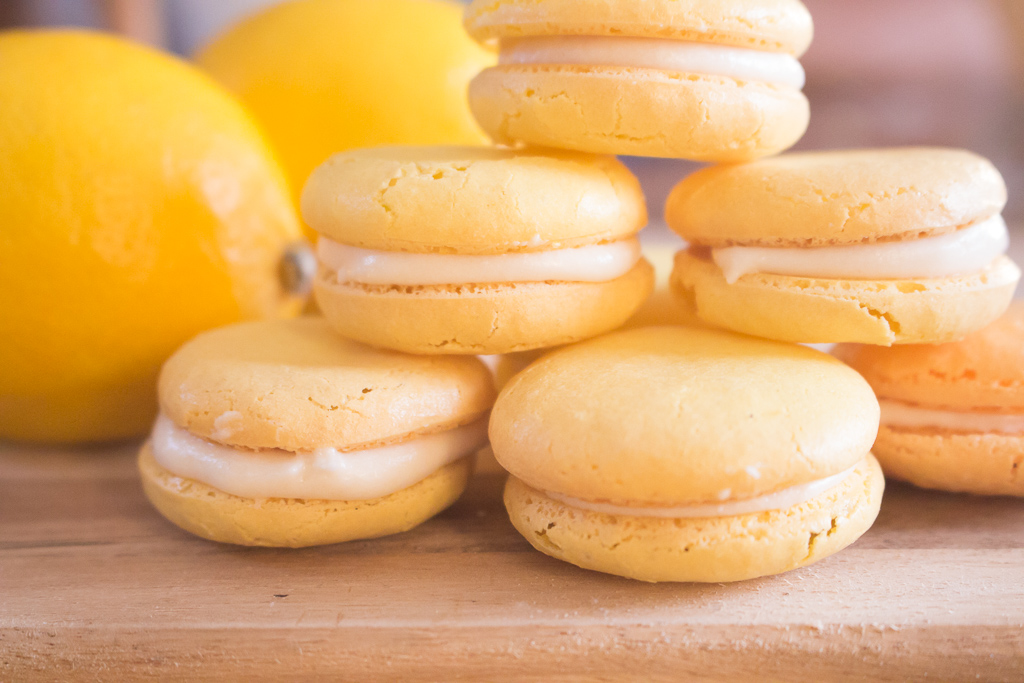 Things I learned
As you can see from the picture above, my macarons don't have that nice little bottom that macarons are known for. After doing a bit of research, I learned that I should have let the batter harden for 30 minutes to an hour BEFORE baking.
Most of the recipes I found online all ask for gel food coloring. Which, I didn't have. Apparently, using something else affect the consistency of the batter. I will try gel food coloring next time and update you on the results.
My macarons were a bit dry and broked easily. I'm sure it's because I over baked them. I will have to be careful for next time.
On the upside, my macarons were super delicious and chewy and didn't cost me 3$ each.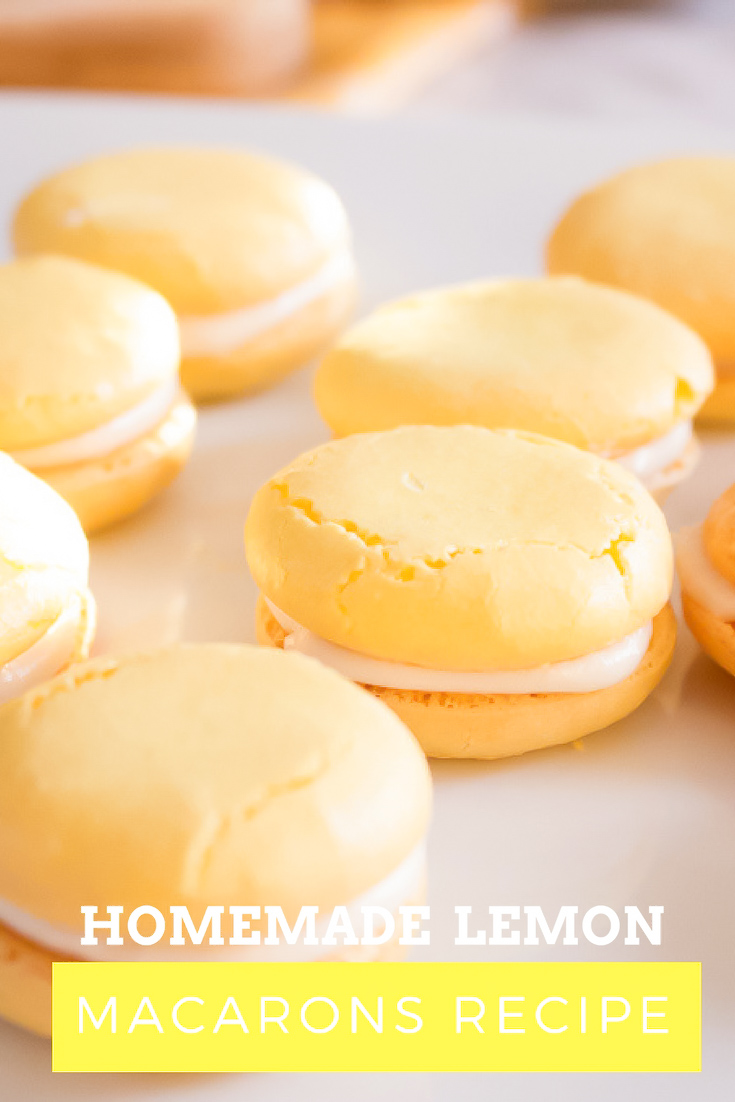 See? Super simple and so delicious! I can't wait to try making different flavors! I'm thinking of trying either pistachio or maybe strawberry. Will for sure make lemon macarons again because they really turned out amazing.
What's your favorite macaron flavor?
Be sure you are subscribed so that you don't miss a thing!
Let's connect!