Happy Sunday everyone! Today has been nothing but gloomy skies and rain! Ugh! I wish we were back in August! Don't get me wrong, Fall is great, but the rain? I could totally do without. While reminiscing on the warmer days, I came across a picture of Jazzy's first time meeting Geoffrey The Giraffe.
Meeting Geoffrey The Giraffe In Toronto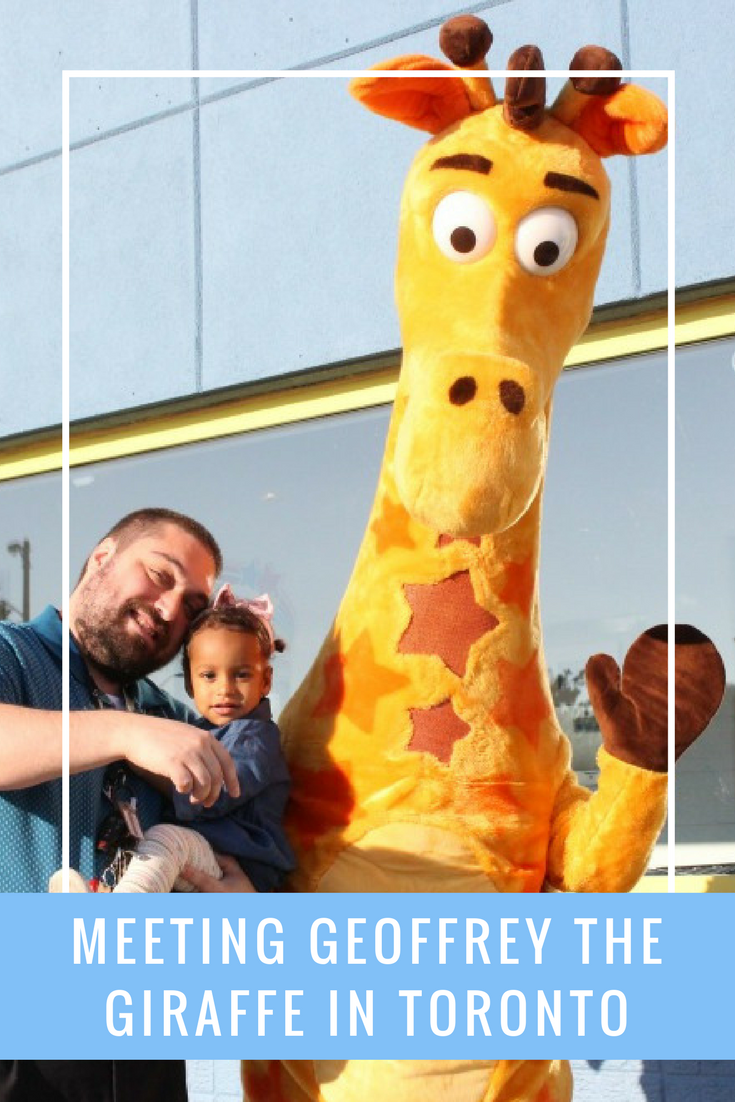 If you recall, my family took our very first road trip to Toronto in August. We had gone there to shoot a Toy's R Us video for Mattel (see it here). It was a lot of fun and a great experience for us.
While we were waiting for everyone to get to the location, Jazzy for to say hello to Geoffrey The Giraffe. It was her first time, and she wasn't having it lol Demo would try to lean closer to Geoffrey The Giraffe so that I could take a picture and the whole time, Jazzy would holder her dad tighter.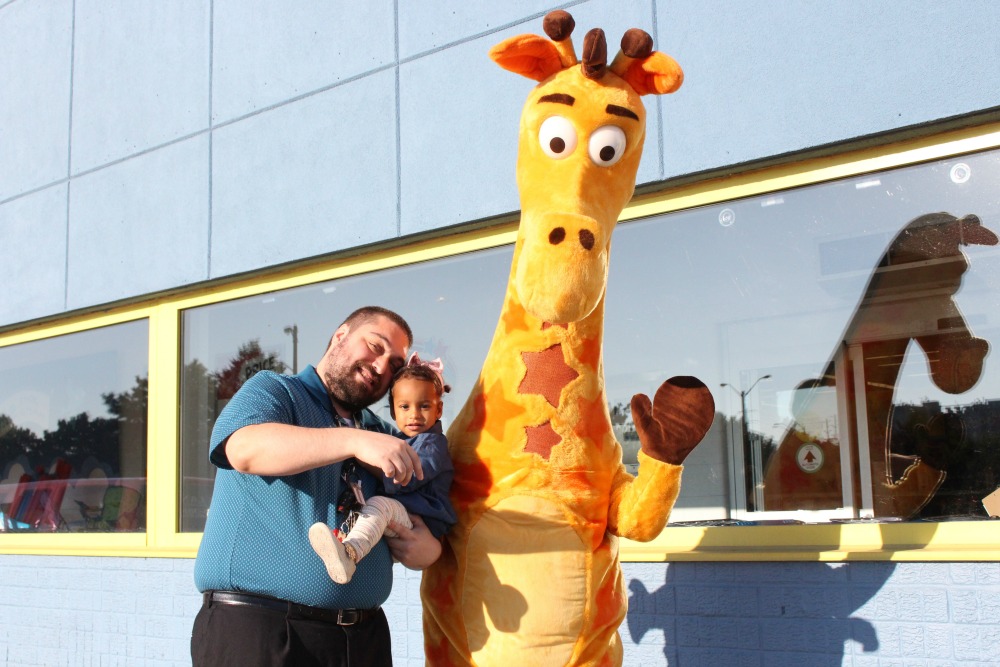 I wonder if she would react the same way for a Paw Patrols mascot. She's obsessed with The Paw Patrols!!
Does your child get freaked out around mascots too?
Subscribe to my blog for updates.
Let's connect!