I survived back to school (barely) and so can you!
Not sure what was most stressful about this school year: The new school? Or the fact that I waited last minute for everything. Like they say, "practice makes perfect".
So here's some tips on surviving back to school.
1. Set a bed time schedule.
This one was easier said than done. The little man spent all summer going to bed really late. So 2 weeks before school started we tried to get him in bed by 9 pm. Which is still pretty late. But because we had him going to bed by 9 pm, when it was time for school to start we were able to get him in bed by 8 pm. Trust me when I say, setting a bed time for your kid is crucial to your sanity!
2. Have an awesome sister pick up most of the school supplies.
This one is tricky, if you are not blessed with an awesome sister (like I am), then you will have to do the picking up yourself. I live In Quebec and the school list is usually sent with the kids on their last day of school.  Because the little man was being transferred to a new school, we got our school supply list in the mail mid July. My sister happens to work in the mall right in front of Bureau en Gros (Staples), so she kindly offered to pick up the items on the list.  We only had to go back and pick up a few other things and a backpack.
3. Online shopping is your friend (in this situation anyway).
This year I wanted bento lunch boxes or something similar for The Little man's lunches.  I searched everywhere but was unable to find any.  Good thing there is the internet!!  I ended up getting some lunch containers from Amazon.  It helps that I have my Prime membership so my order was shipped within 2 days.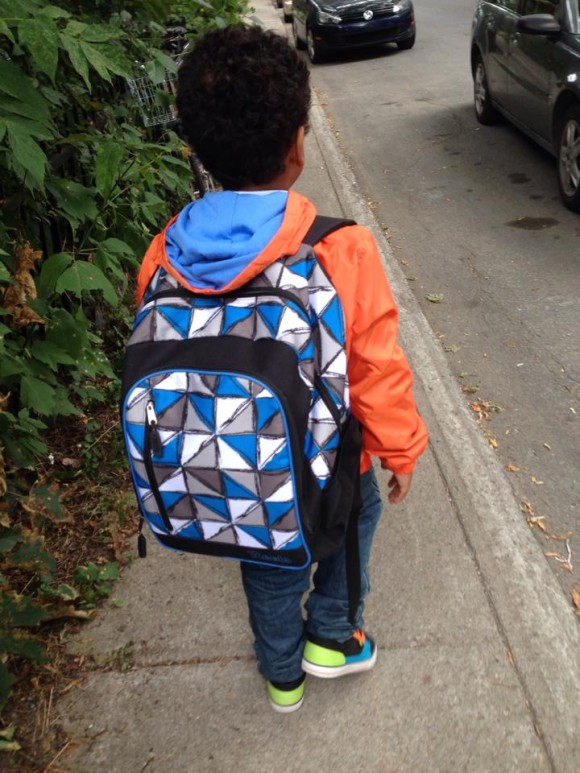 Pretty simple right?
I have to be honest, I did freak out the first week leading up to back to school. Now that I've survived back to school, let's hope I can survive the next few months.
Do you have some tips for surviving back to school? Share them in the comment below.
Be sure to subscribe for more tips