Happy Day After Halloween to you all! This year is the official first year that Jazzy went trick or treat. The first two years she merely sat in her stroller while big brother got all the candies. This year, however, she got to knock on the doors, carry her little pumpkin basket and enjoy a few sweets as well. Today I'm sharing my mandatory Halloween post. Enjoy!
Trick-or-treat | Mandatory Halloween Post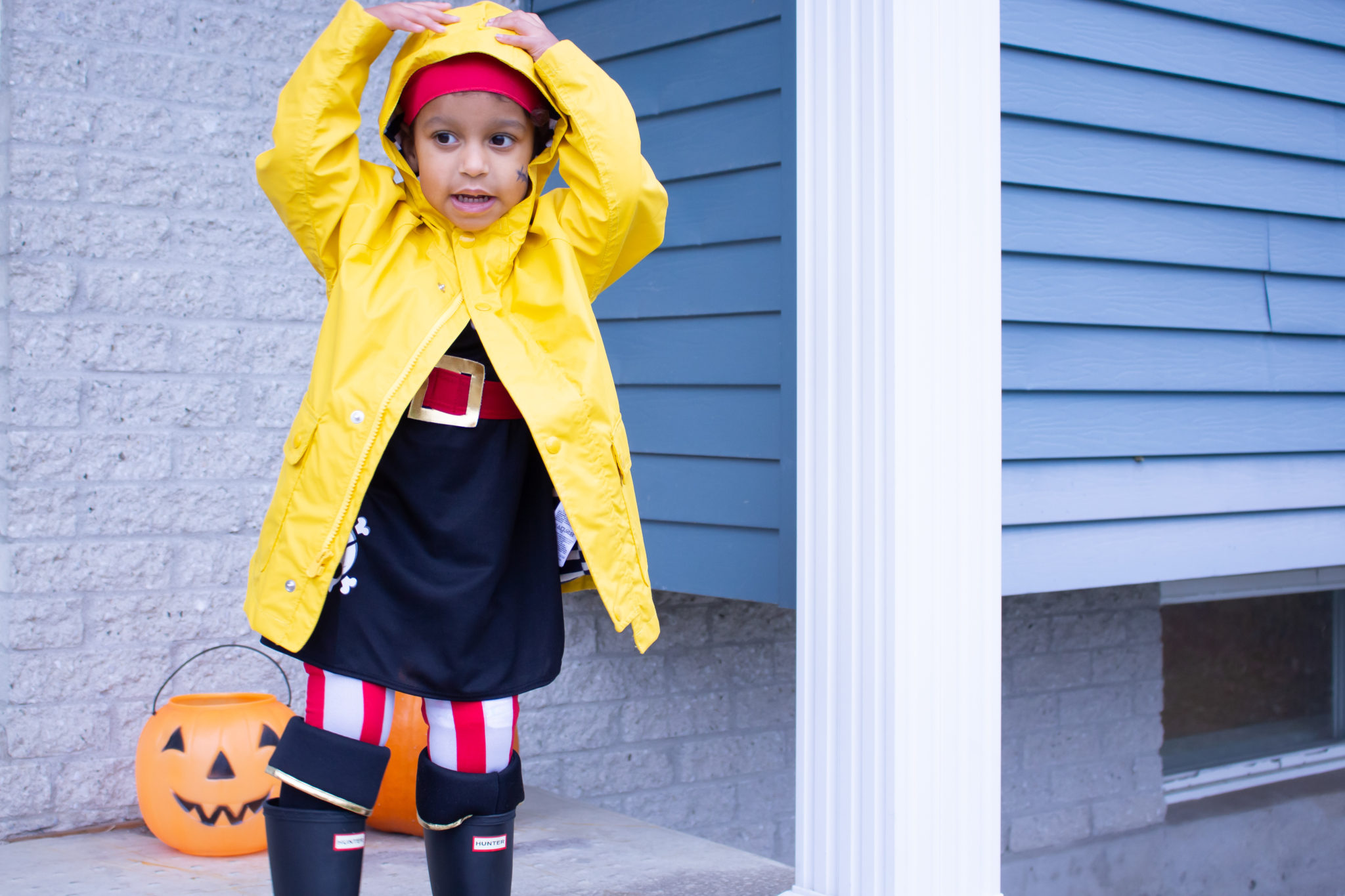 This year Jazzy had the honor of choosing her costume. I gave her two choices (that were within budget lol). She had a choice between Owlette from PJ Mask or a Pirate costume. After a lot of back and forth, she finally went with the Pirate "ship."   Surprisingly enough, her big brother went as a banana. Lol! For the past ten years, he's been so sort of superhero/game character.
I bought both costumes online and paid 15$ for express shipping. Costume SuperCenter has a bunch of Halloween costumes and I scored both the pirate and the banana costumes for under 21$.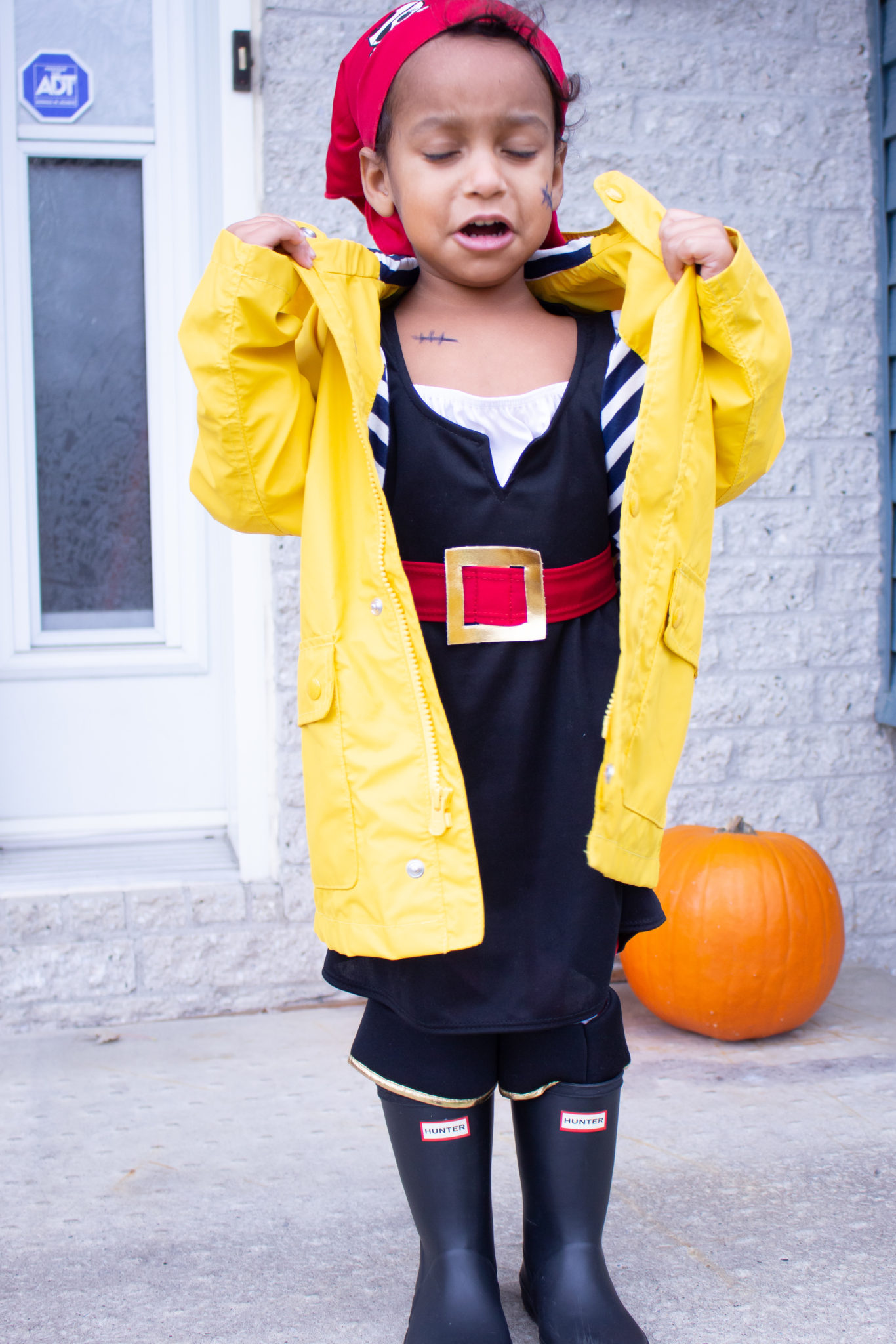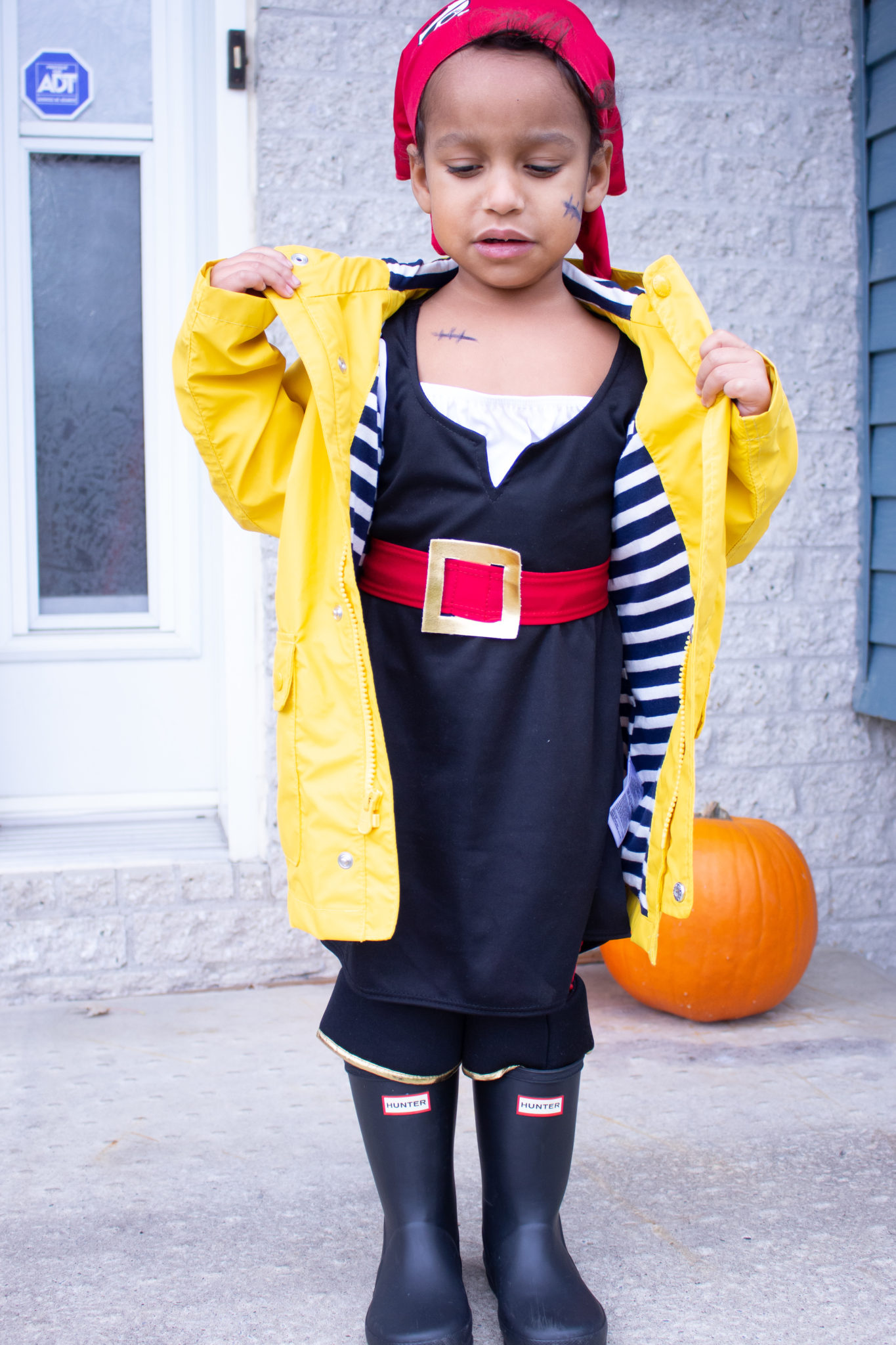 This is a picture of me trying to take a picture of Jazzy the day before Halloween. It was too dark inside and too cold outside. It didn't go too well lol
It rained pretty much all day, and it only stopped for an hour or so at around 5:30 PM. We decided to go around the block before it started back up again.  Lucky for us, the street that we went on were very generous with the candy!
This is the ONLY picture that I took, and it was done with my cell phone. Forgive the crappiness of it.
Did you go out on Halloween? What did you or the kids dressed as? Did you get a lot of candies?
P.S. November is NaBloPoMo, and I'm still not sure if I will have the energy to blog every day. However, I want to make a conscious decision to try posting at least three times a week.
Be sure you are subscribed so that you don't miss a thing!
Let's connect!