The fresh smell of lilacs is always a clear indication that summer is coming soon! We have a beautiful lilac tree right in the front of the house. The fresh smell of lilacs is simply lovely to me. Last year I came across an IG post on how to make lilac simple syrup. I was mind blown! And if you know me, you know that I love trying new recipes! I made some and took lots of pictures, but they stayed in my drafts. Fast forward to this year, we are already at the end of lilacs season, and I'm just now getting around to sharing the recipe on the blog—procrastination at its finest. I made lilac simple syrup before all the lilacs from our tree wilted away. If you are lucky, you might be able to make some too. If not, there's always next year! Scroll through for the simple steps on how to make lilac simple syrup.
How to Make Lilac Simple Syrup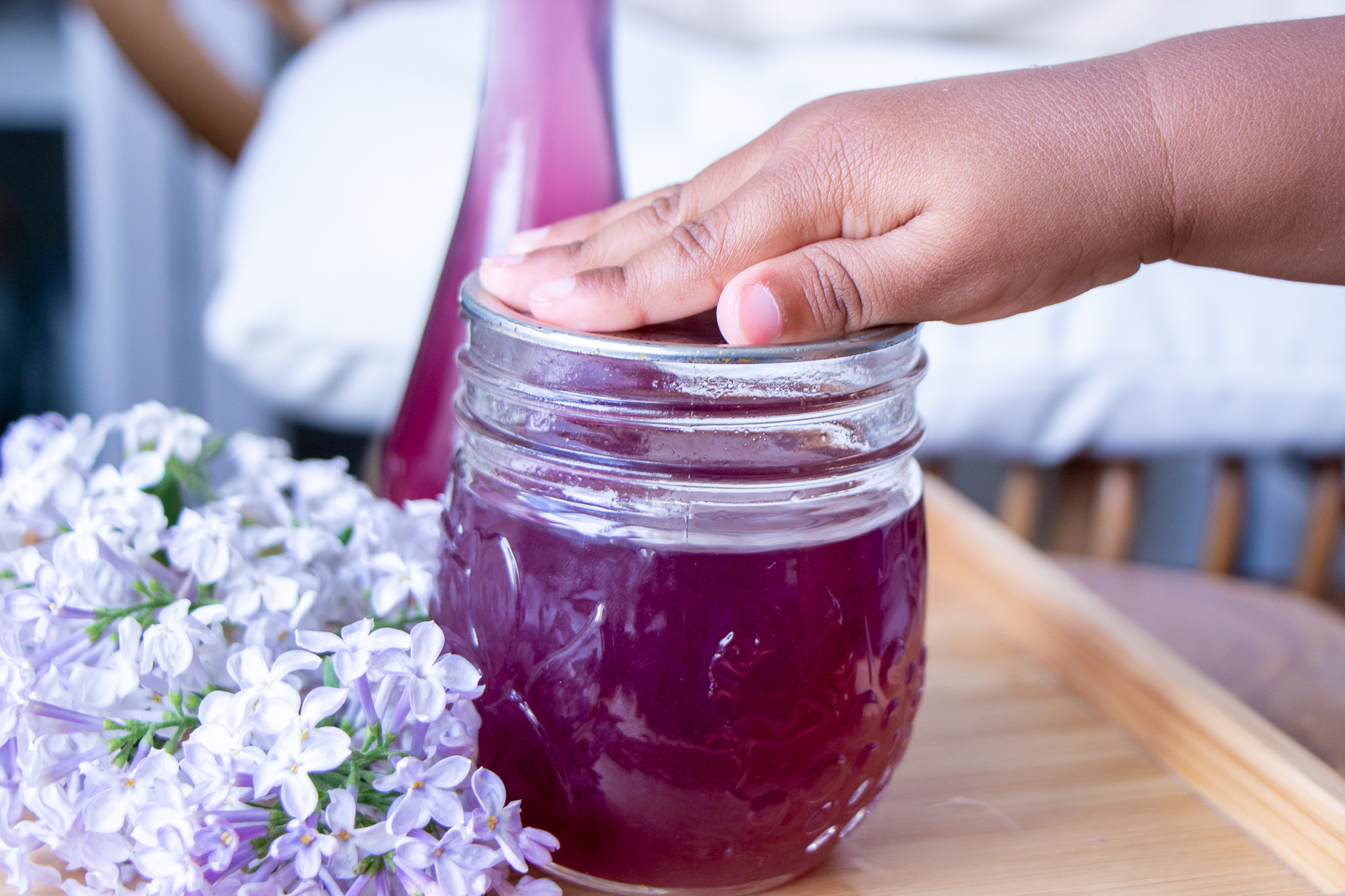 "Lilacs are May in essence." – Jean Hersey
Fun fact about me, I tend to stay away from products that have lilacs or too much floral in them. I've both lavender ice cream and lemonade and was not a big fan of the overly perfumey scent. Don't get me wrong, I love lavender on its own, just not so much in food. So when I first found out you could make simple syrup using lilacs, I was skeptical. But I'm happy that I did give it a try! The lilac simple syrup came out delicious and not at all perfumey as I had imagined.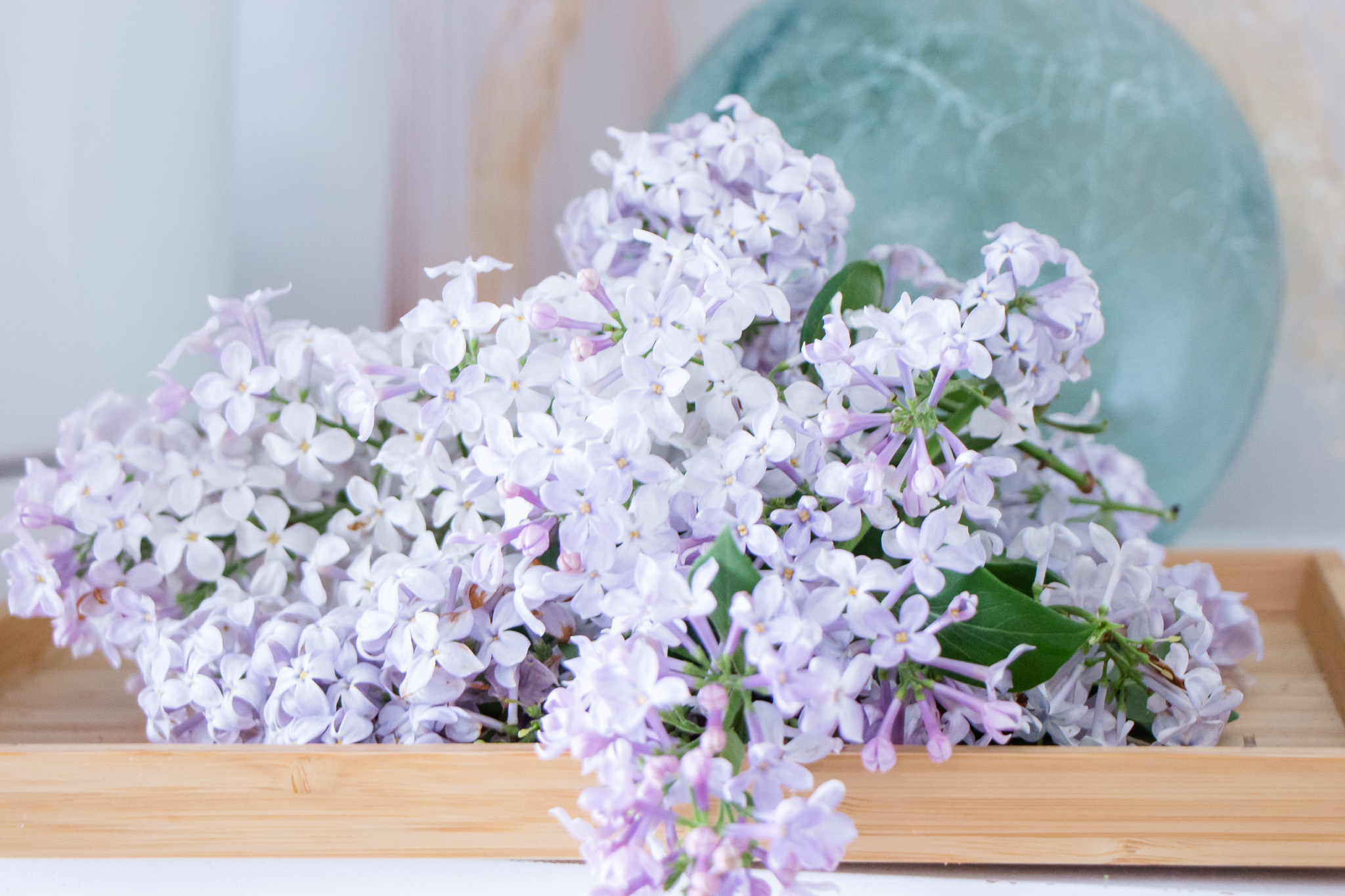 What you will need.
1 cup sugar
8-10 blueberries (crushed – for colour but optional)
1 cup fresh lilac blossoms (be sure to remove the green stems as that will make the syrup bitter)
1 cup water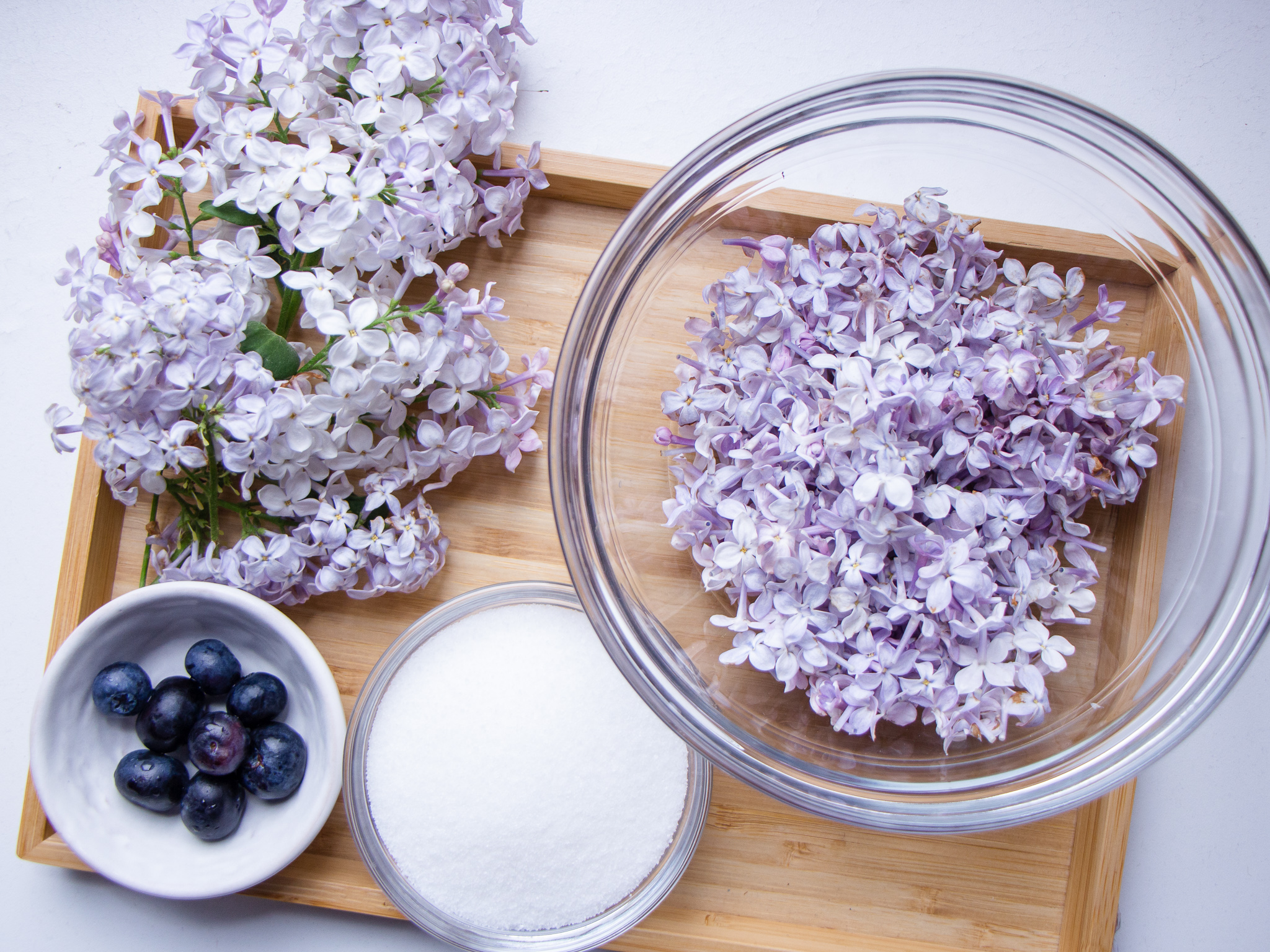 Steps.
In a medium saucepan add water and sugar. Bring to a boil.
When sugar is dissolved, add the fresh lilac blossoms add crushed blueberries.
Let it steep for a few hours (or until cool).
Strain the mixture using a strainer.
Store in a container covered. Lilac syrup can stay in the fridge for up to 2 weeks.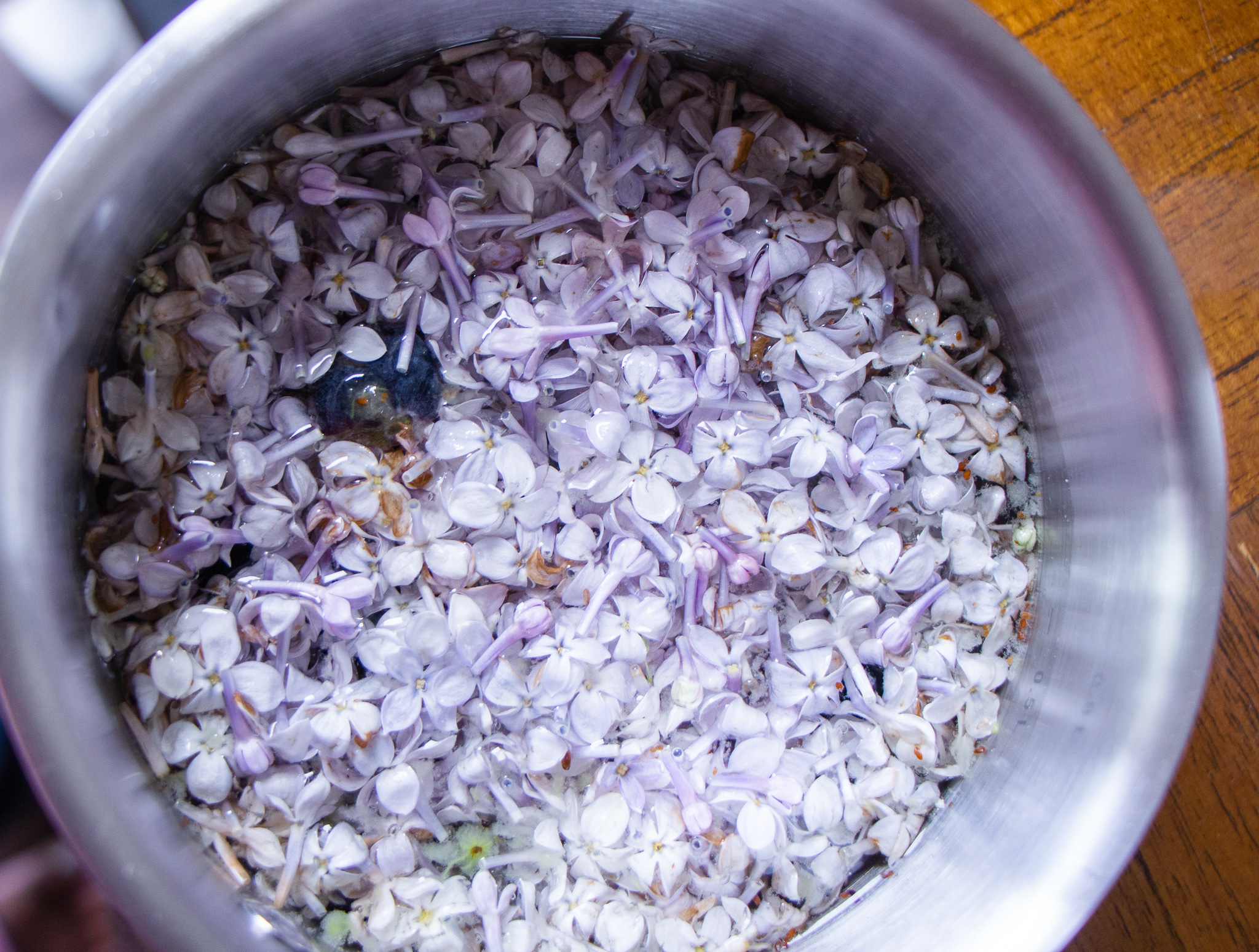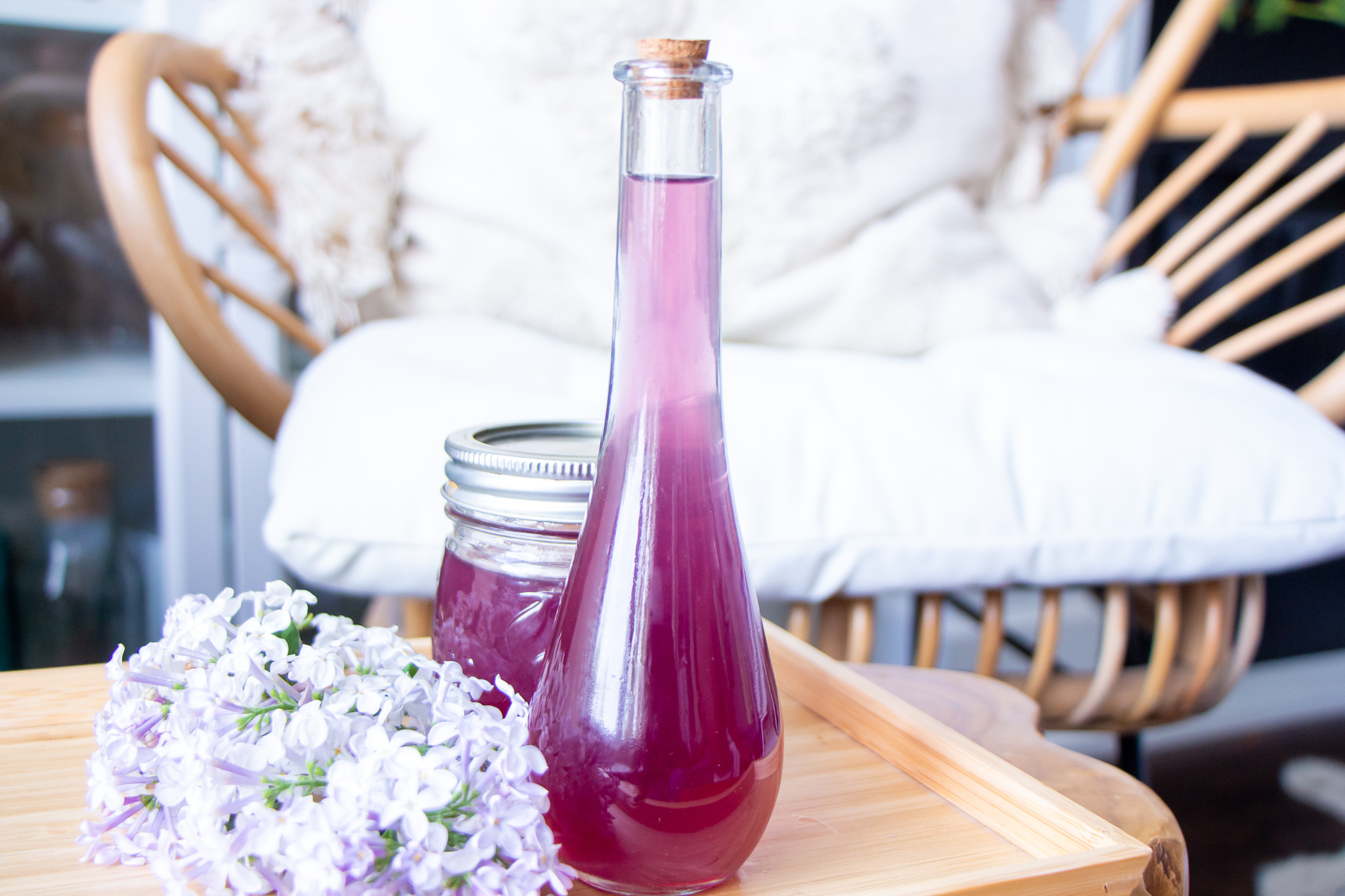 Serve in your favorite summer drinks! I made this super delicious bubbly lilac lemonade with ours. So refreshing!
PIN IT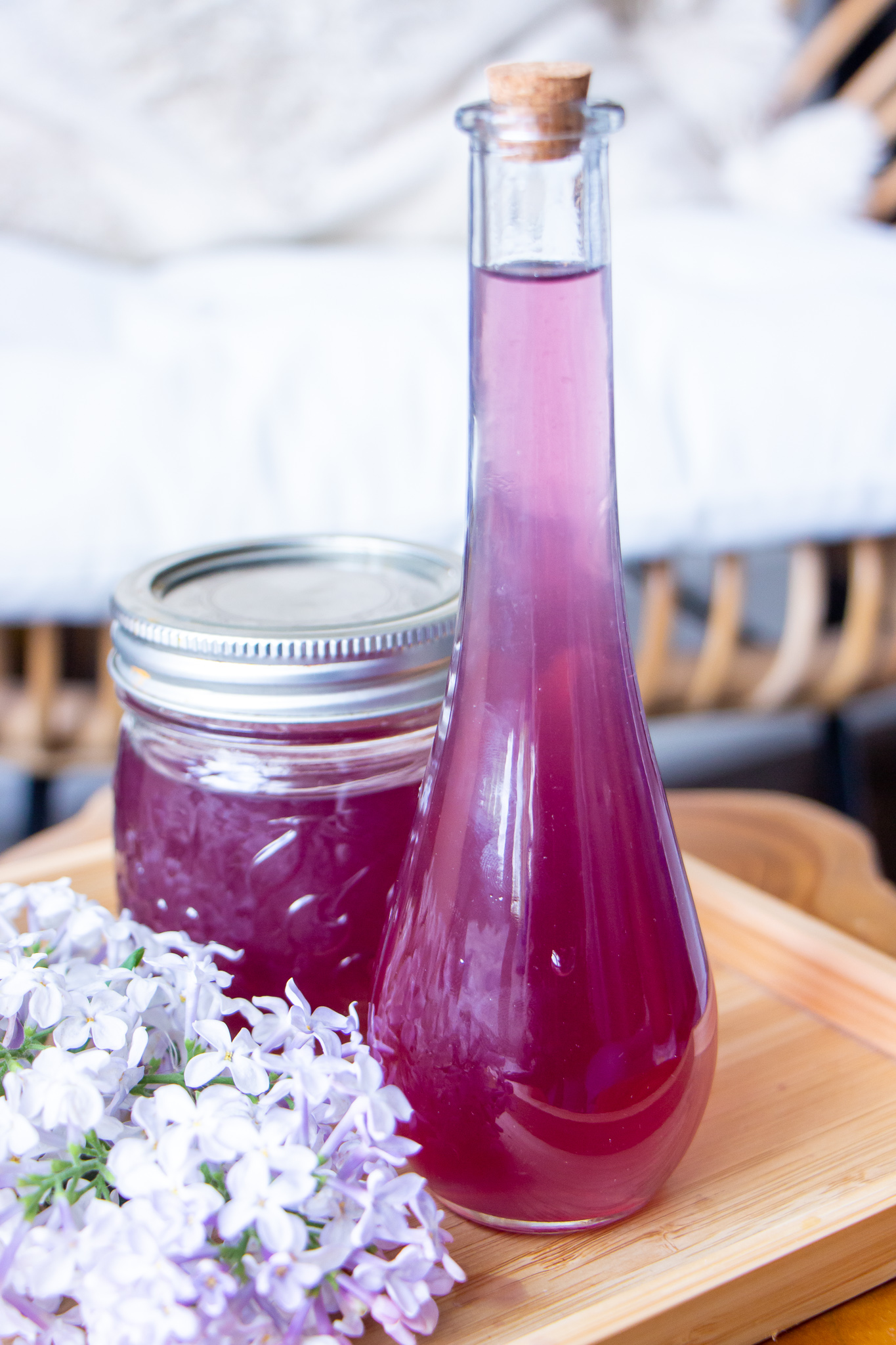 Have you made lilac simple syrup before?
Be sure you are subscribed so that you don't miss a thing!
Let's connect!