Happy June friends! Is the weather getting warm where you are? We've been having some beautiful weather this week which is perfect for this refreshing recipe that I'm sharing today! You will want to grab my lilac simple syrup for this one (HERE). This fizzy lilac lemonade was super delicious and easy to make! Grab all the details below!
Refreshing Fizzy Lilac Lemonade Recipe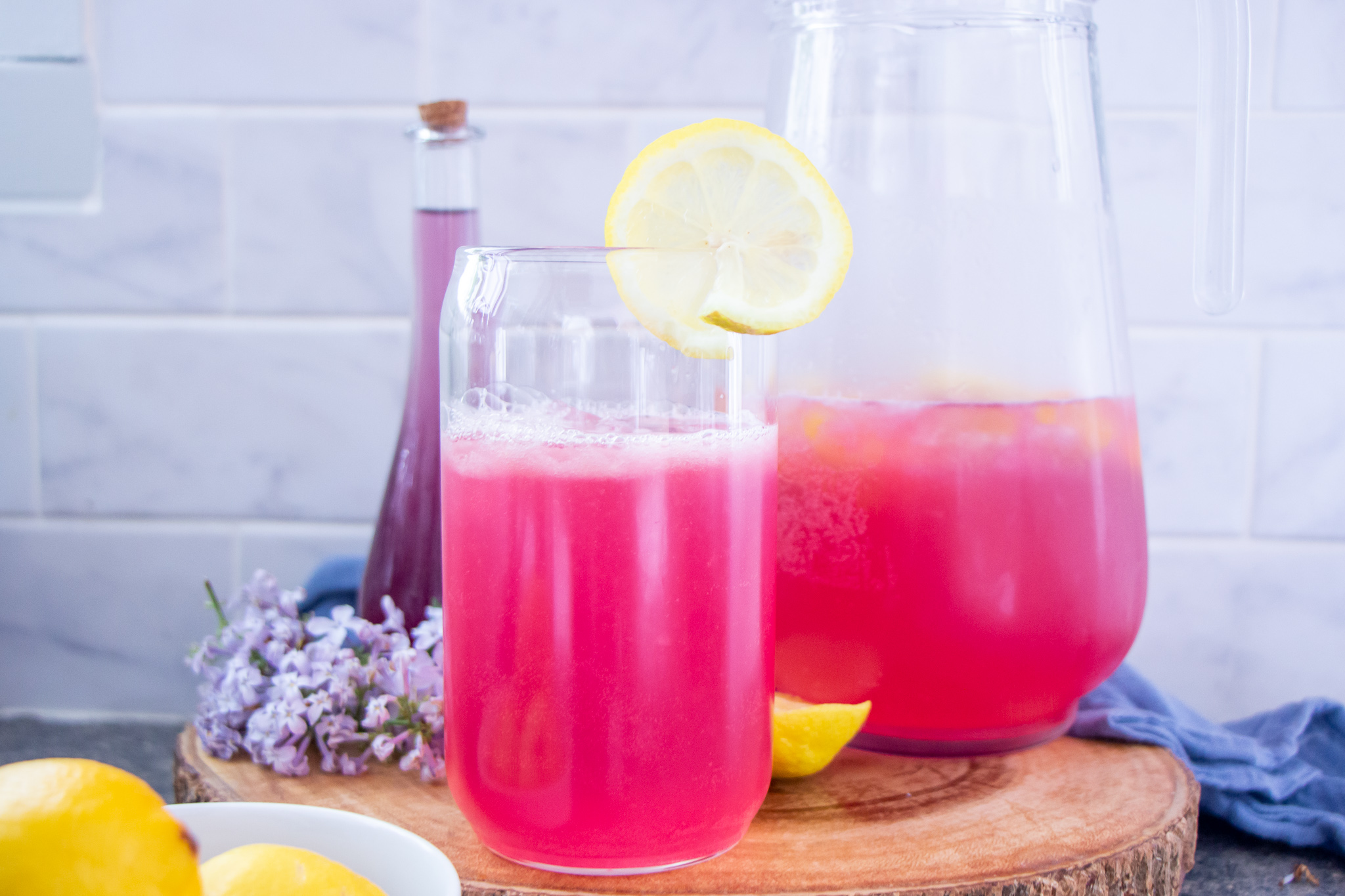 I don't know about you but a tall glass of cold lemonade just screams summer to me! Right before the lilacs in our tree wilted away, I was able to grab some to make lilac syrup! I knew right away that I wanted to make lilac lemonade! While making the recipe I decided to use bubbly water to give it a fizzy twist! I use our SodaStream for it but feel free to use whatever fizzy water you have in the fridge or you can even skip it altogether.
Ingredients.
3-4 lemons (about 1 cup of lemon juice is needed for this recipe).
1 lemon sliced
3 cups of fizzy water or filtered water.
1 cup of lilac syrup
1 cup of ice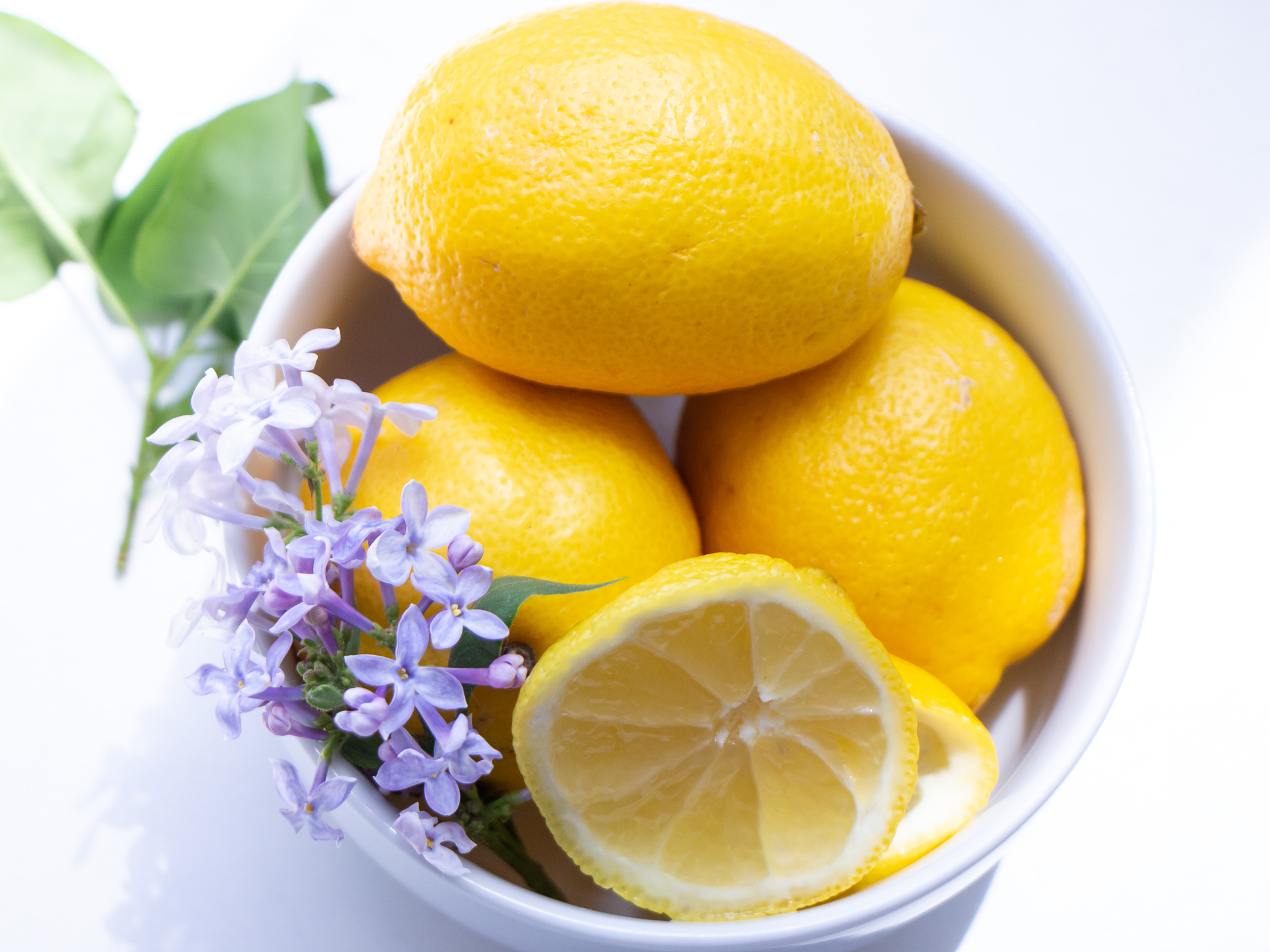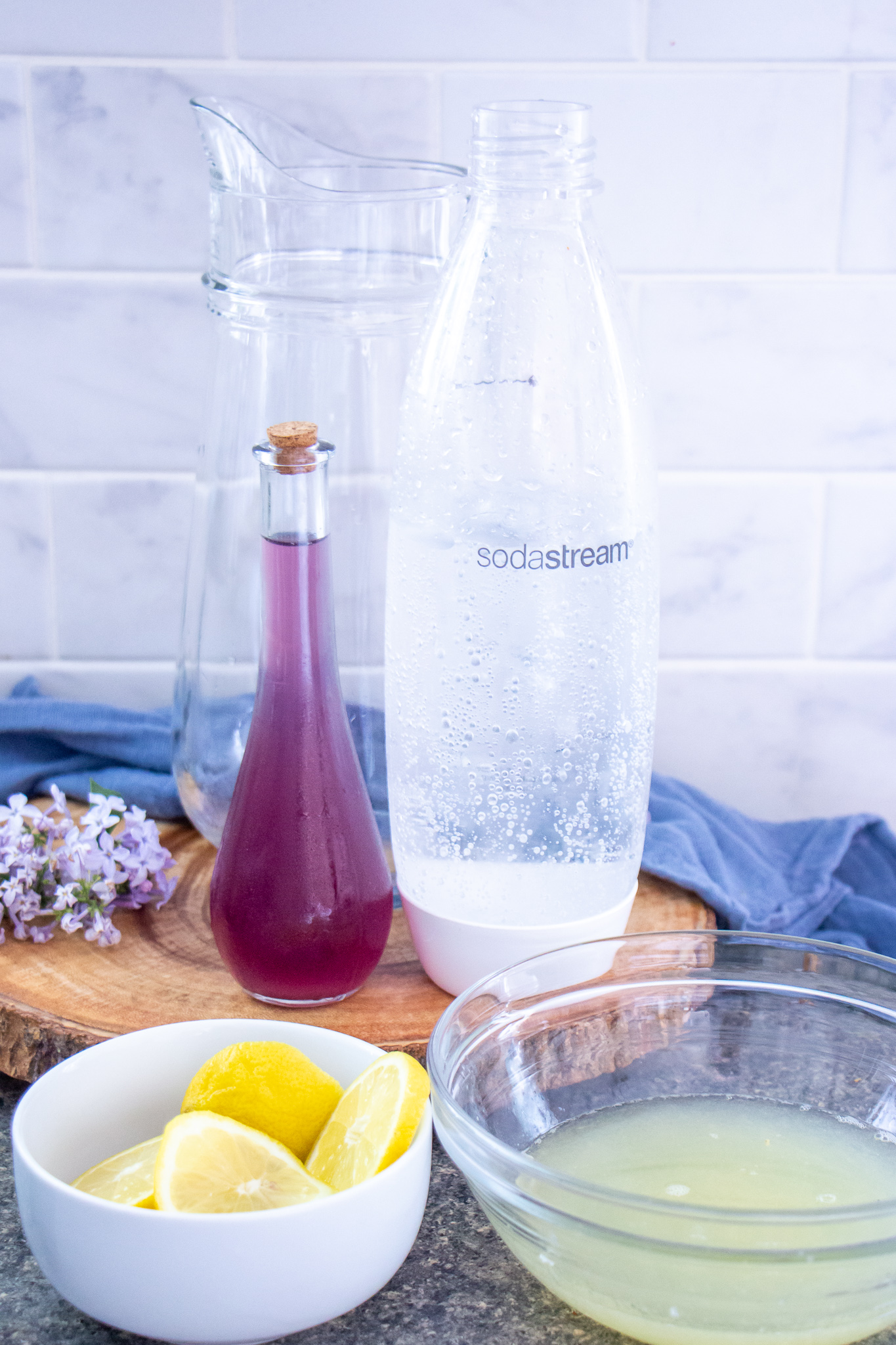 Steps.
In a large pitcher start by adding the ice.
Followed by the sliced lemons
Pour the lemon juice over the ice
Add the lilac syrup. Stir well.
Add the bubbly water. Stir
Taste to make sure it is sweet enough. You can add more syrup if you like it sweeter.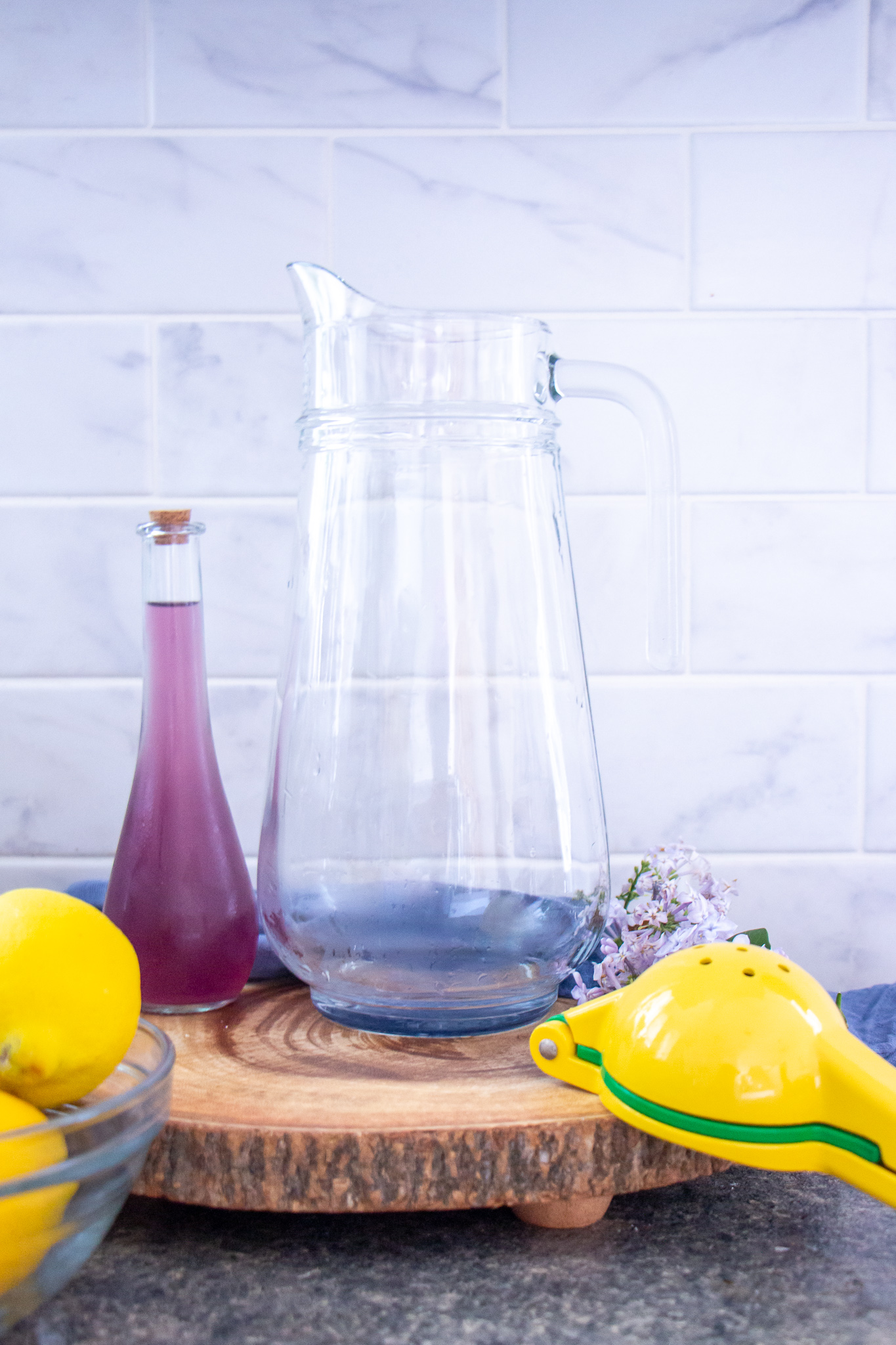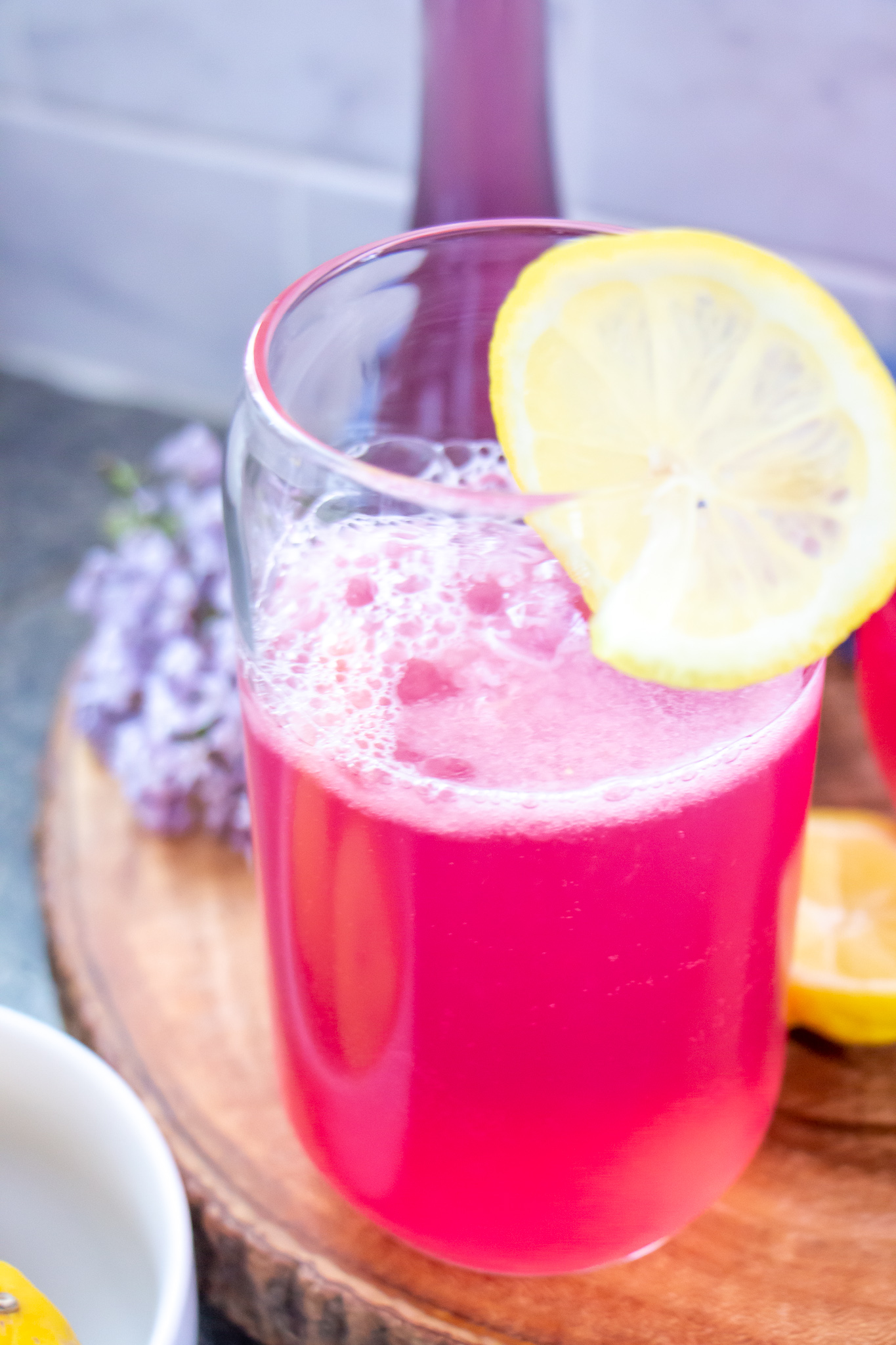 Enjoy!
This fizzy lilac lemonade was super easy to make and everyone enjoyed it. So much so that I only got a sip and the boys drank it all while I wasn't looking. lol
PIN IT!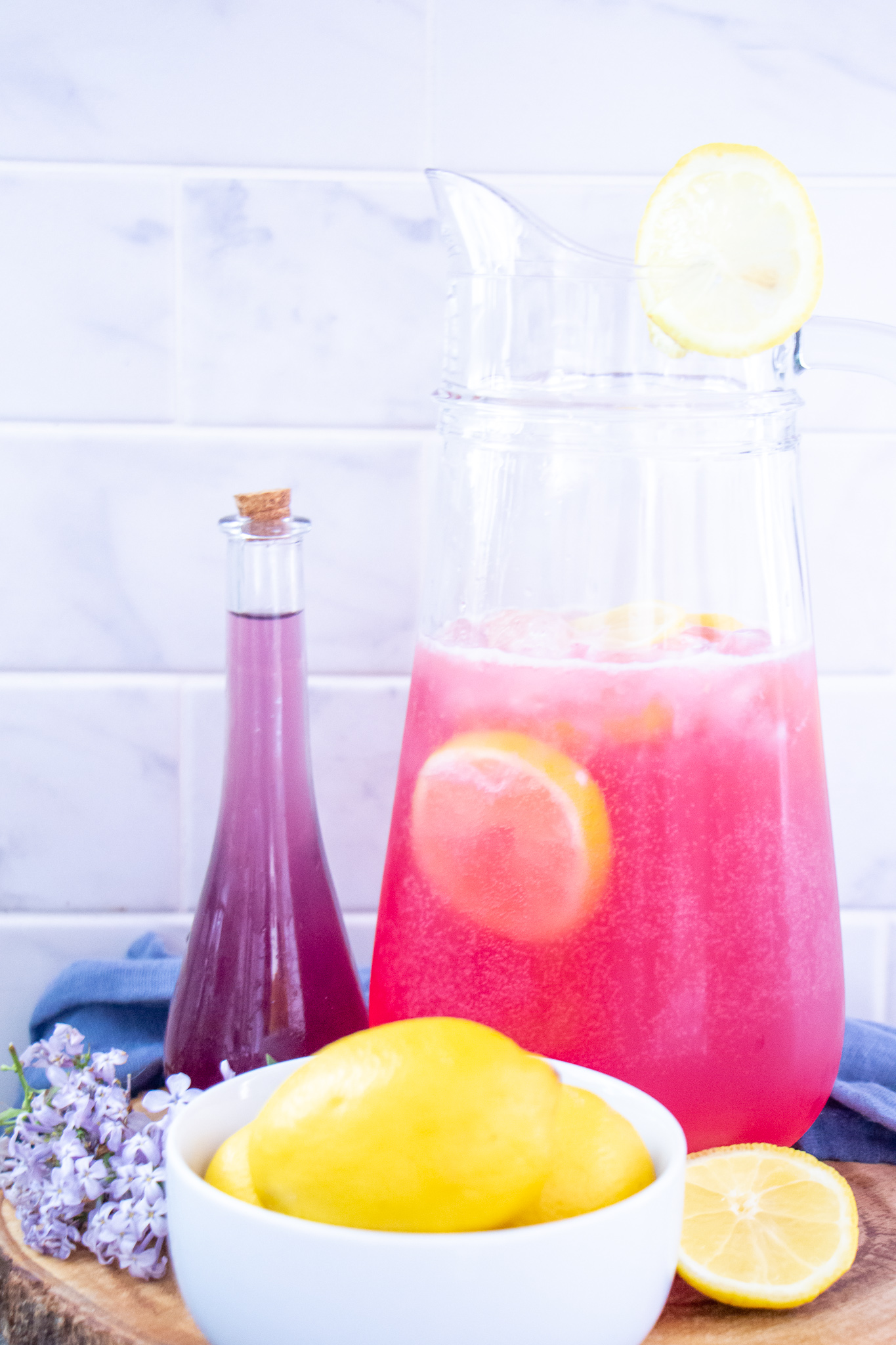 Have you tried adding lilac syrup to your lemonade before?
Be sure you are subscribed so that you don't miss a thing!
Let's connect!
Twitter | Facebook | Instagram | Bloglovin