Almonds! I can't get enough of them! Can you blame me? They are delicious and perfect for making macarons.  Early last month I got sent some Snacking Rounds, and I wanted something sweet to spread over them. That's when I got the idea to try making sweet almond butter. I've never made almond butter (or any other kind of butter) before so I wasn't sure what was in store for me. It turns out, almond butter is the bomb and also super easy to make! Keep reading to learn how to make it yourself.
Homemade Sweet Almond Butter Recipe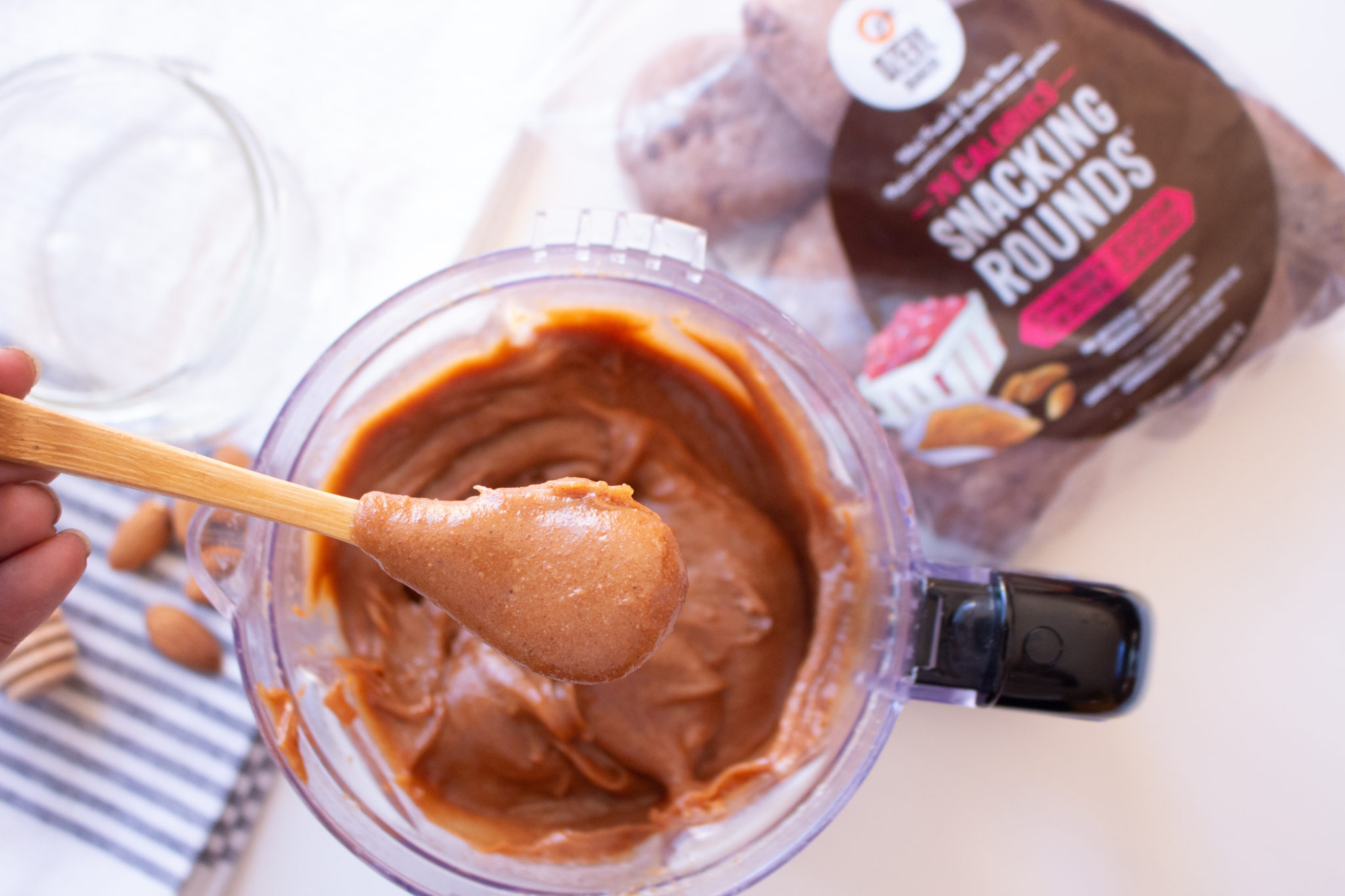 This post is in collaboration with Hamilton Beach Canada.
With every recipe that I try for the first time, I like to do my research first. Before I jump into the recipe, I wanted to share some of the tips that I learned along the way.
You need a good quality food processor! I'm using this one which has powerful 450-watt motor.
Take breaks in between the process to avoid overheating your machine.
Use oil (canola, vegetable) if you don't want to roast your almonds. Using oil also help make the butter more creamy.
You can store your almond butter in the fridge for up to 2 weeks
You have to be patient. The whole process took me about 30 minutes  (I was taking pictures, taking breaks for the machine and running after Jazzy lol).
Ingredients
1 1/2 cup of raw almonds
Pinch of salt
One teaspoon of cinnamon
3/4 cup of honey
You will also need a food processor and a clear glass jar to store your almond butter in. I'm using my Hamilton Stack & Snap™ Compact Food Processor.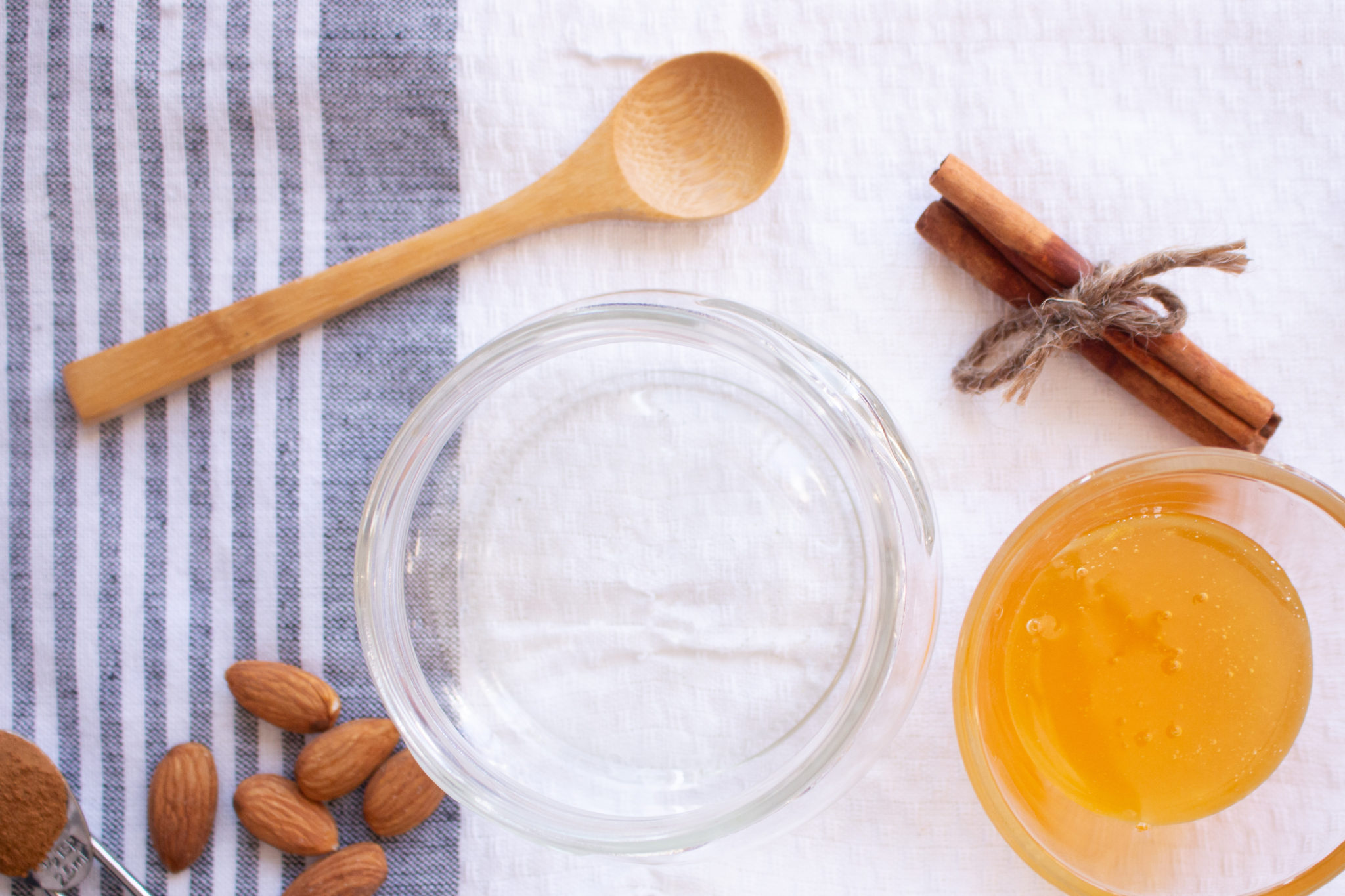 Steps
Pre-heat oven at 350 degrees. Spead the raw almond evenly in a baking sheet. Place in the oven and roast them for 10-15 minutes. Remove from the oven and let them cool slightly.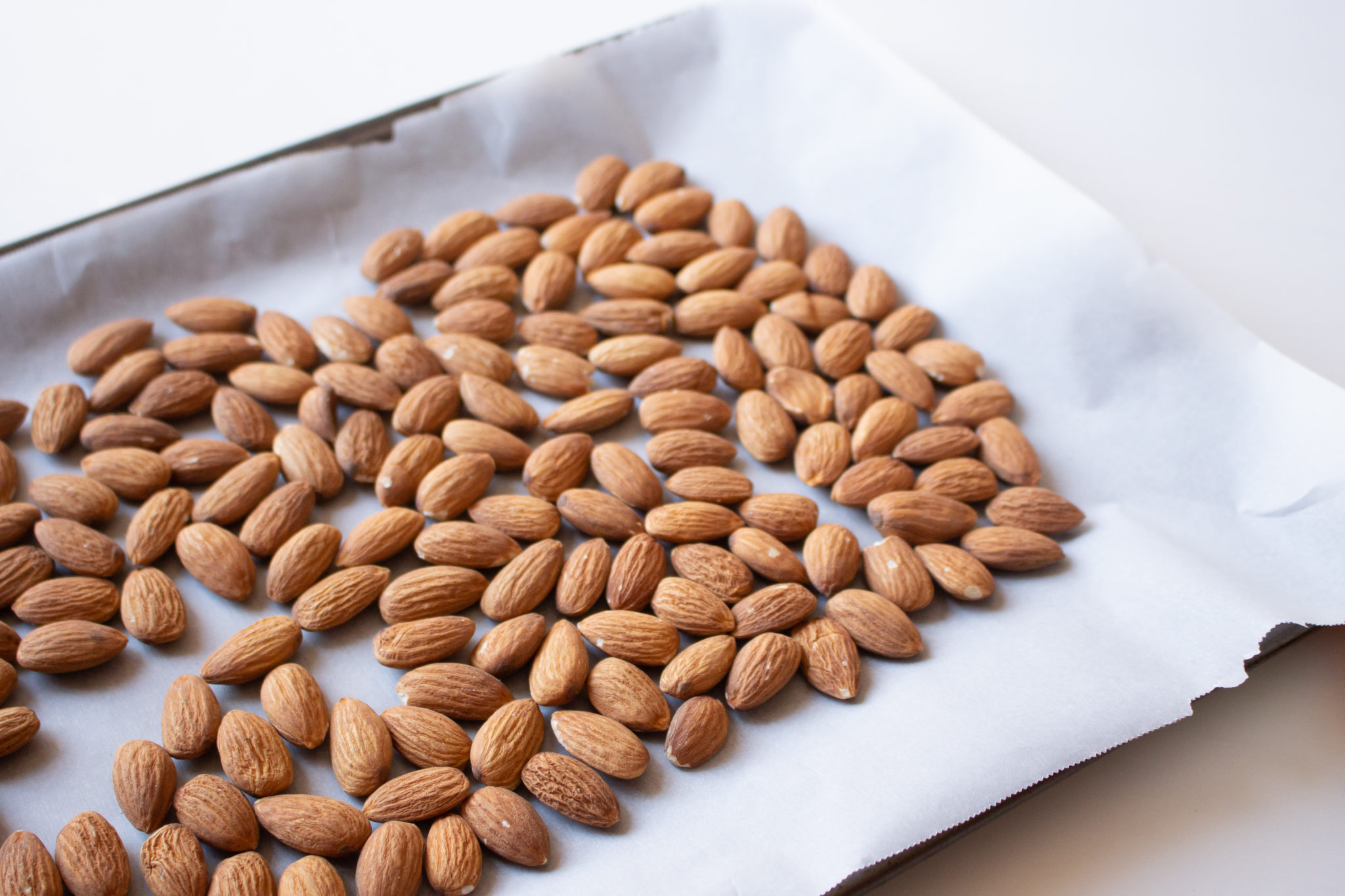 Add the roasted almonds to your food processor and pulse for about 1 minute.
This is when you want to add the cinnamon and the pinch of salt.
Keep mixing almonds until fine like almond flour. Add the honey and keep mixing. At this point, I would recommend taking a short break to allow your food processor to rest.
Use a spatula to scrape the almond from the side of your food processor.
Keep mixing and repeating the process until the almonds form a ball. Add oil as needed.
At this point, the almond should start forming a smooth consistency.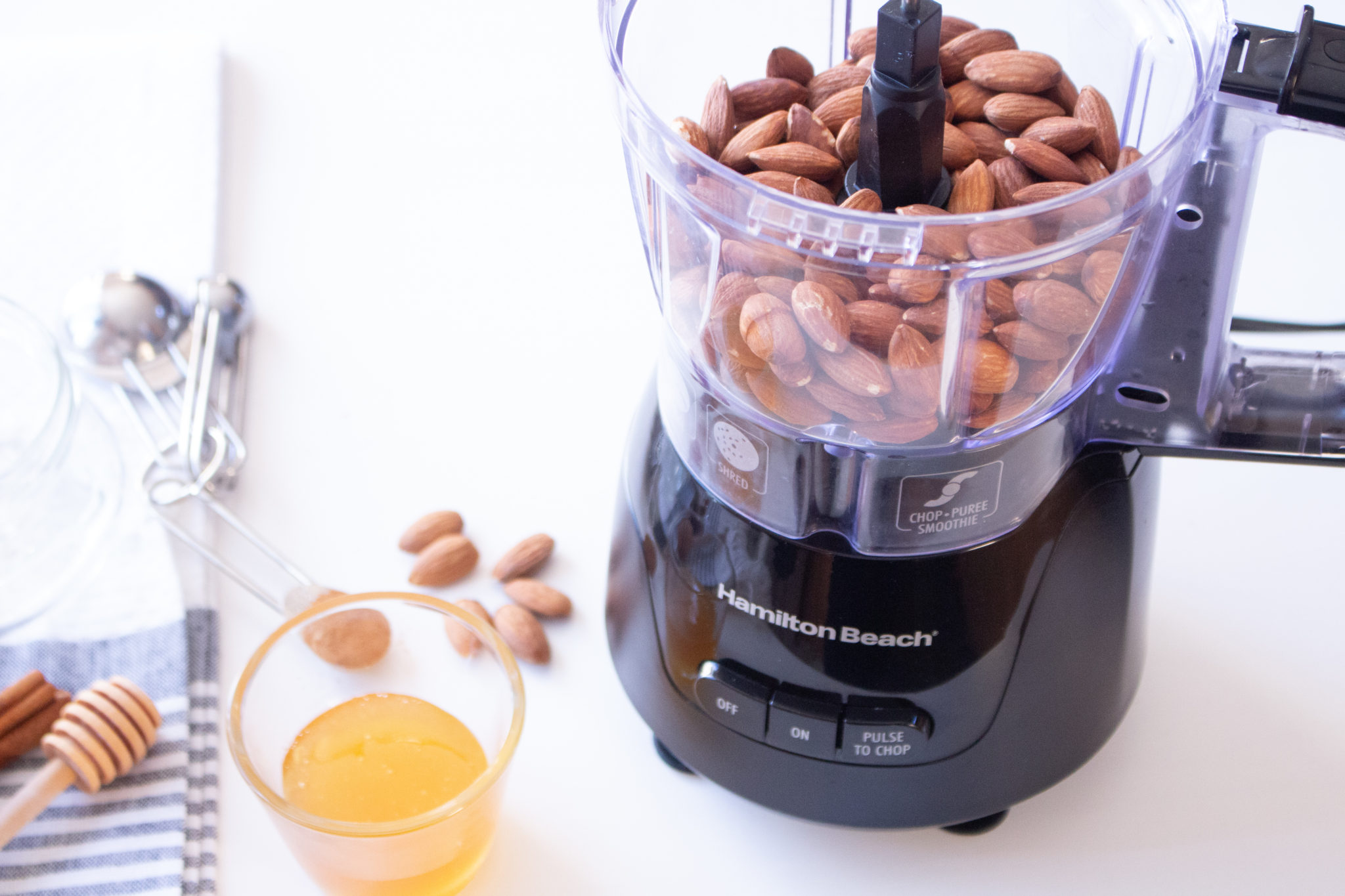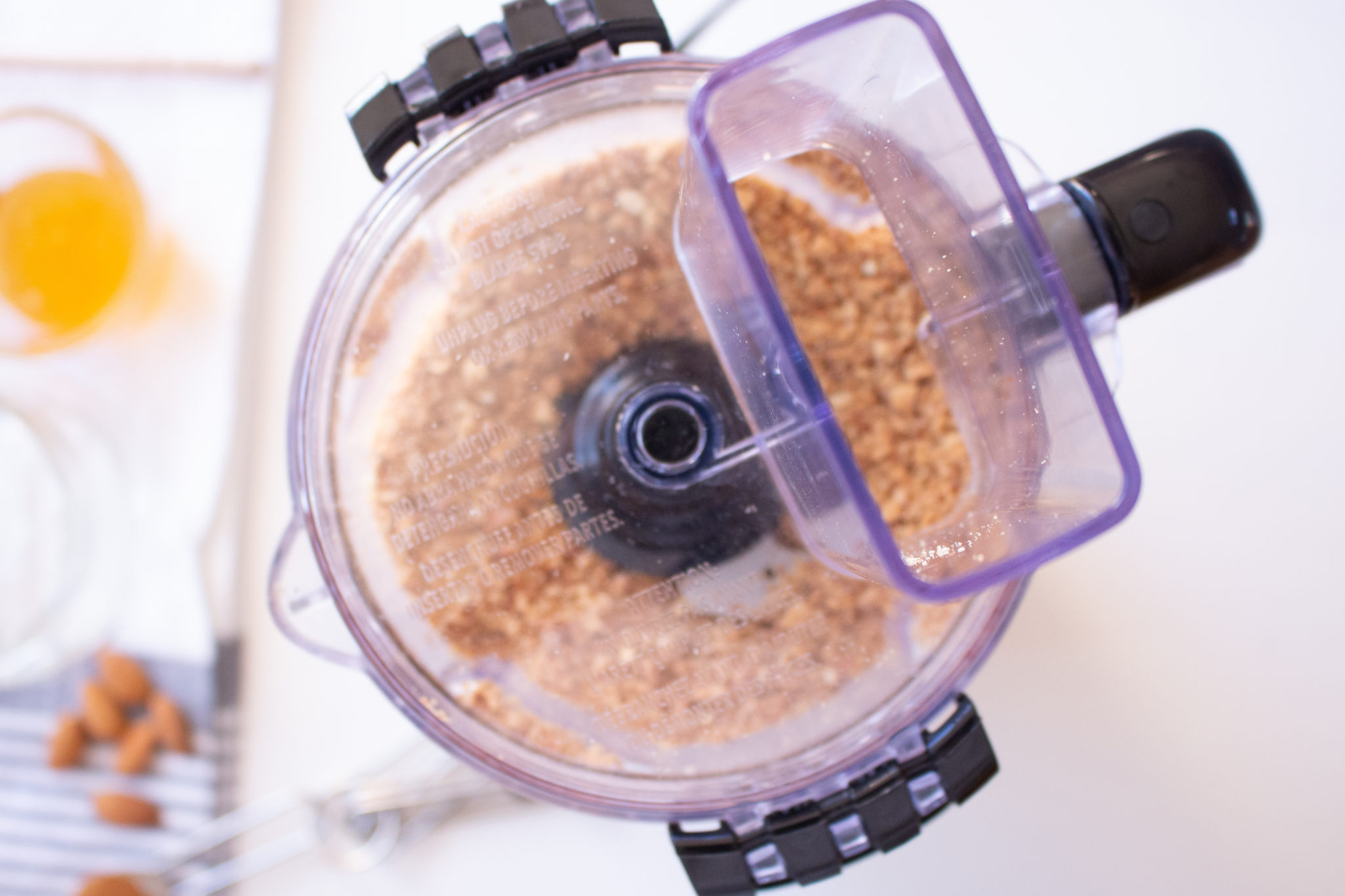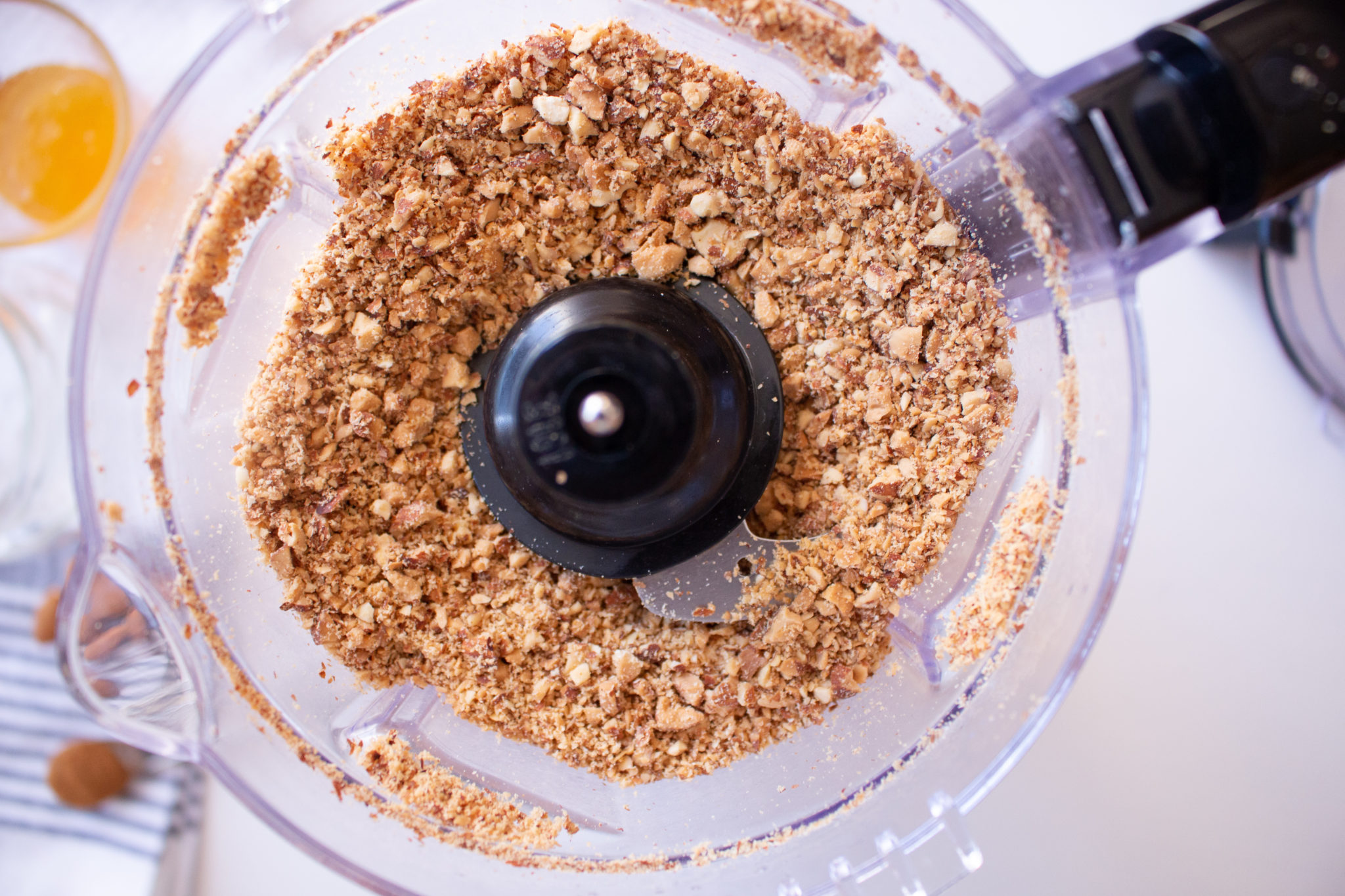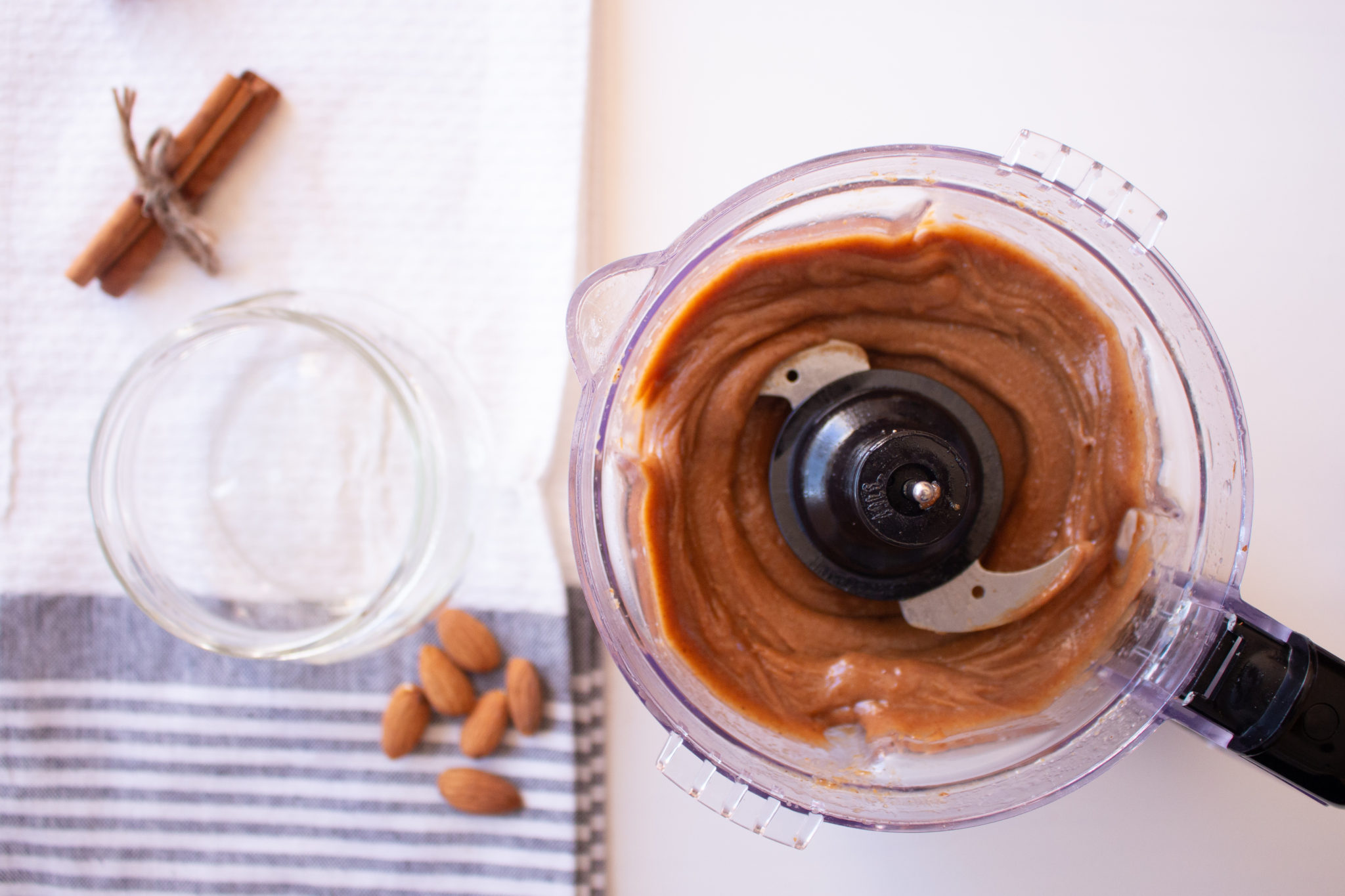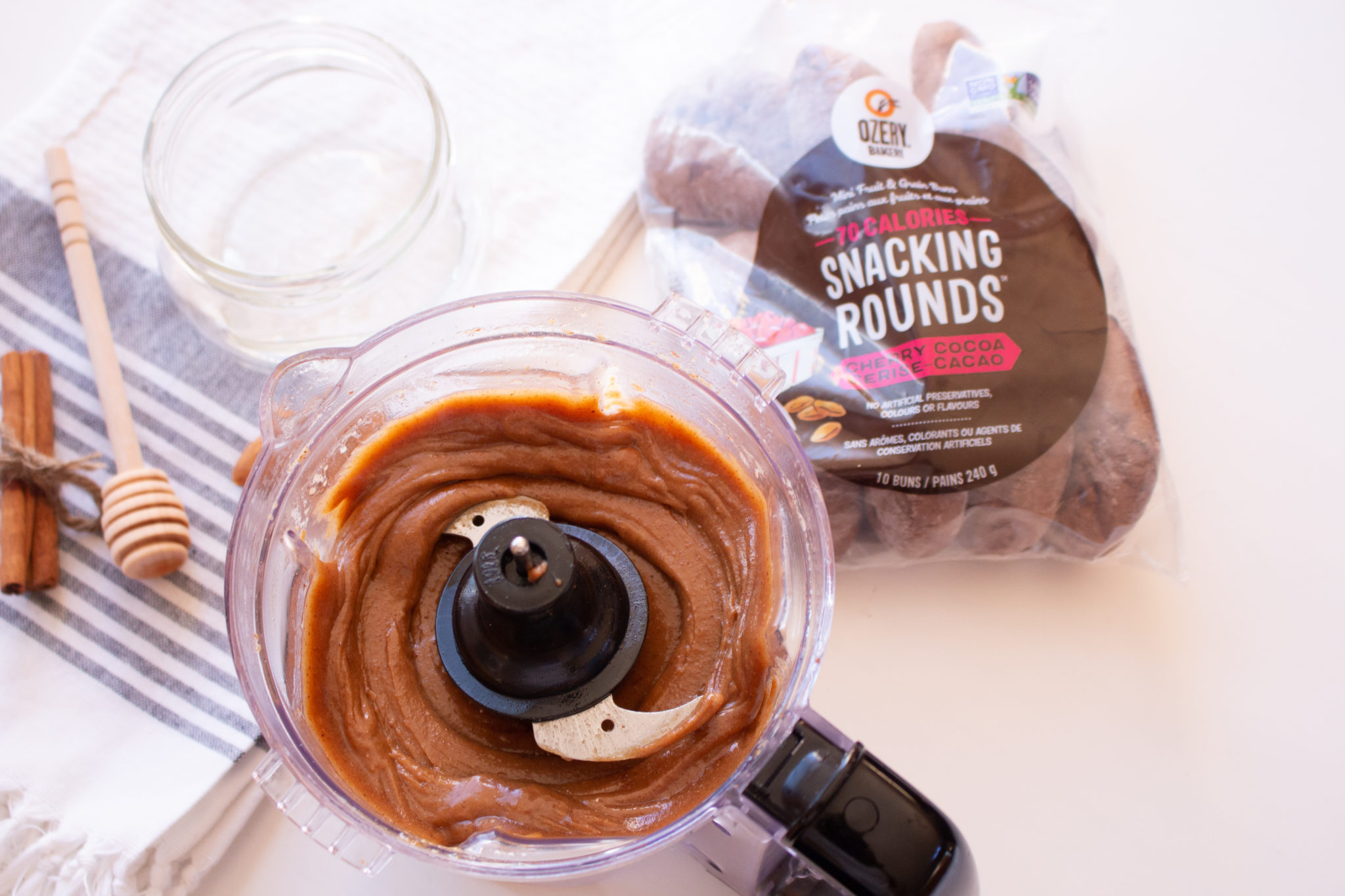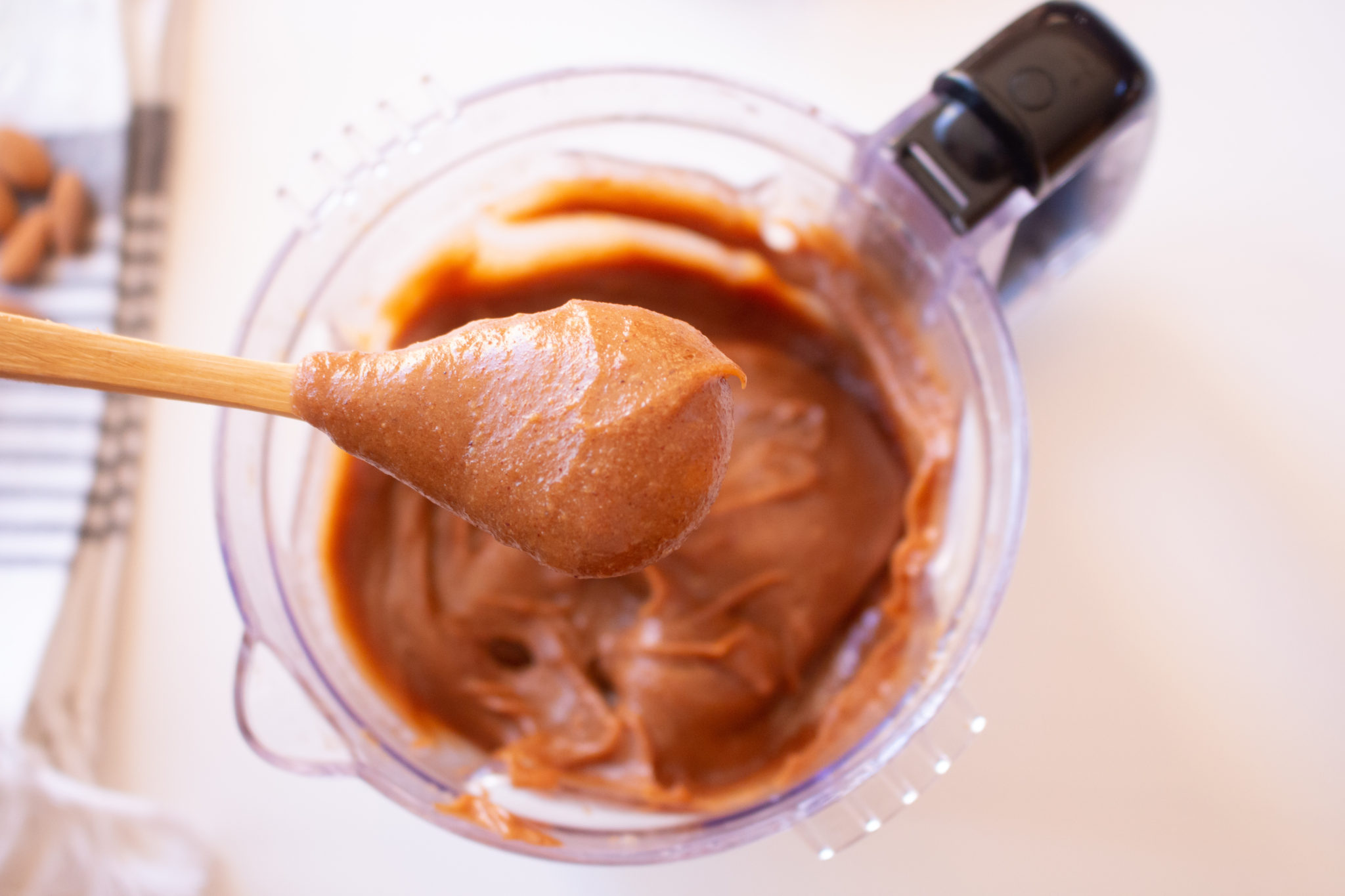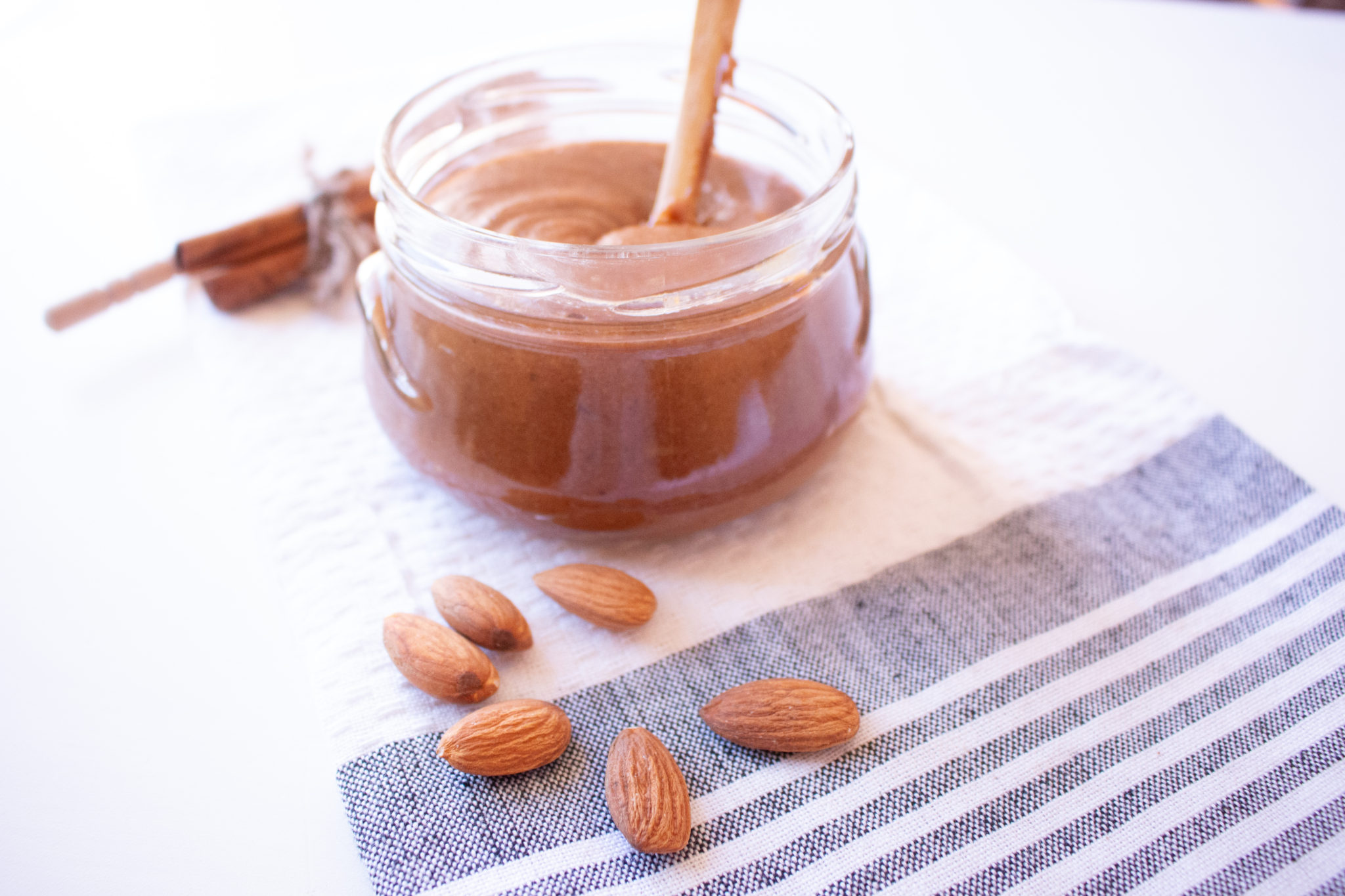 Voila! You just made delicious homemade sweet almond butter!
Pour the almond butter into a glass jar and store in the fridge to enjoy later. You can add some in your smoothie, spread it on toast or use it as a dip for apples. Yum! So many possibilities!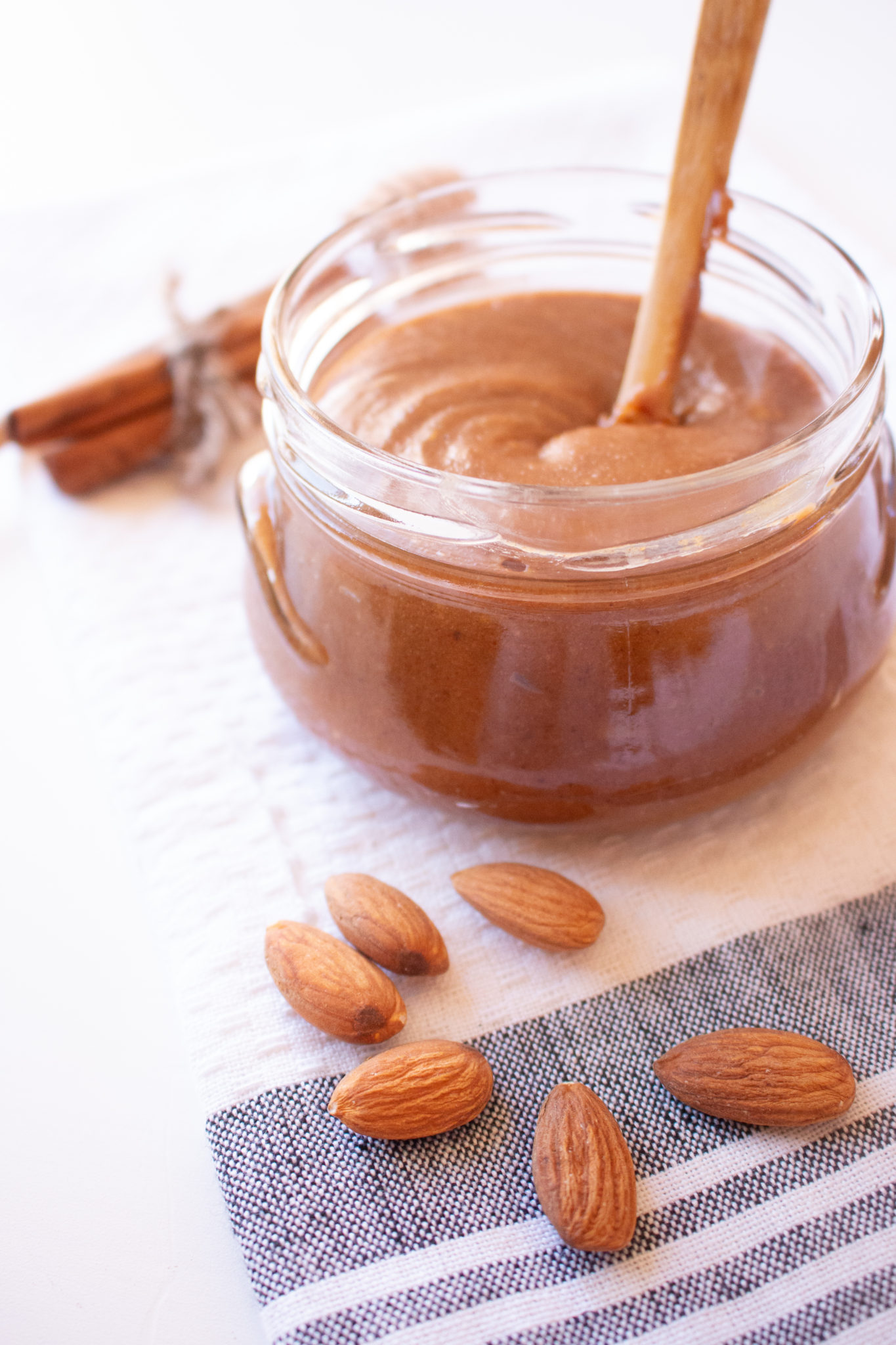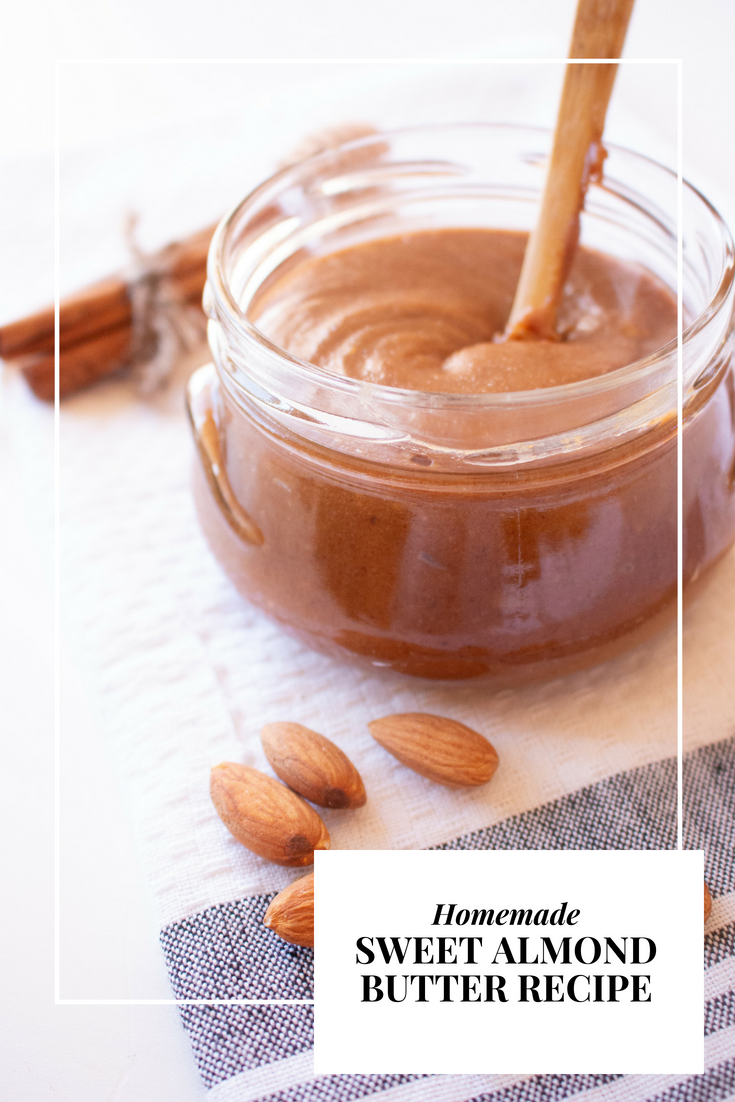 The almond butter turned out soo good! The roasted almonds made the butter even more delicious in my opinion. I can't wait to try making more nut butter in the future. I think I may try roasted cashew butter next.
Have you ever made homemade nut butter before? Which one is your favorite?
Be sure to subscribe to my blog for an update when a new post is live!
Let's connect!