Happy September! I have an exciting new warmer for all the Halloween fans out there! Today I'm sharing a quick post to highlight the Hocus Pocus Scentsy Warmer. I also have some fun September specials for all you Scentsy fans.
Hocus Pocus Scentsy Warmer + September Specials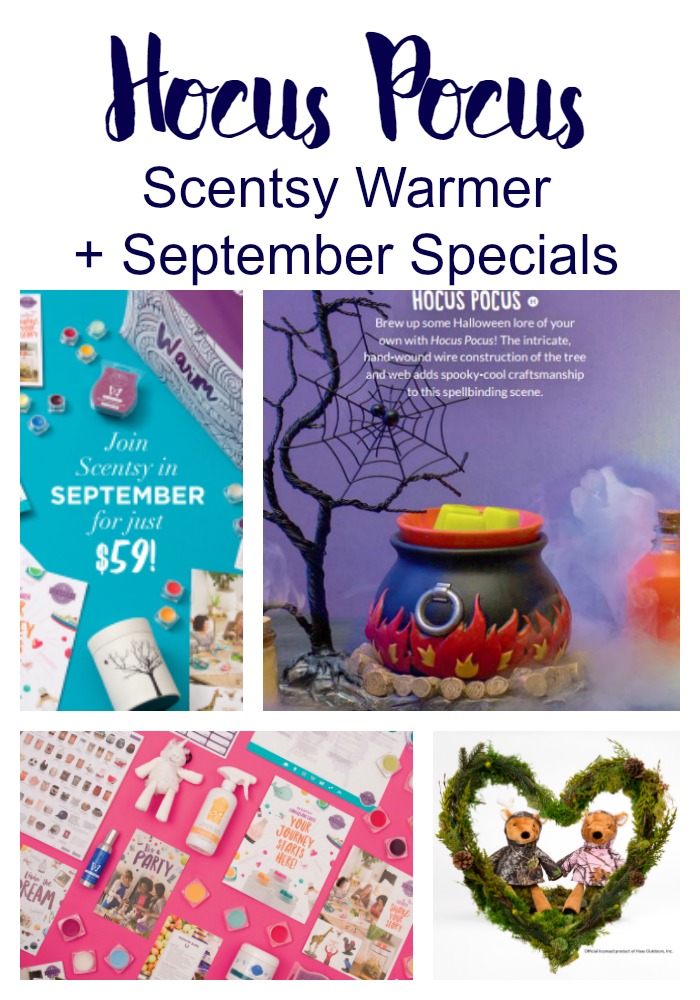 This month I don't have an unboxing video because I didn't sign up for the subscription. I only sign up for the warmers that I love. This one just didn't' do it for me. So I opted out. I wanted to highlight this warmer because I know a lot of people LOVE Halloween-themed decor.
Hocus Pocus Scentsy Warmer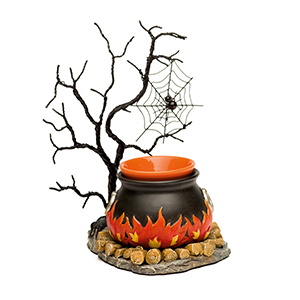 Brew up some Halloween lore of your own with Hocus Pocus! The intricate, hand-wound wire construction of the tree and web adds spooky cool craftsmanship to this spellbinding scene.
Very Halloween-y right? I saw a few reps go all out already with their Hocus Pocus Scentsy Warmer. I wish I had an eye for fun Halloween decorations.
September Scent of the month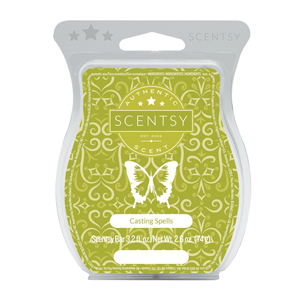 The scent of the month is called "Casting spells."
A bewitching blend of apple drizzle roasted pears and cinnamon bark.
That Scentsy bar sounds delicious, doesn't it? If you are into fall scents, you will love the Casting Spells Scentsy bar.
Both the warmer and the scent of the month of September are available at 10% off and only while supplies last. You can get both the warmer and the scent of the month my shop now.
September Specials
There are lots of fantastic specials going on right now with Scentsy.
New Fall/Winter Catalog
Every September we get a new selection of products. Tons of beautiful fall/winter warmers! I have a link here to the catalog US CAN for your viewing pleasure.
Join Scentsy for the low price of 49$ (59$ CAD)
Just in time for our new Fall/Winter 2016 Catalogue season, Scentsy is offering a 49$ USD ($59 CAD) Starter Kit for new Consultants who join in September 2016.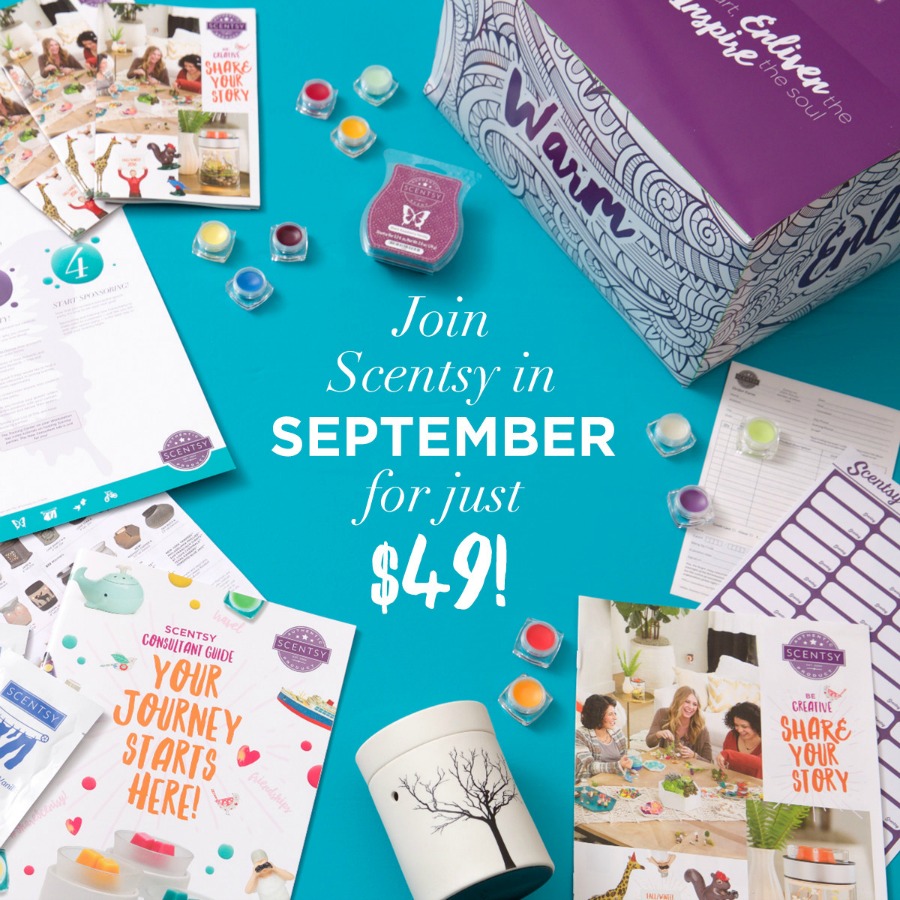 New Buddies
This month we have 2 new buddies. Meet Meadow and Buck the Deer.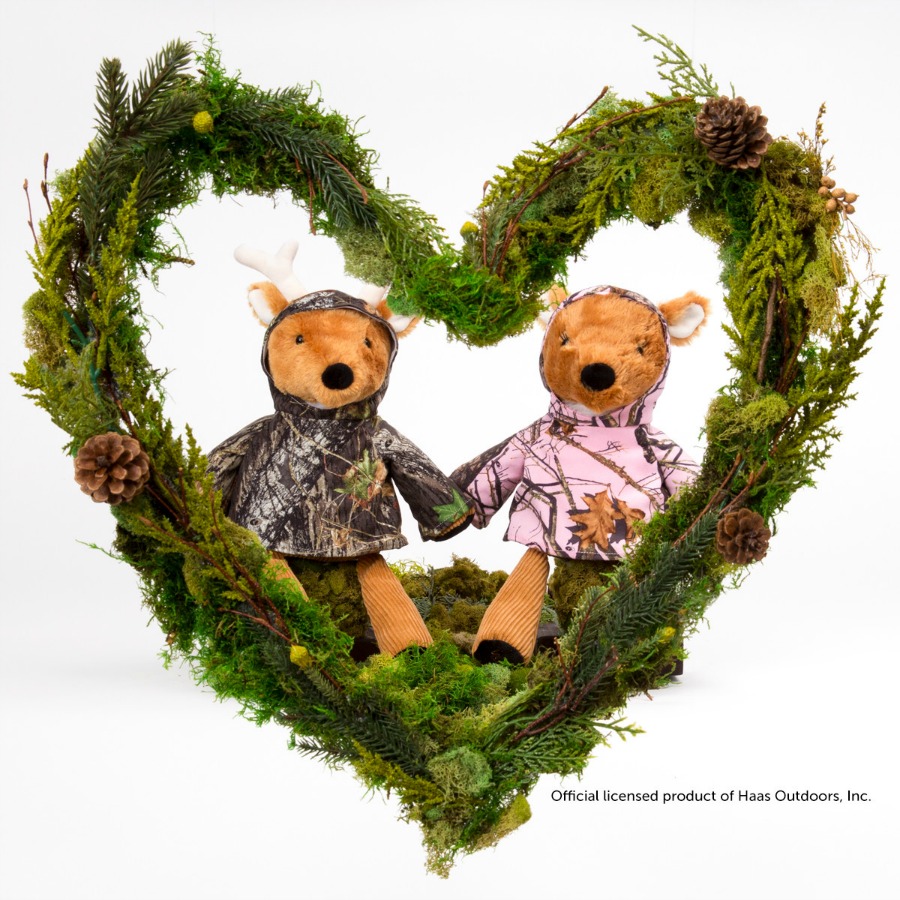 So many specials for this month. I may have to do an entirely separate post to highlight all the new products. You can join my Scentsy Specials Facebook group to stay updated with all the Scentsy news.
Seriously guys, there is seriously something for EVERYONE!
Are you excited about decorating your home with all the fall decorations? Do you decorate for Halloween? Head on over to my store and check out all the fall/winter products.
I appreciate everyone that reads and share my Scentsy posts as it helps me reach more people and potential customers.
Subscribe to my blog for more Scentsy specials and updates.
Let's connect!
Twitter | Facebook | Instagram | Bloglovin
*The $59 Starter Kit is only available from Sept. 2-30, 2016, or while supplies last. Contents may vary. Price doesn't include local tax and shipping. New Consultants can still choose to receive the full Starter Kit for $119 in September.
*Disclaimer: I am an Independent Scentsy Consultant. When you place an order on my personal website, I earn a commission.  Feel free to contact me If you would like to learn more about how you can make commissions from buying and selling Scentsy products.